As social channels go, Instagram doesn't always get the same respect companies accord to Facebook, Twitter, and LinkedIn. And that may be a huge mistake. Here's why you should consider adding Instagram to your social media marketing campaign.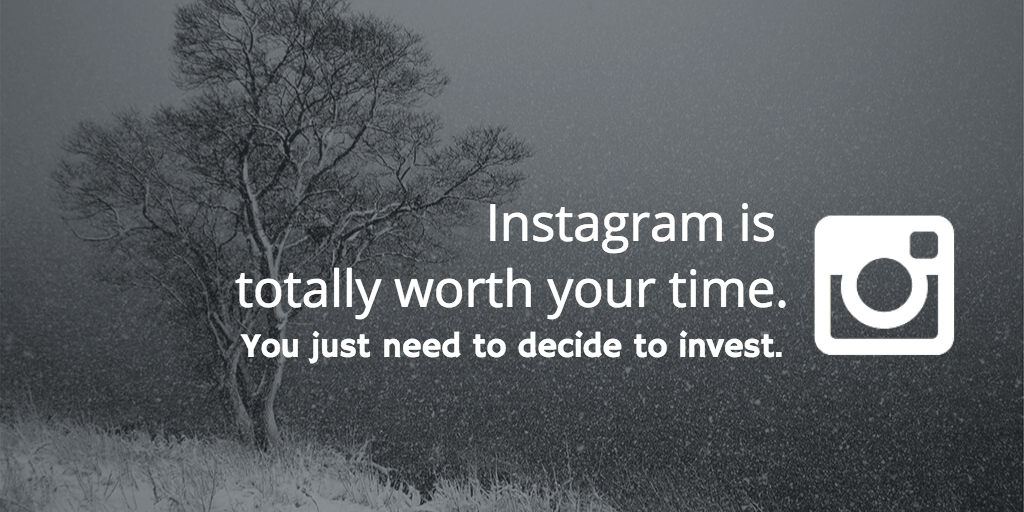 Let's Start With the Numbers
While you might expect retail brands and the food industry to benefit the most from an Instagram account, brands like Capitol One, General Electric, and Dictionary.com have found success.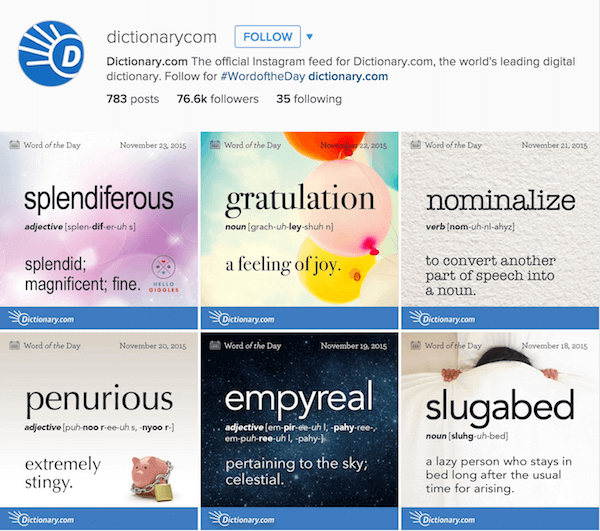 Every industry has passionate followers. I once sat through a family gathering where the conversation was dominated by the merits of fertilizer. Several of my cousins were into gardening, and one of them had scored a truckload of elephant dung from the zoo. The conversation included an intense discussion of composting and whether volcanic ash would add benefit to the soil mixture.
Instagram gives any company the platform to reach their enthusiastic supporters. If you deal in fertilizer, the key is to post the beautiful results of plants nourished by your growth medium – and invite users to send in their photos.
Learn from the Success of Others
Two of the most successful brands on Instagram are Nike and Starbucks. Here's how they stay on top.
With a staggering 26.5 million followers, Nike is one of the most engaged brands on Instagram. Their following has exploded in the last two years. In 2014, Forbes reported that Nike had a paltry 3,452,109  followers. Today, not only does Nike have the main account, they maintain profiles targeted to specific groups, like Nike Women and Nike Basketball. Users have added the #nike hashtag to 34,923,039 posts.
Starbucks can't touch the explosion of growth enjoyed by Nike their fans are engaged and passionate, they have 6.2 million followers today, compared to 2,063,755 in 2014. Users have tagged 19,834,438 posts with #starbucks.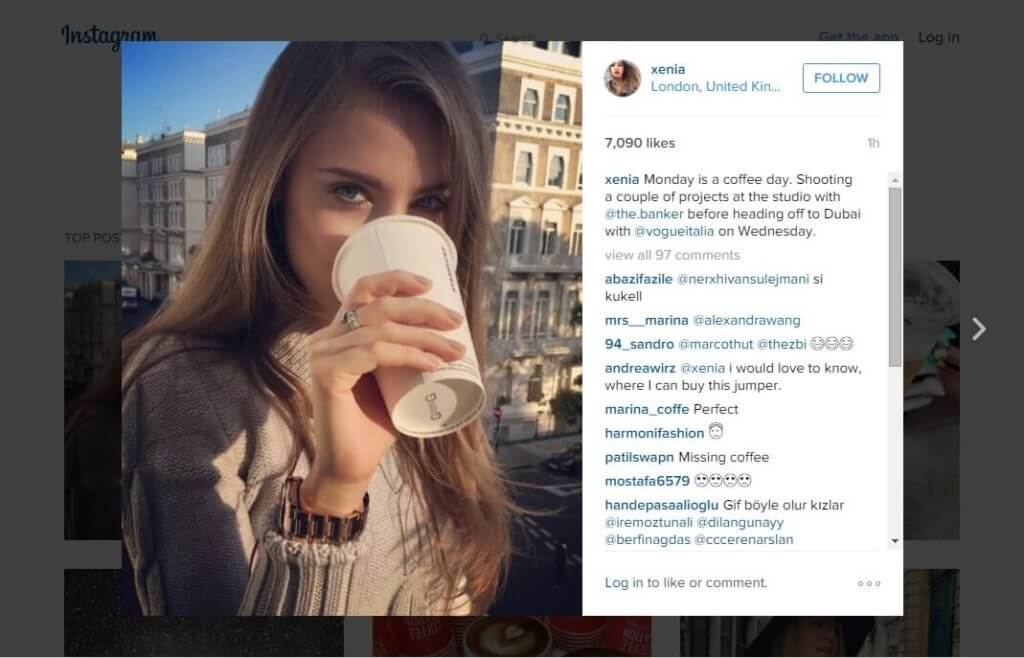 What the two accounts have in common is dynamic imagery and UGC. You won't see advertising. Instead, you'll see products in action and featured users. Promoting user content is a great way to show your customers some love – and ensure they will continue to engage.
Brands have inspired more than just selfies. Users create wonderful fan art like this Starbucks cup by young New Zealand artist @color_me_creative.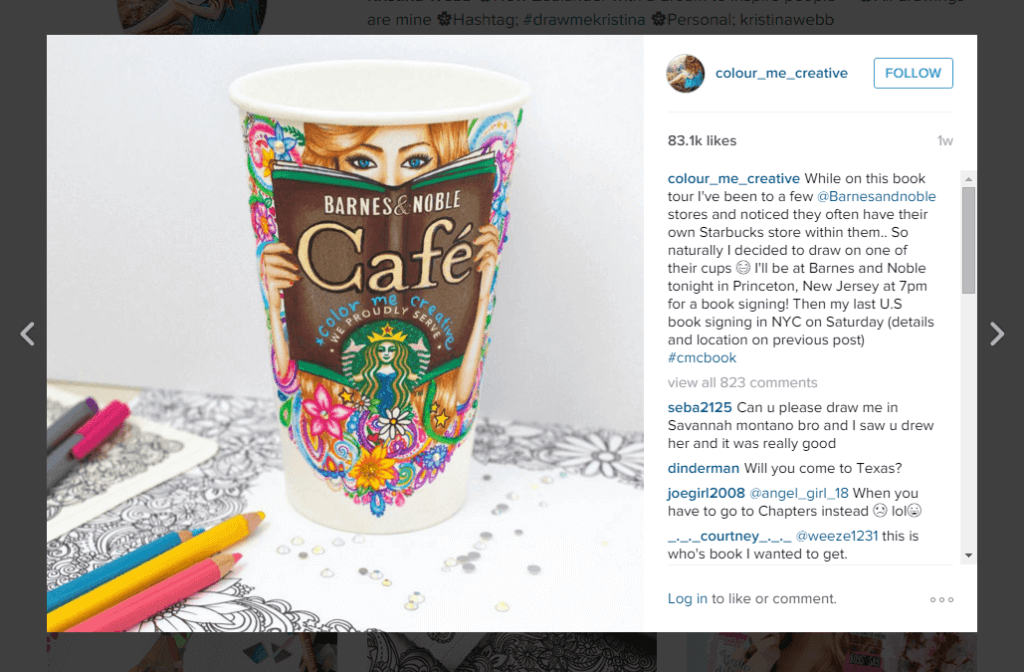 Make Instagram Work for

Your

Business
The key to a successful Instagram account is visual appeal and user engagement. Your product may not obviously lend itself to action photography – like fertilizer, for example. You need to know your audience, and find the angle that sells.
Here are a few industry examples to get you going:
For a finance-based business, photos that suggest an exciting retirement or big purchases people may save for may do the trick.
Beauty-based products would do well to invite users to show how they use the products.
A travel-related business could show photos of destinations, and vacation photos submitted by users.
Hotels can showcase amenities and promote guest photos.
Real estate and other businesses that center around homes can feature interior and exterior features (think cabinetry, soaring windows, woodwork), landscaping, storage solutions, eays to make a small room look bigger, furniture configurations…the possibilities are endless.
For retailers and the food industry, ask customers to submit photos of themselves using or enjoying your products.
Whatever you love about your industry, your customers will love, too. You can't go wrong by showing them your passion, and inviting them to show you theirs. For customers  who want to build audience, being featured by a brand is a win. To get the UGC juice flowing, consider hosting a photo contest with prizes for the winners (either drawn randomly or awarded for merit).
What are you waiting for?
Ready to get started? Optimize your profile, then build a campaign around visual content. Take a look at how your competitors are using Instagram and track your results using Rival IQ's social media toolkit. And don't forget to cross-promote on other social media channels. Getting the word out is the first step to roaring success.