Powerful social media analytics. No data scientist required.
Crush your competition with on-demand social media analytics, alerts, and custom reports.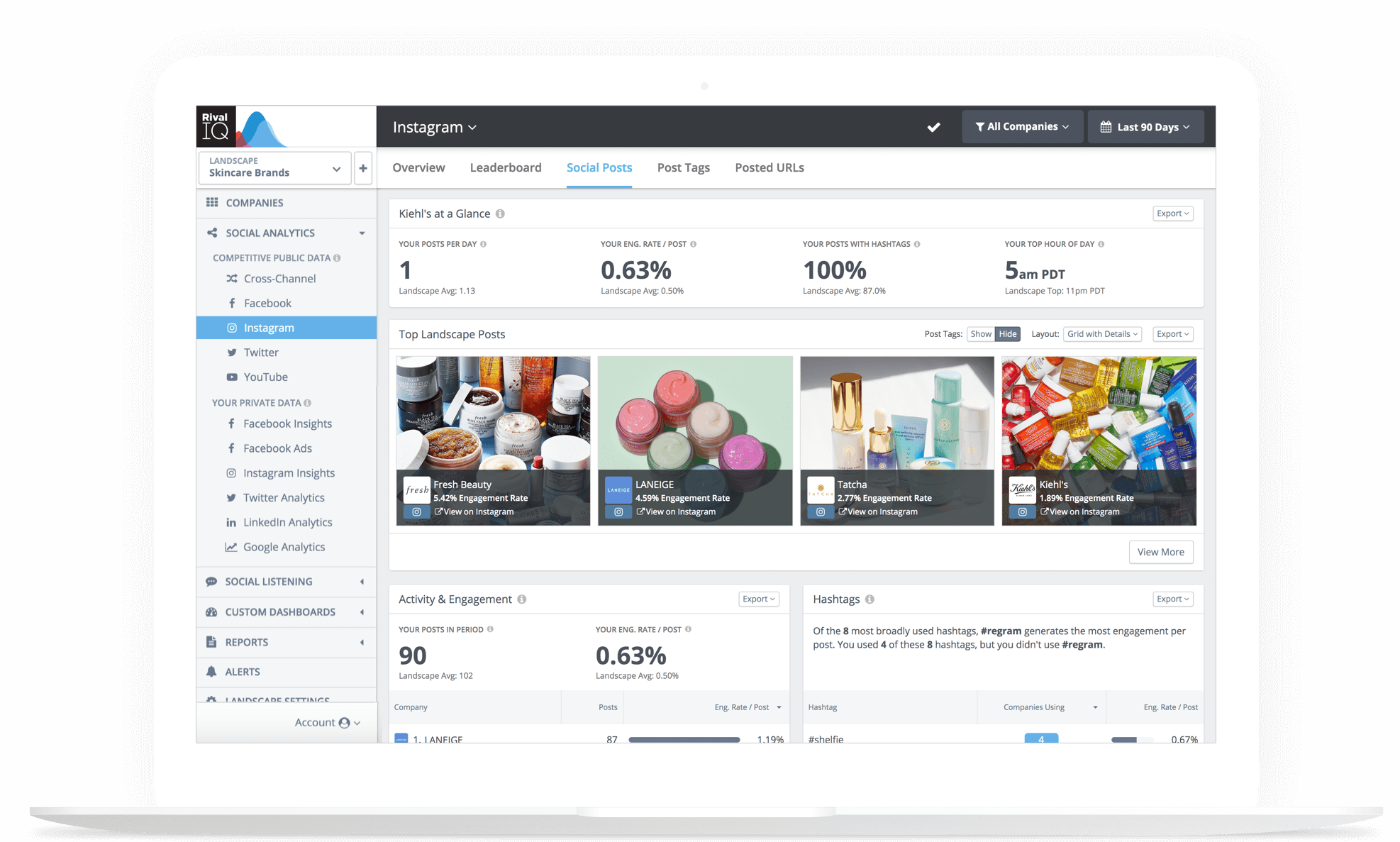 Companies all over the world rely on Rival IQ to help them make smarter social media decisions




Strengthen your social strategy with Rival IQ
---
| | |
| --- | --- |
| | Rival IQ is now a proud member of the Quid family. With Quid's powerful suite of tools, we can provide our customers with a more deeply comprehensive view of brand perception on social media and beyond. Read more » |
Streamline your strategy with our tools
Configure regular exports of any report in Rival IQ to be delivered via email–even to external collaborators or clients.
Simplify collaboration by giving everyone on your team their own login and email settings.
In-app and email alerts so you always know when your competitors post high-performing content.
Export any report or chart in your (or your client's) brand colors for seamless presentations.
Fully integrate your Rival IQ social metrics into your app or favorite connected service.
Behind the scenes at Rival IQ
[instagram-feed num=4 cols=4 showheader=false showbutton='false' showfollow=false]
Free social media analytics
Run a totally free Head-to-Head report against your main competitor on TikTok, Instagram, Facebook, or Twitter, and see how you stack up without dropping a dime.