TikTok analytics from A to Gen Z
Keep tabs on what your competitors are up to on the most downloaded social media app in the world.
Try Rival IQ for free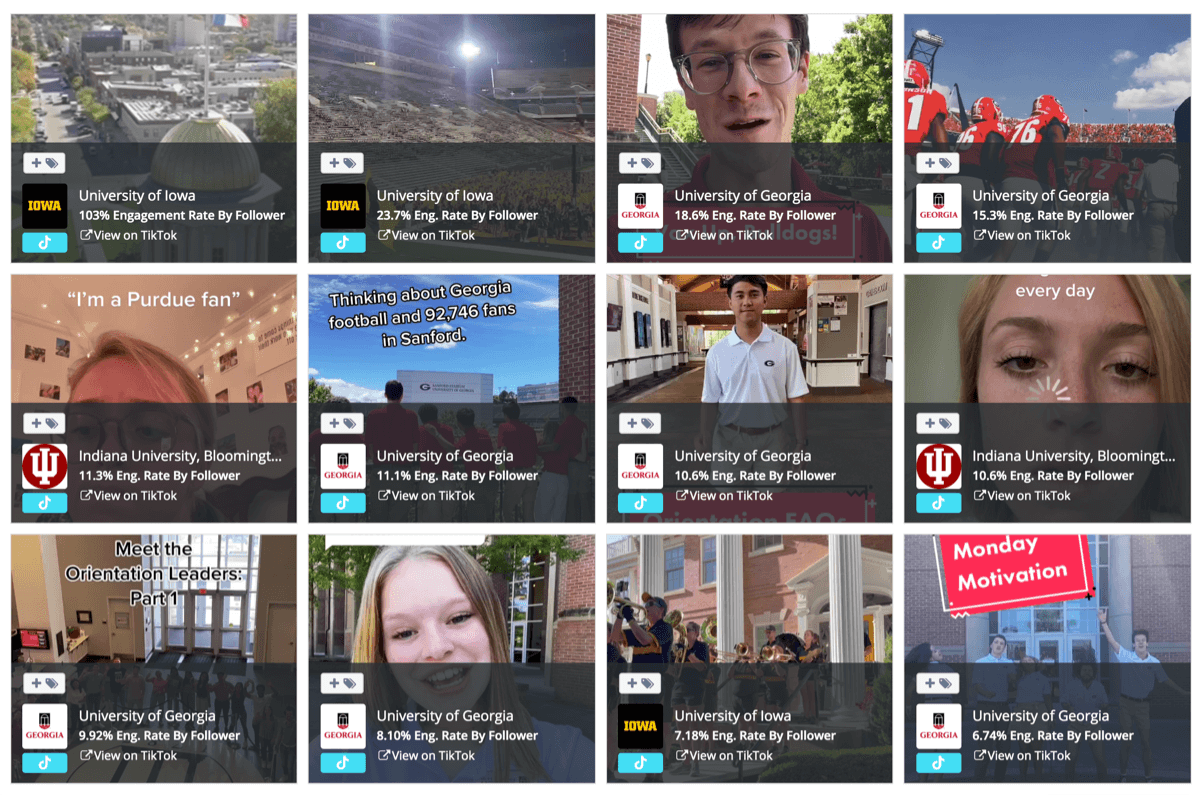 TikTok analytics your way
TikTok performance at a glance: Every like, comment, and share in one place along with campaign performance, video views, and more.
Monitor and outperform your TikTok competition: Build a custom landscape of your competitors for up-to-the-minute leaderboard standings for who's posting the most and who's earning the most engagement.
Automated insights about your posts and metrics: Use insights and observations about your brand's performance, email alerts, custom dashboards, and more to stay ahead of your brand's rivals.
Hashtag analytics
Analyze your brand's hashtag performance while gathering new ideas for hashtags your competitors are using to find success with your target audience.
Best times to post
Tailored to your followers and your time zone, we've got the data you need to reach your target audience at the time and day where they're most active on TikTok.
TikTok post tagging
Keep track of the queries that matter most to your brand with customizable TikTok post tagging. Easily group posts on a certain topic while effortlessly measuring campaign performance.
Ready to get started?
Measure your social media marketing today with a 14-day free trial. No credit card required.
Start your trial now