Expose your competitors' boosted Facebook posts
Sophisticated machine learning predicts the likelihood that your competition is spending money on Facebook posts.
Try Rival IQ for free
Open a window into your competition's strategy
Our machine learning helps you react quickly, copy successful posts, or explain an increase in competitors' engagement rates.
Always-on alerting give you a real-time picture of your competitors' boosted post strategy so you can toggle your Facebook spends immediately.
Spot trends over time with historical data about your competitors' boosting spends and patterns.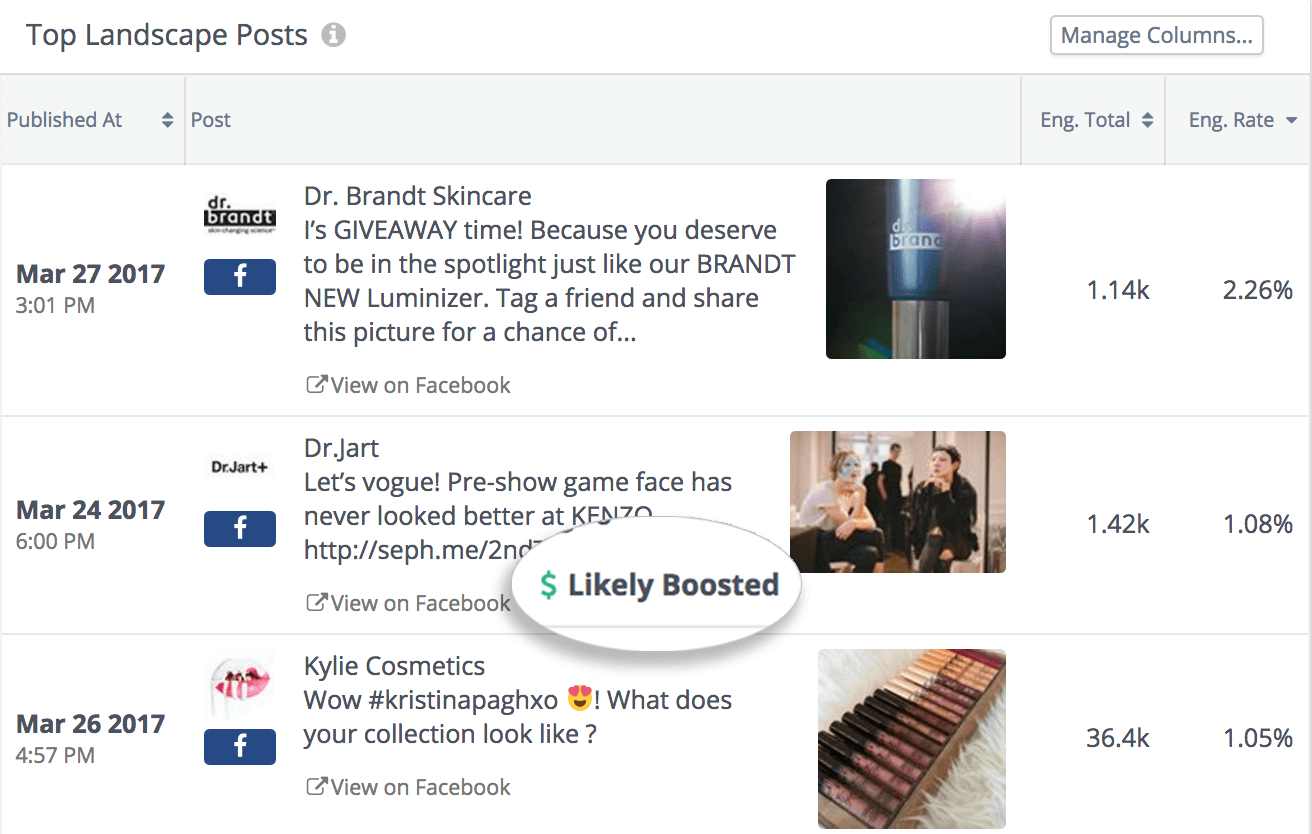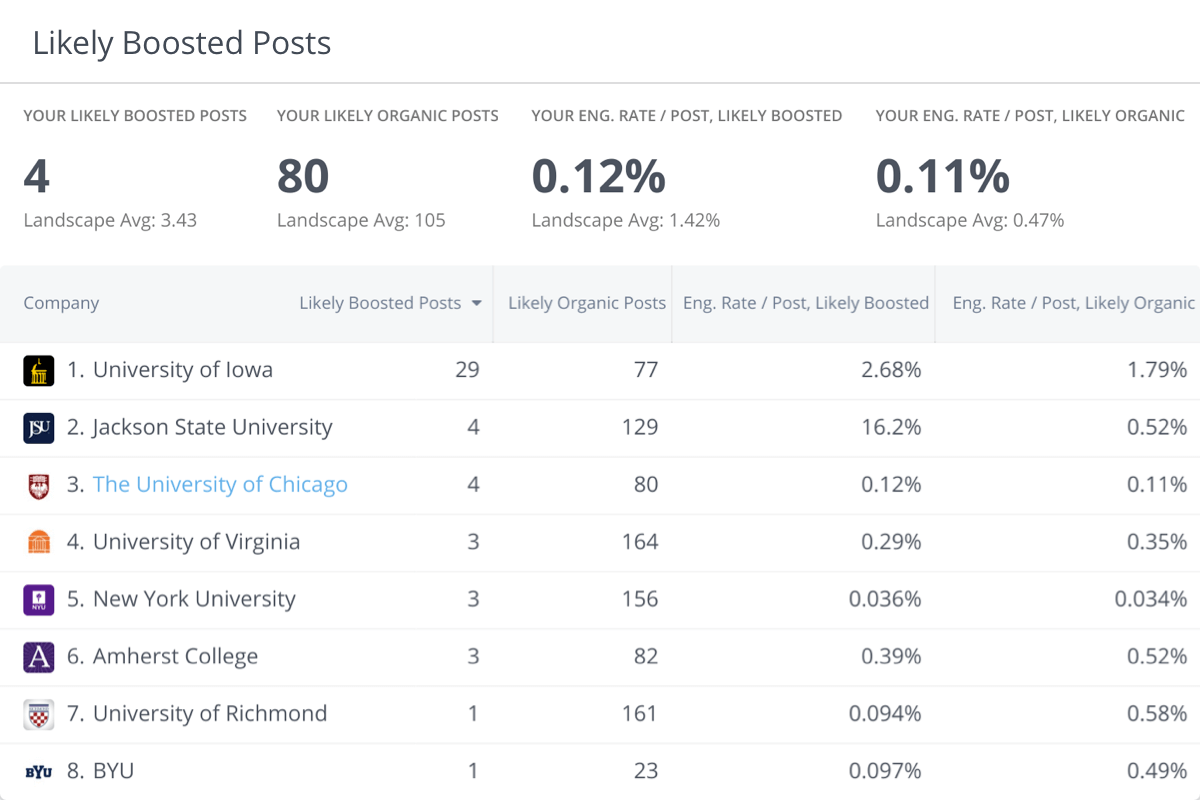 Justify additional budget
By explaining how your competitors are investing in social marketing, Rival IQ gives you real, impactful, and timely data to help you advocate for additional marketing resources.
Easily compare your organic and boosted post engagement rates side-by-side for the full picture of how your dollars are working for you.
"Rival IQ is a game-changer. Incredibly useful intelligence about the digital activities and successes of your competitors, delivered quick, easy and smart."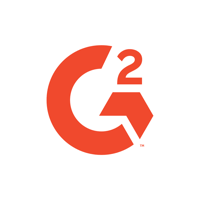 Crystal O., G2 Crowd Review
Marketing Manager at a digital agency
Ready to see who's boosting posts?
Schedule a free 30 minute demo with one of the experts at Rival IQ.
Schedule a demo