Colleges and universities across the world trust Rival IQ to help them make smarter social media decisions




Track & simplify your social marketing across all your handles
Whether you're managing a few handles or tracking social media for multiple departments, Rival IQ unifies social media measurement and monitoring to get your handles under the same data-driven umbrella.
Track social performance down to the goal, campaign, content, or URL level for a better understanding of what performs best for each initiative.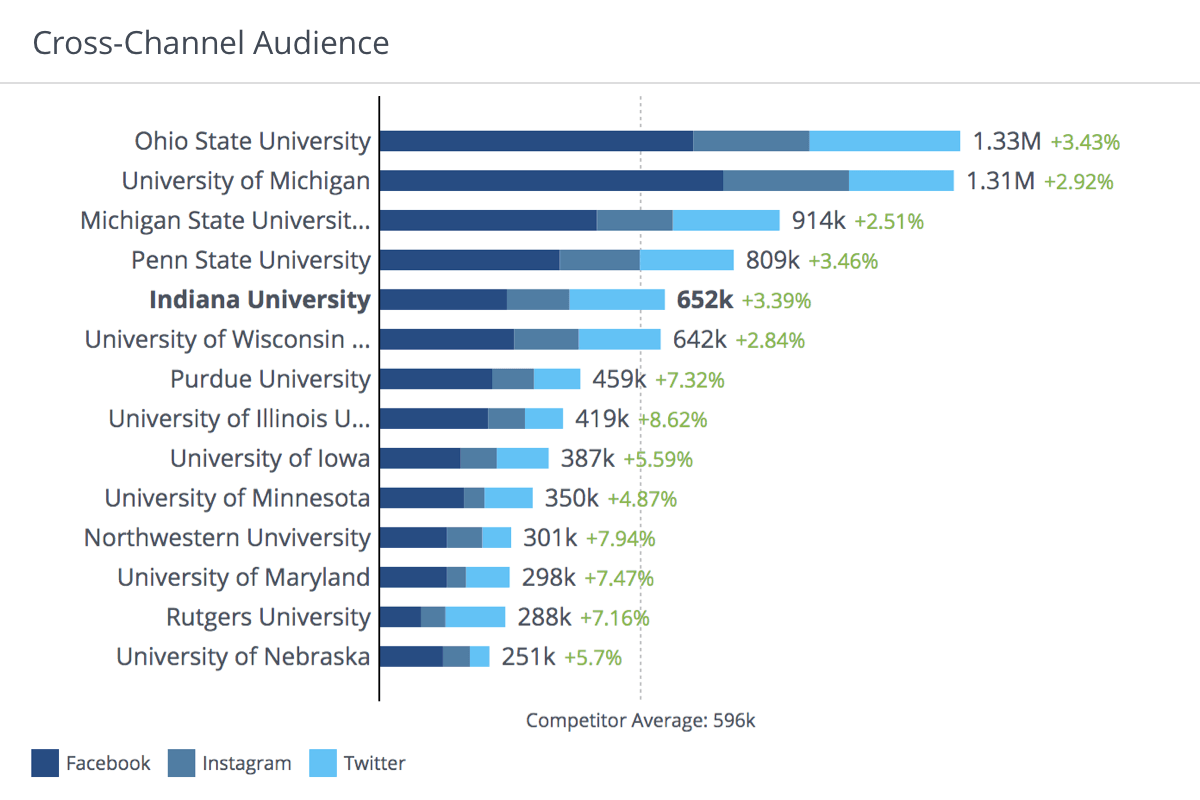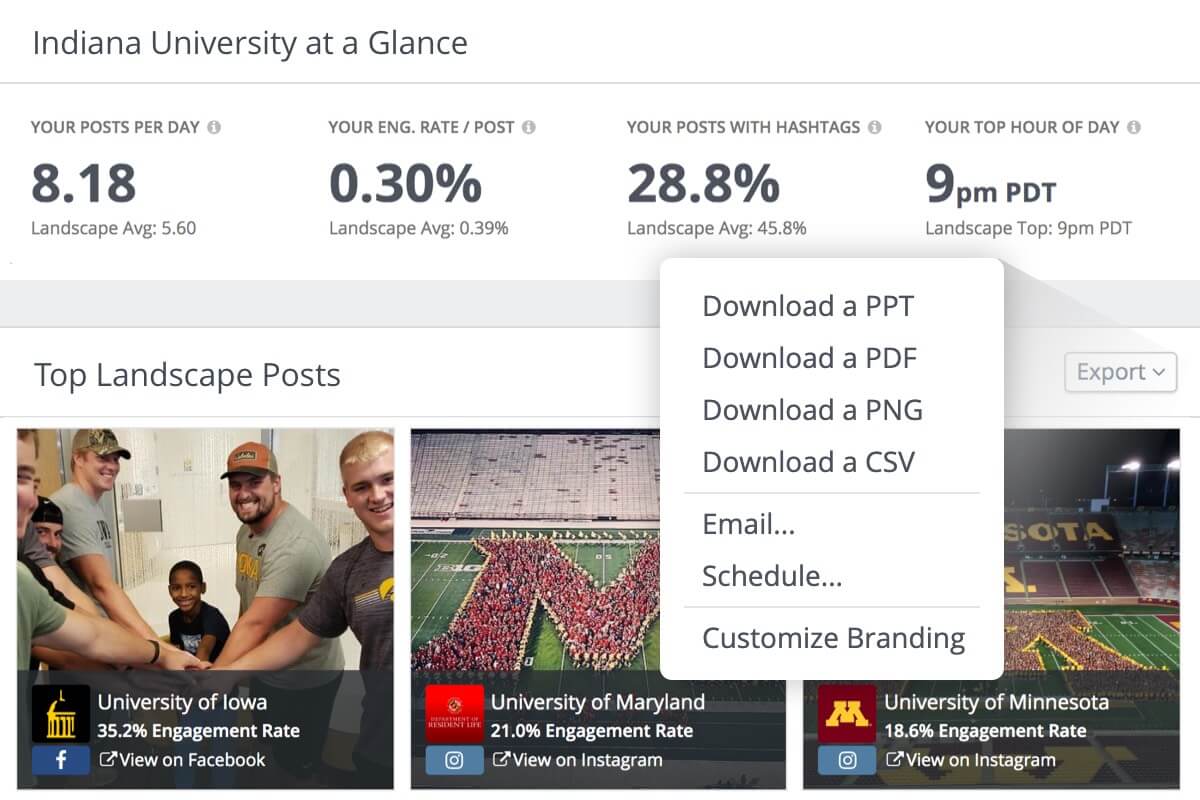 Turn your fan base into online fanatics
See exactly which content drives the highest response and use those themes to increase follower engagement. Use features like custom tags to dig deep into a social strategy playbook that gets results.
Customized alerts keep you on top of other colleges and universities. Boosted post detection and industry trend alerts are just a few of the features increasing higher ed paid visibility and social listening.
See what's working in higher ed and set attainable goals with metrics across your entire landscape.
Benchmark your data against top colleges and universities
With features like hashtag analytics and social search, your social media analytics opens up a wealth of competitive insights and inspiration so you can stay on-trend and on par.
Build out your competitive landscapes with your division or region to ensure you're setting attainable and actionable goals. Plus, keep your undergrad cool factor with content that outperforms the competition.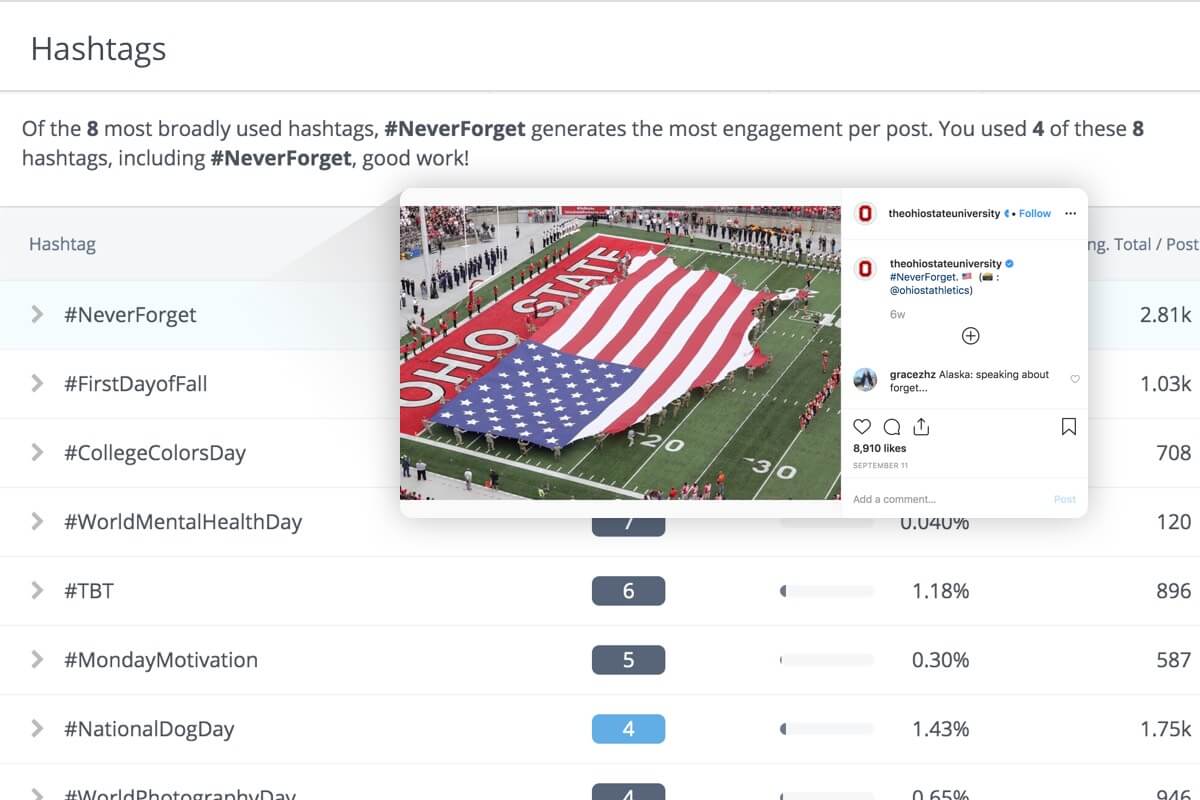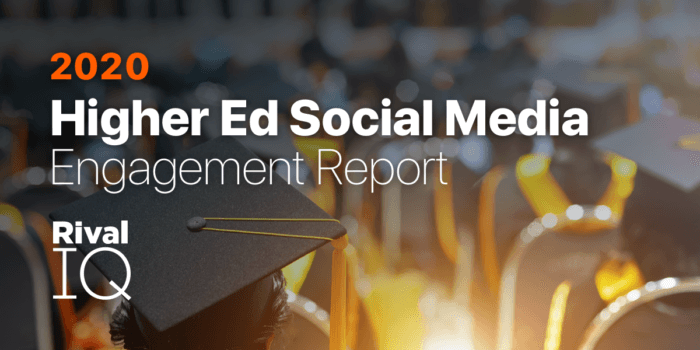 Download the latest Higher Ed Social Engagement Report
We analyzed thousands of posts from 338 Division 1 colleges and universities. See who's winning when it comes to higher education social media marketing.
Get the report