Outperform other beauty brands with advanced social media analytics
One advanced software solution for every branch of your social media marketing efforts
Try Rival IQ for free
Request a demo
Hundreds of beauty brands trust Rival IQ to help them make smarter social media decisions



Competitive edge as sharp as your contour
Beauty brands sell more on social than any other industry, so it's important to stay ahead of your competition.
Features like custom alerts, boosted post detection, and industry trend monitoring tools keep you on track to outperform your biggest rivals.
Get more insights than ever before with hashtag analytics, social listening alerts, and social search to uncover competitive data that highlights what's working for other beauty brands, all without lifting a well-manicured finger.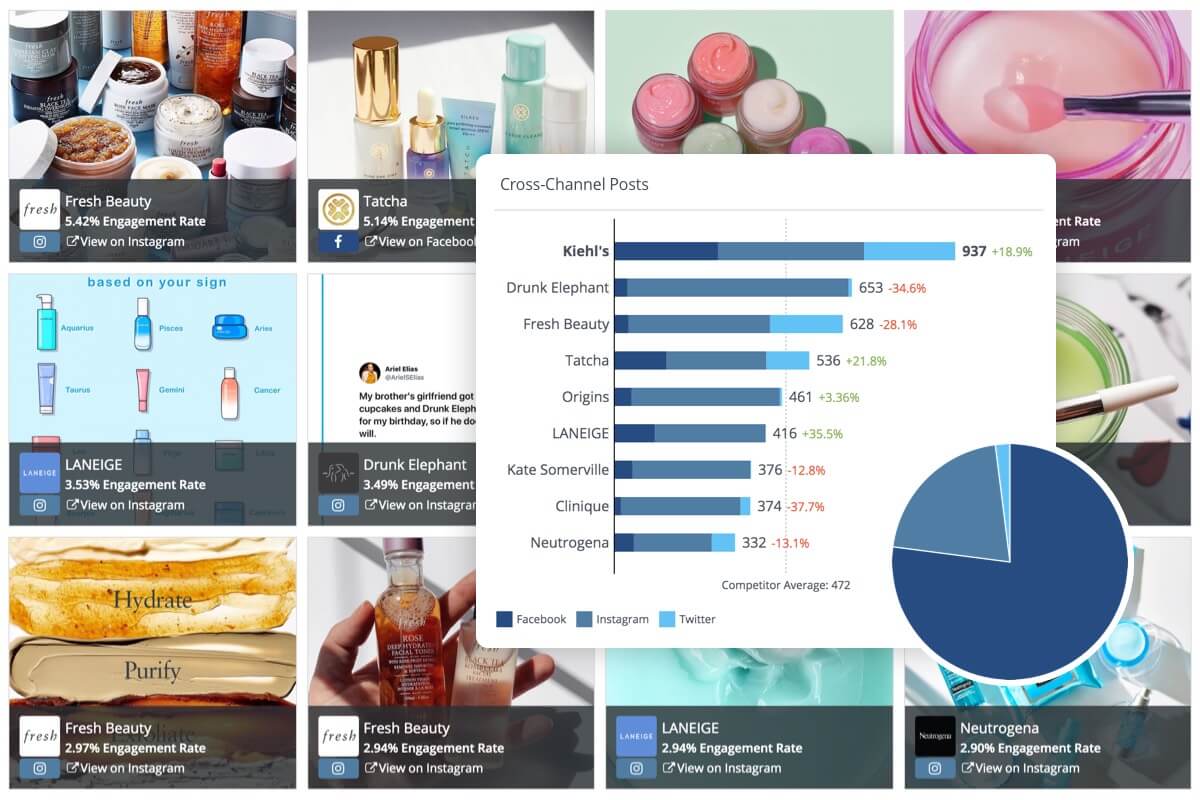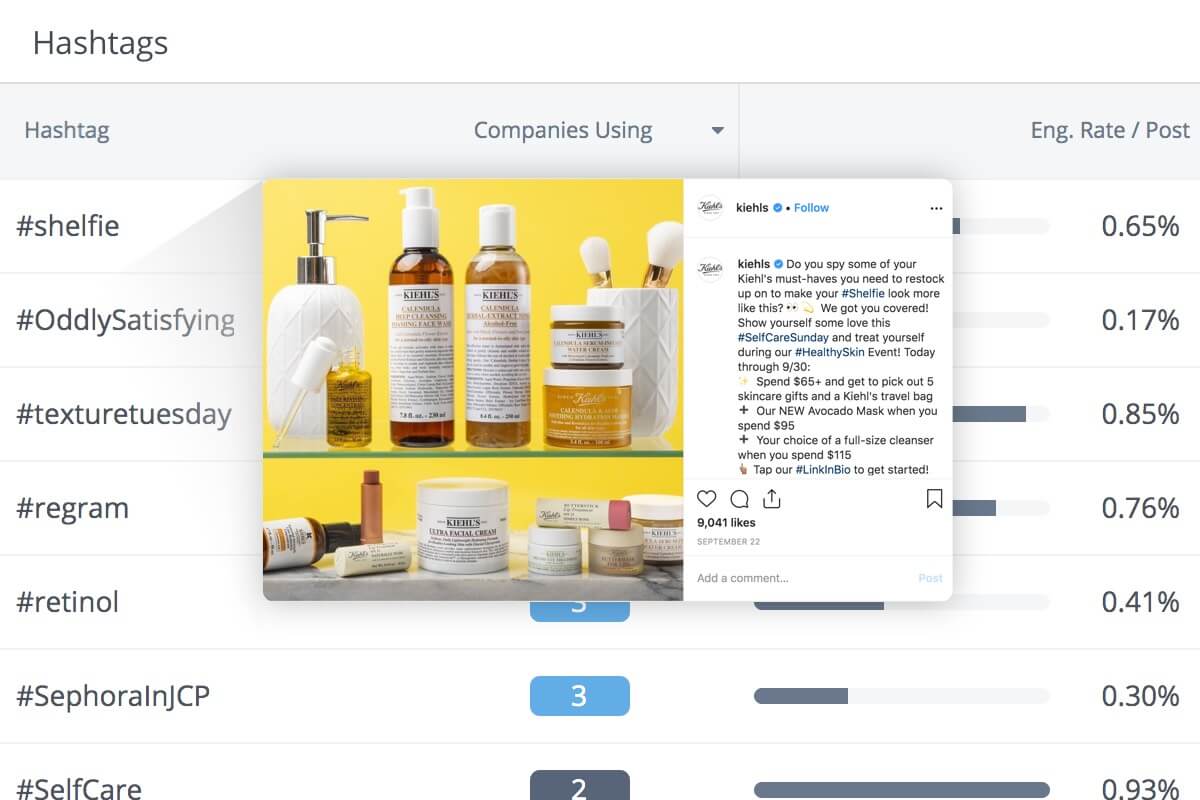 All your social media analytics all in one place
Stop hunting for your data–we'll track and index all your posts on every major channel. See social performance down to the product line, campaign, URL and more to get to the bottom of your engagement drivers.
Track audience engagement metrics across multiple channels while monitoring hashtag analytics, trending topics and keywords, and so much more.
Let your metrics shine with advanced reporting
The beauty industry has thousands of brands, products, and posts, so aligning internally is more important than ever.
Easily show off your performance with custom reports and exports to ensure your impact is felt company-wide. Use simple and beautiful presentation-ready graphics to illustrate the impact of social marketing across your organization.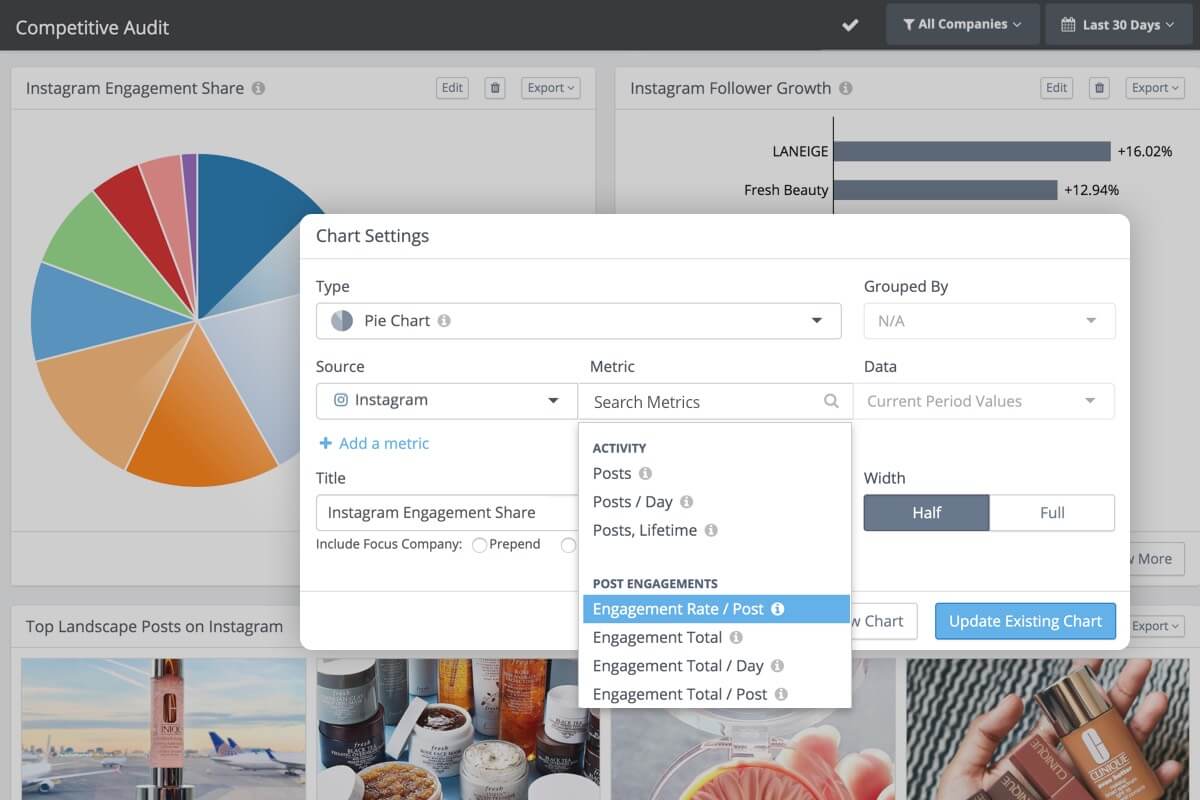 Check out our live benchmarks
Ready to get started?
Measure your social media marketing today with a free 14-day trial. No credit card required.
Start your trial now