Facebook

Head-to-Head

Report
Facebook

Head-to-Head

Snapshot
Our free tools are currently undergoing maintenance, and we will return tonight, June 6th, at 11pm PDT.
Please come back later to measure your social performance.
Do you have what it takes on Facebook?
Cut through the noise to find out how you're really doing on Facebook (for free!).
Our Head-to-Head Report guides you through your fan counts, post engagement, and post frequency so you know exactly how your stats stack up against your top competitor.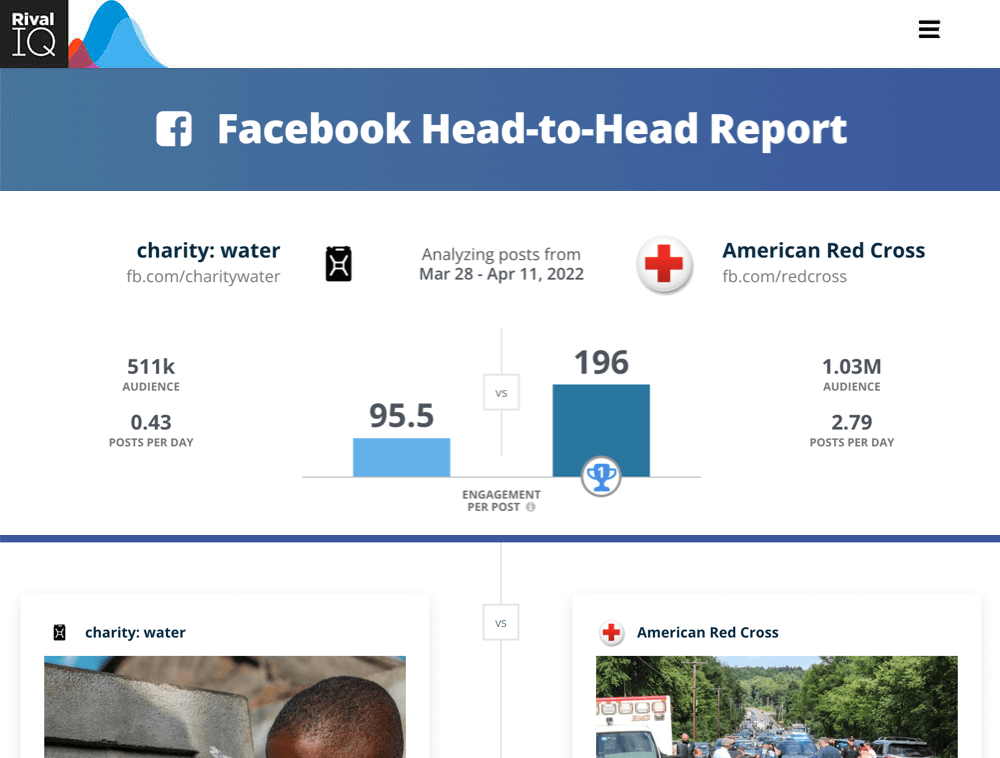 Easily analyze your Facebook metrics
The most important stats and standout posts to help you stand out.

Key metrics
Analyze engagement, shares, post frequency, and more.
Automated observations
Access key competitor trends that'll instantly influence your Facebook strategy.
Top performing posts
Top post visuals help you spot top content trends so you can tailor your own posts to what's making waves on Facebook.