Hashtag analytics that will increase your engagement
Easily identify the hashtags that deliver the best response from your audience. See the hashtags your competitors use and learn how well they're working.
Try Rival IQ for free
Use the most effective hashtags
Use our cross-channel hashtag analytics to optimize your social media and marketing campaigns. View key metrics like post counts, engagement, and company usage.
You can also see which brands are using popular hashtags—right down to the individual posts.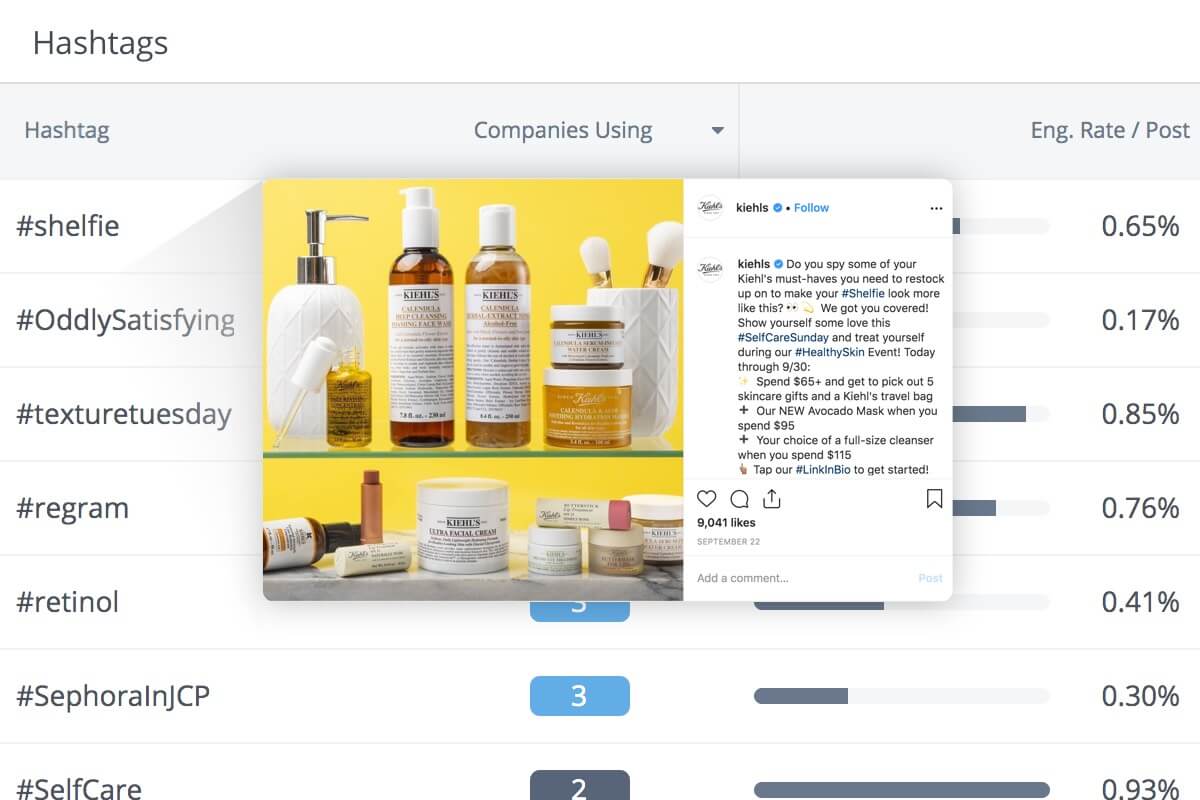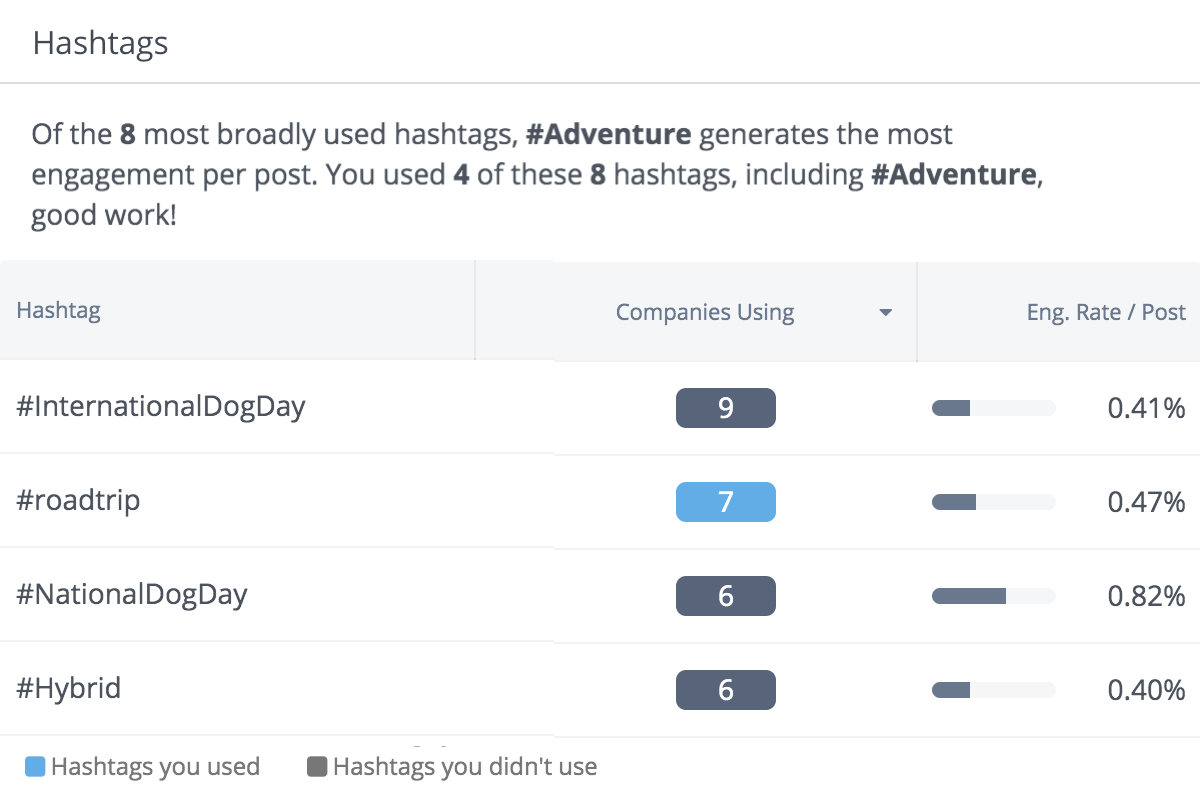 Widen your audience
Including the right hashtag opens up new markets and communities. Rival IQ makes it easy to identify engagement-boosting terms, and provides the data to justify and track their use.
Ready to amp up your social media across the board?
See all the data-driven features Rival IQ has to offer.
See our full features