Drive better results with Facebook Ads analytics

Improve return on investment from on Facebook, Instagram, Audience Network, and mobile with enhanced reporting and automated recommendations.
Try Rival IQ for free
Strengthen ad performance
Improve ad performance and save time with clear and comprehensive analysis.
Facebook Ads Analytics arms you with an interface more intuitive than Facebook's native platform alongside tons of automated insights.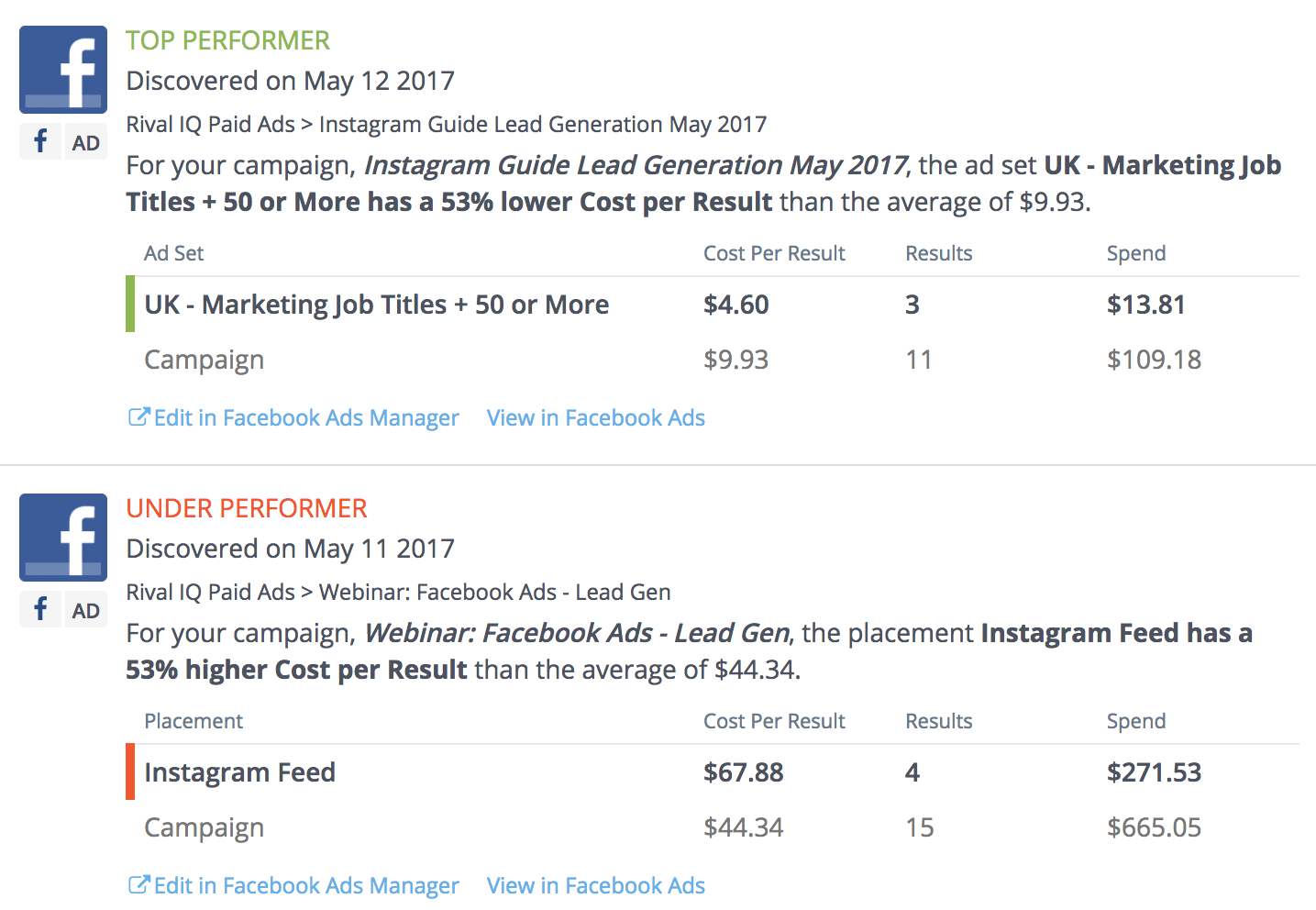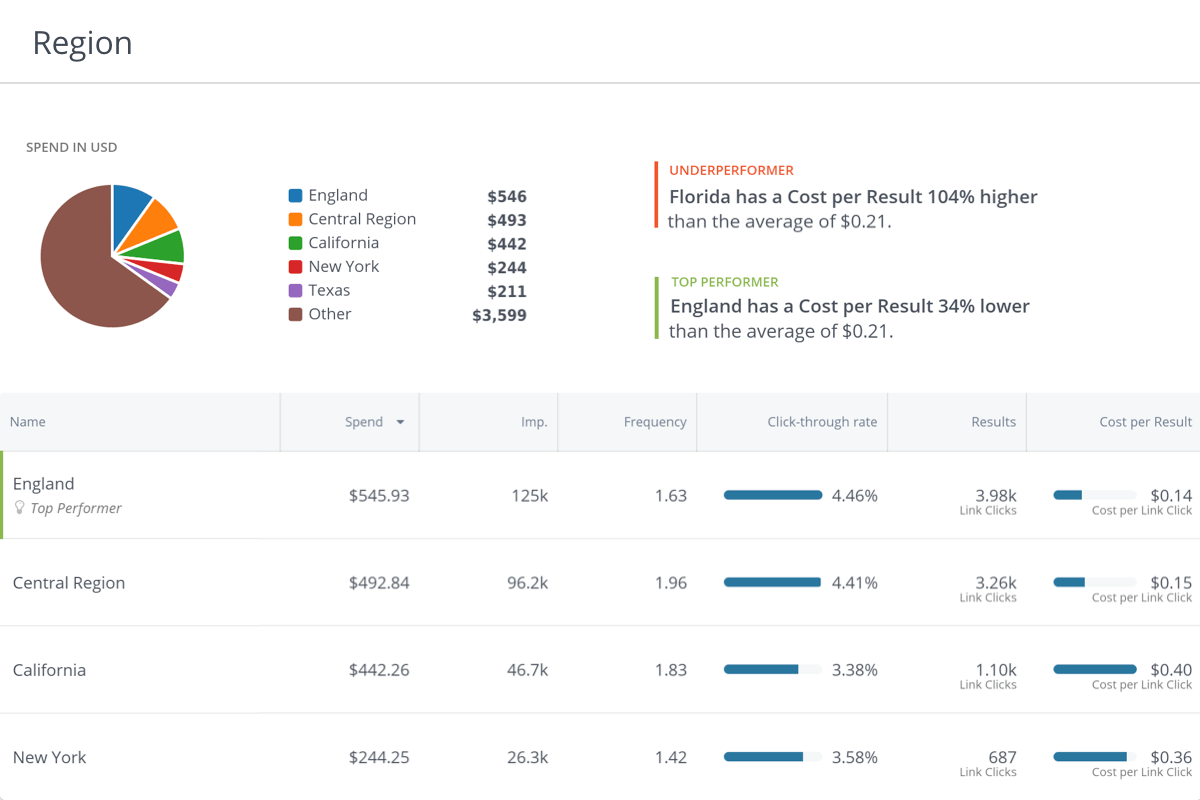 Solve reporting problems
Move beyond basic answers and produce detailed, insight-filled, and sophisticated campaign reporting in less time and with less effort.
Facebook Ads Analytics provides an easy-to-understand dashboard view of active campaigns, and identifies efficiencies to be gained on ad investment.
Improve audience targeting
Through enhanced insights, quickly identify which ads to serve to which audience.
See how your ads perform across key demographics, and receive alerts with specific recommendations that can make the difference between proactive campaign management and just going through the motions.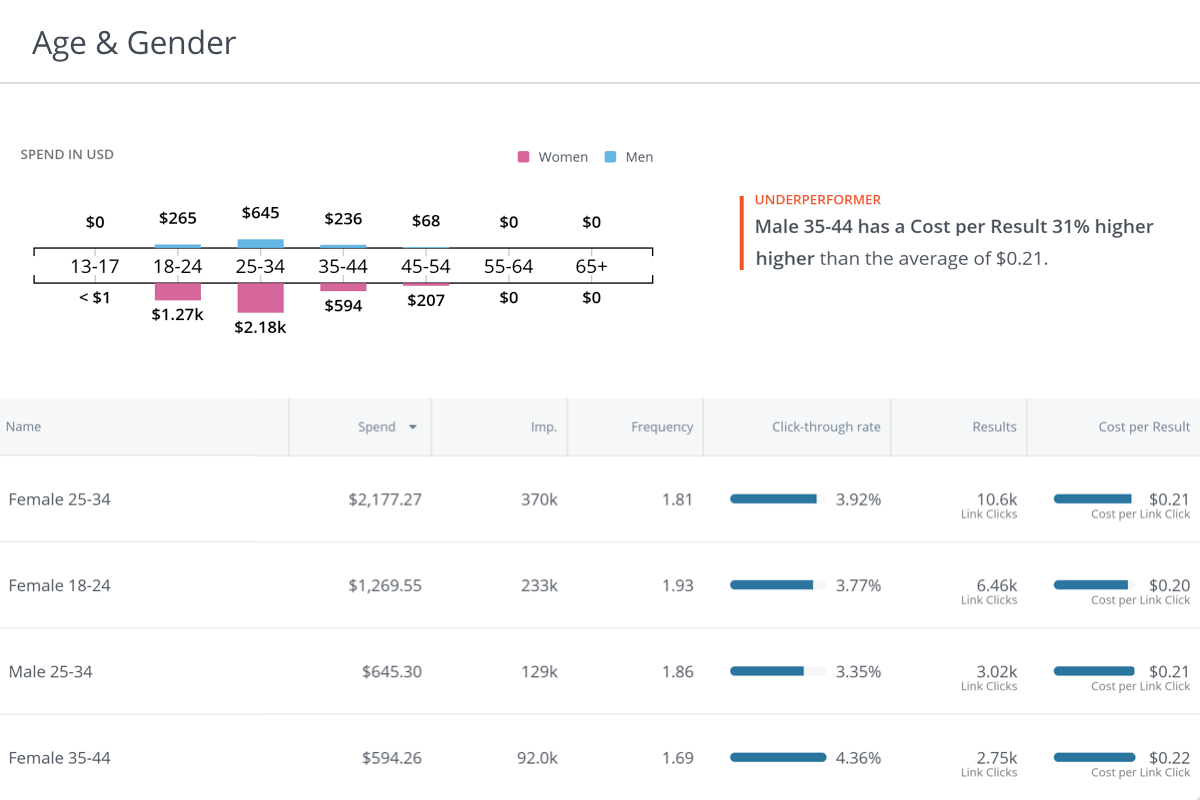 Let's see how your Facebook Ads campaigns are doing
Start your free trial of Rival IQ. No strings attached.
Start a free trial