Agencies trust Rival IQ to help them make smarter social media decisions





Measure results across key social channels
Easy access to all the social, paid, and web data you need for each client. Focus on delivering results instead of hunting for data. With Rival IQ, you have metrics from every major channel, with paid social media on Facebook and Instagram, so there's no need for 15 tabs open on your laptop.
Robust metrics include detailed competitive insights to delight clients and level up your social strategy. Custom competitor performance metrics are integrated within Rival IQ to allow for auditing based on industry-specific benchmarking. Set attainable goals for each client without the pain of tracking down numbers.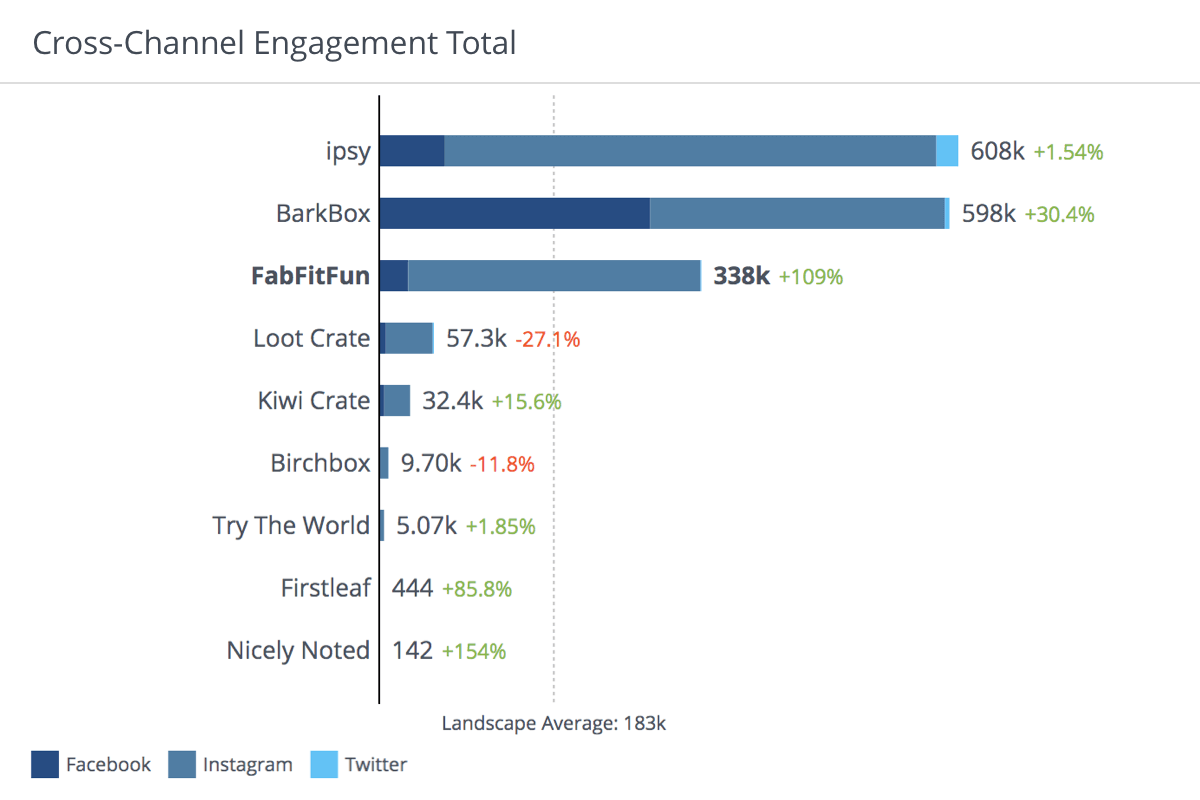 Show off your hard work with easy reporting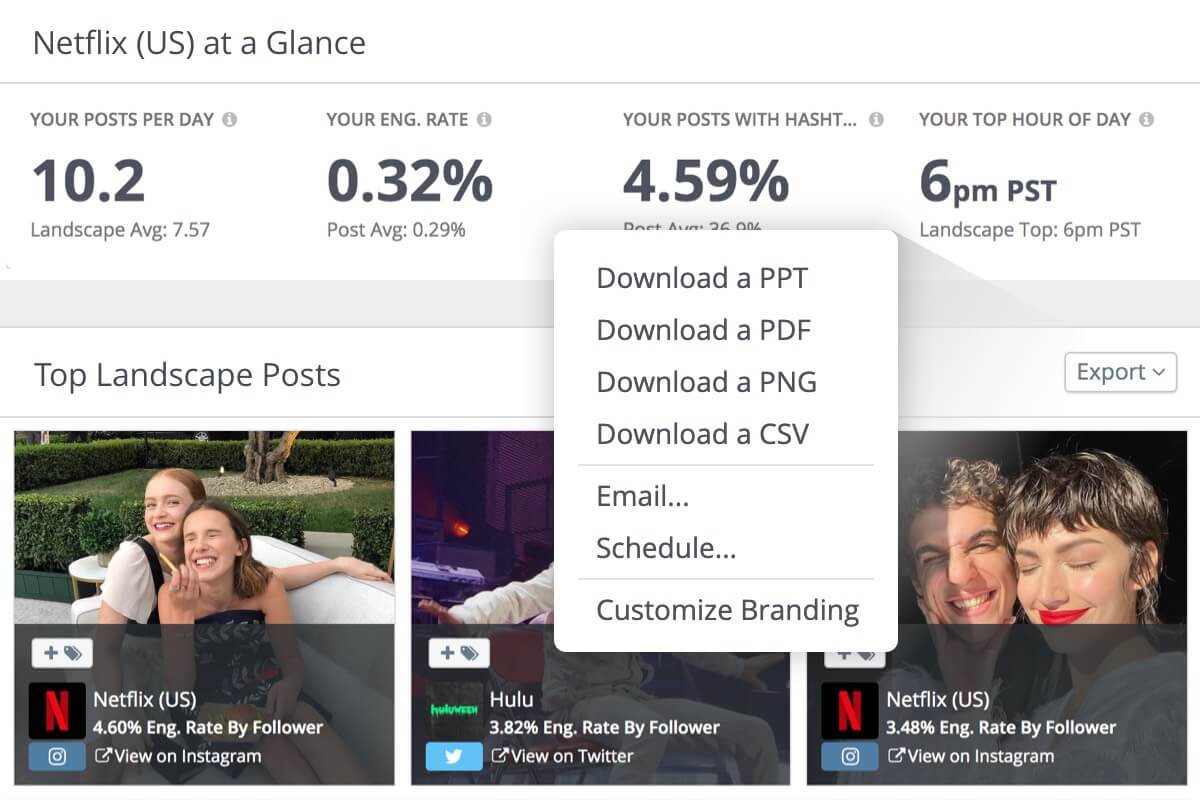 Branded Exports allow you to match the look and feel of your client's brand without hours of design time. Pick which metrics matter most, and automate reporting so you're not spending time pulling metrics each month.
With Individual client landscapes, each client has social media benchmarks based on real competitive data, not assumptions.
Put your success into perspective with landscapes customized for each client and let the numbers say it all.
Custom Dashboards
Reduce the friction of generating client performance reports with client-specific dashboards.
Seamless Exports
Export reports in your client's preferred format including PPTX, PDF, PNG, and CSV for even more simplicity.
Built for Agencies
With unlimited dashboards, client log-in availability, and company swaps, you'll be unstoppable.
Impress prospects with data-packed pitches
Customizable report templates include your prospective client's top content, engagement rates, audience size, and so much more, all readymade in PowerPoint. Skip the hours of call prep and give them just enough to hint at what's to come.
You've got the competitive edge to quickly see where prospect's rival brands are focusing their marketing energy. Our tools transform competitive social media metrics into insights that improve your marketing pitches.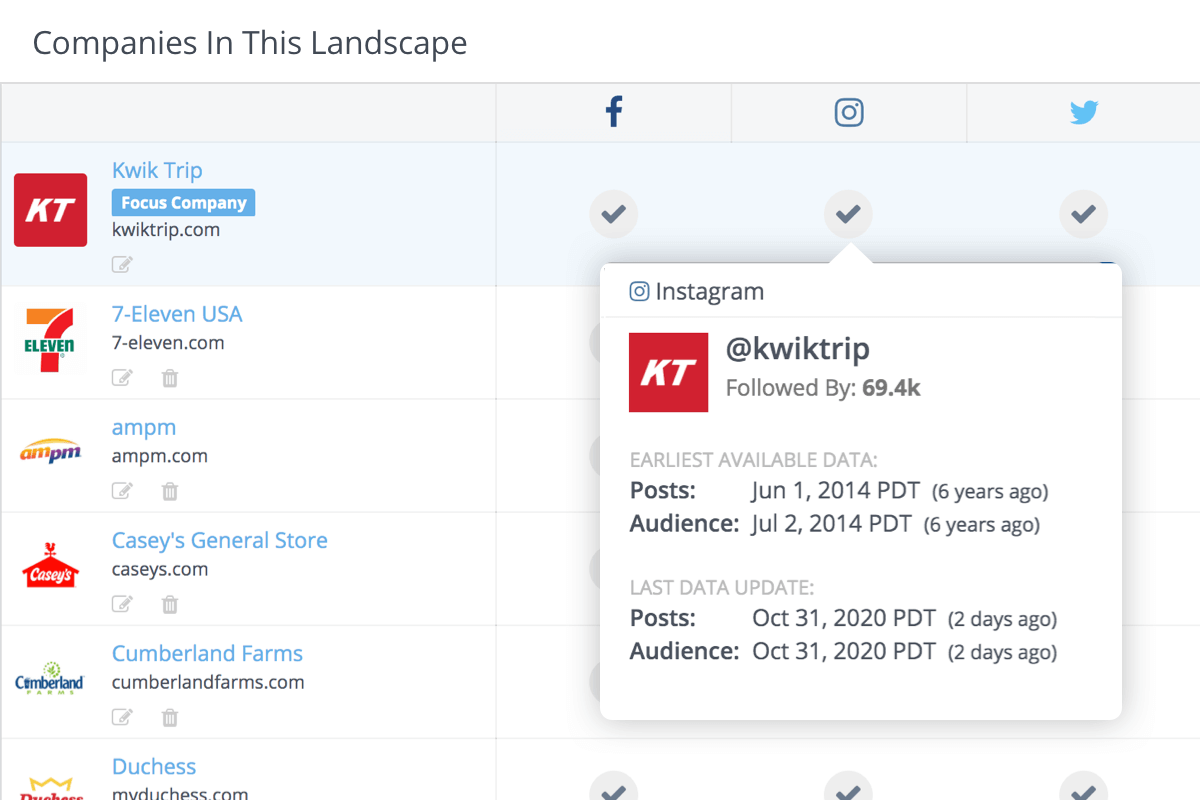 How do your clients measure up on social?
Start measuring your impact on social media campaigns with a 14-day free trial.
Start your free trial