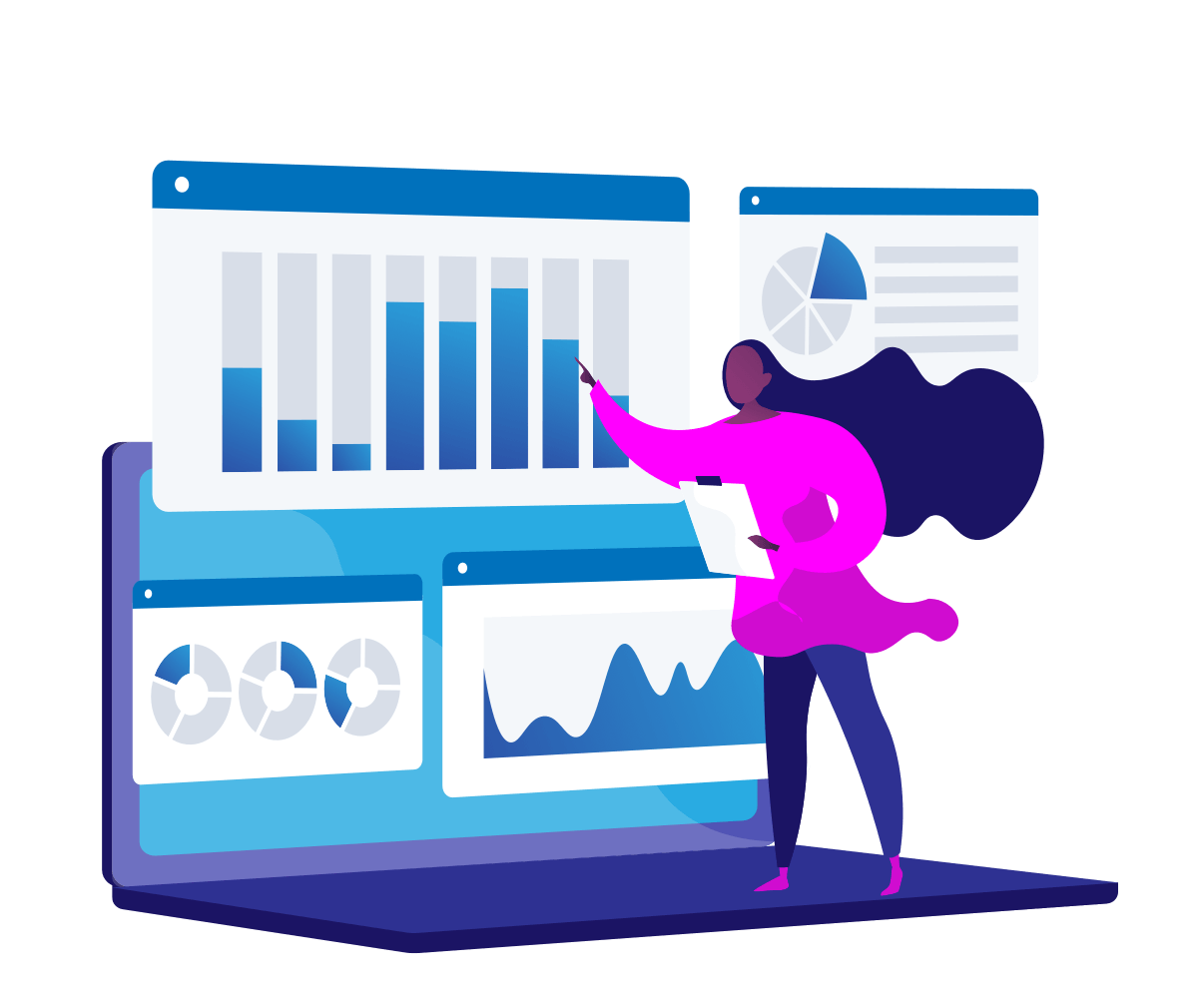 Faster, more comprehensive social media audits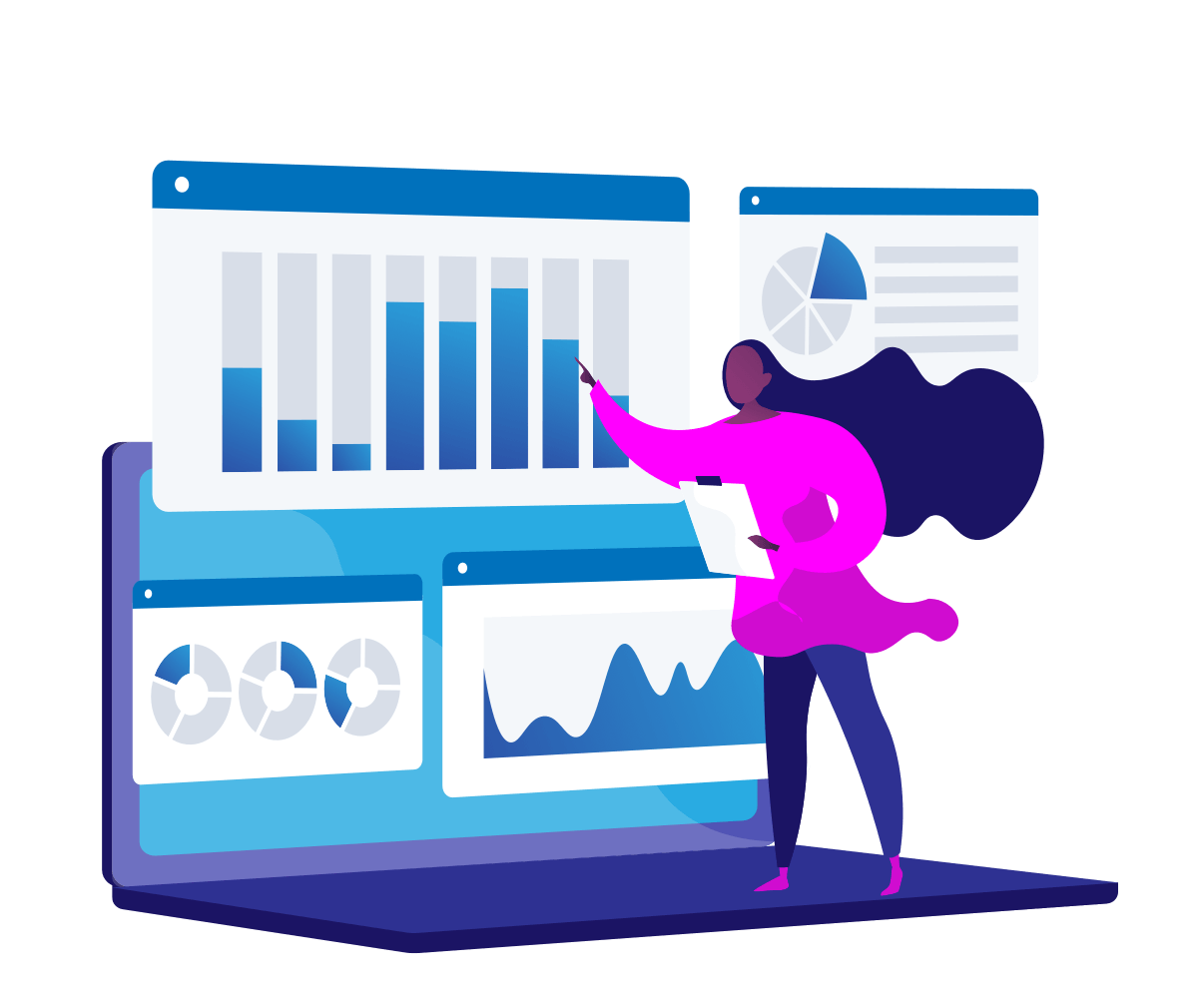 Audits in the blink of an eye with customizable reports and comprehensive social data.
Try Rival IQ for free
Request a demo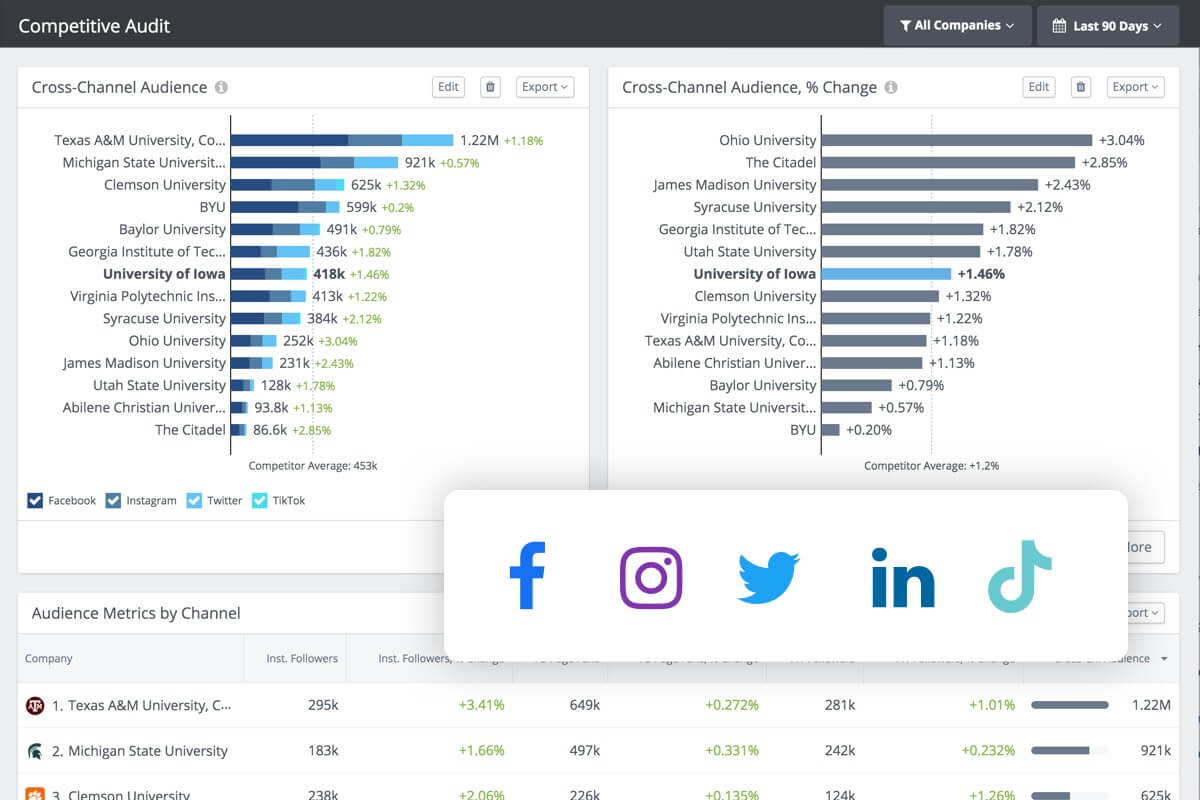 Quickly create insightful social media audits
With easy access to all the social and web data you need, you can focus on performing your audit instead of hunting for data. With Rival IQ, you have data from every major social channel and paid social media on Facebook, Twitter, and Instagram.
Because we've integrated your competitors' performance directly into Rival IQ, you'll produce next-level audits without lifting a finger.
Dive deeper with custom analysis
You'll see what's really working for your social media with our rich suite of metrics and research tools.
Best / Worst-Performing Content
Uncover the topics, images, and themes that resonate with your audience.
Hashtag Analytics
Whether you're analyzing your hashtags or the competition's, dig into their performance and the posts behind the tags.
Popular Topics
Find the phrases and topics that drive social engagement in your landscape.
Social Post Tagging
Measure anything, from campaigns to influencer mentions to dogs vs. cats using post tagging.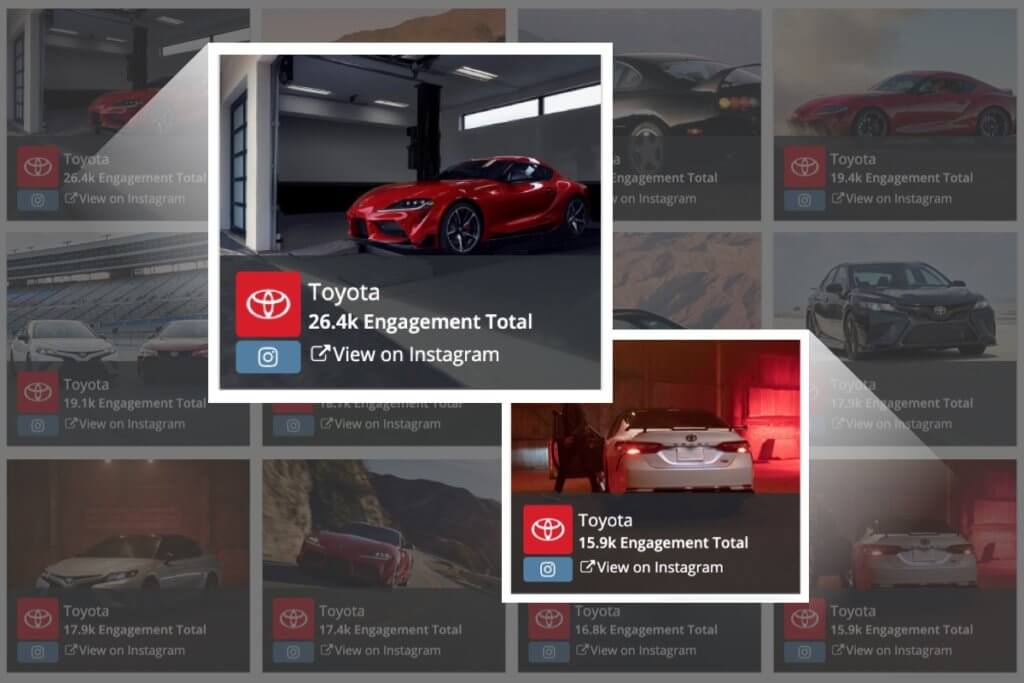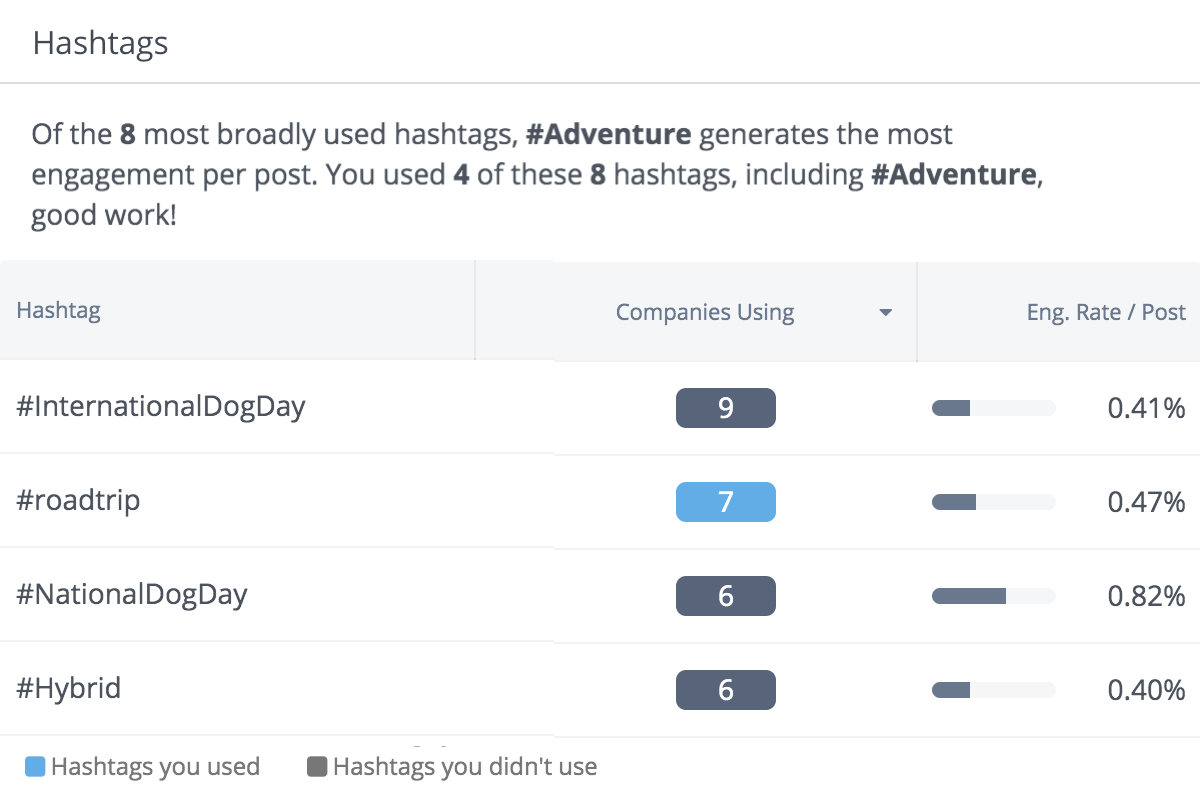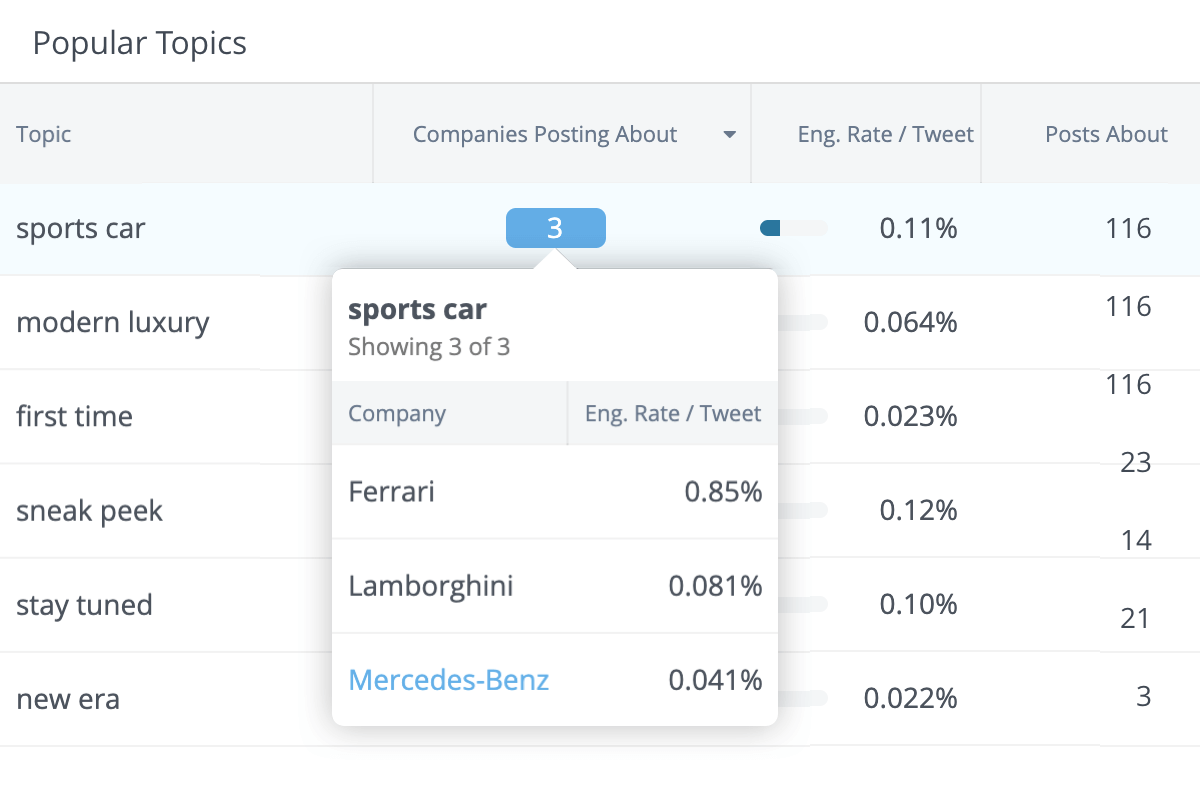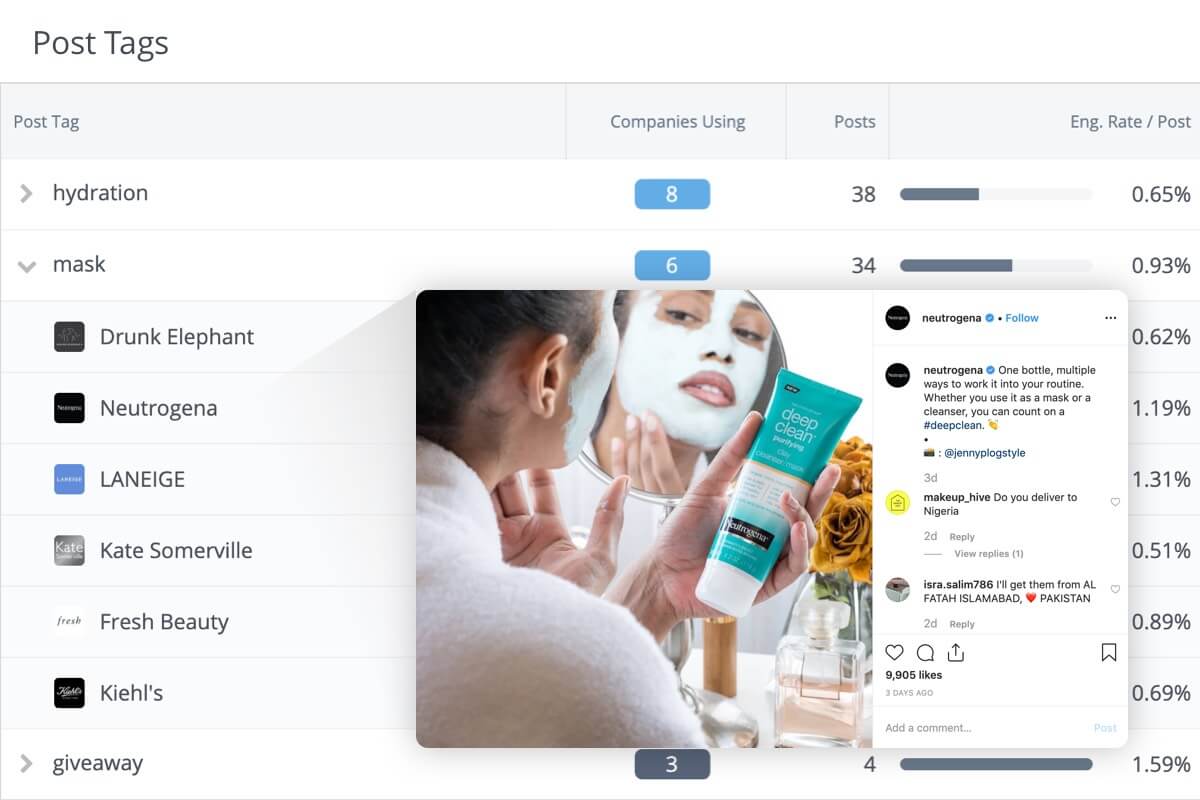 "Rival IQ helps us set and validate our strategy by identifying our most passionate and engaged audience, and then helping us focus on content that we know they will want, like and share."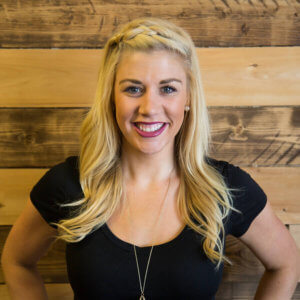 Marketing Communications Manager
Perfect Bar
Ready to get started?
Measure your social media marketing today with a free 14-day trial. No credit card required.
Start your trial now