Not every piece of content you create is going to be evergreen, but that doesn't mean you can't get as much mileage out of it as possible. Rather than re-inventing the wheel when it comes to social media, extend the life of marketing campaign content you've already created by repurposing it for social channels.
Where to Find Reusable Content
First things first. What types of content are reusable for social media? Just about anything. Here are some places to look where your existing content can do double (or triple) duty:
Blogs – Repurposing blog content for social media is a no-brainer. But by this, we don't mean just announcing your post, but rather pulling out the most useful bits – quotes, tips, conclusions, and images – to use as the basis for social media posts, which can be interesting in their own right and link back to your blog source content.
Images – High-quality images and interesting photography and graphics are essential to increase engagement across social media. Fortunately, you should already have a trove of these scattered throughout your blog, web and email content.
Press – News articles featuring your organization or interviewing your thought leaders are great to mine for social content. And don't overlook the news you are generating yourself with press releases. Those can go a lot further than just PRWeb.
Email – Snappy subject lines, eye-catching images, persuasive and interesting text that moves your reader to take action – I hope this is what your email marketing looks like. And if it does, cribbing from that for social media will take next to no energy at all.
Research Reports and White Papers – Basically any thought leadership content that you create, such as market research, to generate leads and promote your business is a rich source content for social media.
Events/Webinars – whether relying on a summary of the content or a video or audio recording, events, presentations, and webinars are full of material to share across social channels.
Customer Stories – Social is all about conversing with your customers and fans, so why not make sure and share what your customers and fans are saying about you. Testimonials and success stories are an essential place to look for reusable content.
Analytics – Data is content. So what are you measuring? Is there a particular piece of your content that is a big hit? Take note of that and be sure to target that content for reuse. Are you noticing interesting trends how customers are using your product? Don't keep it all to yourself. Share the analysis across social channels and start a conversation about it.
FAQ's – Do you have an FAQ page? Let your customers know it's there by posting questions (and links to the answers) on your social sites.  Even better, pay attention to the questions you get through Customer Service or Support. If one person has that question or challenge, you can bet there are many more who do. Use social to be proactive in solving it and boost engagement in the process.
Website – Finally, don't forget the most obvious place of all – your website. You've built it to make a compelling case for your organization, to explain who you are, what you do, and why you do it  well. While social channels are for starting a conversation with your customers, not just blatant self-promotion, there is sure to be ample source material already on your website that you can massage and convert to social use.
5 Tips for Marketing Campaign Content Reuse
By now you get the idea. Social content does not need to be created from scratch. In fact, all content is social content. You've already got a ton of source material.
But reuse should not be confused with double posting. We don't recommend just cutting and pasting your content to every social channel. That's bad form. What you can do, however, is take the content that already exists and turn it into appropriate posts for each of the social media sites you are targeting.
Tip#1: Narrow your focus
Focus on something compelling! Choose a nugget from your existing content – a statistic, quote, tip, or conclusion that stands on its own as a useful piece of information. On its own, it's a tweet. With a little bit of explanation, it's a Facebook post. Add a graphic or image that is related and you're golden. Of course, always include a link back to the source material.
If the source material is full of nuggets, you can spread those out over time as a steady feed for your social sharing.
Tip#2: Do a roundup post
A round-up post a great way to draw attention to the content you've been publishing. For example, you can collect all the posts you've done on a particular topic and start a conversation around that issue. It also serves as a way to resurface older content and make it fresh again.
If you're really ambitious, you can compile those posts into longer form content like a white paper and then promote and share about that separately.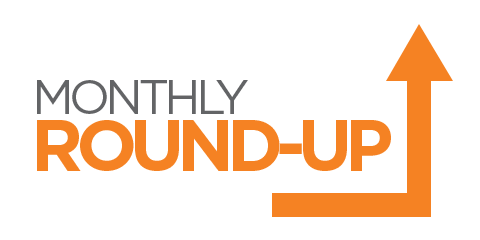 Tip#3: Don't neglect your images
Make them do double-duty as both enhancements to posts on Facebook and Twitter, but also as stand alone posts on Instagram or Pinterest.
You can also use existing text content to inspire the creation of images and graphics. Use your data to create an infographic, or take a striking quote from one of your executives and add it to an image using a tool like Instaquote.
Tip#4: Explore different mediums
Text to text is one kind of repurposing, but to reach diverse audiences who have different consumption habits, consider crossing mediums. Turn your blog post into a podcast, your white paper into a presentation, or your presentation into a video. Each of these new mediums provide more opportunities for social sharing – not only on their respective channels (e.g. YouTube or Vimeo for your videos), but as more nuggets. The white paper that became a Slideshare presentation now has slides and graphics that can be pinned, tweeted and posted.
A great way to do this is to maintain an integrated marketing calendar, where you can plot out how you will repurpose themes and content across channels.
This process also works in reverse. If your content begins as video, audio, or a slide show, it can be summarized or transcribed into a white paper or blog for those who prefer to read instead of watch or listen.
Tip#5: Repeat yourself, at least on Twitter
This is different than the double-posting poo-pooed above. Given the rapidly updated feeds occurring in most social media channels, your content can be published one moment and buried under an avalanche of new posts the next.
So once you've mined your content and repurposed it into a social media nugget – make sure that effort isn't wasted.
Guy Kawaski recommends tweeting a post at least 4 times (every 8 hours) so that it at least covers all time zones.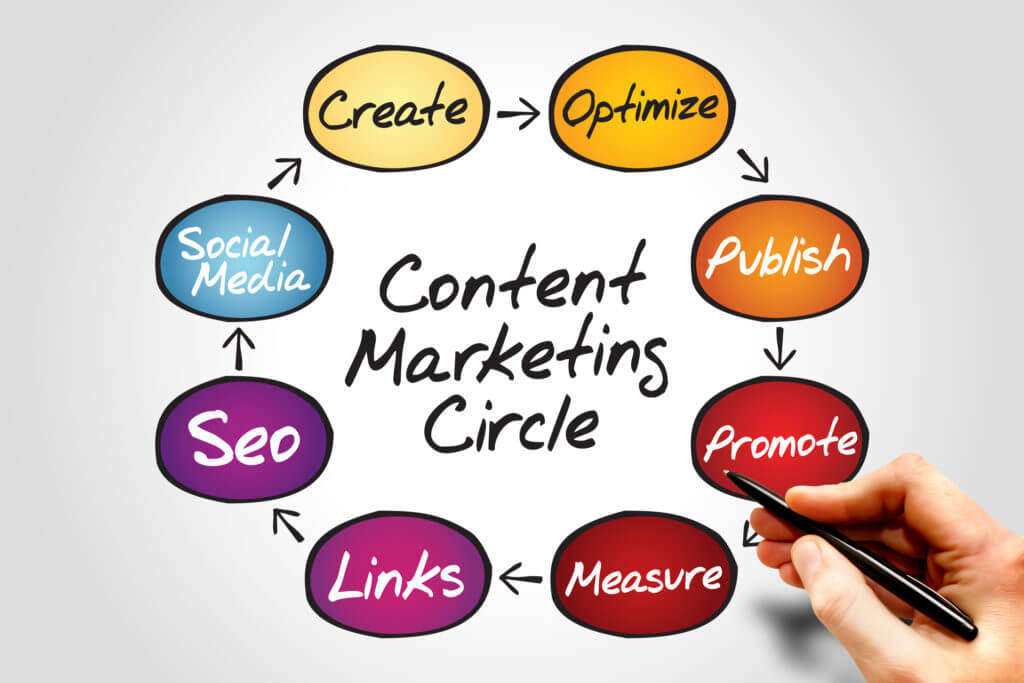 Create, optimize, publish, reuse, repeat!
The ultimate takeaway is that you don't have to work overtime to keep your social media content fresh. You need only look with new eyes at the content you already have. Have fun. Make it useful. And your audience will thank you.