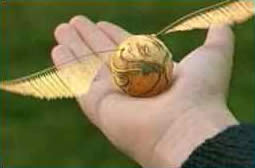 Appeasing the SERP (Search Engine Results Page) is the golden snitch of online marketing. Finding the right mix of SEO, PPC, backlinks and quality content can land your website in a sweet spot with search. It's not an easy task, though, especially with all the recent changes.
Too often, these different strategic areas are siloed in marketing, so your SEO and paid ads and blog and other content are not helping each other. Here are some steps you can take to get your content marketing, SEO and PPC working together, which will result in a bigger impact.
Focus on the SEO Long Game and Quality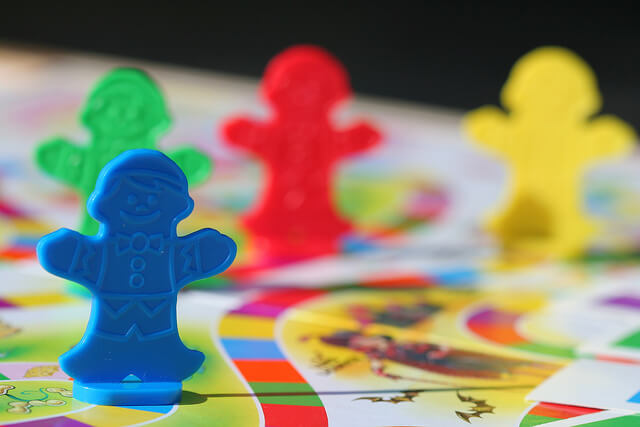 For websites practicing ethical SEO, this year's Google changes caused barely a ripple of concern. The bottom line is simple: if your site is quality and has kept pace with the changes and refinements made by Google over the last decade, you have nothing to worry about.
For years, Google has been working toward making search results more responsive to what people are looking for (even given the inconsistent way they tend to conduct searches). It's actually a boon for content writers like me. The shift away from keyword focus means we're free from trying to work awkward (and often painfully obvious) keyword phrases in precise saturation for every page.
Context is easier to write when your own focus is quality and depth. I guess I should qualify that…it's easier for quality content writers. Google aims to deliver useful information because that's what consumers are looking for. Not nonsense words strung together as SERPbait. They don't really want to read that quality titanium diamond rings are made with quality titanium and diamonds in a ring shape. (yes, I saw that somewhere).
Solid, white-hat SEO tactics and content building are the long game…which means they take time! You're not going to see the immediate results your clients (if you're an agency) or your boss might expect. But it will work over time.
Rev it up with PPC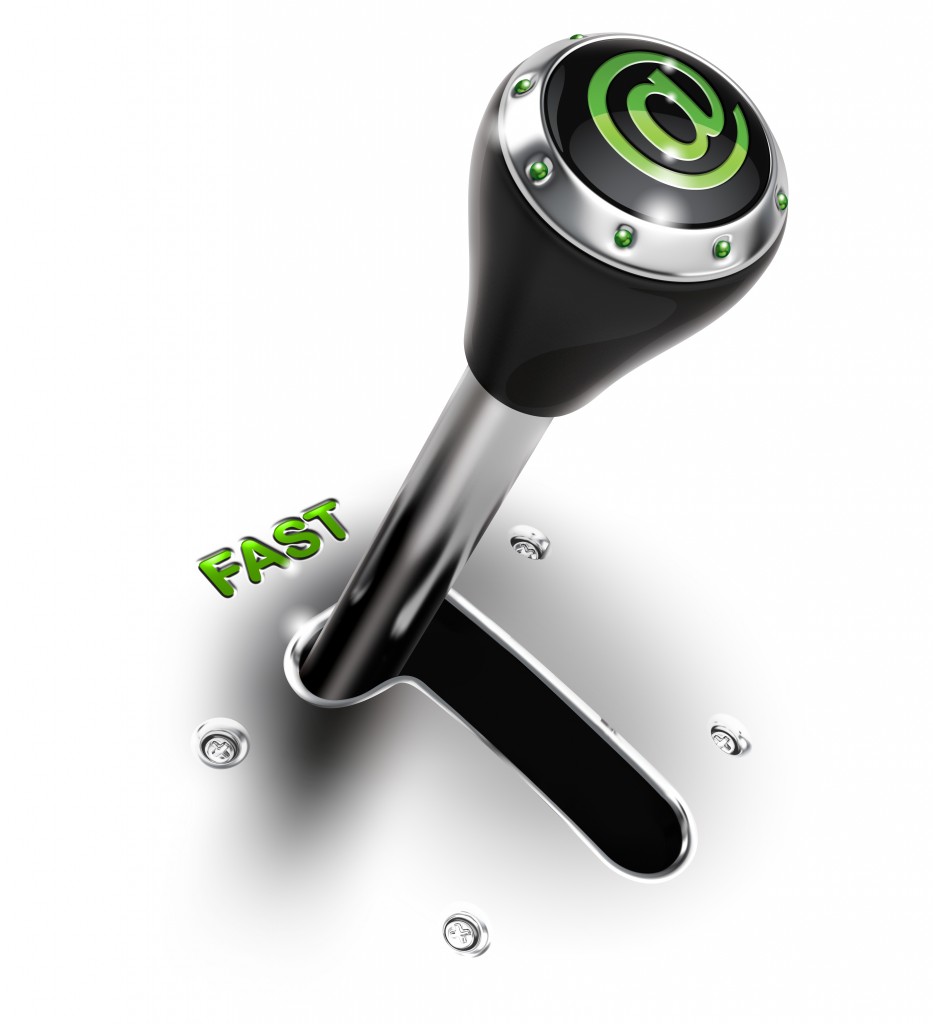 This is where PPC (Pay-Per-Click advertising) enters the game, and why you might want to consider it as part of the big picture. Leveraging strong content gets SEO and PPC working together, with the two helping each other and helping you get faster results.
Recently, Google added new features to improve shopping campaigns. The new insight, coupled with last year's page layout changes, should make PPC a little more advantageous, especially for image-driven ads. Buying SERP position may seem a bit shady to purist SEOs, but think of PPC as hare to the SEO tortoise. By integrating PPC into your long-term marketing strategy, you can reap the benefits of both. A comprehensive strategy gives you the fast traffic your customers want and the rich content, easy usability and customer service that converts visitors to customers – and brings them back.
Keywords Still Matter for Both SEO and PPC
Two words: 'Not provided' – shook the SEO world to its core.
The idea of intelligent search based on pure context is grand and all, but SERPS are still relying on keywords to some extent and likely always will. Keywords you no longer have access to. Google basically took away the ability to know what keywords were driving traffic to your site organically.
If you're feeling a bit confused, try using the Rival IQ SEO keyword rankings report to see which keywords are actually driving organic traffic to your site, as well as how you rank against your competition. In-depth SEO analysis will show you what search terms are ranking and where your competition is outperforming you. With that information, you can see what keywords work best for your site and adjust both your ad campaign and your onsite SEO accordingly.
This is also one more reason to add PPC to the mix, so you can get more intelligence about which keywords drive traffic, and, importantly, convert.
It's Still All About the Content – Good Content!
This is where we talk about content. What do your customers see when they click on your ad? Does the link go directly to the offer you want them to see, or do they have to click around to find what they are looking for? Is your landing page persuasive?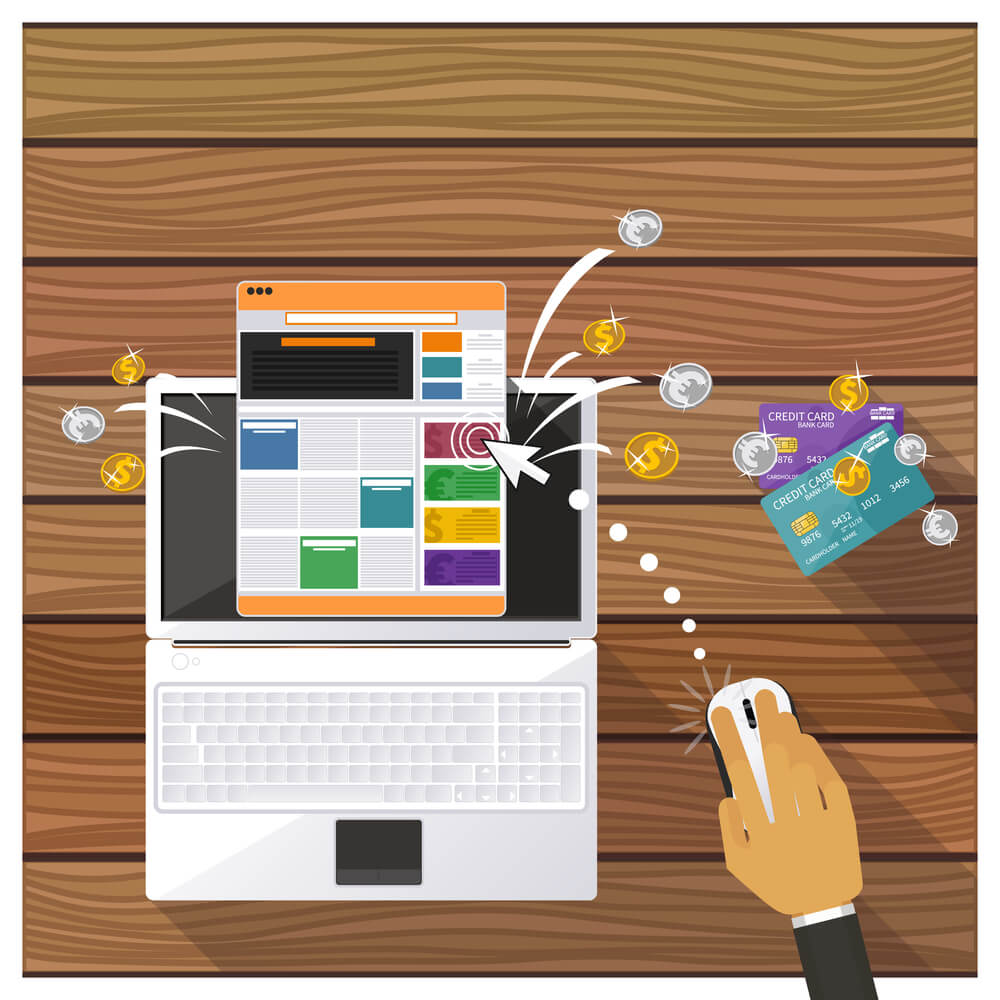 Landing pages are often poorly conceived with minimal information and a heavy-handed sales pitch –  not the best use of prime real estate. Not everyone who clicks an ad is ripe for the plucking, and without compelling copy, many of them will bounce.
In other words, your content should support your marketing efforts and vice versa. Give them what they came for and much more. A landing page with plenty of persuasive, information-laden copy, and perhaps a lateral focus to something related that a potential customer might find attractive, adds reason for visitors to stay on your site and click around. For example, if your ad is for a specific product, the landing page for that product should feature it front and center, with a row of other products in smaller boxes under it.
Give Them What They Came For . . . Always!
Recently, I saw an ad for a huge, rainbow umbrella. I loved it. I wanted it. Credit card in hand, I clicked the ad. I landed on the store's home page…nary an umbrella in sight.  Undeterred, I searched the categories. I guessed that umbrellas would be accessories. Nope. But a site search turned up an umbrella page, but still no sign of the rainbow umbrella that brought me to the site. It didn't exist, and it's not the first time this particular store has drawn me in with the old bait-and-switch.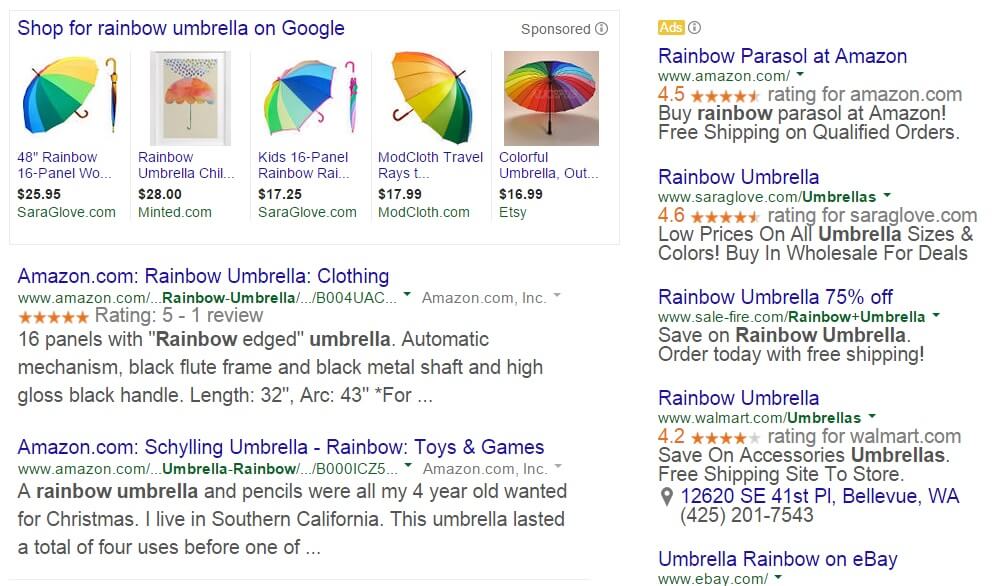 End result, I found a similar umbrella on another site. A bad ad practice cost the store the price of my click and earned them somewhat misleading data, since I stayed and clicked around, but was never going to purchase. They also lost a $160 sale. In the end, I bought one for myself and one as a gift – on a competitor's site.
Here's how they could have earned my business:
Take me to the right product page first:  The page could have gone directly to the umbrella page, with a message that the product is sold out. I can forgive a sold-out product.
Give me alternatives: Show me some attractive alternatives. The store carried some adorable cartoon umbrellas in the same size, and some stodgy solid color umbrellas with a practical, interesting design – no pointy spikes to poke you when you least expect it. With a good sales pitch, I might have gone either way.
Don't make me work so hard:  But I was already annoyed by having to search the site, and doubly annoyed when there was no product and no explanation. I refused to consider their other products as a result, and I probably won't click on another ad from this eCommerce site.
Integrated Marketing with an Emphasis on Quality
Integrating each segment of your marketing strategy strengthens your brand and makes your business stand out from the crowd. To accomplish an integrated strategy, you can try to DIY (good luck with that), hire an expensive all-in-one agency or find small agencies that focus on a single facet for a smaller price tag.
As long as you have creative input, you can ensure cohesion across your web site, social media and search platforms. What you can take away from the aftermath of all the changes to Google search is simple. For content, PPC or any other aspect of marketing: quality rules.