A day in the life of a social media strategist can be hectic.
With every passing day, social media is becoming more and more critical to modern digital marketing. Across all industries, social media is filling marketing gaps that range from communication channels for professional sports teams to amplifying branding and messaging for craft breweries.
There has been a clear and positive trend amid organizations across these industries to view social media as strategic. Specifically, I am seeing an increase in titles such as social media strategist, social media coordinator, and digital marketing strategist in the job market.
An increase in businesses taking social media seriously (finally) is good for multiple reasons:
Social media should be a strategic part of your integrated marketing mix and have a direct, and measurable positive impact on your business and revenue.
Social media has become increasingly sophisticated. While an inexperienced person (aka intern) might know how to use Twitter, Facebook, or Instagram, he or she most likely does not understand the nuance of branding, voice, customer experience, crisis communications, and other areas that must align with social media if you do it effectively. Having interns help is awesome, but social media has evolved past a "we'll do this to be cool if we have time" to a must-do for effective branding.
Data overload is real, and your social media marketer has critical thinking skills and data literacy to decipher 'vanity metrics' from metrics that inform decision-making and impact the bottom line of your business.
Managing social media is more than cute puppy posts. What your business posts on social should be tied directly to your content strategy. Your content should be tied to your specific audience needs. An effective social strategist views social media as a channel for content distribution, building a community of brand enthusiasts, and increasing the overall customer experience.
With this complex, strategic role, I thought it would be helpful and fun to outline a typical day these professionals go through. Plus, show off some tools that help them do this job faster, smarter, and more aligned with the business.
The Average Social Media Strategist's Daily Workflow
Step 1: Get up to speed on what's happened overnight
As with so many marketing and competitive intelligence roles, social media strategists start the day making sure they didn't miss anything and learn what's trending in the news and on social media.
You want to find topics you can plug into that are relevant to your business, both good and bad. You need to make sure there aren't potential social bombs ready to explode, like negative customer comments or an influencer mention that isn't flattering. Or, perhaps the negative news is about a competitor, which in that case, you want to be the source of competitive intelligence.
Time it takes: Approximately one hour
Tools that'll help
Google News Search:  Search key terms or companies and review top stories. Sort by relevance or date to find the news you need. If you have a list of companies or keywords that you know you want daily stories about, set them up as Google alerts so these feeds come straight into your email inbox every day.
Tweetdeck or HootSuite:  These tools give you the ability to set up real-time streams or feeds from multiple social media channels using keywords or search terms. You can do this natively in the social networks themselves, but these tools make it so much easier and faster.
Rival IQ Twitter Mentions Report:  See which influencers have been talking about you and your competition on Twitter. Also, track potentially negative mentions that could blow up during the day.
Step 2: Respond to social interactions
As part of the move from social media coordinator to become a strategist comes the goal of increasing engagement and building community. Social media is no longer a one-way communication channel to a faceless universe. It's about finding ways to bring value to your audience, help your customers and prospects solve problems, and engage in conversations that are both interesting to them and relevant to your business.
Social media experts spend a lot of time conversing on various channels. They know how to do so in a personal way while still being true to their organizational brand, values, and voice.
This can be as simple as thanking someone for following you, sharing or retweeting a post that really resonates with your audience, and favoriting or liking a post that mentions you or a topic meaningful to your business. You could do something more intricate like working with your customer success team to respond to a complaint or negative mention in a constructive way.
Time:  Depends on your number of interactions – need to do this also throughout the day as you get engagement or to drive more engagement
Tools that'll help
HootSuite: These tools allow you to view conversations or social streams based on key terms, as well as assign conversations to teams and respond directly within their consolidated dashboard.
Tweetdeck: Just for Twitter, this tool allows real-time tracking, organizing, and engagement.
Step 3: Schedule your new posts for the day
Even if you manage to schedule more than one day at a time, it's a best practice to plug in a few timely posts too so you don't look completely out of the loop. Once you've done your analysis and had your first cup of coffee, you start scheduling your posts across the social media networks you're focused on.
I'm assuming you are using a tool to help you post. If you're not, stop everything and immediately go sign-up for one of the many free or affordable tools. Do not, I repeat, do not keep doing this manually!
By using the right tool, you can take one blog post or important link and schedule it out over several days, months, and even a year-all in just a few minutes. Visibility into your entire day or week of social posts allows you to quickly analyze whether you're posting enough native vs. curated content if you have a good media mix in your queue, and make last-minute adjustments to your posts.
Ask yourself these questions as you build out your content:
Are you using hashtags correctly?
Are you using as many images in your posts as you can?
Are you mixing up images, videos, links, GIFs, and other media types?
Are you drawing on best practices to encourage engagement?
Are you testing out new things? (and of course, accurately measuring those experiments)
Time: About an hour in the morning and perhaps more time in the afternoon
Tools to help you out
Rival IQ's Social Post reports: You can see which of your posts have received the most engagement across six social networks, and then if you're a Buffer or HootSuite user, you can re-publish those posts directly from Rival IQ.
Hootsuite, Buffer, Powerpost, or Hubspot:  There are many other social publishing tools out there, but these are some favorites. All of these tools allow you to create your own schedules or follow set schedules.
Any one of our recommended Social Media Management tools listed in this review: They're organized by our rating, pros and cons, and your team size and budget to help you save time picking your platform.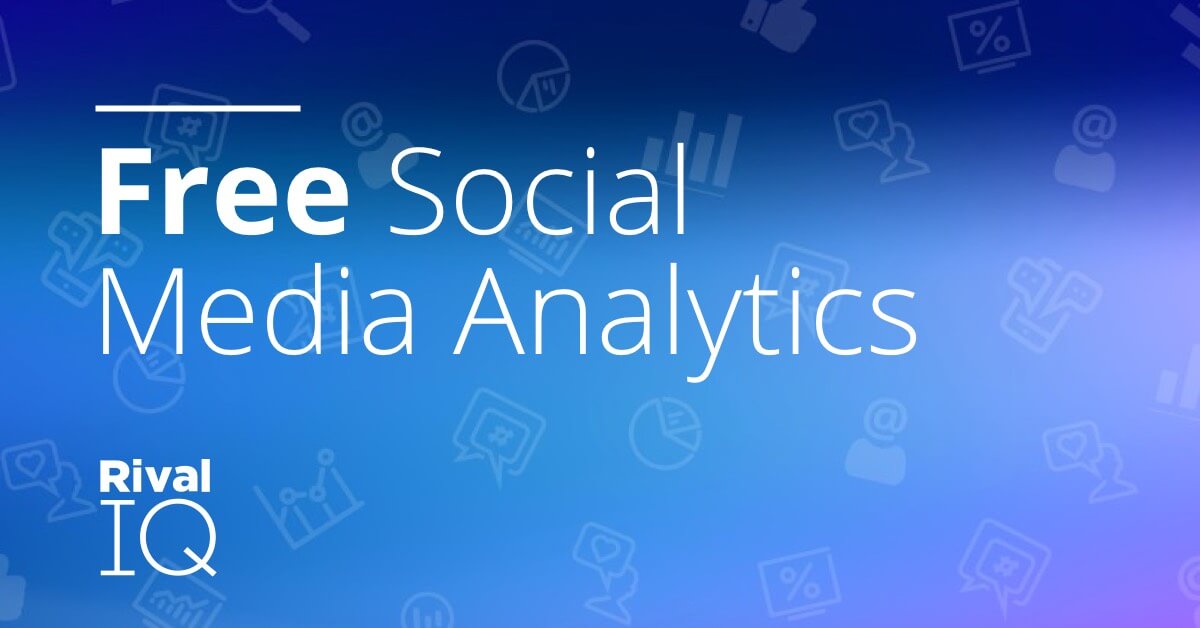 Step 4:  Build Your Audience
Building your audience is both your first step when establishing a new social media presence, as well as an ongoing part of your social media strategy. You could be creating and publishing great content, but without an audience, it's like cutting down a tree in a distant forest.
Follower Quantity
Determining how many followers is enough depends on your company, your market, and the social network you're using. A good place to start when determining social audience size goals is building a competitive landscape in Rival IQ. A competitive landscape will give you insight into the average audience size for each channel and the rate at which your competitors are growing their audience.
Follower Quality
The quality of your followers is also incredibly important, arguably more so. You can buy followers, but they don't have much value since they're not potential customers. Purchasing followers just creates the perception that your brand is popular, but anyone with access to historical data can see when you do this. Plus, it will mess with your engagement rates because purchased followers likely won't engage with your brand in an authentic way.
Personally, I'd rather have 500 targeted, high-quality social fans as opposed to tens of thousands of random, spammy fans who don't care about what you are doing.  So, as you build your audience, focus on quality, NOT just quantity. Otherwise, you will not get a realistic sense of engagement or business impact.

Time:  One hour per day (this is being generous, after all, everyone needs to grab lunch)
Tools to help
Twitter Followers: If Twitter is one of your top networks, then pay attention to who is following you, and if they are high quality, follow them back! This helps build community and reciprocation will keep those people from unfollowing you in the future.

Pro Tip: Visit the social pages of your competitors and companies with a similar audience as you and look at their followers – and start following everyone you see who is relevant.

Twitter Follower Campaigns: If you don't have time, or if organic fan growth is not moving fast enough for you (or your boss), then build a Twitter or Facebook ad campaigns to build your followers. Make sure and leverage the targeting filters, so you are adding relevant followers who are actually interested in what you do.
Rival IQ Twitter Mentions: Make sure you are following influencers on Twitter important to your business. One of the best ways to do this is with the Rival IQ Twitter Mentioners report, where you can find and follow the top influencers talking about you or your competition directly from the tool.
Instagram Followers: Check your most recent followers, see who you think would be a valuable relationship to further nurture and follow back.
Facebook Boosting: If a recent post gained a lot of traction, boost it to get further reach and obtain more followers. On Facebook, you can also set targets, so do so!
LinkedIn Followers: LinkedIn has added many new resources and best practices to help you promote your company page, gain followers as well as get leads straight from LinkedIn.
BONUS: Of course, the best way to add high-quality followers is to engage with relevant people and companies on every social network you have a presence.  So be sure to RT, favorite, like, and comment.
Step 5:  Track trends and social conversations
As previously mentioned, an ongoing priority for social media strategists is monitoring trending topics on social that are relevant to you and your business. Doing this manually could take 12 hours a day, so it's imperative that you use the best tools out there to make this a breeze.
Tracking trends isn't just a one-off mental note of what others are doing, as you see what the competition is up to it's important to make note of engagement and return so you can take what you can and inform your own strategy. It's vital to have your tone, goals, and creative ironed out before diving in to post something off-hand. Keep a running document, have regular meetings with your team, and get your measurable goals written down.
Time:  One hour to five hours
Tools to help
Rival IQ: You can use Rival IQ to see what your competitors and key influencers are discussing. It helps you keep track of what's trending in your specific industry as well as hop into the conversation. You can step up your hashtag game with Rival IQ too! See which hashtags are currently trending and identify which hashtags are dominating your specific social space.
Google Trends and Reddit: Identify which key terms and topics are trending on Google and on the web overall. This way, you can create timely content if the trend is or can be (take "the dress" for example) relevant to your company. Talk with your SEOs and get together a strategy that reaches all parts of your digital footprint, what is your brand known for? Make sure your social channels reflect that.
Buzzsumo: Has powerful content alerts to keep you on top of new and trending content. It also allows you to set up alerts for keywords or content.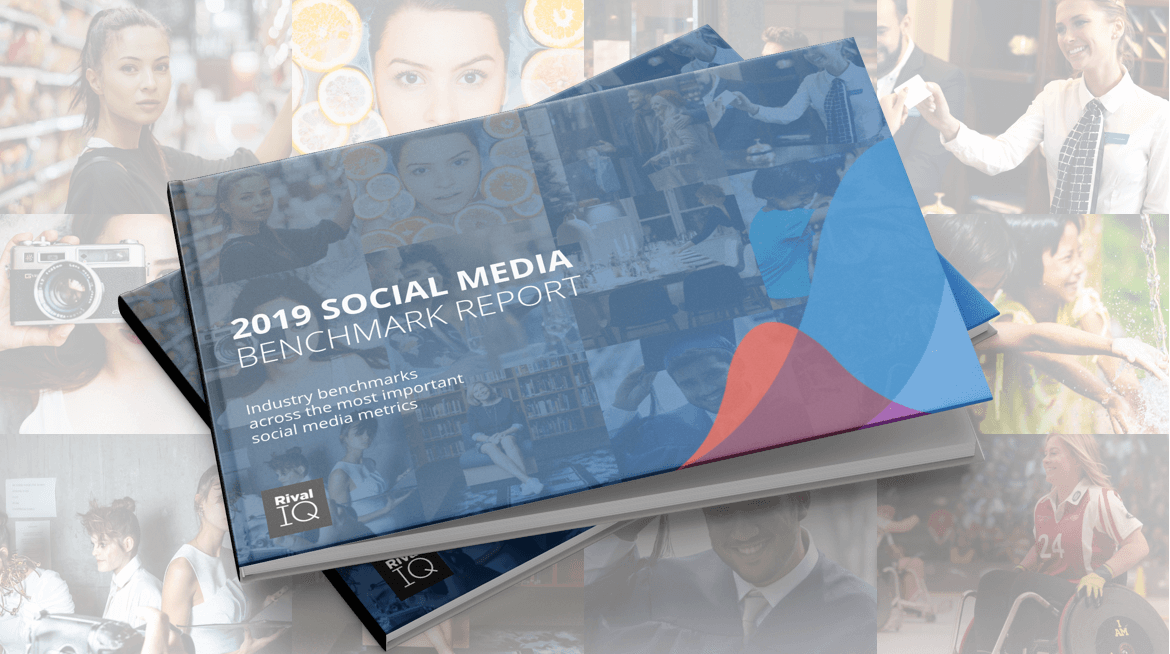 Check out the latest Social Media Industry Benchmark Report to see how you stack up.
View the report now
Step 6:  Collaborate with your teammates
I'm always amazed at the number of companies who keep social media in a silo. This is as ineffective (and dangerous) as hiring an intern to manage your social media strategy.  Social media needs to be tightly integrated with your public relations, your website, your demand generation, and other parts of your marketing team and disciplines.
So, if you are a social media manager, don't allow yourself to work in a vacuum. Reach out, collaborate and make sure you understand what is happening across marketing and your company. Chances are if you aren't, you'll find out the hard way by seeing someone else talk about it on social media.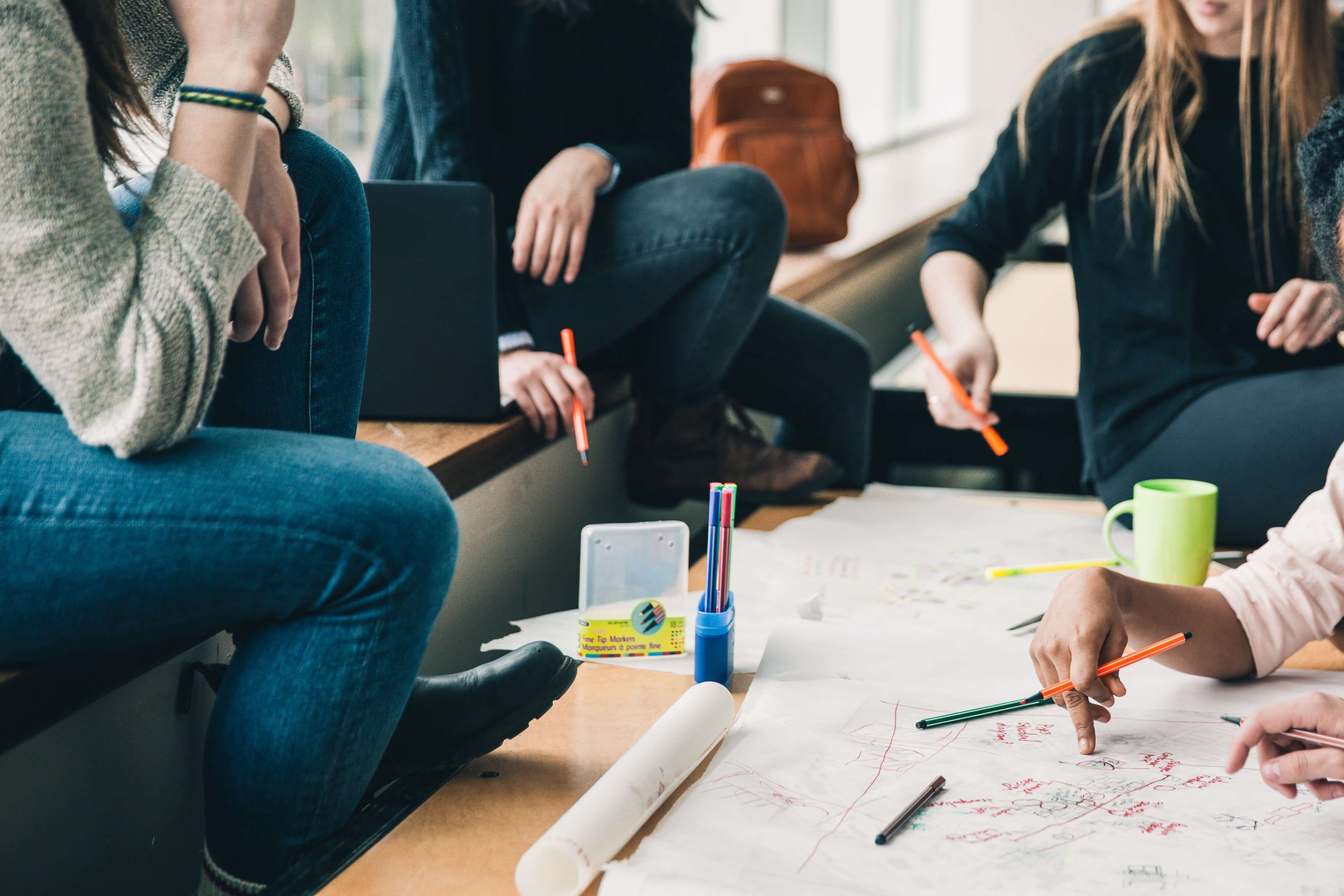 Also, make sure everyone else knows what you are doing and what you need to be successful. Do you know what product launches are coming up? Do you know the top SEO keywords your website manager is optimizing? Talk to your coworkers and cross-collaborate so you stay informed.
Also, the more you collaborate and develop cross-marketing and cross-company relationships, the more likely employees will adhere to social media guidelines and help spread your message responsibly. In addition to the tools below, I recommend sending out a daily or weekly email that highlights the top posts or content you want everyone to promote on social. Your colleagues are busy people, so help them help you by including pre-written posts and images, so everyone can just copy and paste and immediately use your content in their profiles.
Time:  Once a week, seriously, schedule it now.
Tools to help
Powerpost and Buffer: The ultimate cheap tool for SMBs. It allows you to grant access to multiple social accounts all within one platform. Team members can schedule posts which all "buffer-up" into one unified easy-to-read (and access) feed.
HootSuite: These tools allow you to create teams and assign tasks. This way you minimize the chances of forgotten social posts and helps create a clear collaborative team.
Human Contact: Yep, the most powerful tool is walking by your teammate's desk or, if you're remote, using Slack or other IM tools to chat and video call away.
Step 7:  Report on issues and successes
Just as with collaboration, if you are not reporting on your issues, successes, and metrics, then no one will know how social media is doing or if your strategy is working. Use tools that make it easy for you to report key metrics and top content.
Be the source of any brewing issues. If you are doing your job right (and doing the steps above), then you know when something is trending or going awry on social media. Let people know!
Time:  One hour per week (and each day as needed)
Tools to help
Rival IQ: Get real-time alerts for break-out posts for both you and competitors that you can immediately share – or even add your teammates to the alert feed. Exporting reports of key content and metrics to PowerPoint, PDF and other formats takes just a few minutes (or less!).
In-Tool Analytics: Social networks are continuing to improve their analytics. Twitter analytics, Facebook Insights, and other in-network tools should be monitored and shared.
Let Rival IQ simplify your social media analytics.
Republished with updates on May 28th, 2019.