Cheers, Sláinte, Salut, and Prost–it's time to raise a glass to high-proof alcohol social media marketing!
We've collected our favorite alcohol brands and campaigns for either one helluva report or one helluva reason to up our office happy hour game. This report features top wine, beer, and liquor brands on Facebook, Instagram, and Twitter. We also included tons of actionable examples your brand can start using immediately for higher social media engagement.
We were inspired by the many awesome alcohol brands featured in our 2019 Social Media Industry Benchmark Report, and wanted to take a closer look at what made these boozy brands so successful on social. Here's a sneak peek of the social stats you'll find in this report:
Here's the tl;dr:
Average alcohol engagement rate for Facebook: 0.14%
Average alcohol engagement rate for Instagram: 1.53%
Average alcohol engagement rate for Twitter: 0.08%
Let's pop the tops off these stats and get drinking–er, reporting.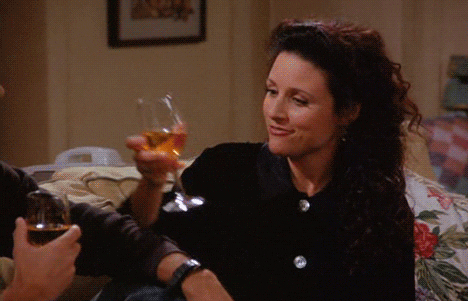 Top Alcohol Brands on Facebook
The key metrics
As we found in our 2019 Social Media Industry Benchmark Report, alcohol brands can expect to see an average engagement rate of 0.14% on Facebook. Median alcohol engagement on this channel hovered just a tad behind at a 0.13% average engagement rate, so let's toast alcohol brands that performed ahead of the pack 🍾.
The top 20% of alcohol brands saw more than 3x the average engagement on this channel at 0.36%. Boosting plays a role in every industry, but these brands didn't rise to the top with $$ alone: these top-performing boozy brands saw 0.25% engagement when you exclude boosting. The verdict? Boosting matters, but high-quality, engaging content matters more.
Top Facebook performer: The Dalmore
This mega-fan of all things whisk(e)y was stoked to see Highland Scotch whisky distillery The Dalmore's killer Facebook engagement this year thanks to strategic-high value posts that really resonated with their followers.
The Dalmore posted just 60 times last year, or about once a week, but they made the most of every post with thoughtful descriptions of their product and plenty of new releases to drive their fans wild.
All of The Dalmore's top Facebook posts featured product beauty shots, and key to their success was really focusing on the whisky: in a survey of dozens of their top posts, we hardly saw any people featured. As you can see in the comments below, fans and followers go wild for this kind of post. It's clear that The Dalmore knows what works and conserves their social energy by posting dynamite posts less often instead of running the Facebook machine 24 hours a day.
Fans of The Dalmore are also avid followers of new releases, which was a common theme we saw in many successful alcohol brands. The post below combines a new release with words from trusted Master Distiller Richard Paterson for a seriously successful post with a 7.62% engagement rate.
(Editor's note: writing this section totally makes me want to go out and buy a bottle of Scotch.)
Top Facebook performer: Garage Project
Do you get drop everything to get in line when your favorite brewery releases a new beer? Join the club of thousands of excited Kiwis putting the "zeal" in New Zealand over this local microbrewery and their pubs. Garage Project saw an average engagement rate of 0.97%, which is almost 7x the industry average of 0.14%.
The secret to their success? Like so many other alcohol brands this year, it was all about the new releases.
Garage Project's army of devoted fans regularly checks their Facebook feeds for new information on releases from their favorite brewery, which leads to awesome engagement like on the post above. (Chocolate+beer: who wouldn't like that?)
Is all engagement created equal? It depends on your algorithm. Garage Project's Facebook engagement really shines when you go beyond the likes to take a look at the comments. Fan after fan can be found tagging friends who may or may not follow this alcohol brand, which exponentially expands Garage Project's footprint from this post by telling Facebook there's tons of demand for their content. You know you're doing something right when you generate this kind of engagement without running a contest where you're encouraging your fans to tag a friend.
This brewery many releases each year and way-above-average engagement on many of their posts in this vein. They've clearly found that these varied, limited-edition releases work for their fans, and have structured both their brewing and social media strategy around this approach.
Top Facebook performer: Sierra Nevada Brewing
When the big Camp Fire wreaked havoc in California last summer, local brewery Sierra Nevada Brewing had two choices: shutter operations to focus on rebuilding or keep brewing while finding a way to bring the community together over beer. Thankfully for both the local community and beer fans around the world, Sierra Nevada Brewing chose the latter and created the Resilience IPA. Sierra Nevada used the momentum from this special brew to fundraise for firefighters and families affected by the fire, and kicked in $100,000 to get things started.
As you can see from the 25.3% engagement rate on this post about Sierra Nevada's Resilience IPA, Sierra Nevada hit the nail on the head in terms of supporting their community. Why did a simple post about beer perform so well during a crisis? Let's break down their success:
Pairing their product with action: If Sierra Nevada had slapped the Camp Fire on a bottle and started selling it, they might have been perceived as trying to make a few bucks off a national tragedy. Instead, they put a call for action and $100,000 of their own money behind their beer and excited their community with a tangible way to help.
National appeal: Sierra Nevada took a local event and helped elevate it to the national stage by sharing the recipe for their beer and asking local breweries across the country to brew their own version, with proceeds benefiting the Resilience Fund. Sierra Nevada used their status as a national brewery to excite other brewers and beer fans around the country, and as a result raised more than $15 million to support Camp Fire restoration efforts.
Post early, post often: 6 of 7 of Sierra Nevada's top Facebook posts last year were about the Resilience IPA, and they weren't shy about tying their beer to their relief efforts, which clearly resonated with fans.
"We work hard to put out high-quality photos and videos on social, but Resilience was about getting information out as quickly as possible," says Robin Gregory, Sierra Nevada's Content Manager.
"Our community was really there for it. Frequent communication was paramount in the initial days after the fire, and people were so eager to get involved and stay up to date that it didn't matter if our posts weren't perfect."
Fingers crossed that Sierra Nevada will never again be in the position to need to release a beer like this. In light of this anomalous success, savvy marketers might be asking themselves if Sierra Nevada's success is a one-off. Spoilers: nope.
Even without the Resilience IPA, Sierra Nevada knew just how to give their fans what they want on Facebook. Devoted Sierra Nevada fan Chad Hinton spent years posting requests to bring back his favorite brew, Flipside Red IPA. He posted 140 comments over two incessant years on nearly every new release post, and Sierra Nevada finally gave him what he wanted. They created a quick video profiling the depth of his desires featuring his comments printed out and taped to the kettles and boxes used to brew the beer alongside a simple caption: "Chad Hinton, this one's for you."
This video is a stellar example of what thoughtful community management and some Scotch tape can do for a brand. Instead of getting annoyed by this dogged poster, the Sierra Nevada social team thought creatively about how they could serve one of their most committed and outspoken fans through sales and social.
"We read every single comment or message that people put on social. Campaigns like this are important to remind fans, 'Hey, we see you,'" says Robin Gregory, Content Manager.
This post rocked a 1.94% engagement rate and clearly resonated with fans far beyond Chad. (We hope he bought a few cases.)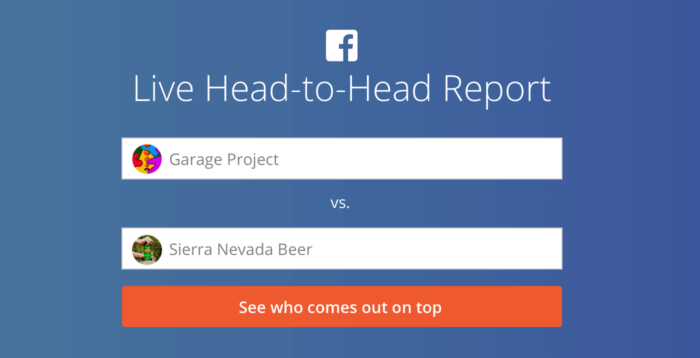 Top Alcohol Brands on Instagram
The key Instagram metrics
If you've been paying any attention at all to social media engagement, it'll come as no surprise that Instagram engagement runs circles around Facebook and Twitter for alcohol brands.
The average engagement rate for beer, wine, and liquor brands was 1.53%. Brands in the top 20th percentile for engagement saw an engagement rate of 2.85%, or about 1.8x the average. The average boozy brand posted 2-3 times a week on Instagram, and the most active 20% of brands posted 6 or more times per week.
Top Instagram performer: Blue Chair Bay Rum
Ever heard of country music superstar Kenny Chesney? If you're a Ches-nerd (we just made that up), it won't be a surprise to you to learn that he's turned from country to rum. Blue Chair Bay Rum is a rockstar performer on both shelves and social channels, with a 2.41% average engagement rate per post, or almost 2x the industry average.
Notice any pattern in their top posts? Blue Chair Bay Rum's Instagram success this year came from finding a formula that works (in this case, Kenny Chesney+water+holding a bottle of rum) and sticking with it. 4 of the top 10 Instagram posts for alcohol brands overall featured Kenny Chesney. That dominance definitely can't be said for any of the other brands featured in this report. This success doesn't come from an expensive ad agency or dynamite design–posts like the one below feature simple copy and effortless "creative" and still engaged a whopping 17.2% of followers.
If your brand doesn't have access to Kenny Chesney or pristine beaches, don't fret. Blue Chair Bay Rum's success with this particular strategy is a good reminder for brands to look for patterns about what resonates with followers and doing more of it. Analyze your posts by looking at both your content and creative to spot these patterns, and don't be afraid to experiment until you find what works.
Top Instagram performer: Trillium Brewing Company
Trillium is a Massachusetts-based brewery with some serious street cred thanks to all sorts of beer awards in just six years of operations. These brewers have some really successful Instagram strategies in the hopper, so let's break down their success.
As we can see above, Trillium is rocking engagement consistently on Instagram while posting twice as often as the average alcohol brand. More isn't always more on Instagram, but Trillium provides a great example of a brand capitalizing on momentum.
What's keeping them posting so frequently? Like many other alcohol marketing strategies in this study, Trillium is all about the seasonal, small-batch releases to keep their fans interested online and in line at the grocery store in hopes of scoring their next limited edition beer.
Trillium's new release posts really shine when they mention collaborations with other brewers or industry pros. This post about a collaboration with Miami-based J Wakefield Brewing enticed followers with the chance to snag a Vanilla Truffle Imperial Stout and scored a 6.54% engagement rate, more than 3x Trillium's average.
Interestingly, this engagement came at two different times: many comments and likes occurred when Trillium first posted about the new release, but this post went on to have another life when beer fans were looking to trade for a chance to taste it after the release sold out.
These release posts serve as a virtual swap meet for beer fanatics in search of (ISO) the release or looking to trade ("FT" means "for trade") for a taste. Trillium has found a way to encourage fans to spend a lot of time on their Instagram posts, which results in consistently high engagement on their posts. What more could you ask for (besides a bottle of Vanilla Truffle Imperial Stout, of course)?
This high frequency/high engagement posting strategy is the dream of every brand, alcohol or otherwise. Trillium delivers high value to followers in their Instagram posts by positioning social media as the place to get your hands on their most special releases. Their posts also represent an active online community for beer lovers to talk and swap beer to help create high posting engagement over time. All this social success comes during a year that could've been really negative for Trillium after they faced criticism around their labor practices.
Top Instagram performer: Fernet-Branca
Fernet-Branca is an Italian liqueur with a flavor profile that's not for the faint of heart. Not everyone is a fan of this bitter amaro (including our own resident bartender/Digital Marketing Manager Christina 😛), but as you'll see throughout their social media success, Fernet-Branca fans are die-hards.
Fernet-Branca posted 148 times on Instagram last year and scored killer average engagement of 2.44%, far above the alcohol industry's Instagram average of 1.53%. Much like their famous secret recipe of 27 ingredients, Fernet-Branca's success came from a variety of strategies and styles instead of a few breakout posts.
Many brands use #TBT to remind fans of simpler times or just for an excuse to post on Thursdays, but Fernet-Branca has really mastered the art of throwing it back. The posts above feature shots that are more than 100 years old, and Fernet-Branca fans flipped for them. The top post above was Fernet-Branca's highest performing post all year, scoring an 8.69% engagement rate, which is more than 7x the alcohol industry average. Cheers 🥂! The brand posted about #TBT 22 times last year, or almost every other week, and enjoyed consistently high engagement on these posts.
Another important ingredient in Fernet-Branca's social success is so seemingly obvious we can hardly believe we don't see it more often. The hot tip? Ask your followers to engage with your posts.
Posts like the adorable pup-themed one above ask followers to go beyond the double-tap to tag other handles. Fernet-Branca posted nine times last year with explicit instructions to tag a friend, fellow alcohol handle, and even your mother-in-law and enjoyed 3.81% average engagement rate on these posts. This strategy is dead simple but not as common as you'd think, and can easily translate to brands of all shapes and sizes.
We can't let the #FernetFace phenomenon pass by without a little mention. Asking fans to post their reactions to Fernet-Branca's bitterness is a great UGC generator for the brand, and leads to high-engagement posts to boot. Here are our #FernetFaces:
Fernet-Branca relies on consistent, year-round performance rather than viral posts to keep ahead of their competition. Try a few of these tried-and-true Instagram strategies for your brand and see how they fare with your followers.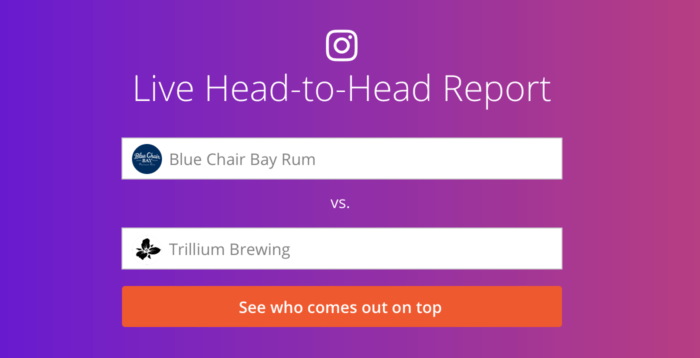 Top Alcohol Brands on Twitter
The key Twitter metrics
When you compare the average Twitter engagement rate of 0.08% against Facebook (0.14%) and Instagram (1.53%) for alcohol brands, your first thought might be to take a shot or crack a beer. We'll wait.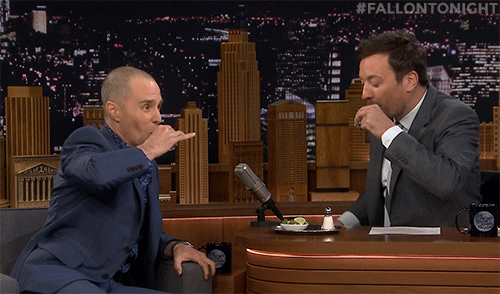 Now that you're feeling a little better thanks to the warm glow of booze, let us reassure you that it's not all bad. Twitter is a great playground for wine, beer, and liquor brands thanks to constant experimentation, great GIFs, sill dad jokes, and more. In fact, the top 20% of alcohol brands on Twitter saw 0.20% average engagement rate, which is more than 2.5x the average.
In general, we found that lots of the top-performing alcohol brands on Twitter had smaller audiences. These tiny audiences are why Twitter is such a great place to try out new strategies before rolling them out to your brand's larger fanbases. Twitter is also great for connecting directly with followers, which is easier to do with a smaller follower count. Many top alcohol brands on Twitter took the job of connecting with fans seriously on this channel, and had great engagement to show for their efforts.
It's worth noting that the two brands we're featuring below have two very different approaches to Twitter but are both seeing tons of success. In Twitter in particular, where followers expect to see more frequent posting than on Facebook or Instagram, there's a lot of room for experimentation until you find what really resonates for your brand.
Top Twitter performer: Buffalo Trace Distillery
Buffalo Trace is a Kentucky-based distillery that's been making bourbon since the 1700s and Dad jokes on Twitter since the early 2000s. They were a favorite of ours on this channel thanks to strong posting frequency, and because 2/3rds of the marketing team makes Dad jokes nonstop.
The average brand in our study posted 219 times on Twitter in 2018, or about once every other day. Buffalo Trace had one of the highest posting frequencies in our study with 651 posts, or twice per day. While their engagement rate wasn't enough to beat out everyone in the landscape, they were still well above the landscape average engagement rate of 0.06%.
As we saw above with Trillium's high posting frequency success, posting often isn't something to be afraid of if you're keeping up your engagement. Buffalo Trace has clearly found posting strategies that are both engaging and easily iterated upon, which helps them stay top of mind with customers by posting more often than their competitors. As you can see in the top 10 Twitter brands above, leading bourbon competitor Knob Creek posted just 25 times on Twitter last year. Buffalo Trace is drinking them under the table with their 651 tweets.
And now, the moment you've all been waiting for: a celebration of Buffalo Trace's Dad jokes. Resident dad Seth Bridges identified 31 Dad jokes in Buffalo Trace's top 100 most engaging tweets, suggesting Buffalo Trace has figured out what the people want and are very prepared to give it to them.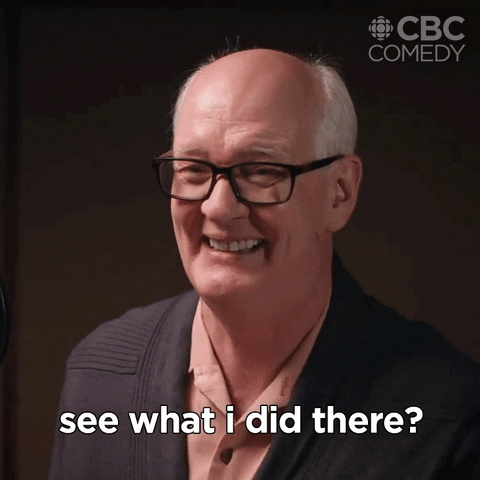 We used our new feature Post Tagging to collect all 31 Dad jokes and compare them against Buffalo Trace's average tweet engagement. These goofy jokes saw 0.37% engagement compared to Buffalo Trace's average of 0.19%–nearly 2x! With this high performance, it makes great sense that Buffalo Trace devoted so much Twitter real estate to these silly memes and photos last year.
Buffalo Trace also tweeted often in this green style–25 of their top 100 tweets looked like this. These green jokes also really resonated with followers with a 0.38% engagement rate.
This bourbon brand's reliance on tweets in the same style are a good reminder for alcohol brands to find what works and stick to it. You don't have to constantly reinvent yourself to be successful on social.
(I made it through that entire section with only one Dad joke. Surely I deserve a stiff glass of Buffalo Trace? 🥃)
Top Twitter performer: Austin Beerworks
Texas brewery Austin Beerworks caught our eye for being really genuine on Twitter–and of course, seeing awesome engagement as a result.
This craft brewery based in Austin tweeted just 165 times last year (about once every three days), and had a stellar average engagement rate of 0.38%. In contrast to Buffalo Trace's Twitter success above as a result of one or two successful tactics, Austin Beerworks' success on this channel came from a wide variety of strategies and styles.
This call and response between Austin Beerworks and Karbach Brewing Co. (which was acquired by mega-beer operation Anheuser-Busch) is a great example of the Austin brewery's commitment to authenticity, even if it means taking a risk with fans. It would be easy for a fellow brewery to decide not to take on the decision by Austin City Limits to feature a mainstream brewery in their craft brewer sponsorship slot. Austin Beerworks trusted their followers to be as rabid about craft brewing as they are, and the gamble paid off with a 3.68% engagement rate on the tweet, which is 46x the industry average on Twitter.
The City of Austin responded to catastrophic flooding due to rain last fall by asking Austin residents and businesses to conserve water as much as possible. Austin Beerworks showed a lot of transparency around their decision to pause their brewing while the water advisory was in effect in the above tweet. Instead of angering supporters looking to drown their water shortage worries in beer, the tweet galvanized the community of both fans and fellow brewers to the tune of a 2.60% engagement rate.
As you can see in these comments, followers bent over backwards to show their support of Austin Beerworks' decision to stop brewing. We especially like the last tweet above, which shows that this follower understands that Austin Beerworks' bottom line is affected by doing the right thing. This tweet was Austin Beerworks' fifth-highest performing tweet last year, proving once again that honesty and transparency really do win the day.
Speaking of transparency, Austin Beerworks shared the secret recipe for alcohol marketing success with their Twitter followers.
We 💜 Austin Beerworks because they're all about the transparency, which really resonates with their customers. It doesn't take a costly agency or a major creative investment to connect directly with your fans, and Twitter's 1:1 conversational tone is an especially great spot to try this strategy out.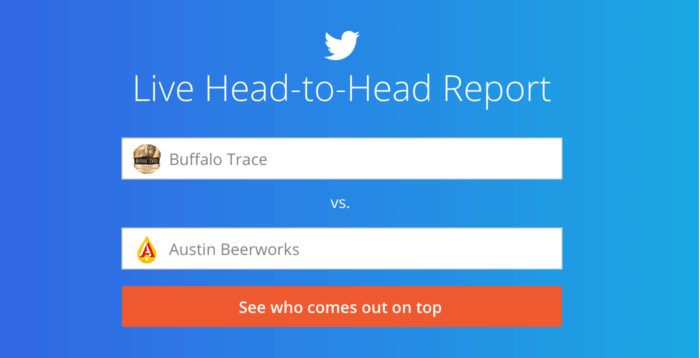 Best Practices from Our Favorite Alcohol Marketing Campaigns
Do all these successful brands have you ready to knock back a Red Bull and vodka to power an epic social session? We hear you. Here are a few of our favorite alcohol marketing strategies we saw from top performers this year for some extra inspo.
New is good: Many of the alcohol brands that topped our lists found serious success in announcing their newest brews and booze. If you have new stuff coming out regularly, don't be afraid to make your social media channels a soapbox and swap meet for your followers to connect over your product.
Track strategies and spot patterns: Whether you're going to use Rival IQ's Post Tagging or another way to categorize your posts, finding the style and content that works well for your followers is critical to any brand's success. Many of our top brands like Buffalo Trace and Blue Chair Bay Rum have a strategy that informs the majority of their posts and leads to awesome engagement.
Don't be afraid to experiment: With the average alcohol brand posting about 10 times per week, not every post needs to be precious and perfect. Don't be afraid to try new alcohol marketing strategies or shake up your style–and don't forget to track your results so you can improve your posts over time.
Be reactive: Brands like Austin Beerworks found a ton of success in being transparent and present in their posting. They didn't need an ad agency to design the look and feel of their social media posts: instead, they spoke from the heart, and followers really tapped into it 🍺.
Keep your followers in-channel: Why do photos and videos tend to perform better than links? Social channels always reward brands for encouraging fans to stay in their apps. This strategy is especially successful for alcohol brands, who often put up a birthdate gate on their websites to keep underage drinkers out. Many of the most successful brands' best posts encouraged DMs, likes, or shares rather than asking followers to take a few extra steps to head to their websites.
Methodology
We surveyed 150 wine, beer, and liquor brands between January 1, 2018 and December 31, 2018 on Facebook, Instagram, and Twitter. We included all alcohol brands featured in our 2019 Social Media Industry Benchmark Report.
We define engagement as measurable interaction on social media posts, including likes, comments, favorites, retweets, shares, and reactions. Engagement rate is defined as the total engagement divided by audience size.
How Is My Alcohol Brand Performing on Social Media?
We have two free and easy ways for you to compare your alcohol brand's performance to the top wine, beer, and liquor brands featured in this study.
Browse our Live Social Media Benchmarks for real-time reporting on what top alcohol brands are up to on social. Review top posts, key stats, high-performing hashtags and more for wine, beer, and liquor brands. You can even add these benchmarks directly into your Rival IQ account for always-on monitoring of these top brands.
Run a free Head-to-Head Report on Facebook, Instagram, or Twitter to see how you stack up against your top competitor. Input your handles and we'll email you an easy-to-read, customized report with lots of actionable insights you can use to stay ahead of your competition.
Why Benchmarking Matters to Alcohol Brands
Benchmarking a critical tool in any marketer's toolbox for gaining a true understanding of your brand's performance on social.
As algorithms change and follower counts ebb and flow, benchmarking marks an objective line in the sand for how you're doing on social. Benchmarking means figuring out what's average and expected for brands in your industry and measuring your success against that, instead of just relying on your own performance over time.
Why can't you gauge success on likes alone? Because audience size is hugely important: 500 likes denotes epic engagement to an alcohol brand with 1,000 followers, but is a drop in the bucket to a brand with 500,000 followers. By focusing on engagement rate instead of engagement totals, we can take audience size into account to see who's really reaching the highest percentage of their fans and followers with their social posts.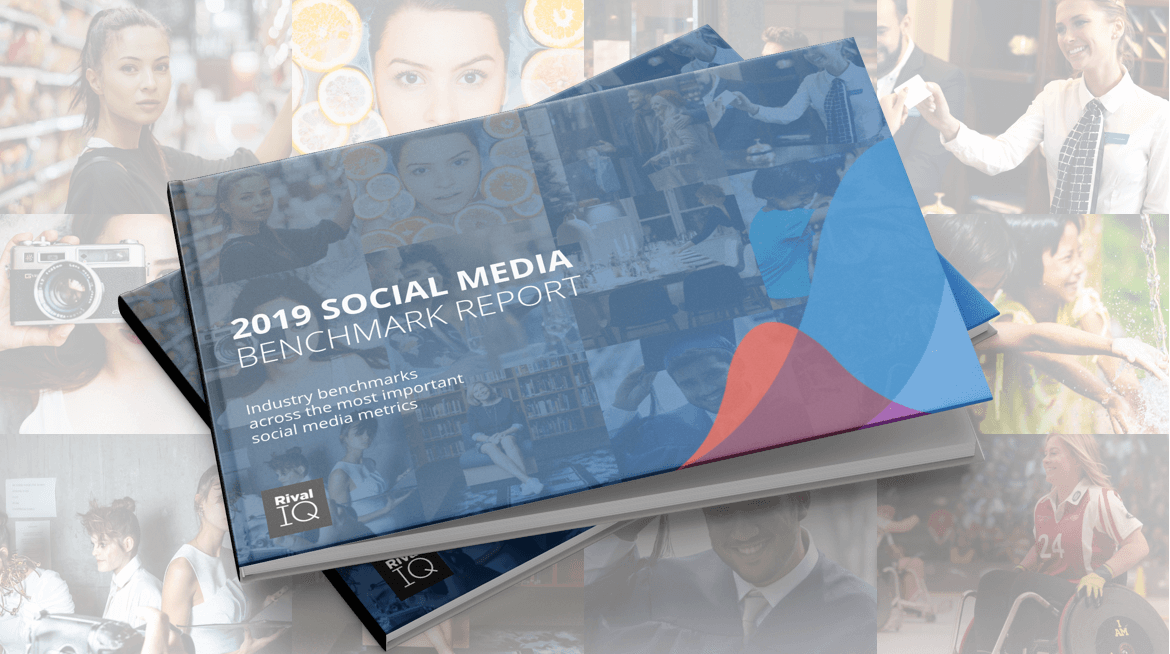 Closing Time
We hope this study has made you want to raise a glass to top-performing alcohol brands as much as we have.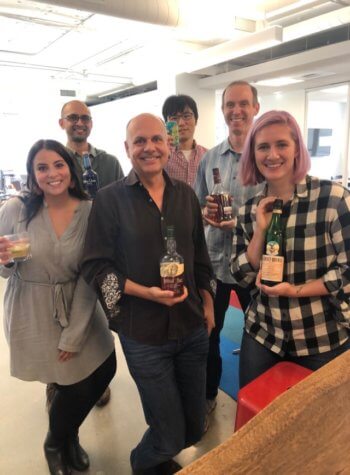 Now, where were we? We might've had a few too many glasses of Dalmore Scotch, but rest assured that we did all the math in this study before we started throwing the booze back. Cheers! 🥂