Looking for new and effective ways to get your audience more engaged on Twitter?
The past few years on Twitter have been anything but the norm. The platform has weathered several public controversies, a rebrand (hey X), and competition from Meta's new Twitter-esque Threads app. Through the changes, Twitter has managed to maintain roughly 556 million monthly active users— a sign that it is still a very worthwhile place for brands to market themselves.
To learn more about all those active Twitter users and their relationships with brands, we analyzed hundreds of brands in over a dozen industries for our 2023 Social Media Industry Benchmark Report earlier this year. We found that brands posted least frequently to Twitter, a little under 4x a week, and came out with the lowest engagement rates of any social media channel at 0.035%. Given these stats, it's not a bad idea for brands to reflect on their content strategies to better connect with their target audience.
Luckily, we've got some suggestions (backed by data, of course).
Understanding Twitter engagement
When we talk about engagement at Rival IQ, we're referring to the measurable interactions on a post, such as likes, retweets, replies, and bookmarks. Add all these interactions up to get the total number of engagements. If you divide that figure by the total number of followers, you get the engagement rate. Here's the formula:
Twitter engagement rate = [Likes + retweets + replies] / [total number of followers]
When looking to understand how well your content is working, it's better to focus on your engagement rate rather than total engagement. Think about how much more significant one thousand likes and retweets are to a brand with 3,000 followers than one with 300,000. The higher your engagement rate, the better you connect with your audience.
Why does Twitter engagement matter?
Obviously, we want our brands to receive more attention than not. But what specifically does engagement do for your brand on Twitter? Here are a few benefits:
Social proof: What others think about a brand can heavily influence a person's opinion of them. Think about whether you're more inclined to visit a restaurant with zero reviews or one hundred. The same goes for social media. Likes and retweets are another kind of approval stamp.
Brand awareness: Every interaction is a free promotion, and the more likes and retweets you have, the more eyeballs you'll get on your brand. Engagements can also help you gauge how well your message resonates with your audience.
Website traffic: Pulling an impressive engagement rate on social media platforms is one thing, but using it to build momentum and direct followers to your website or a new launch is even better.
Last year, Sports Teams and Higher Education brands were the frontrunners on Twitter, with engagement rates at .078% and .058%, respectively. We'll take a closer look at some strategies they used to grab those top two spots along with other leading brands. Let's get into how to increase engagement on Twitter.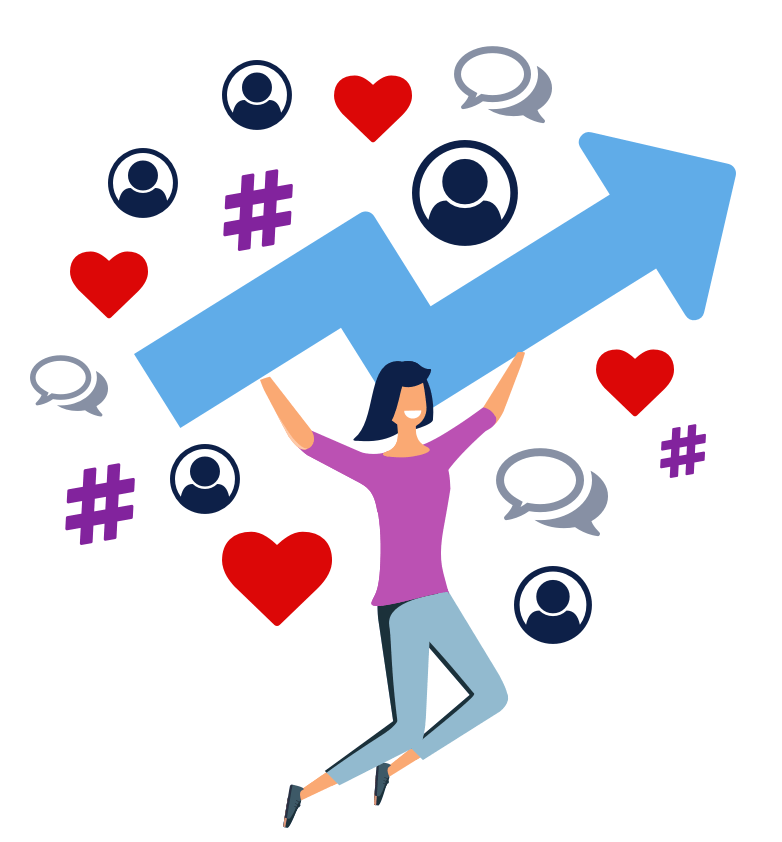 How to increase engagement on Twitter
1. Use hashtags
It feels as if hashtags have been around since the dawn of Twitter itself. In 2023, they're still one of the best ways to get your content in front of a wider audience, opening yourself up to more engagements and connections. The key is knowing how to find the right ones.
One way to find hashtags organically is to head over to the Explore tab on Twitter. If there's a trending topic relevant to your brand, jump in on the conversation. Another option is to browse your competitor's content to get an idea of the hashtags they use on their more popular posts.
Or, consider using a hashtag analytics tool like Rival IQ that instantly sorts through the data to show you the tags and terms most likely to boost your engagement numbers.
Let's look at an example with D2 colleges and universities.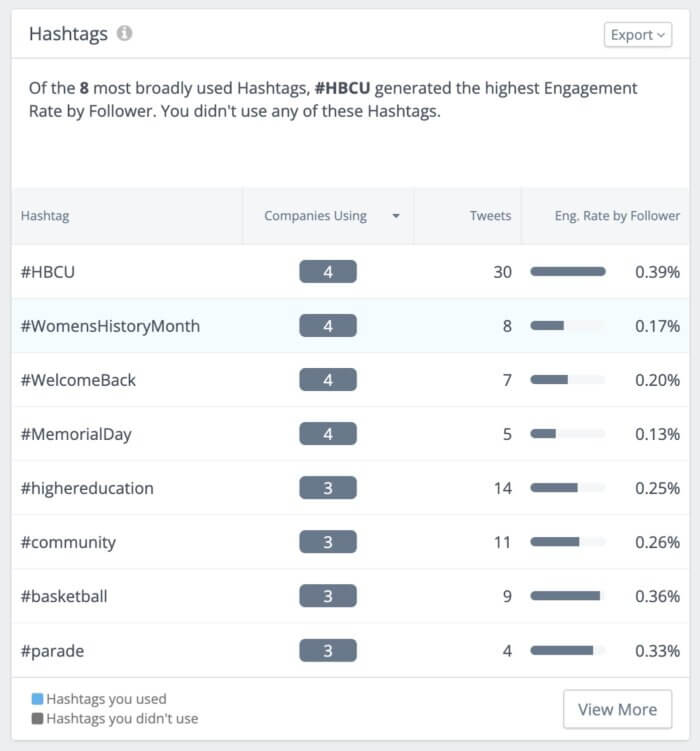 In this case, schools looking to leverage hashtags for engagement might consider kicking off new semesters with #WelcomeBack or celebrating #WomensHistoryMonth. Not only were these tags used by multiple schools in this landscape, but they managed to pull off engagement rates several times higher than the all-industry average.
Another great way to use hashtags is to build brand awareness and shape brand image with signature taglines. You might be familiar with campaigns like #MyCalvins by Calvin Klein, encouraging supporters to share user-generated content (UGC).
Going back to our D2 colleges example, schools have long used branded hashtags like Virginia State University's #GreaterHappensHere to represent their brands and spread school spirit. These tags paid off in the engagement department, too. Plus, branded hashtags can be a great introduction for new audiences who can simply click a tag and be brought directly into your community.

2. Use competitive benchmarking
With competitive benchmarking, we use key metrics, such as posting frequency, audience demographics, follower growth, and engagement, to compare our performance to competitors and the industry at large. It's kind of like using a compass to gauge whether or not you're on the right track. If you notice any major discrepancies in the metrics, perhaps your competitors have significantly higher engagement rates or larger followings, it's a good idea to reflect on why that is.
Looking at sparkling water brands, we can see that while LaCroix Water is the most frequent tweeter of the group, they have the lowest engagement rate by follower, 6x below the landscape average. This might suggest that, despite appearing more regularly in their followers' feeds than other brands, their message isn't resonating as well as it could. From here, they could look at what their competitors are doing differently to win those engagements and lean into the type of content they've had success with in the past.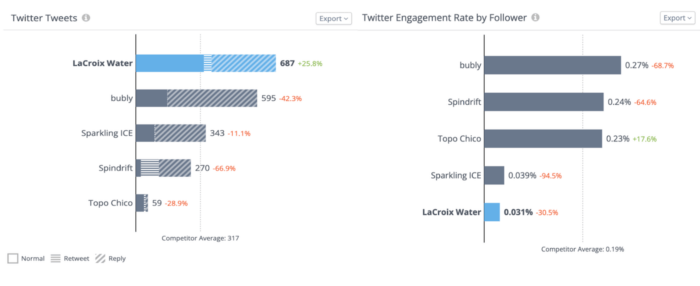 3. Host giveaways
Contests and giveaways are often a surefire ticket to higher engagement because who doesn't love free stuff? Typically, brands tell readers to give them a follow, like and retweet the post, maybe tag their friend, and in return, they're entered to win a prize. You can get as creative as you'd like with your contest rules or keep things short and sweet, like ColourPop.
Last year, the cosmetics company was one of the top beauty brands on Twitter, known for hosting giveaways for their themed product lines. Keeping their captions brief and including photos of prizes to excite followers, they were very effective in spreading their brand across the Twitter-verse.
You might also consider teaming up with other brands to sweeten the prize deal and dip into their following pool. Or, combine two of our favorite strategies by thinking up a unique hashtag.
4. Share photos and videos
One theme we saw among the top brands on Twitter was visual content. Sports Teams had the highest average engagement rate of all industries and brought in the most likes and retweets when they included photos and video content.
Why do photos work on an app that doesn't have an especially big visual lean? Likely because they're effective at grabbing readers' attention as they scroll. Try incorporating more photos, videos, and graphics to help your posts stand out and snag more likes and retweets.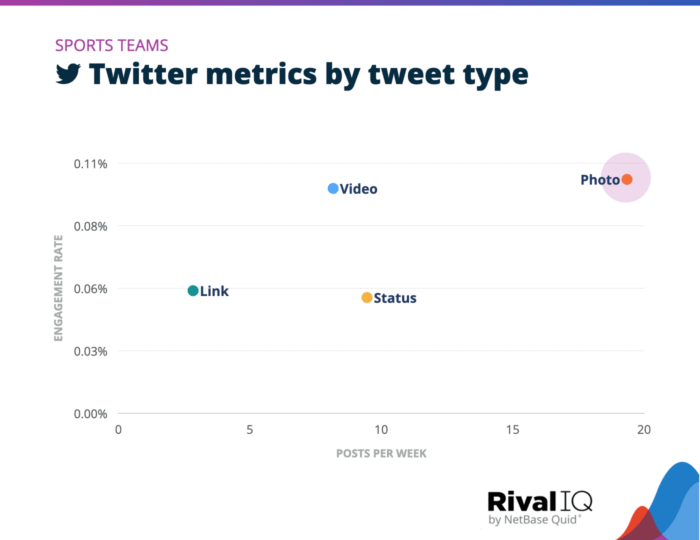 5. Post with purpose
Media brands tweeted 17x more than other industries last year yet earned the lowest engagement rate. It makes sense that these brands would post more frequently to keep up with fast-paced news,  but it shows that more tweets won't necessarily result in more engagements. You're better off focusing on content that adds value, not noise. Let's break down what that looks like in action.
As you plan upcoming content, start with a simple question: What's the point? In other words, what are you hoping this particular piece of content will do? It could be to provide helpful information, solve a problem, make readers laugh, make them feel appreciated, add context to current events, *insert your objective of choice*.
Posting with a purpose in mind will ensure that your content reflects the value your brand provides and doesn't waste followers' attention (the ultimate currency).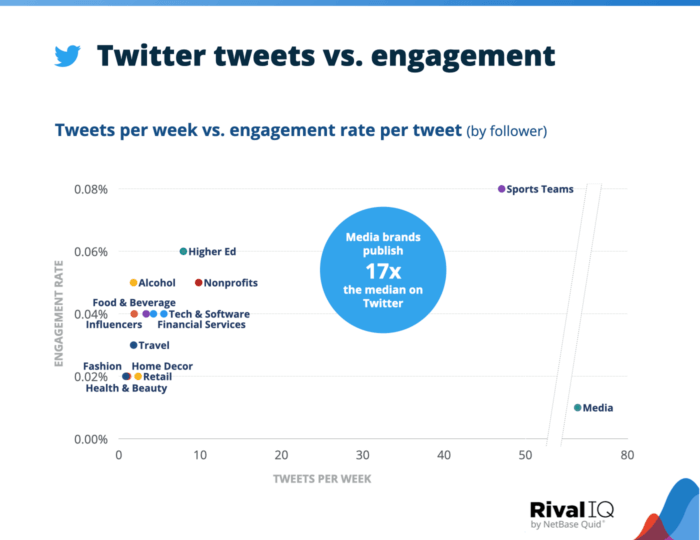 6. Use calls to action
Want followers to like or retweet your post? Tell them to do it. Really, it's that simple and a very easy way to increase engagement. Calls to action work because they remove the guesswork and offer readers a clear next step. So whether it's visiting a link, saving a post for later, giving feedback with a reply, or otherwise, let your followers know what you want them to do.
This post by Jeni's Ice Cream is an excellent example of how to gently guide followers toward an engagement action. Teaming up with Apple TV to promote a special edition Ted Lasso pint for the show's latest season, Jeni's posted an eye-catching photo that they encouraged followers to share with a "Lasso super fan." We love that they personalized this call-to-action to inspire their audience to share the tweet. This simple move ultimately helped them pull off a 6.83% engagement rate by follower on this post.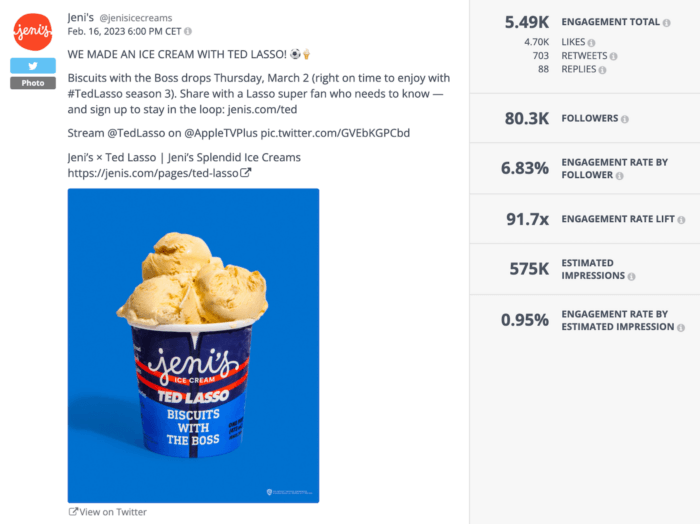 7. Keep captions brief
As social media users, we notoriously have short attention spans. It's up to brands to figure out how to capture that attention and do something with it. Oceana Perú, who was one of the top nonprofits on social media with an average Twitter engagement rate 36x higher than the industry average, shows us that brevity and clarity go a long way.
In one of their most successful tweets, the organization encouraged supporters to attend an in-person event. The caption provided the date, time, and location. In a reply, they included links to get tickets and learn more. They did the work, providing all the necessary information in one place so followers wouldn't have to go searching, which increased the likelihood that readers would interact with the tweet and participate in the event. Oceana shows us that in addition to getting those sought-after likes and retweets, you can use calls to action to get your followers in on the action in real life, too.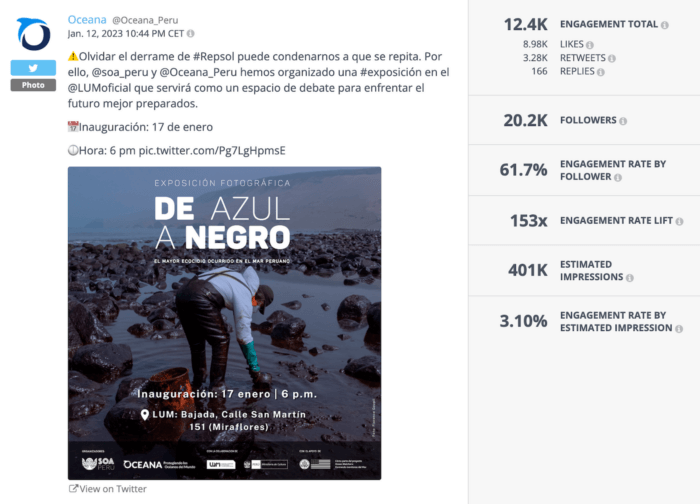 8. Comment on current events
Is there anything new happening in your industry? Consider adding to the conversation. Not only can news-pegged content give you a visibility and engagement boost, but it's also a chance to build relationships and trust with followers, connecting over shared interests and providing support when needed.
Last year, when the US Supreme Court overturned the constitutional right to abortion, Planned Parenthood led the conversation by giving play-by-play updates and posting links to abortion-related resources. The contentious case was the subject of their most engaged content in 2022, and this year, as more legal action surrounding abortion and healthcare came about, they were once again quick to bring supporters up to speed.
So, if news hits your industry (good, bad, ugly, or somewhere in between), take to Twitter to provide reliable information, solidarity, and practical help to your followers.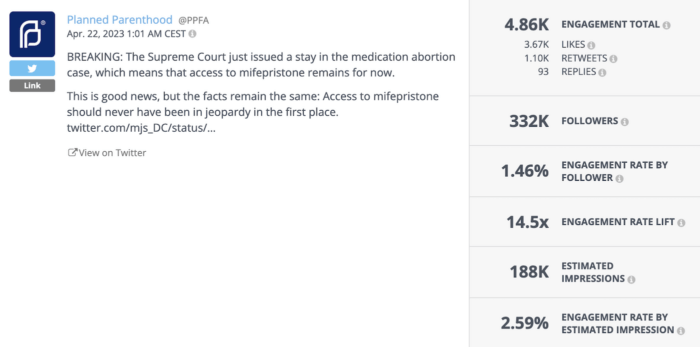 9. Utilize social listening
Ever wondered what your people are saying about you on social media? Well, now you can tap into those conversations with social listening, a tool that scours social channels for mentions of your brand and tracked topics. With this information, you can get to know your target audience better, stay on top of ever-changing trends, and follow public opinion. It can also help you get ahead of potential PR crises or gauge sentiments about specific issues.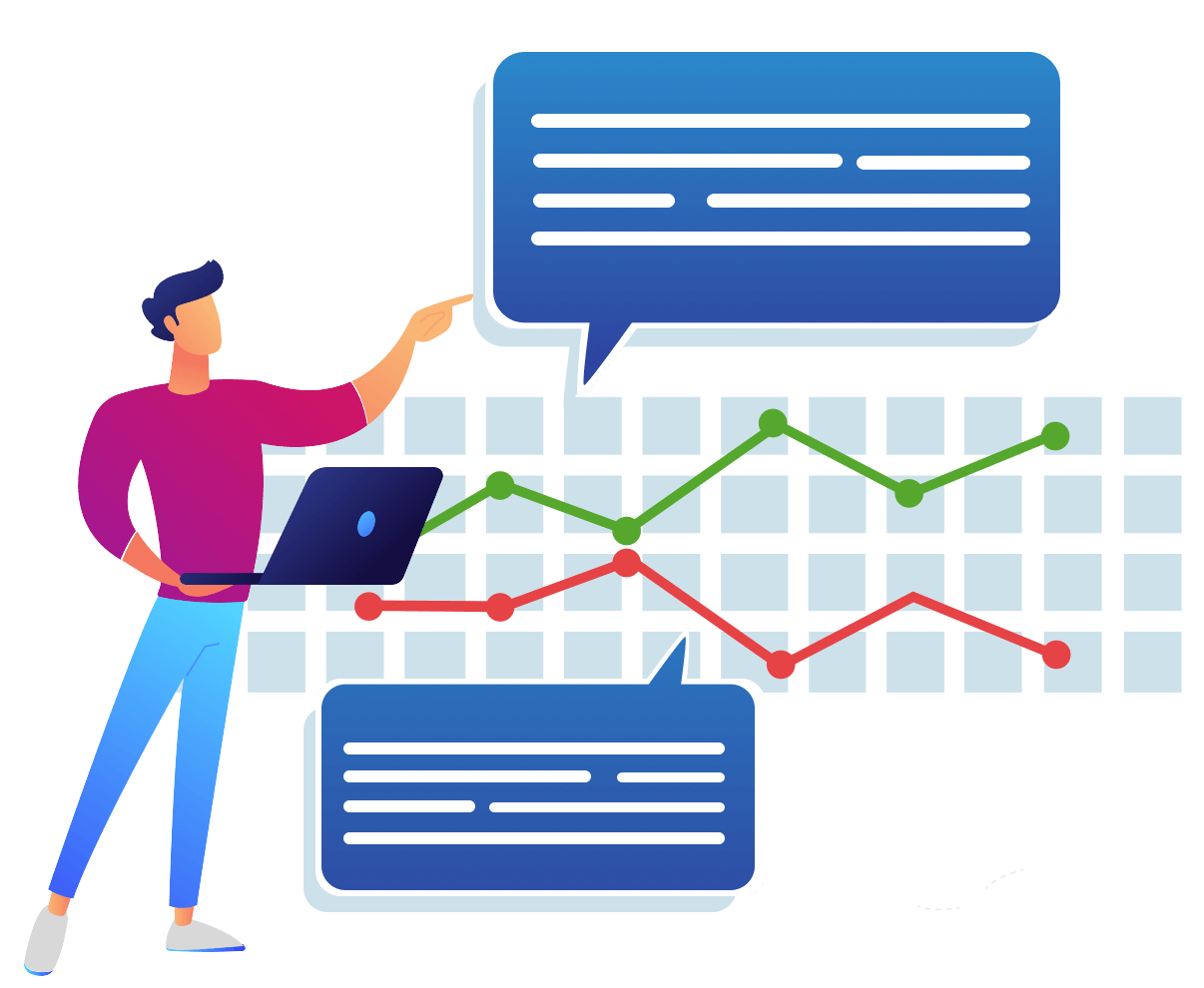 Let's say you're a travel brand curious about what people traveling to Japan are most interested in. If you track the words "Japan," "travel," and "trip" with the social listening tool, you'll see a bunch of trending conversation topics. The words labeled in green represent subjects with positive connotations and red negative. In this case, visa-free travel, food, and ancient sites would be popular content subjects to cover. It might also be wise to address affordability and over-tourism in Japan, as they appear to be concerns for travelers.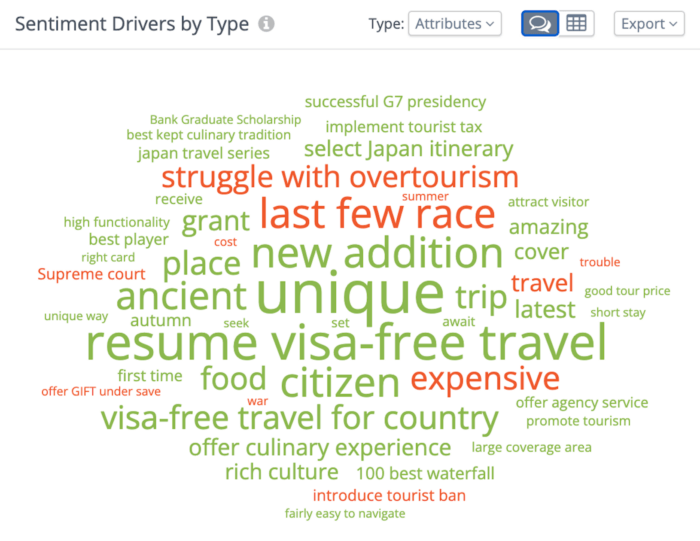 10. Conduct experiments
Last but not least, if you want to know how to increase engagement on Twitter, we strongly encourage you to run experiments on new strategies. Doing so can help you find that content sweet spot that marries authenticity with tactfulness.
Ideally, you'd try out strategies one at a time, give it a testing period, and then collect your results. How long you should run the tests depends on the size of the experiment. For example, if you want to know if videos or photos bring in more engagement, you might consider giving it several weeks to a month or two to collect enough data. Then, look for patterns among the data, if there were any outlier posts with massive engagements, etc., and lean into the strategies you found work best.
Consider using a Twitter analytics tool to assist you with your experiments and overall engagement goals. With Rival IQ, you can track your engagements over time, utilize super helpful visual tools, benchmark your performance against competitors, and more. Here's a glimpse of what that would look like.

Wrapping it up
As overall engagement on Twitter continues on a slight but steady decline, it's critical for brands to be proactive about finding the best ways to connect with potential customers. Understanding your following through social listening, sharing photos, and focusing on adding value are just a few ways to ramp up those engagements as we wrap up one year and head into the next.
Understanding how to increase engagement on Twitter is a learning process. So don't be afraid to get creative and experiment with strategies you've never tried before. Just be sure to let us know how it goes!