School's out for the summer, grades are in, and the 2019 Higher Ed Social Media Engagement Report is officially here.
For the fourth year running, we partnered with Up & Up, our favorite higher ed marketing agency, to dig into all the stats and trends colleges and universities need to succeed on social media.
It took some late-night pizza-and-study sessions, but this year's report is bigger than ever. We of course have the top universities/colleges on Facebook, Instagram, and Twitter. This year, we also included consistent performers and tons of examples, trends, and best practices you can use in your higher ed social media strategy in the 2019-2020 school year (and beyond).
We also have plenty of (free!) ways you can see how your college or university measures up to the top schools. Let's hit the books and take a look at which colleges and universities are best in class.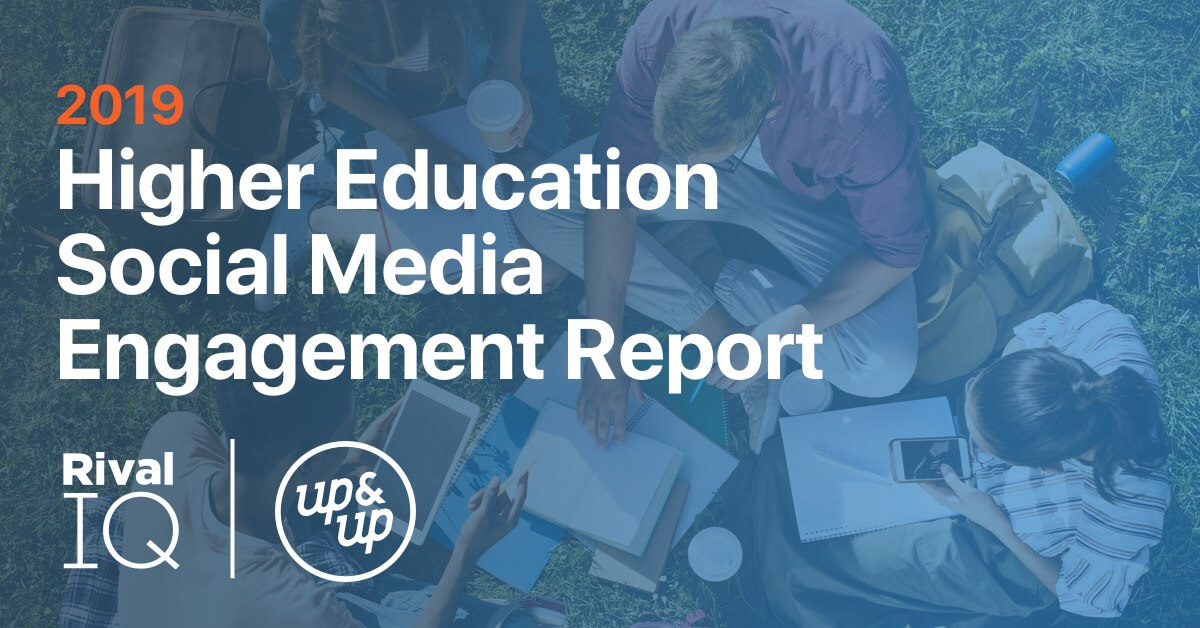 Overall Top 10 Universities on Social Media
Three cheers for University of Iowa, who clinched the #1 spot in this year's higher ed social media rankings! As our leader for Facebook and stand-out performance on Twitter and Instagram, it's no surprise that the Hawkeyes came out on top.
| University | Overall Rank | Twitter Rank | Facebook Rank | Instagram Rank |
| --- | --- | --- | --- | --- |
| University of Iowa | 1 | 8 | 1 | 15 |
| Virginia Tech | 2 | 1 | 26 | 4 |
| The Citadel | 3 | 30 | 8 | 13 |
| James Madison University | 4 | 26 | 19 | 11 |
| Iowa State University | 5 | 10 | 26 | 27 |
| Brigham Young University | 6 | 2 | 14 | 70 |
| University of South Carolina | 7 | 25 | 58 | 8 |
| University of North Carolina at Charlotte | 8 | 63 | 6 | 32 |
| Southern Utah University | 9 | 13 | 72 | 18 |
| West Virginia University | 10 | 5 | 10 | 103 |
University of Iowa is a consistent top performer on social, coming in third last year in our 2018 Higher Ed Social Media Engagement Report. Alumni, students, and parents love this university's heartfelt and funny posts about what's going on around campus, and always reward nostalgia and sports wins with plenty of likes.
All the colleges and universities in our Top 10 fought hard to rise to the top. Some, like James Madison University and the Citadel are consistent fan favorites year after year. Others like Virginia Tech deserve special commendation for jumping more than 50 spots ahead of where they were last year, proving that thoughtful strategy tweaks and paying attention to your competition can make a huge difference on social.
Top 10 Universities on Facebook
University of Iowa's overall higher ed social media win was in huge part to its success on Facebook, where it outperformed all its fellow competitors to come out in the #1 spot of our Facebook Top 10.
| University | Rank | Page Likes | Posts | Total Engagement |
| --- | --- | --- | --- | --- |
| University of Iowa | 1 | 172,390 | 448 | 965,393 |
| Texas A&M University | 2 | 629,484 | 387 | 1,377,667 |
| Jackson State University | 3 | 112,575 | 497 | 335,387 |
| University of Virginia | 4 | 187,342 | 734 | 554,606 |
| Quinnipiac University | 5 | 45,766 | 449 | 143,369 |
| University of North Carolina at Charlotte | 6 | 74,968 | 540 | 185,847 |
| Marquette University | 7 | 54,929 | 533 | 153,462 |
| The Citadel | 8 | 40,688 | 393 | 137,973 |
| Georgia Institute of Technology | 9 | 151,996 | 242 | 224,664 |
| West Virginia University | 10 | 282,164 | 407 | 466,109 |
University of Iowa's high score comes from its consistently high engagement–with an average Facebook engagement rate per post of 1.28%, it blew the competition (which averaged just 0.31% engagement per Facebook post) out of the water.
Facebook standout: University of Iowa
The Hawkeyes' wins overall and on Facebook clearly this tech-savvy university has cracked the higher ed social media code. Let's explore a few of our favorite posts and strategies to help you emulate University of Iowa's Facebook success.
These top-performing posts excited followers because they were all about the win. Alumni and students responded with epic engagement (more than 20%!) when Iowa City was named the best college town in America and University of Iowa was named the #2 best college for aspiring writers. Winning was a consistent theme for top performers this year, so don't hesitate to brag on social if your college or university scores some accolades.
We used our boosted post detection to spot posts with a little extra $$ behind them and found that University of Iowa is making strategic use of the boost. Some of its top-performing Facebook posts this year were likely boosted, while many of its lower-performing posts likely weren't. This post is a strong example of University of Iowa keeping an eye out for posts that are trending well organically that could really soar with an extra boost. This strategy is much more effective than boosting indiscriminately and hoping for success.
Other notable Facebook strategies
Even if your college isn't winning awards, there are still plenty of higher ed engagement strategies your university can use to grab the attention of your Facebook fans.
Glamour shots: Beautiful, well-composed shots of campus capitalize on alumni pride and nostalgia, like in this top-performing post from the Citadel.
Bands and music: This post from Jackson State University had a whopping 330% engagement rate and 139,000 shares and deserves some serious fanfare. We saw consistent excitement from fans and followers when colleges and universities posted about jazz bands, marching bands, dancers, and more, so don't hesitate to include performances on social if you can.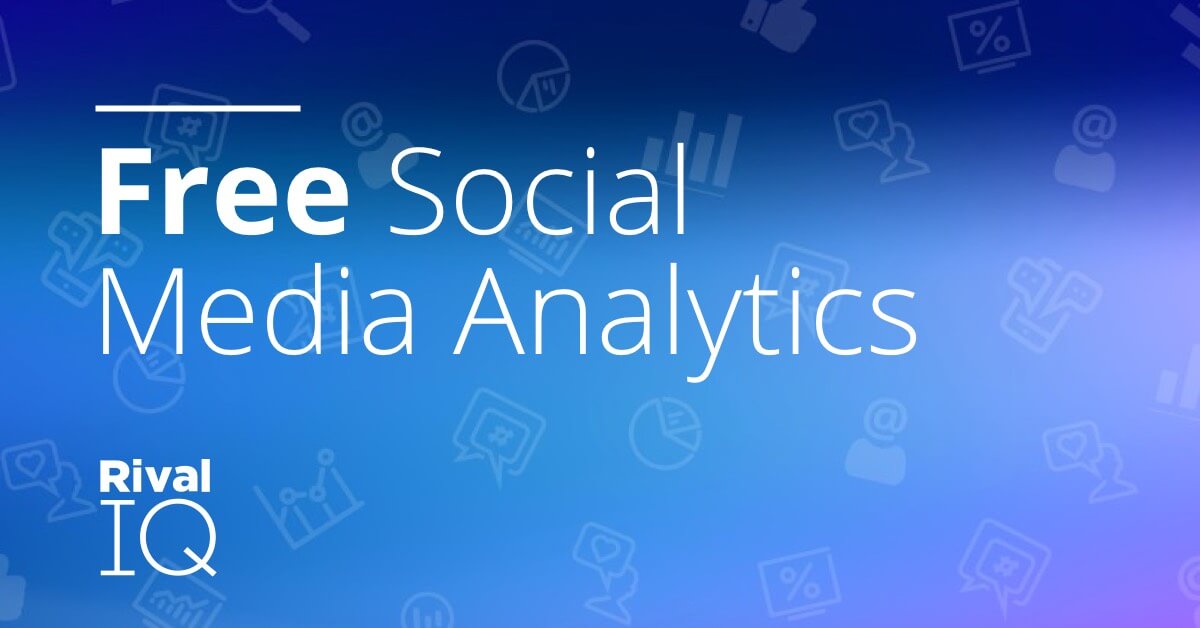 Top 10 Universities on Instagram
Congratulations to Binghamton University (located in New York) for achieving top marks on the world's most engaging social platform, Instagram! Because of Instagram's younger demographic, this channel is a big one for colleges and universities working to engage current and potential students, not to mention recent alumni.
| University | Instagram Rank | Followers | Posts | Total Engagement |
| --- | --- | --- | --- | --- |
| Binghamton University | 1 | 29,101 | 354 | 631,835 |
| University of Virginia | 2 | 85,662 | 296 | 1,364,709 |
| University of Richmond | 3 | 16,183 | 370 | 392,079 |
| Virginia Tech | 4 | 74,565 | 245 | 1,014,624 |
| University of Vermont | 5 | 33,478 | 284 | 581,004 |
| Holy Cross | 6 | 14,061 | 296 | 321,359 |
| Northern Arizona University | 7 | 42,880 | 351 | 868,529 |
| University of South Carolina | 8 | 81,714 | 50 | 342,528 |
| University of Central Florida | 9 | 35,482 | 195 | 378,004 |
| The George Washington University | 10 | 36,286 | 112 | 296,507 |
We thought it was interesting to note that just two of our overall Top 10 winners (Virginia Tech and University of South Carolina) scored in the Top 10 on our Instagram list. The rest of the list was dominated by colleges and universities who are crushing it on Instagram but lagging behind on other channels. It's a good reminder that what works on one channel doesn't necessarily work on another and that finding where your audience hangs out and focusing your efforts there can lead to strong engagement where it really matters.
Instagram standout: College of the Holy Cross
This Massachusetts college scored high on Instagram and ran towards the middle of the pack on Facebook and Twitter. As we noted in our 2019 Social Media Industry Benchmark Report, higher ed social media averages a 3.96% average engagement rate per post on Instagram, so it's no surprise that Holy Cross led the pack with its whopping 6.88% engagement rate per post.
This stunning campus glamour shot taken by a recent graduate engaged the heck out of Holy Cross' followers on Instagram with a chart-topping 22.2% engagement rate. We found that more than a quarter of all higher ed Instagram posts featured user-generated content (UGC), so it's no surprise that this post soared 🌈.
Holy Cross followers also loved this post that connected long-standing rivalries with beloved campus figureheads, to the tune of a 17.5% engagement rate.
Other notable Instagram strategies
It's no secret that higher ed's average Instagram engagement rate of 3.96% dominates other channels. Facebook and Twitter just can't compete at 0.12% and 0.079% engagement rate respectively for higher ed. Here are a few other ideas for helping your college or university get a bite of that 🍎.
Contests and giveaways: These types of posts consistently perform well on Instagram, and prove that followers are willing to like, share, and tag for the chance at free stuff. This giveaway from University of Vermont had the added benefit of generating lots of UGC to pull from, which is likely worth way more than the case of sparkling water they were giving away.
Sports wins: As we saw in Holy Cross' winning post about beating Boston College above, Instagram fans get serious with their likes when their universities are out on the field and court. University of Virginia fans loved cheering for their basketball team after they made the Final Four for just the third time in 45 years.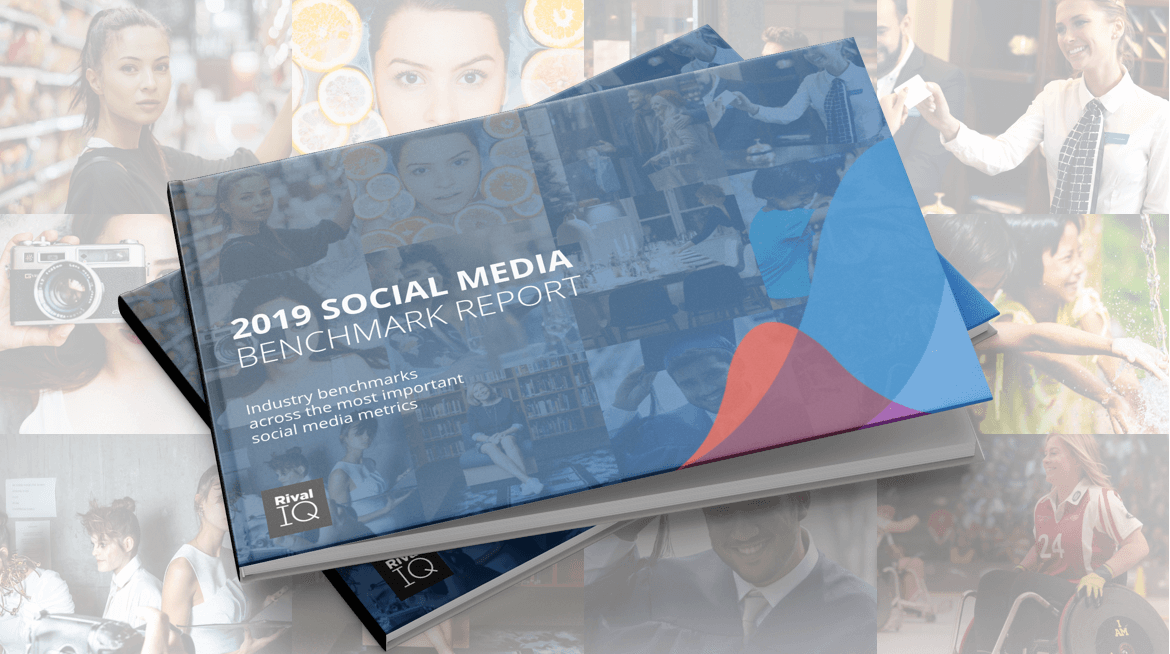 Check out the 2019 Social Media Industry Benchmark Report for even more benchmarks.
View the report now
Top 10 Universities on Twitter
Virginia Tech topped our Twitter charts this year, and the university's strong showing on Facebook and Instagram too put it in our overall #2 spot.
| University | Twitter Rank | Followers | Tweets | Engagement Total |
| --- | --- | --- | --- | --- |
| Virginia Tech | 1 | 69,734 | 777 | 157,013 |
| Brigham Young University | 2 | 63,877 | 551 | 117,437 |
| Oregon State University | 3 | 73,857 | 318 | 83,350 |
| The University of Tennessee Knoxville | 4 | 122,825 | 676 | 212,723 |
| West Virginia University | 5 | 179,335 | 838 | 360,853 |
| U.S. Naval Academy | 6 | 65,624 | 57 | 51,787 |
| North Carolina A&T State University | 7 | 50,241 | 655 | 97,963 |
| University of Iowa | 8 | 110,610 | 1,510 | 364,245 |
| University of Louisville | 9 | 27,673 | 803 | 69,238 |
| Iowa State University | 10 | 37,572 | 130 | 24,781 |
Virginia Tech clinched our Twitter title not with a few breakout tweets, but instead with consistently high engagement on tweets ranging from March Madness to campus birthdays to goofy GIFs. With more than 2x the average engagement rate per tweet, they had their finger on the pulse of what their followers wanted and have our Twitter trophy to show for it.
Twitter standout: University of Louisville
From famous musicians to famous campus presidents, University of Louisville really rose to the top (well, top 10) of our Twitter rankings this year. As you can see above, this university struggled on Facebook and Instagram this year while dominating Twitter. Did the U of L Cardinals just have a natural affinity for bird-themed social networks like Twitter, or is there another explanation for their Twitter success?
Digging in, we can see that several of University of Louisville's top tweets resonated with fans thanks to Taylor Swift's on-campus concert, like this tweet that had a 9.48% engagement rate–more than 120x the industry average on Twitter!
It turns out that University of Louisville's tweets about Taylor Swift performed much better (6.30% average engagement rate per tweet) than their Facebook (0.37% average engagement rate per post) and Instagram (4.64%) posts with similar content. They also didn't post nearly as often on Facebook and Instagram about T.Swift as they did on Twitter.
Not every school can count on a concert from a major pop star to boost their Twitter scores year to year, but any university can make the most of once-in-a-lifetime visits like this by spreading the announcement love across their big channels.
Like many of our top colleges and universities, University of Louisville really shined on Twitter when talking about campus events like commencement, convocation, and reunions. This commencement tweet in particular scored high thanks to the inclusion of beloved university president Neeli Benapudi.
Other notable Twitter strategies
There's plenty of success to be found on Twitter outside of a Taylor Swift concert. Here are a few of the standout Twitter trends we saw this year.
Get personal: Tweets like this major clapback from Iowa State University brought the 🔥, and followers loved the 🥶 to the tune of 8.23% engagement on the tweet. A weather-themed tweet like this might not resonate nearly as well with, say, UCLA followers who never have to think about wind chill interfering with their campus commute. Don't be afraid to zero in on topics that your followers really care about, even if that theme doesn't fit into the traditional "best practice" mold when you Google "higher ed social media."
High-profile figures: As we saw in the University of Louisville tweet that featured their president, colleges and universities are seeing a lot of success when they raise up beloved campus figures and celebrities on Twitter. Loyola University Chicago followers couldn't get enough of men's basketball chaplain Sister Jean this year, with tweets featuring her birthday, selfies, and more.
Higher Ed Social Media's Honorable Mentions
After four years of looking at these stats, we can say with confidence that there's always some jostling and movement in our top 10. It's always interesting to see who slides around by a few spots, like University of Iowa going from bronze to gold this year, or James Madison University slipping down to the #4 spot from #1 last year.
We also love celebrating schools like Virginia Tech who jumped a whopping 65 spots this year to make it into our top 10.
James Madison University, Brigham Young University, Xavier University, Northern Arizona University and the U.S. Military Academy have landed in our top 20 all four years. We applaud your steady excellence!
How can you keep up with these consistent performers? We took a look back through their social performance over the last few years and came up with some top tips:
Stay on trend: Using studies like these and research on their own followers' preferences and habits helped these universities stay at the head of the class. James Madison University, like many of our other top schools, found a lot of success when posting about music and jazz bands this school year.
Pay attention (and post!) when your followers are online: These schools are particularly good at adapting their posting schedules to when their followers are likely to be online, so emulate their strategy with a little research about your own fans and followers.
Quality over quantity: These universities have posted consistently across the big three channels without succumbing to the temptation to post constantly. Quality matters, and your audience won't appreciate being overwhelmed by your social presences.
Find what works for your audience: As we noted above with our Twitter examples, it's okay to go off the beaten best practices path in favor of content that really resonates with your audience. Don't be afraid to find your niche and make the most of it.
Hashtags help: Branded, custom, and trending hashtags help your content find its audience, especially on Twitter and Instagram. Don't forget to include them in your Instagram Stories for even more discoverability.
Put your money where your mouth is: Boosting posts can help stellar higher ed social media content go even further, and these colleges and universities weren't afraid to strategically put money behind posts that resonated well with their audiences.
Where Does Your University Rank?
It's never been easier to see how your college or university stacks up. You can download the full 2019 Higher Ed Social Media Engagement Report to relive all your social media glory (or brag to your rivals).
Let your friends see how you ranked with a Tweet!
Don't forget, you can run a free social media Head-to-Head against your biggest competition using our free social media analytics tools.
Methodology
We analyzed data from 338 Division 1 university-level account posts from June 2018 to May 2019 across Facebook, Twitter, and Instagram.
We define engagement as measurable interaction on social media posts, including likes, comments, favorites, retweets, shares, and reactions. Engagement rate is defined as the total engagement divided by audience size. For our study, we compute the average engagement rate on a per post basis for each university on a channel-by-channel basis. Rankings were then computed using a weighted score of audience, activity, and engagement (with a strong bias toward engagement).
Using this data and weighted formula, we generated an overall engagement ranking for each university. The top-ranked universities have high engagement rates with average or better audience size and posting volumes.
Why Benchmarking Matters in Higher Ed
Savvy marketers know that higher ed social media success is about so much more than likes and retweets: it's more about consistent engagement over time to help you beat out the competition (and the algorithms) so your posts are at the top of your followers' feeds every time they log in.
Why can't you gauge success on likes alone? Because audience size is hugely important: 1,000 likes makes a huge difference to a school with 2,000 followers, but is a drop in the bucket to a school with 100,000 followers. By focusing on engagement rate instead of engagement totals, we can take audience size into account to see who's really reaching the highest percentage of their fans and followers with their social posts.
More engagement on your post means Facebook, Instagram, and Twitter think your post is important, and therefore they serve it to more of your followers, which earns you more reach.
Calculate your own engagement rate using our free tools or grab it directly from Facebook, Instagram, or Twitter to compare yourself against the top schools in our study no matter their follower counts. How do you stack up?
Live Higher Ed Social Media Benchmarks
If you can't get enough higher ed social media benchmarks (and we know you can't), we have live benchmarks you can compare your performance to all school year long.
See which universities are leading the pack on Facebook, Twitter, and Instagram. Our live benchmarks feature key engagement stats, top-performing posts, hashtags you should be using, and tons more.
Commencement: Wrapping It Up
Our team of Cardinals, Vikings, Missionaries, Panthers, and Horned Frogs (yes, really) had a blast reliving our college days in this report to see which schools performed best on social media. (And to think–social media didn't exist when some of us were in college! 👵🏻)
With such young audiences, colleges and universities are often on the cutting edge of trends. That youthful vibe (and constantly rotating student body) mean that what works for a school one year might not work the next. It's fun to watch these trends change over time with our pals at Up & Up, and we already can't wait to see what will trend next year for colleges and universities!