Want more eyes on your brand? Here are some tips on how to grow your Instagram following organically that you can put into action today.
With TikTok, Threads, and a newly rebranded X (formerly Twitter), is Instagram even that relevant for brands anymore? The numbers tell us it is. Of the 1.35 billion users on the app, 80% use Instagram to find new products and services.
So, regardless of whether Instagram is the newest or shiniest social media platform, it's still a very worthwhile place to grow a following. To help you do so, we've compiled a list of practical ways to grow your following organically (because real followers are the best kind!)
Let's take a look.
How to grow your Instagram following organically
1. Show up consistently
When looking at your overall marketing strategy, maintaining a consistent social media presence is one of the best ways to support organic growth. Think about the message it sends your Instagram followers if you post and engage with them regularly rather than going hot and then unexpectedly cold. Meaningful relationships between brands and followers require consistency and thoughtful content (more on the latter later).
It might be helpful to use a content calendar and plan your posts ahead of time. And in terms of how often you should be posting, here's what the data from our 2023 Social Media Industry Benchmark Report tells us about Instagram:
The top 25% of the most active brands post to Stories roughly every other day. 
The median number of feed posts was 4.55 per week across industries.
2. Optimize your profile
You have just a few seconds from the time someone first visits your Instagram page to make an impression and incentivize them to look deeper into your brand. From just glancing at your Instagram profile, people should be able to identify who you are and what you're all about.
Your Instagram bio should include a concise description of what you do, a link to your website, and use relevant keywords to increase your chances of being discovered. Many brands use emojis or bullet points to break up the information and make it easier to read. Try to keep your handle (Instagram username) and profile picture as simple as possible so as not to add any distractions.

3. Use analytics to understand your target audience
Social media analytics can shed light on who your audience is and what they like to see so you can meet them where they are. It's like using a GPS to get from point A to point B instead of wandering around aimlessly and hoping for better results.
A good place to start is by identifying the content that typically performs best in terms of engagement (Rival IQ defines engagement as the measurable interaction on a social media post, such as likes, comments, shares, and saves) and looking for patterns among things such as:
Preferred media types (e.g., Reels, carousels, photos, etc.)
Popular topics and themes
Best time(s) and day(s) to post
If you're ready to harness the power of data to grow your Instagram following organically, the next best step could be getting started with a social media analytics tool. Might we suggest our very own Rival IQ?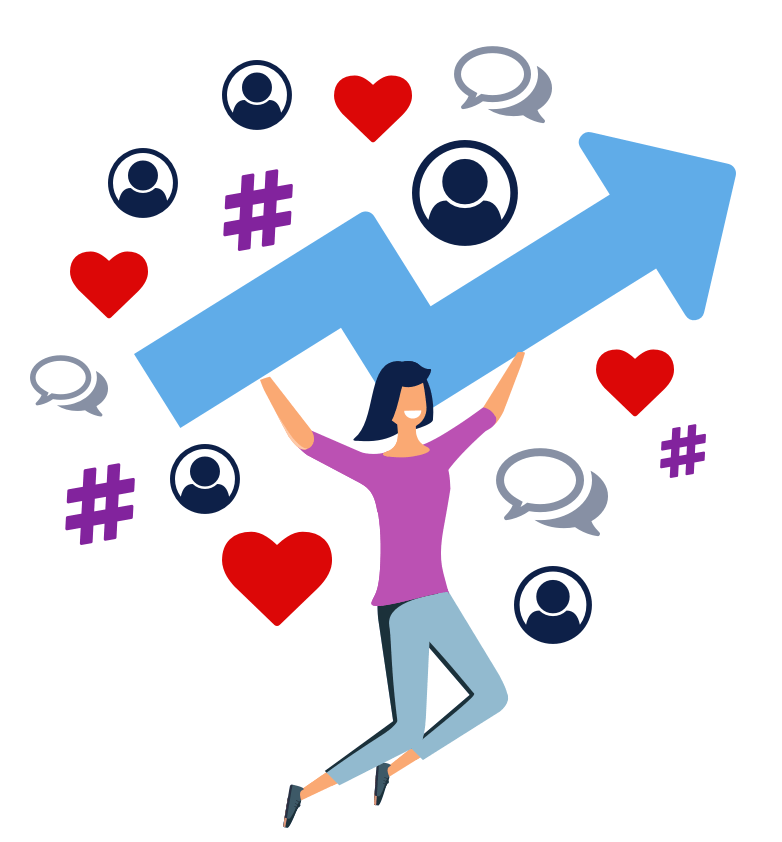 4. Get active on Stories
Remember when we said consistency is key to growing your Instagram following? That doesn't mean you need to churn out new feed content every day.
Instagram Stories is where you can get up close and personal with followers. You can give them a behind-the-scenes look at your brand, touch on timely topics, drive traffic to your website or launches with links, use interactive stickers to get feedback, and so much more. For a visibility push, use relevant hashtags and tag your tag your location.
One brand that really knows how to leverage the power of Stories is James Madison University, the standout D1 school on Instagram for our 2023 Higher Education Social Media Engagement Report.  They use Stories to answer questions from students, give insight into daily life on campus, and generally foster a sense of community for their Instagram followers. Then, they create Story highlights so new followers can quickly immerse themselves in JMU culture.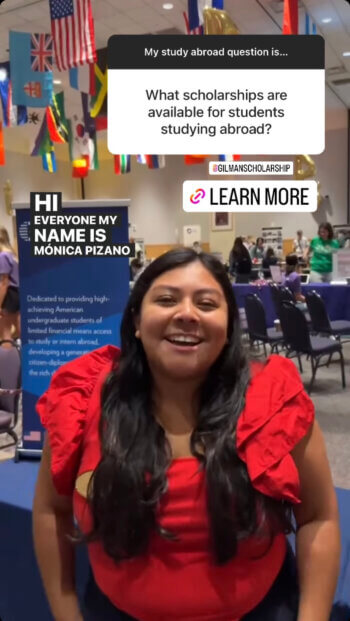 5. Use competitive benchmarking
Competition breeds innovation and, in the case of social media benchmarking, helps you identify practical areas for improvement, especially if there are extreme performance disparities. Let's say your competitor has a significantly larger following and an engagement rate you don't come close to. It would be in your best interest to reflect on why that is, reassess your own content strategy, and move forward accordingly.
If you want to see how your brand compares to your competitors (like, right now), you can run a free head-to-head report and get instant analysis on several key metrics.
6. Harness the power of influencers
Gone are the days of having to plaster your brand on a highway billboard to be seen. Now, you can pay an influencer to talk about you online and gain access to their social networks and devout followers.
Within the $21.1 billion industry, you'll find influencers in all kinds of niches that can help spread awareness and get your brand in front of the right people. Recently, there has been a trend towards micro-influencers—creators that typically have less than 15K followers. Their audiences tend to be very active and engaged, and there's a lot of trust in those relationships. Having these smaller creators vouch for your brand is a great way to get in with new circles of involved followers.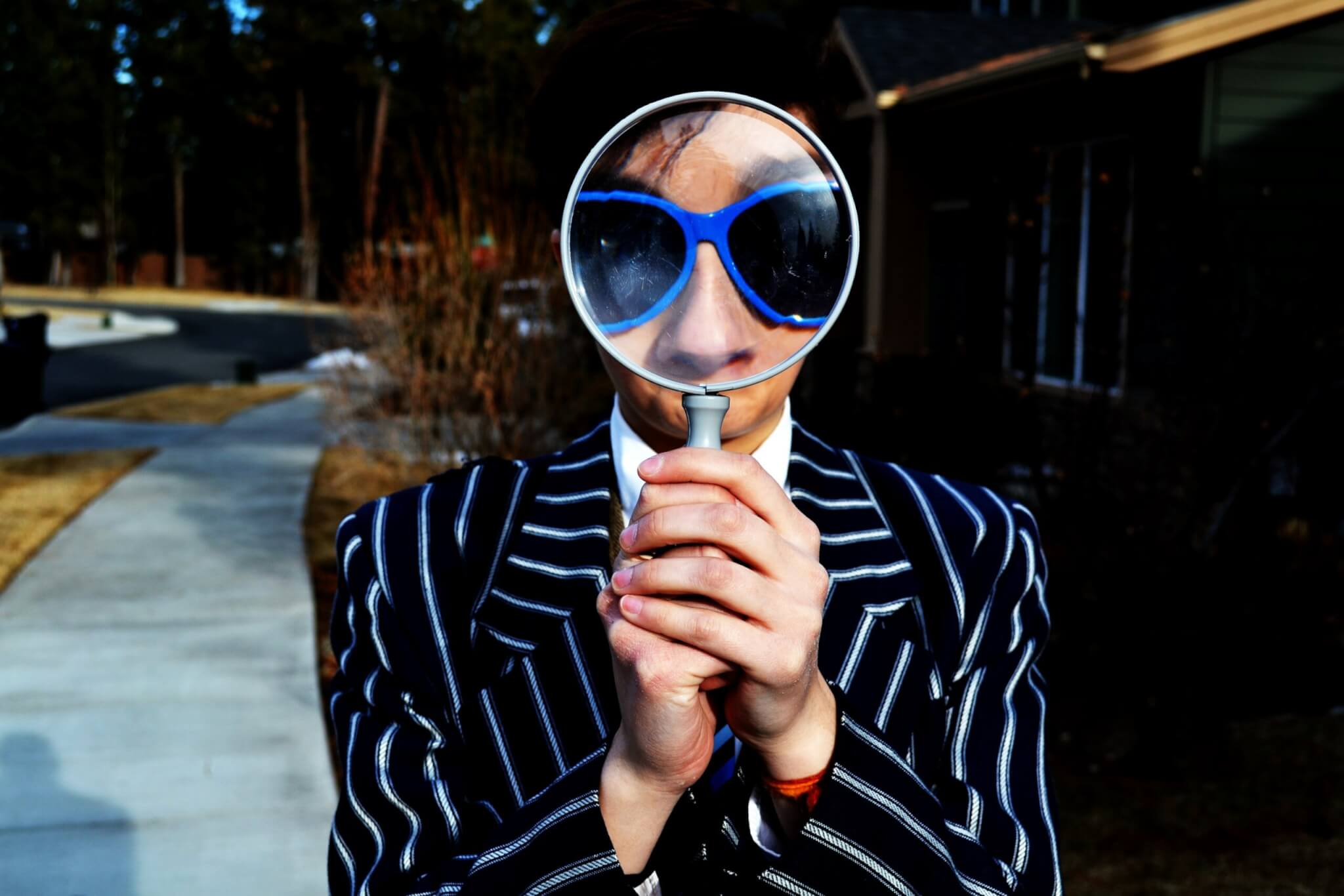 How to Discover and Track the Right Influencers for your Brand.
Learn more
7. Utilize hashtags to find followers
Instagram hashtags may be less potent on their own than they once were, but they still play an important role in growing your Instagram following. You'll want to use hashtags specific to your brand and industry to get yourself in front of your target audiences, and there are a few ways to find the right ones.
One method is to do some digging into what your competitors are doing. Look through their posts and see if they frequently use any of the same hashtags. Then, see how widely utilized those tags are and play around with some of the more popular ones. Another place you can look is at your own post analytics within Instagram to see how well your hashtags perform. Head to any post and click "View Insights," then scroll down to where it tells you how many impressions were from hashtags.
Did you find any juicy insights? If you're looking for something more in-depth, you can also use a hashtag analytics tool and let it work its magic so you can instantly find the hashtags that will open you to new markets and followers.
8. Host a giveaway
Giveaways are a tried and true strategy to boost your engagement and stretch into new pockets of Instagram followers. By incentivizing followers to share your post and tag their friends to gain entries to the giveaway, you'll naturally increase your exposure, drive impressions, and make yourself more visible across the platform.
For inspiration, take a look at The Ordinary's giveaway celebrating 2 million followers. They used a fun, eye-catching Reel to grab interest and provided clear participation instructions. Take their lead and make it your own!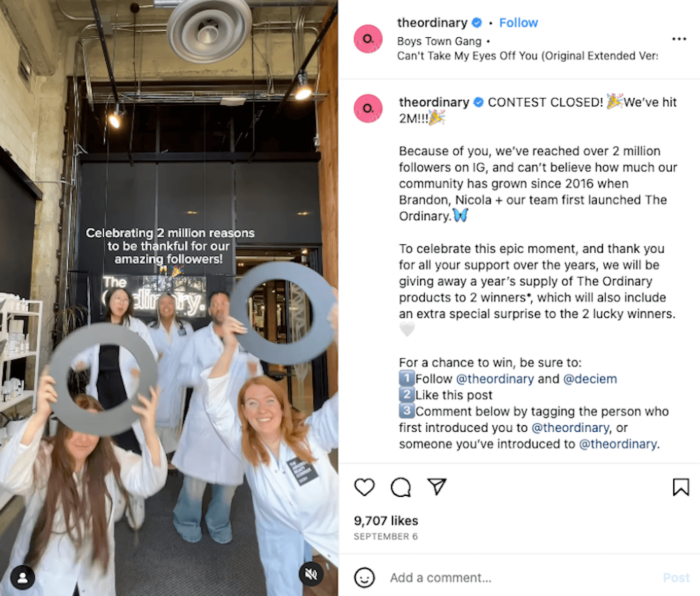 9. Host Instagram Live events
Instagram Live events are the perfect place to nurture your audience and find new ones. They're much more immersive than posts or Stories, and attendees can leave messages, ask questions, and interact with your brand in real time.
Here are some ideas for Instagram Live sessions. Don't forget to spread the word about your Live event on Instagram and other social channels beforehand.
Celebrate or announce new launches
Host Q&A sessions on a new product or relevant industry topics
Partner with creators to discuss trends in your industry
Host workshops and tutorials
10. Get active in your comments section
Social media is for socializing, after all, right? And Instagram is the perfect place to strike up meaningful conversations with your followers and create an inviting space for new ones. Head to your comment section and DMs to answer followers' questions, thank them for singing your praises, or simply acknowledge their presence— it goes a long way.
The Birch Benders team does a phenomenal job of using the comment section to make their followers feel seen. They're constantly replying to comments and making followers feel like they're just chatting with a friend. This approach helped them earn an impressive 4.16% average engagement rate (it's worth mentioning that's over 17x the health foods industry average) and snag the #1 spot for Instagram on our Top 100 Healthy Food Brands on Social Media report.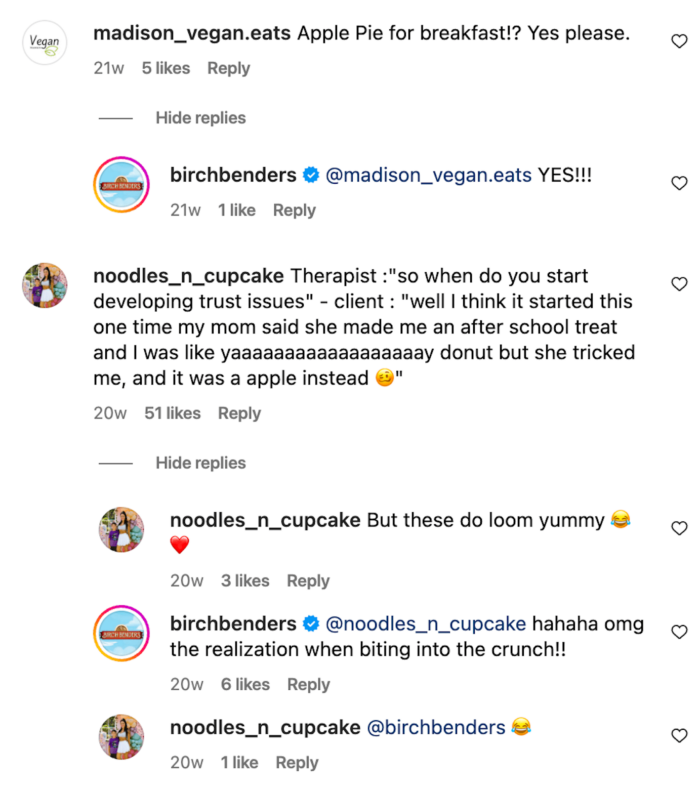 11. Tag your location
To put yourself on the map (literally) and make yourself visible to new Instagram followers, start geotagging your Instagram posts and Stories. If you already have a business profile for your brand, you can tag your business itself so people can see your exact address and opening hours. Otherwise, you can geotag your city, neighborhood, county, etc. Who knows, your next customers could be right around the corner!
12. Use CTAs in your captions
The best social media captions will engage your audience's attention while directing them to take a desired course of action, whether that be sharing, commenting, or saving the post for later. To do so, you'll need to get specific. Straightforward direction can result in higher engagement and help you reach new audiences.
Take a look at this simple yet effective call-to-action from Rare Beauty. To build excitement for a new surprise launch, they posted a teaser clip and instructed followers to leave their guesses about the announcement in the comments. Followers quickly and excitedly followed suit.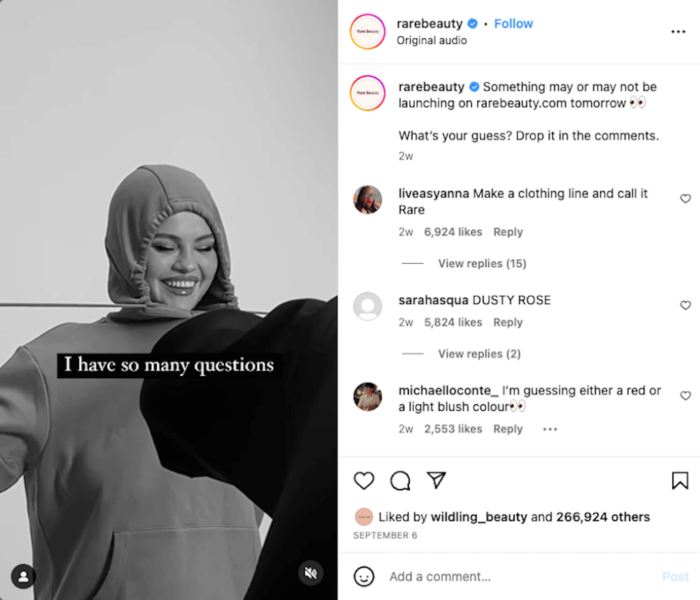 13. Engage with brands in your community
Another place you can find new followers is through adjacent brands and local businesses in your community. Sharing and commenting on each other's content and partnering up for giveaways or events means you can dip into each other's following pools and gain exposure together. Even without the benefit of gaining new followers, it's always a good idea to invest in meaningful professional relationships.
14. Use the power of trends
Trends can be a great asset to reach new Instagram followers for obvious reasons. Why wouldn't you take advantage of viral audios and memes that practically create great content for you? The important thing to remember is to use the ones that fit your brand. Rather than jumping on every trend born online, focus on the ones that are actually relevant to your brand.
Take, for example, poppi's play on the viral photo of Justin and Hailey Bieber looking like they're attending two opposite-end-of-the-spectrum events. The messaging works (if you've ever had a poppi drink, you know) and touches on a pop culture moment well-known among their demographic of Instagram followers.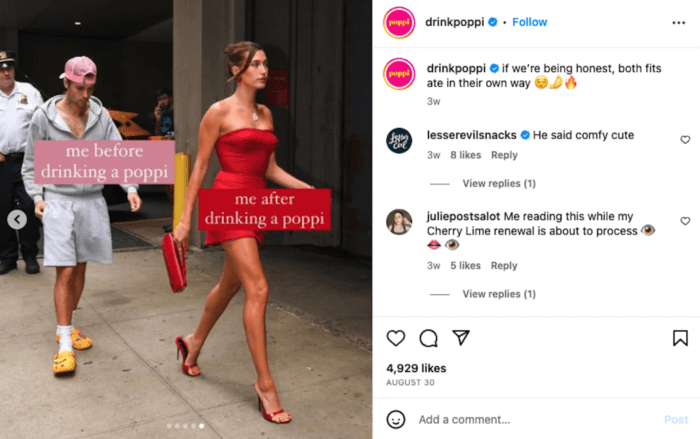 15. Link your Instagram wherever you can
You want to be sure your Instagram has as much visibility as possible. A few easy places to do this include:
Email marketing: Place the Instagram logo at the bottom of your emails that links to your Instagram account for an easy follow.
Your website: Add a live Instagram grid to the main page of your website so people can see your latest posts.
Other social channels: You can build hype for upcoming Instagram Live events or direct followers to Story highlights across your other social media accounts. This is especially helpful if you have a larger presence on another social media platform.
Marketing materials: If your brand uses physical materials like napkins, pamphlets, folders, etc., add your Instagram handle for another little plug.
16. Encourage user-generated content
User-generated content (UGC) refers to any content posted by followers that features your brand. It can be an important boost in the social proof department, nurturing a sense of brand trust and even a bit of FOMO, maybe?
You can encourage followers to post about your brand by regularly sharing content you're tagged in or creating a signature hashtag, such as Coca-Cola's #ShareACoke or Apple's #ShotOnIphone style.
17. Prioritize organic followers
As our final tip for growing your Instagram following, we encourage you to keep your sights set on growing sustainably and organically. Purchasing Instagram followers may seem tempting, and while some folks see it as a means to an end (more followers lead to more exposure, which leads to gaining more "real" followers), this just isn't the case.
When you purchase followers, you're often buying bots or inactive Instagram accounts, neither of which will interact with any of your posts. So, while your follower count is growing, it won't be reflected in your engagement. When this happens, it is painfully obvious and can actually push your real followers away. Slow and steady wins the race!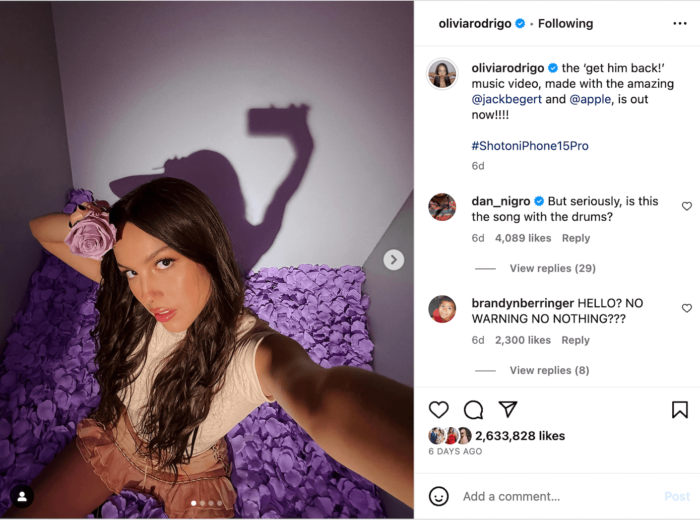 Wrapping it up
While engagement on Instagram has been on a steady decline in the last few years, it still beats Facebook and X combined. So, as long as potential followers and customers are hanging out on Instagram, it's in your best interest to learn how to find them.
To grow your following on Instagram organically, try out some strategies we've seen on this list, make them your own, and let us know how it goes! If you want to learn more about how other brands in your industry are approaching their social media strategies, check out our Social Media Industry Benchmark Reports.