It's no secret that Instagram thrives on the use of hashtags.
In fact, often times people and businesses don't even add a caption; they just list out a series of hashtags instead. We've put together Instagram hashtag best practices and tips as a follow-up to the posts on Facebook and Twitter hashtag best practices.
As with any social network, there is a right way and wrong way to use hashtags on Instagram. With the Instagram hashtag max limit set to 30, let's find out how exactly you can make the most of them.
If you're looking for a more strategic way to use hashtags, you can discover all your competitors' tactics using our new hashtag analysis tools. Uncover the hashtags you are, are not, and should be using!
Instagram Hashtag Best Practice #1: Use multiple #hashtags, but under 10 is best!
According to our 2018 Social Media Industry Benchmark report, 75.1% of posts on Instagram contain hashtags, which means it's important for you to get in the game and stay there with hashtag use.
If you're still establishing your brand on Instagram, use as many relevant hashtags as possible in your posts. If you don't have many followers on Instagram, try driving traffic towards your Instagram account from your other social media platforms. According to research done by SocialFresh, it's best to limit to 10 Instagram hashtags per post to deter the perception that your post could be spam. After researching the habits of various brands on Instagram, the optimum number of hashtags for likes is seven hashtags before they negatively affect engagement.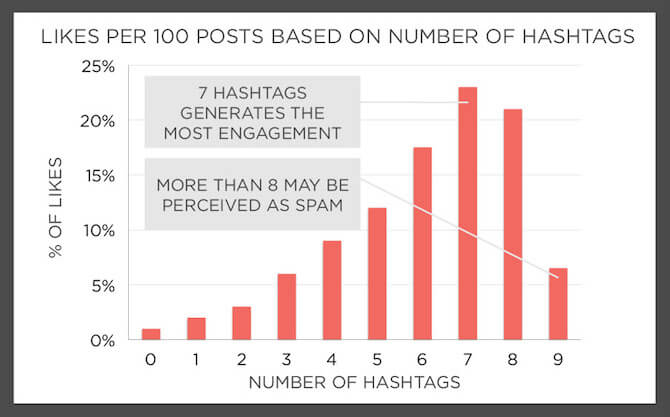 On Instagram, people often search for specific hashtags and scroll through the image feed. If they like what you posted, they will actually click "like."  If they like what they see, they might also click on your username to check out your feed and follow you. As in this case, hashtags help you reach a broader audience and gain followers.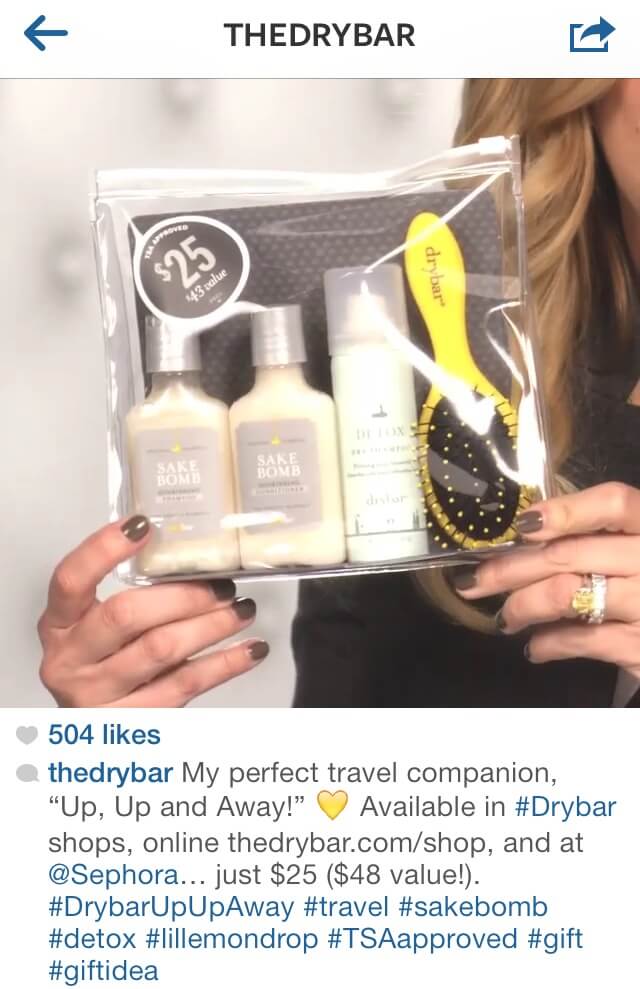 Not sure whether to post your hashtags directly in your post copy or save them for the first comment? Take a look at this informal study on Instagram hashtag placement from Agorapulse that concludes that there isn't a huge difference between the two. You can tuck your hashtags away in the first comment for a cleaner aesthetic, or include them in your post for extra insurance.
Instagram Hashtag Best Practice #2: Use your SEO keywords
A great place to start when deciding which hashtags to use is your SEO keywords. Search your keywords on Instagram and see what others are posting. If the majority of content is relevant to your post, and it is an active hashtag, use it! Just remember, research is key–don't use hashtags that aren't active or relevant.
(Need a primer on sprucing up your SEO? We covered optimizing your SEO to maximize traffic here.)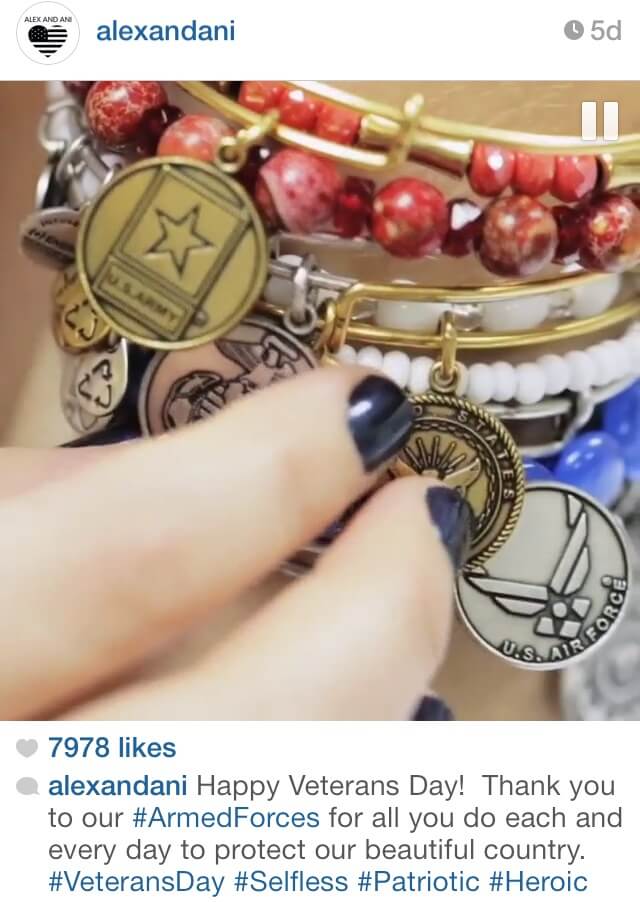 Instagram Hashtag Best Practice #3: Create custom hashtags
If your brand is already established on Instagram, it is time to consider custom hashtags. Make sure any custom hashtag you create is unique, memorable, and speaks to your brand. Most brands create custom hashtags that are a play on their name, e.g. #ArtoftheTrench (Burberry), #InstaKors (Michael Kors) or #ATiffanyHoliday (Tiffany & Co.).
Oh and don't forget, like Twitter and Facebook, make sure your hashtag is easy to spell, and use capitalization for readability.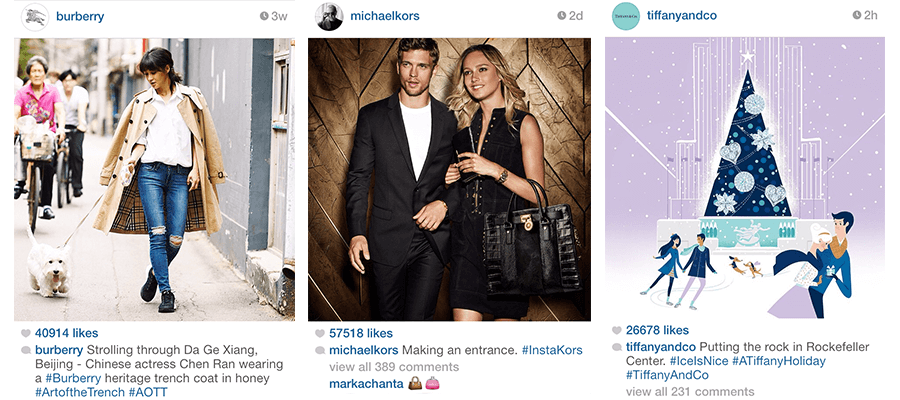 Instagram Hashtag Best Practice #4: Create an Instagram campaign using hashtags
Hashtags are a great way to prompt your followers to get involved with your brand. By doing so, not only are you helping your brand reach your follower's followers, but you're also developing a relationship with loyalists by inviting them to feel like they are a part of your brand. Starbucks does a great job of this.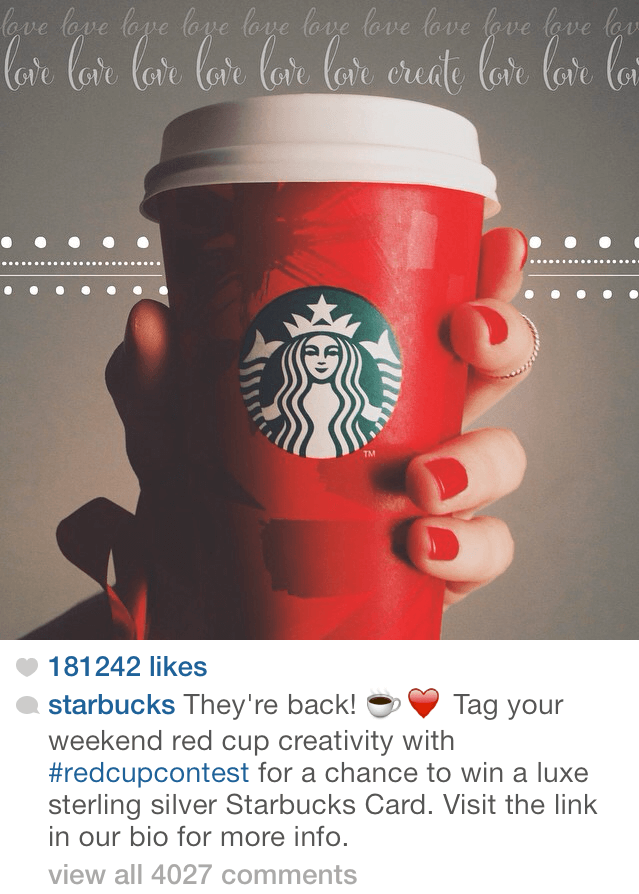 Instagram Hashtag Best Practice #5: Don't forget about the classics
There are a few incredibly popular hashtags on Instagram. If executed properly, they can really help your brand engage with existing followers and attract new ones.
#Regram: Use this hashtag when you are posting something that was previously posted by a fan. This is a great way to make your brand loyalists feel like they are a part of your brand. Not only will they feel more included, but they're likely to share with their followers that their post was "regrammed" by your brand! When using #regram make sure to give credit where credit is due. Always ask the original creator for permission (by leaving a comment) and use "Photo Credit:@username".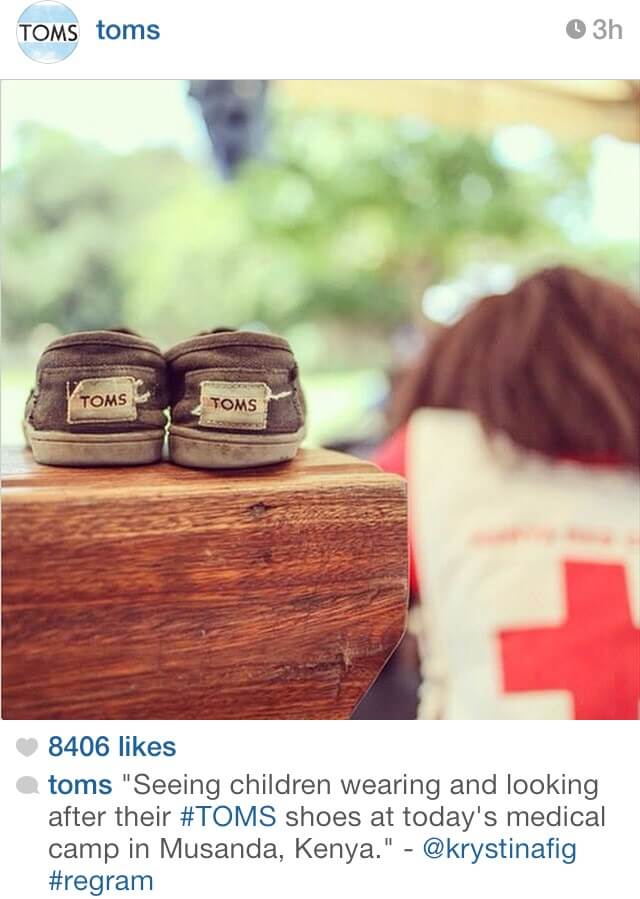 #LaterGram: Use this hashtag when posting something from a while back that was never posted before. For example, if I worked for Burberry, and it was the Monday after #FashionWeek, I might decide to post a picture and include #LaterGram. There are over 32 million public posts on Instagram with this hashtag–wow!
#ThrowbackThursday or #TBT: It's Thursday and a throwback is in order! With nearly 340 million posts, it's a great way to bring back old memories. #TBT has become a popular hashtag on several social networks, including Instagram. Join the retro fun!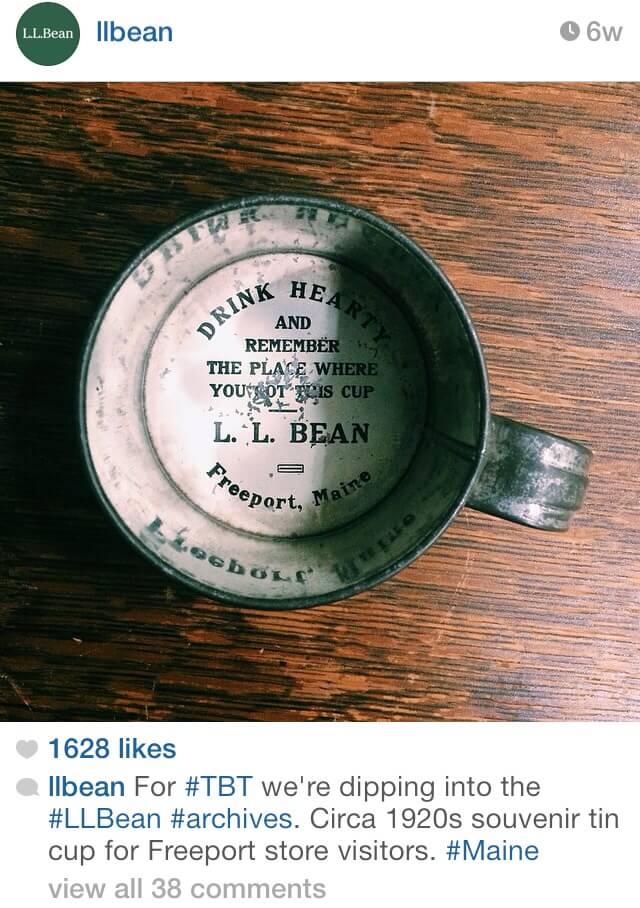 #NoFilter: Use this filter when posting an image and applying none of the Instagram filters to it. These are great if you are posting about your brand in a scenic setting. It's one of the most popular hashtags on Instagram with almost 170 million public posts.
Instagram is a powerful tool for consumer-oriented brands. With more people responsive to visual posts on all social platforms, it is obvious why Instagram has become one of the main platforms by which consumers engage with brands. Use these Instagram hashtag best practices (and share your own!) to get the most out of this social network and watch your brand make an Insta-statement! #InstaTagFTW
Now, if you're looking to use hashtags to extend your reach, increase your followers and create better content on Instagram, give our 14-day free trial a spin. No credit card, just analytics.
This article was originally published on November 16, 2014 and has since been updated.