How can I increase social media customer engagement?
It's no secret the main reason businesses should maintain a healthy social media presence is to engage with customers and foster customer loyalty. But, the real question is: what is the best way for brands to genuinely increase social media customer engagement? Here are five ideas that will help you reel-in those social media followers and build a community more effectively.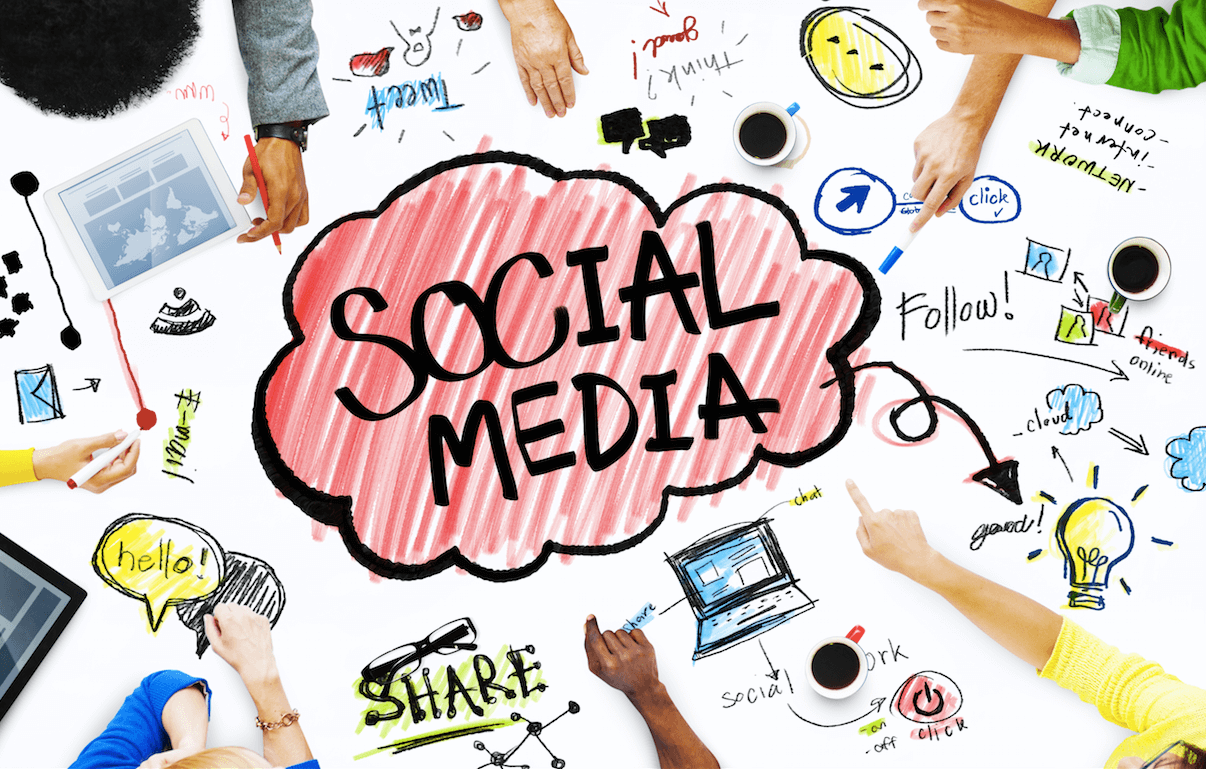 Best Practice #1:  Be Authentic
No one likes a fake person, and the same applies to social media business profiles.
Social media is one of the best places to present your brand to your audience as it truly is (or as you want to position it). This means telling your audience what your business is doing in fun and creative ways, asking pertinent questions, acknowledging the answers you receive, and sharing awesome content that reflects your brand and helps consumers.
What you share is in your hands. Just make sure your brand can back up what you put on your page. The more authentic you are, the more your customers will love you and engage with you.
Best Practice #2:  Get Visual
Did you know that 90% of information transmitted to the brain is visual and processed 60,000 times faster than text?
So, if you want people to respond to your content on social media, add some pictures! According to Social Media Examiner, Facebook posts with a picture receive an 87% engagement rate, and tweets with a picture boost your retweet rate by 35%.
If you are struggling to find visual content that represents your brand, consider hiring someone to help you. It will be worth it in the long run!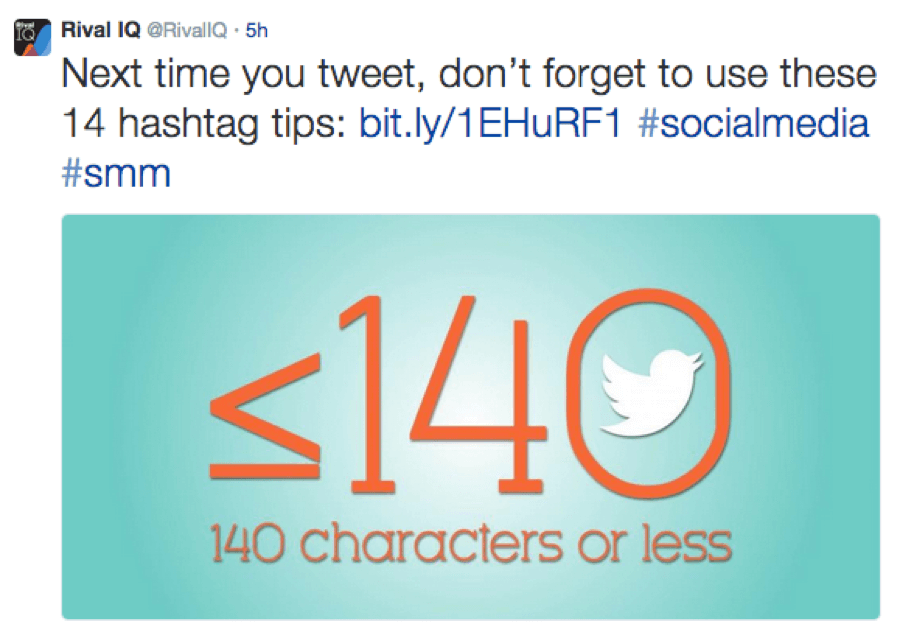 Best Practice #3:  Participate
If you start to see a lull in your social media customer engagement, take the time to evaluate how much you are participating on social media yourself.
It's true people love to consume great content from your brand, but that's only half the battle. Make sure you take the time to follow other interesting brands back, comment on content others post, and do your part by contributing to other industry-related social media profiles. The more people see your brand, even if it's not on your own page, the more chances they will have to interact with you.
One great example of a brand that is succeeding because of their participation on social media is Intermountain Moms. Not only do they respond to comments on their page, but they also offer live Q&A sessions with helpful nurses. It's a wonderful resource for mothers.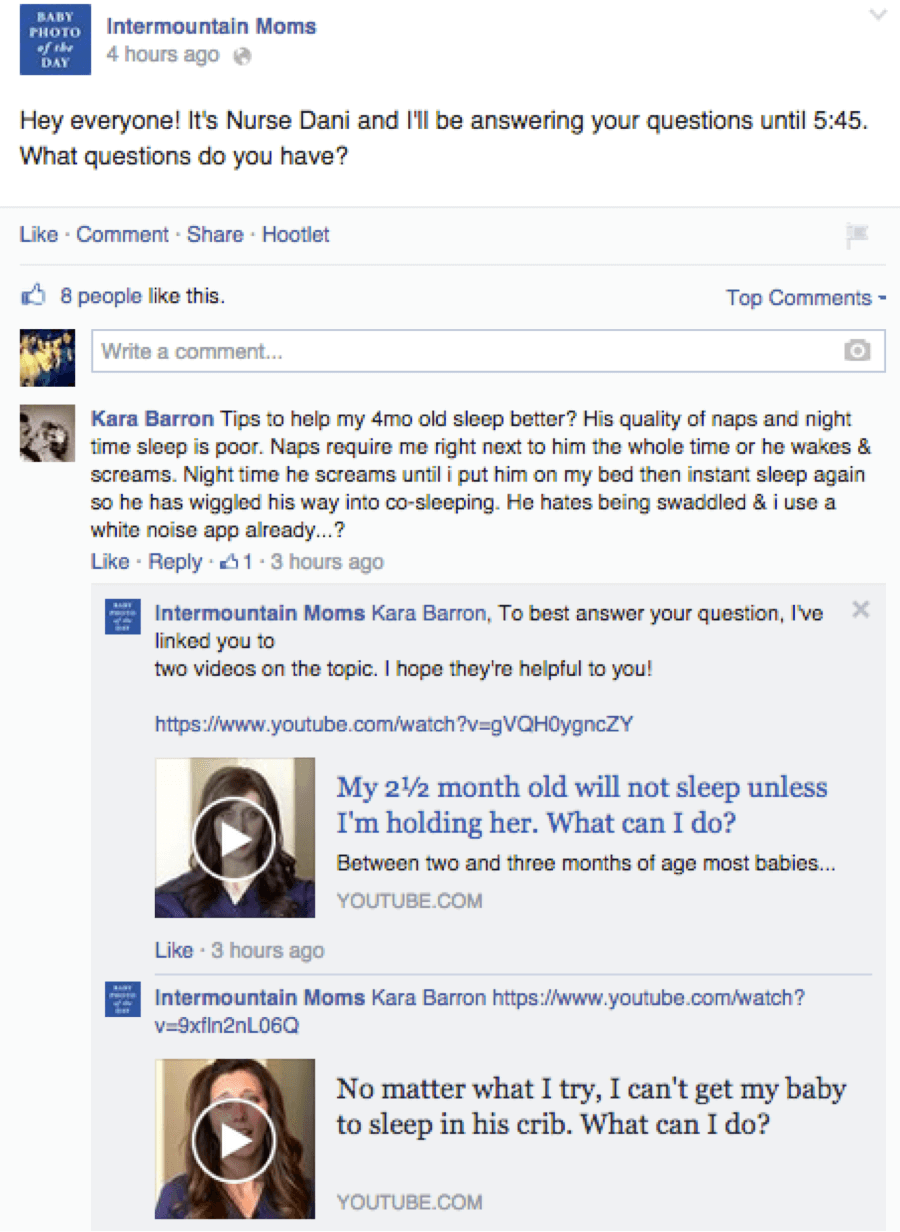 Best Practice #4:  Respond
Increase engagement by responding to your followers!
Asking a thought provoking question is a great way to get people to engage on your page, and responding back is a great way to keep the conversation going, while letting them know you care about their answer.
Consumers are starting to use social media more and more as a way to express how they feel about a particular brand. Seize this opportunity to respond to customer comments and reviews, both positive and negative. Think of social media as a free customer support platform!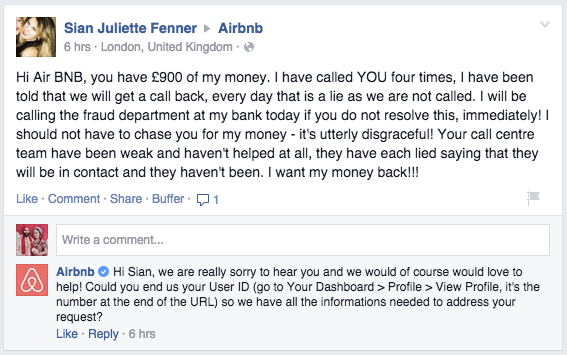 Best Practice #5:  Reward Loyalty
One of the best ways to increase customer engagement is to reward followers for their loyalty.
So, what does this really mean? It means running social media contests! People love getting free stuff, and if you're willing to be a bit generous, people who enter your giveaway can easily turn into a lead.
For example, I am a dedicated Facebook follower of Absolute Air — an HVAC company near my home that I would have never come in contact with if it weren't for Facebook. Absolute Air hosts a weekly giveaway where they choose one winner from the comments, and sends them a gift card.
Recently, I entered, won the giveaway, and was treated with such kindness that they gained my loyalty. When I need a new furnace tune-up, which company do you think I am more likely to call? Absolute Air or someone from the Yellow Pages?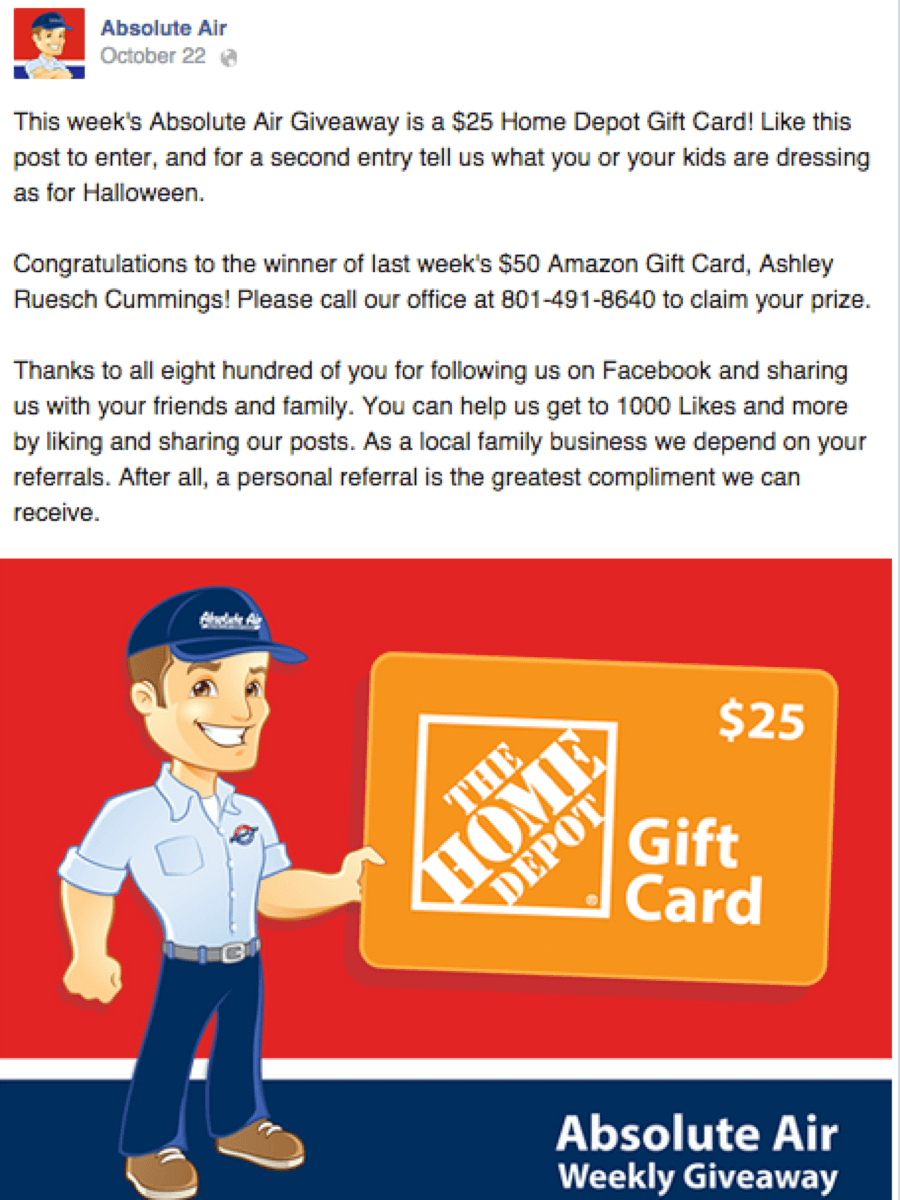 Start Engaging!
Try these five tips and tricks today to increase your social media customer engagement and generate more leads from your social channels. What other strategies do you have for engaging customers on social media?