If you have ever played a role planning and creating your brand website, you know it can be quite the arduous task. After putting together a labor of love of such magnitude, it is incredibly frustrating to realize you are not getting the visitor traffic you want or expect.
This spring, resolve to optimize your content to boost your SEO ranking and drive better and more qualified leads to your website. Here's how.
Don't Treat SEO as an Afterthought!
Too many marketers have a backwards approach to SEO. Instead of developing a strategy and implementing it from the beginning of the writing process, they write first and then cram in the "right" keywords later.
Consumers discover new brands by searching for answers to their questions and solutions to their problems. However, the language we use to describe our brand offerings often differs from how our target audience seeks answers online.
To resolve this disconnect, take these initial steps in order to create content that matches their search criteria:
Define the needs and wants of your audience. Consider what you bring to the table, and how it addresses what people need. Then, break down why they need this help in order to create likely search scenarios (which leads us to number two…).
Predict the keywords and phrases they may use in their search.
For this example exercise, pretend you're a baker operating out of an adorable shop in downtown Austin, Texas. You specialize in all sorts of baked goods, but you've received feedback that your cupcakes are what people are writing home about. Take these insights about your business to come up with categories of likely search terms and corresponding search queries.
Here is an example of how you can organize this breakdown:
Upcoming Event: Whether it's a birthday party, wedding or corporate gathering, party planners take to the Internet to search for the best dessert options in town.

Possible queries might include:

"Independent bakery in Austin, Texas"
"Affordable cupcakes"
"Custom cupcakes"
"Best party dessert in ATX"
Craving: When a craving strikes, it's generally a race to find the tastiest treat in the shortest amount of time.

Possible queries might include:

"Cupcakes near me"
"Best cupcakes in Austin, Texas"
"Local dessert options Austin"
Education: Sometimes someone is just looking for a good old fashioned DIY tutorial. Whether you supply recipes or tips on your blog, or want to remind them you can take the hard work off their hands, there are several ways to use education to lure researchers to your website.

Possible queries might include:

"How to decorate with frosting"
"Best recipe for homemade cupcakes"
"Cupcake recipe"
Once you define what your potential customers are looking for and how they are looking for it, you can design a relevant content strategy that meets their needs.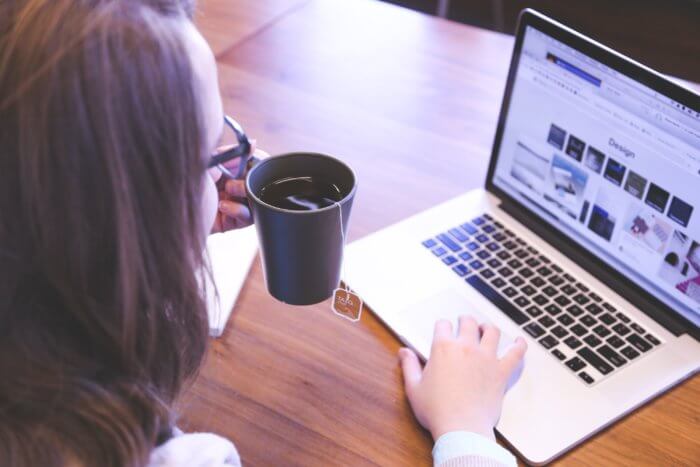 Amp Up Your Pinterest Game
It's a common misconception that Pinterest is just another social network like Facebook, Twitter, Instagram, and the other usual suspects. However, Pinterest is much more commonly used as a vehicle for search. As such, take an active approach to pinning images from your website and blog that will guide users your way.
As blogger Jenna Kutcher recently shared, the biggest differentiator between Pinterest and traditional search engines like Google is it is an organic discovery platform. Think about it: when you Google, you have to take the first step to type in a search query, which assumes you have to start with a specific intention or goal in mind. While Pinterest users may know what they're looking for before starting to scroll and pin, they often mindlessly browse and stumble upon ideas they didn't necessarily expect to find. Casual browsers are lured by visual cues and engaging captions to discover ideas, products, and services they may find useful.
To this end, make sure every piece of content on your website includes a dynamic visual you can pin to your boards and share with prospective audiences. Best of all, because 80% of pins are repins, once a few people start saving your image, their followers, and their followers' followers will likely follow suit.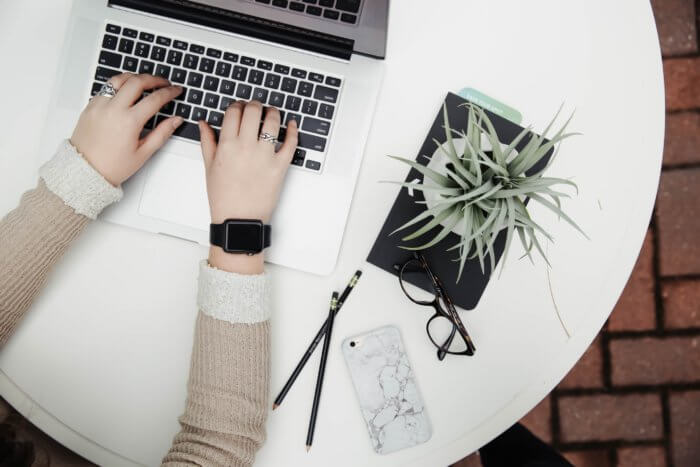 Incorporate Long Form Content
While the goal of your website is to create a concise, polished presence to introduce your brand to the world, long form content (1,000+ words) actually tends to rank best in organic search results. One way to incorporate these pieces into your website without sacrificing homepage brevity is to carve out a section of your website for a blog.
Whether you are the sole writer or one of many contributors, having a designated area for helpful ideas, recommendations, tutorials, and more is a great way to increase SEO exposure. Our favorite blogs feature clear writing, varied topics, and always align with the voice of the brands they represent.
Backlinks to relevant content on your website maximize exposure for the helpful content you've already created. Similarly, be sure to credit outside sources when referencing external material–you never know who will help amplify the reach of your post. Lastly, no matter what kind of content you provide, always include a call to action or a question to increase engagement and encourage visitors to follow through.
These simple changes will help take your SEO from good to great. When you're ready to measure the success of your SEO game, check out this on-demand training webinar from Rival IQ co-founder Seth Bridges.
What's the most effective change you've made to optimize your SEO lately? We want to hear about it on Facebook!