Long gone are the days of asking an intern to independently manage a brand's social media presence, thankfully. Most companies now correctly regard social as a critical messaging tool, understanding that strategically managing a direct line to the public requires strategic contributions from multiple experts.
Unfortunately, some brands still struggle to build the right social media team for the job. Here are the main social media roles companies need to successfully reach followers and develop a dedicated fan base.
Social Media Team Roles
Community Manager as Editor/Strategist
Like a newspaper editor, the community manager, or social media team lead, thinks about the audience first and the brand second. This person is intimately familiar with their existing fan base, as well as the type of people the brand aspires to reach. They stay on top of newsworthy trending topics and the industry at large to determine how to best tailor content to their target audience. The community manager knows that the more value the audience receives, the more engagement the brand will create, which in turn increases overall brand awareness and reach.
The community manager:
Establishes direction for storytelling
Is a news aggregator
Develops and prioritizes the editorial calendar
Ensures consistency and continuation of thematic content
Has a solid sense of timing and controls the flow of outbound content
Has a pulse on the community and can determine what content will be of value to the brand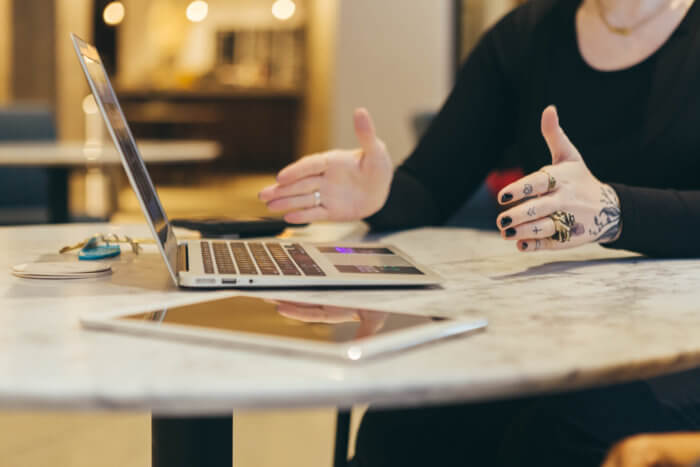 Community Engagement Specialist
Another role that can be covered by the community manager, or shouldered by another team member, is the community engagement specialist. This person monitors conversations about the brand on the social channels and responds according to moderation guidelines set by the social media team. The community engagement specialist is typically well versed in the sentiment of the community and can often gauge the reception of content posted to the accounts. Efforts of the community engagement specialist complement those of the community analyst (see below).
Content Specialist/Strategist
The content strategist is the resident messaging expert, ensuring key pieces of information are reinforced in every outgoing communication. By prioritizing big picture strategy and developing unique angles, content specialists are especially skilled at creating thematic approaches to content creation. This person serves as a fresh set of eyes, especially for the community manager who is often distracted by his or her additional daily responsibilities.
Copywriter
Some social media teams may choose to delegate copywriting duties to one person who is more creative, a stronger writer, or just has a knack for accurately reflecting the tone and personality of the brand. Copywriters often partner with art directors and graphic designers to develop creative assets for print and the web, and can easily pivot those skills to social. This position can be given to a salaried employee, or outsourced to a trusted freelancer or contractor.

Analyst
The social media team analyst is charged with extracting insights from data and analytics pertaining to owned channels and the competitive landscape across the board. This person provides the team with valuable information about what is working well while also citing areas for improvement. The analyst owns the measurement program for the social media initiative, establishing benchmarks and tracking success over time. This specialist produces regular reports for social and executive leadership team review and awareness.
Interactive Art Director
When creative asset needs arise, such as graphics and videos, the social media team turns to the interactive art director. Art directors can operate independently or lead a team of graphic designers to create compelling imagery to visually communicate key messages. This person often has web development skills, used to navigate the increasingly technical aspects that often come with social media development or integration with other web properties.
Public Relations Partner
While not necessarily always engaged in daily social media operations, the public relations partner steps in to assist when a crisis occurs to threaten the reputation of the brand. That means if a controversy begins spreading online, the public relations expert partners with the social media team to develop and implement a consistent, on-message narrative across all company communication channels until the crisis dies down.
Subject Matter Experts
Sometimes something small like a customer service question, or something big like a campaign targeted to a specific demographic, requires specialized subject matter expertise. These subject matter experts serve as an on-call resource for the social media team when needs arise. These experts provide information from key divisions of the company, such as customer relations, product or service groups, corporate communications and the legal team. By bringing their knowledge to the table, the social team ensures message development is accurate, factual, and sound before issuing a public response. Especially within bigger business units, subject matter experts are also responsible for initiating the escalation process further up the chain of command, if needed.
In Summary
When budgets are tight, the idea of creating more positions to support social may seem impossible. If that sounds familiar, keep this in mind: you can reduce the total number of roles by giving individual contributors multiple responsibilities. A word of caution: if you choose this route, ensure each person has the right skill sets required to meet and exceed all objectives without burning out. If you determine more staffers are needed, but the budget just isn't there, an alternative option is to outsource specific work to trusted freelancers and contractors.
No matter how you decide to structure your social media team, make sure these essential areas of expertise are reflected in your roster. By establishing official roles and responsibilities up front, your brand will be set up for social media success in the long run.