Rival IQ's competitive analytics and unique data flexibility enable New Belgium Brewing to benchmark their social media marketing efforts, optimize their digital marketing strategy and optimize their digital marketing strategy. 
Metrics That Sell
Defining your brand's social best practices is an endeavor, testing the strength of any marketer. It goes beyond understanding best practices on each social channel to fully identifying and understanding the tactical approach best suited for your brand's social presence.
For Kevin Darst, New Belgium Brewing's digital and media manager, it's gotten a lot easier. What is typically a daunting process, no longer has to be. "Getting data the right way speeds the process," says Darst "Rival IQ delivers the data in a convenient way, which significantly speeds up the process." Data that gives Darst the insight to create a content strategy built upon New Belgium best practices. He looks deeper into the data to uncover why people follow and why they engage with specific posts.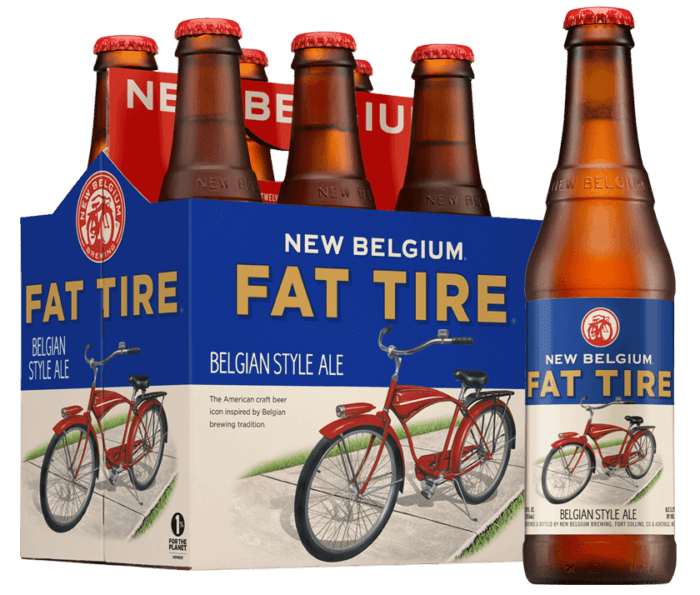 For New Belgium's social followers it's about the brand, and what the brand represents. Darst's team translates that into high-quality product shots, engaging employee stories, and advocacy efforts.
"Using Rival IQ is like having an extra marketer on staff who can take a deeper dive into trends that we're seeing and determine if we're directly influencing social performance or if there's an external force moving the needle," said Darst. "What's great about Rival IQ is that you can spot trends in algorithm changes. For instance, if engagement suddenly drops, we can see if it only happened to us, or if everyone in our landscape experienced the same trend."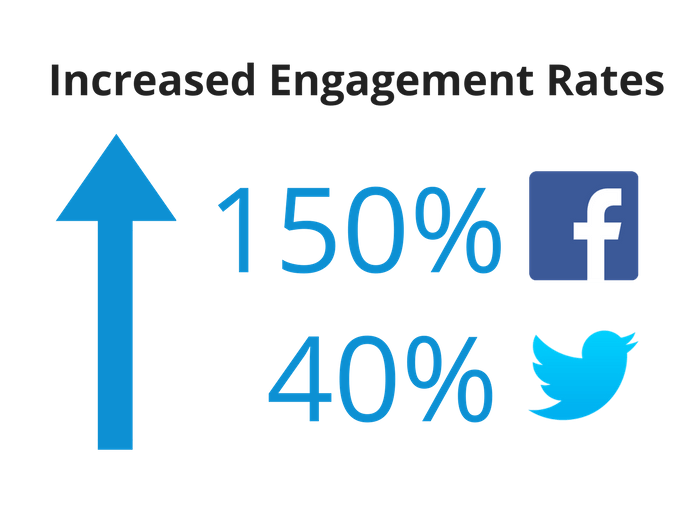 With Rival IQ, the numbers tell the story and help the team continue to roll in the right direction. With their engagement rates increasing by over 150% on Facebook, and 40% on Twitter, it's the secret ingredient making it all come together.
Patterns That Pop
Keeping a close eye on top beverage brands is part of creating the New Belguim content strategy. Outside of regularly reporting on their content, Darst relies on the breakout post alerts. "The alert emails from Rival IQ are extremely valuable," says Darst. "They help me spot patterns in successful content and keep tabs on their social campaigns."
Identifying patterns in the competition's success gives New Belgium an opportunity to re-evaluate their own content. The team considers their own ability to play on that content. They ask themselves:
What is it about that content that makes it work?
What is it about that content that makes it work?
Can they tell that story in a New Belgium voice?
Other patterns emerge as well, like what is no one else doing? With Rival IQ, New Belgium can spot the gaps and capitalize on what's missing. They can take what other have tried or missed and do it better.
Benchmarking All of It
When you're out to tell great stories like New Belgium, engagement matters. Understanding what is relevant to your audience is critical, but how does that success look?
"It's easy to get stuck comparing yourself to yourself," said Kevin Darst, digital and media manager, New Belgium Brewing. "If you're only analyzing your business' metrics, that data isn't informing you about your progress in the market or the industry. With benchmarks from Rival IQ, we can compare our performance against industry leaders, premium beverage brands, and other craft brewers. Benchmarks give social metrics power; a reference point."
Until adding Rival IQ, success was a measurement of improvement over time. The continuous improvement still matters, but now the team can layer in competitive benchmarking. But New Belgium doesn't limit their comparison to the top beer brands – they want to measure against the top beverage brands. Rival IQ alleviates the gap in competitive benchmarking.
"The process was quick, easy to set up, the price is right, and Rival IQ does exactly what we need," said Darst. New Belgium now can understand their performance compared to other top performing beverage brands.
New Belgium isn't just another beer brand. Their fans love them for the beer, for the company ethos, and so much more. This employee-owned company has set forth to blaze a new trail, and their social strategy reflects that. Those are the stories they seek, and New Belgium strives to tell those stories and live up to their fan's expectations. The data says they're successful, and we foresee a winning streak for New Belgium Brewing.