When you and your agency play a hands-on social media management role for your client, every social report is an opportunity to shine.
Not only do agency clients want reassurance that they're getting a solid return on their investment, you want to show off the work you're proud of. While explaining analytics to your client can sometimes be a difficult process, that can change with reports that are easier to understand and act on.
Want to impress your client? Develop stimulating social media reporting that's easy to understand and provide value. Here are three surefire ways to improve your reporting process in 2019.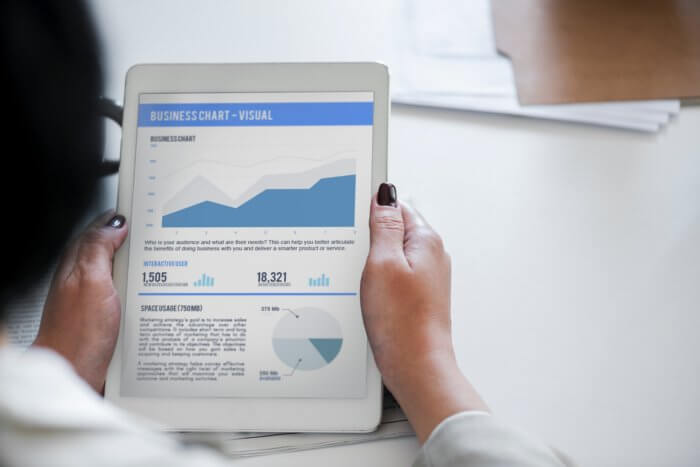 Tailor your social media reporting to your audience
Truthfully, every client expects to receive a report, but not everyone actually reads them (insert sad face). Oftentimes reports are so chock full of numbers, percentages, charts, graphs, and other busy information, the reader's eyes simply glaze over with boredom.
To earn and keep your reader's attention, keep your audience in mind when developing your social media reporting. Doing so is key to selecting the most relevant metrics you should present. Are your clients only interested in the big picture, or do they prefer more granular insights? No matter what, make sure you deliver custom findings that explain what the data means, why it's important, and your recommended next steps.
Make sure your timing is right
Not only should you tailor the findings to your audience, you should also tailor the timing and delivery of your social reporting too. Take the following into consideration:
Scheduled meetings. How often do you meet with your client? If you have a check-in call on a weekly basis, consider delivering a fresh report the day before each call. That way your client will have enough time to review in advance, and a portion of your call can answer any questions or requests based on that week's findings.
Activity levels. If you monitor too frequently, it's kind of like watching and waiting for water to boil. It doesn't do anyone any good to review results that barely change from report to report. Consider the activity level of your campaign, and the industry at large, to determine the right monitoring frequency.
Don't be afraid to ask. When in doubt, ask for feedback. After reporting for a couple of months, check in to see if the team is itching for a change.
Answer their questions before they can ask them
All too often, clients read a report and wonder, "So, what should we do with this information?" Stay ahead of the curve by anticipating your client's questions and answering them throughout the analysis.
Start by putting yourself in your client's shoes as you review the results. Every time you find yourself pausing for clarity and scanning the page for more information, include a callout box with an explanation. By proactively explaining why a number or finding is significant, you reduce the risk of your client becoming overwhelmed or frustrated as they read along.
When in doubt, automate your reporting
If I'm your client, I want to receive clean, easy-to-understand social media reporting on a regular basis. Then, I'll want to get on the phone or meet in person to discuss. (Hmm, maybe I'm high maintenance…? 🤔) The last thing I want to do is poke around in a tool and hunt for the information by myself.
That said, every client has different preferences. Some are like me, while others want direct access to the monitoring and analytics dashboard to see things for themselves. If your client is more hands-on, Rival IQ has handy automation features to help you out. For example, if your client uses Slack, you can automatically deliver the reports to their Slack channel. There's no doubt that if something saves your client time and energy, you're providing them a value-add service.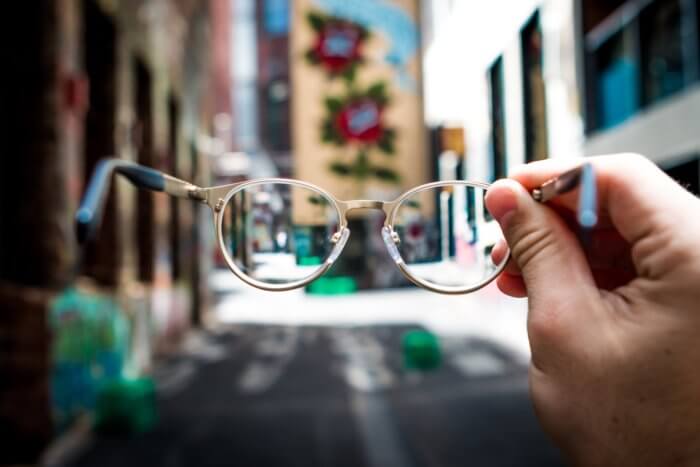 Present new, helpful information
Every client has seen the basic metrics: clicks, views, unique visitors, bounce rate, etc. While these insights are important to tell the whole story, it's not necessarily always groundbreaking information, especially for companies who have invested in social media campaigns for years.
Jazz up your reports with insights that your client hasn't considered before. For example, Lee Odden from TopRank Marketing uses analytics tools to reveal detailed information about his client's customers, and present those insights to the chief technology officer.
By sifting through the data to identify trends, Odden's team develops a "rhythm report," AKA a data review demonstrating what makes their target customers tick. Lifting data directly from Rival IQ's Discover feature, the rhythm report includes:
Customer search keywords
Social conversations and topics
The top publications read by target audiences
Who influences audiences and what influences them
Don't be afraid to go "negative" in your social media reports
Presenting social listening findings is a great chance to demonstrate everything going well in your campaign. However, it's unrealistic to think everything is going swimmingly at all times.
Comprehensive social media reporting not only identifies goals, strategies, and successes, it also calls attention to any failures and cite opportunities for improvement. Social media is one big pool of trial and error, so even if the data suggests a particular direction didn't work, share it (including suggestions to improve) to strike up a productive, collaborative dialogue with your client.
Analyze and compare paid versus organic engagement
If I had a dollar for every time I've heard "you have to pay to play," I wouldn't have to work anymore. Either that or I'd have one heck of an ad budget to spend. Regardless, when I hear people say they believe paid is king, and organic is useless, I disagree. Instead, a healthy mix of paid and organic content is the way to go.
Organic content is a great way to test the content that performs the best. Which posts have the potential to go "viral," with audiences sharing it enough that it lands in friends' newsfeeds? What is it about this organic content that resonates so well with target audiences?
The Rival IQ tool has a feature to analyze and compare paid versus organic engagement, making it a breeze to include these insights on your daily, weekly or monthly reports. Best of all, you can apply these insights to your client's paid campaigns to get more bang for their buck. Win-win.
With the right tool, it's easy to produce reports that help you AND your client. If you have any social media reporting best practices to throw into the ring, let us know on Twitter. We're all ears 👂🏻.