Events are the best times to demonstrate to your audience that your brand is, in fact, alive and well. The way to do it is through video.
As brands flock to update their social media channels and interact with audiences, it's critical that content creators stay active to keep social feeds fresh and exciting. However, text, links, graphics and photos aren't always enough to demonstrate that a brand is busy and in demand.
Here are three great approaches for capturing video at your and industry events.
Capture Events in Real Time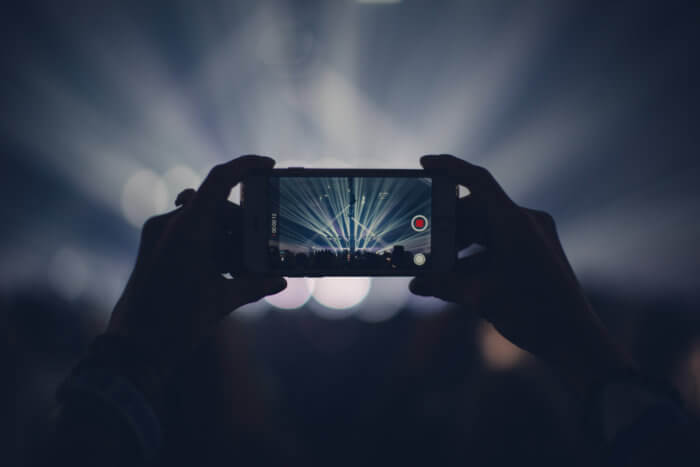 From Facebook's Live Video to Instagram stories, nearly every social media platform has a short form or live streaming video component. Users have completely jumped on board, and brands are starting to take notice too. According to the Social Media Examiner, 14% of marketers experimented with live streaming video in 2016, and 43% plan to use live video in 2017.
Now people can tune in as an event is unfolding without even getting up from the couch. As a user scrolls through their social feeds, they may be pleasantly surprised to find a video stream, allowing them to follow along in real time. In many cases, when brands announce in advance that they're planning to go live at a particular time, users will intentionally tune in to watch. For inspiration on how to broadcast live to reach audiences and earn engagement, check out our review of Warby Parker.
Perfect for:
Lively events featuring crowds, a celebrity presenter, live music, or any activity that would make someone wish they were there.
Film with:
Your phone
Suggested Social Platforms:
Facebook, Instagram, Snapchat
What to film:
While on location, keep an eye out for compelling moments that will translate well on video. From the brand perspective, find an angle to share that the viewer won't be able to get anywhere else. Think: behind the scenes moments and first-hand short interviews with VIPs. Show just enough to provide intrigue and value for your audience.
Recap Events with Video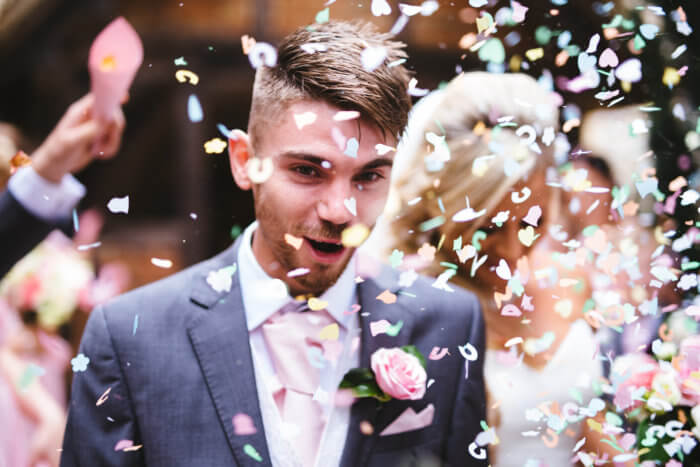 If you are attending an exclusive event that requires an invitation, sometimes it's poor form to broadcast as it happens. You may run the risk of releasing proprietary information by accident. In some situations, it may just be distasteful to be using your phone at the moment. No matter the situation, there are countless reasons why a brand will opt to release a polished version of the video later instead of sharing raw footage in real time. When in doubt, film during the event, spend ample time doing a professional edit and seek necessary approvals and permissions along the way.
Think about it this way: if you're getting married, as the bride and groom you may not wish to provide real-time updates of your wedding as you're walking down the aisle. However, you might hire a professional video crew to capture your big day and edit into a short sizzle reel as a keepsake. At that point, you may choose to tastefully share with all friends (both on and off the guest list) via social media.
Perfect for:
An invite-only affair
Film with:
Your phone, or professional production equipment
Suggested Social Platform:
YouTube, Vimeo, embedded on your brand's blog or website
What to film:
Since you will be creating a recap video, as you film, keep in mind how you're going to take separate clips and turn them into a story your audience can follow. Be sure to capture key moments, noteworthy sound bites, on-camera interviews, and silent b-roll illustrating what the event is all about.
Interview Subject Matter Experts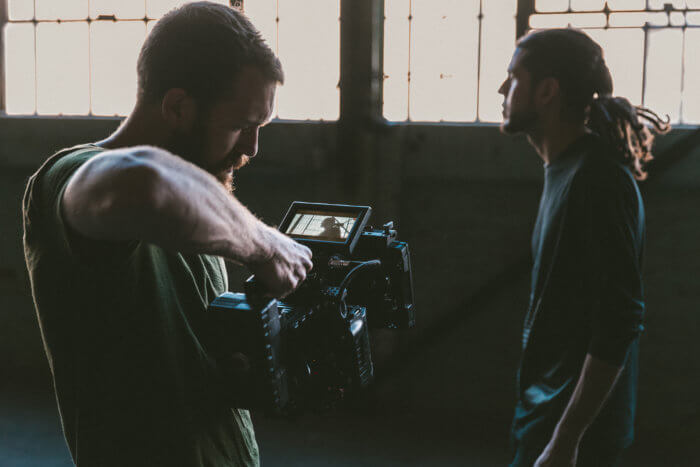 If everyone who is anyone in your industry is attending a conference or networking event, there is an abundance of rich video content ready to be captured. Focusing on keynote presenters, you can choose to provide live video updates, a recap video, or both.
Perfect for:
An industry-specific conference
Film with:
Your phone, or professional production equipment
Suggested Social Platforms:
All social media channels
What to film:
Seek out subject matter experts (SME) in the crowd and ask them a few questions on camera. Be sure to have them answer "Jeopardy style." The SME will rephrase your question before giving their answer. This way when editing, you can keep a clip of their answer and delete the rest while preserving context a viewer can understand.
Final Tips:
Tip #1: If you have access to a guest speaker or host in advance, ask them if you can have a few minutes of their time to ask questions on camera. You can record these interviews several hours, days or even weeks before the big day. Schedule promotional releases via your editorial calendar. Once you edit and produce your footage, you can pre-release sneak peek videos to generate excitement and increase attendance for an event, even before it starts.
Tip #2: Additionally, you can interview people ask them why they attended if they're enjoying their experience. Inquire about key messaging to capture sound bites or "quotables." Often, those interviewed will naturally share a tidbit that happens to align with your core messaging. When this happens, take advantage of it as brand messages are much more powerful when delivered by a third party.
Do you have an event coming up? Planning to provide before, during and post event coverage? If so, please share links to the finished product in the comments. We'd love to see and have your examples serve as inspiration for other readers. Thanks in advance!How to Capture Events With Video