Including influencer marketing strategy in your marketing plan is a must have, no matter how large or small your company. Engaging with influential experts and further developing these relationships can accelerate lead generation, build trust and increase brand awareness. Additionally, it's a great way to get feedback on the product or service you offer. A tweet or blog post from an influencer can increase traffic to your website by the hundreds, if not thousands overnight.
In the early days of Gist.com, now part of BlackBerry, we spent a lot of time building relationships with influencers in our target market. The identification process was one of the most difficult steps. Who were there? Where did they spend their time? What did they read? What was important to them? What did they write about? All are important questions to ask yourself as you're going through this process.
At the time there was not a simple tool or process, so we manually searched, followed and listened, while we built our list and began engaging. Since then, several handy tools have emerged into the market to make this process a lot easier for marketers.
Below is a list of a few influencer marketing strategy tools I've found helpful. Take a minute to check them out and let me know what you think in the comments. Also, feel free to leave other tools and strategies in the comments as well!
1.  Little Bird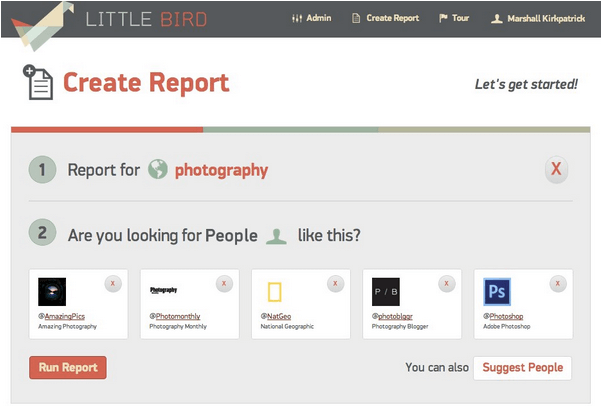 Little Bird enables businesses of all sizes to discover peer-validated, topical influencers on all major social media networks, based on topic of interest. The process is pretty quick and painless; simply choose a topic and let the tool go to work for you. Once you get a good list of influencers in your Little Bird account, you can begin building relationships with these people. Little Bird will help you learn what's important to them and show you what content they are sharing online.
There is also a nifty Compare report that allows you to enter any Twitter handle to learn how connected the person is and if they are connected to the influencers in your topic of interest. You can request an invite to try Little Bird here.
2.  Insightpool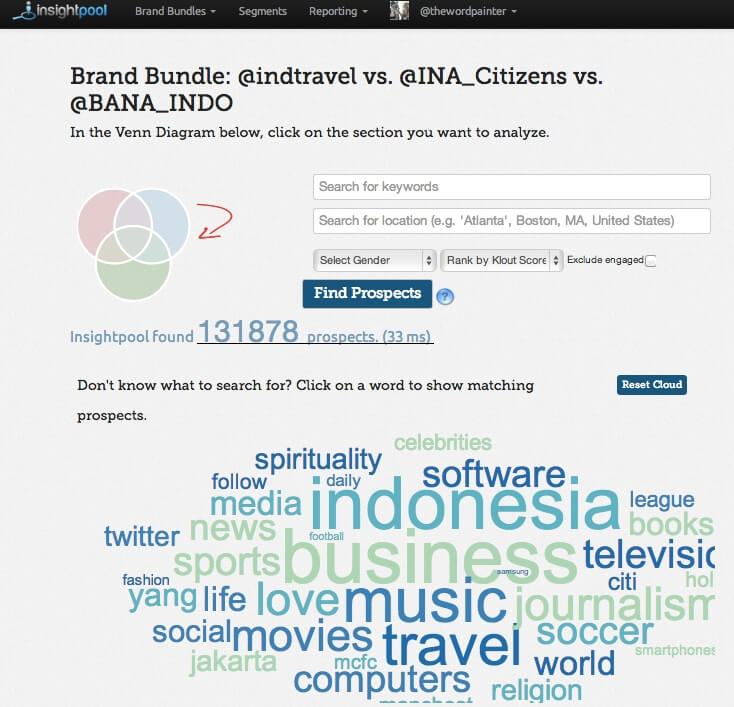 Insightpool, a social engagement automation tool, was helpful to me on a project that required identification of influencers in targeted geographic regions. The tool has a robust people search engine that makes it simple to identify influencers and segment them based on location, interests, influence and much more. In addition to the people search engine, Insightpool has an engagement tool that helps brands build campaigns to interact with the influencers, prospects and customers they have identified. Learn more about Insightpool here.
3.  Traackr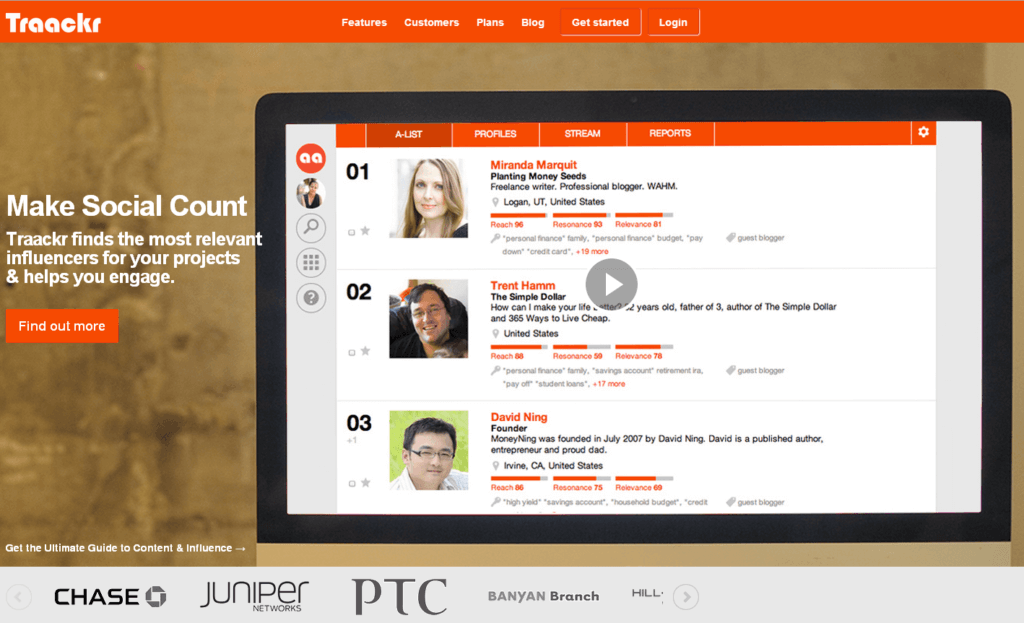 Traackr helps you find the most relevant influencers in your industry or project and engage with them. Traackr searches the entire social web to find the most influential people and presents them to you ranked on reach, resonance, and relevance. Traackr makes it simple to read their content and share directly from the tool. In addition, Traackr provides a set of reports that lets you monitor your progress and report on influential share of voice.
A few months ago, Traackr partnered with relationship management tool Nimble to help users manage influencer outreach efforts. According to their blog post, this integration allows users to add influencers to Nimble to manage and record interactions, view conversation history, schedule follow-ups and reminders, coordinate with team members, and record notes. Definitely something to check out to manage your influencer marketing efforts.
What influencer marketing strategy tools do you use?
Let us know in the comments, so we can all share best practices.
Editor's Note:  In 2014, Rival IQ added Twitter mentions and influencer reports to its analytics tool.