At some point over the last decade or so, stalking became an acceptable practice in our society.
I don't mean that we're all suddenly peeping in people's windows and following cars around dark street corners (because that's not cool). However, over the years the Internet has given us a new license to, say…do our research.
From investigating someone before a first date, to checking out a new restaurant menu before making a reservation, to fact-checking someone's resume before making a formal job offer, Internet research applies to so many areas of our lives. And yes, these skills often translate well with B2B and B2C marketing programs.
If you've been shy in the past about your online sleuthing abilities, it's time to proudly fly your stalking flag high. Here's how Internet digging (formerly known as stalking) can actually improve your digital marketing campaigns in multiple ways.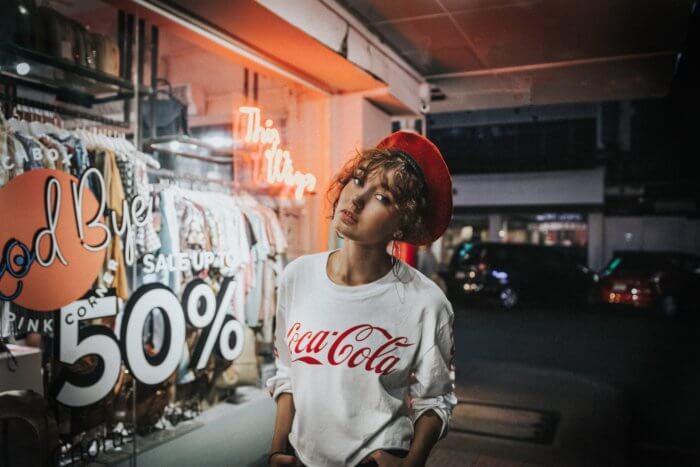 Determine what niche audiences want
While it's probably not a good idea to stalk your ex (just let it go), keeping tabs on your target customers is smart. Remember that marketing tactics that work well for one audience will not necessarily be effective for another. You must always first identify who you want to reach, then determine the most effective ways to grab that specific person's attention.
This is especially true for Generation Z, defined as those born between approximately 1995-2014 (feeling old yet?). Every generation is unique, but Gen Z is particularly discerning, especially when it comes to picking up what brands are putting down. They're hard to please and typically don't respond to traditional marketing tactics (even when people just a few years older do).
So, how do you reach a niche audience? Well, let's say you want to reach Gen Z. Start by asking yourself these questions as you conduct your online research.
Where do they seek their information? Identify platforms, people, and places where Gen Z members flock to so you can meet them where they are.
How do they share information? Follow a Gen Z online and you'll see their attention span is short, but they're quick to share bite-sized updates. Keeping their proclivity to share top of mind, you can create short-form, digestible content and include sharing buttons at every opportunity (think WhatsApp, Twitter, etc.). They'll share with a friend, that friend will share with their friends, and the rest will be history.
What content do they like? Take a look at what they are sharing. Gen Z values entertainment over connection (even with friends). As you can imagine, interrupting their video or game to watch a mandatory brand advertisement is a major turn off, so brands need to bring their A-game in the content creation department in order to impress.
What calls to action do they respond to? Do a deep dive and see what your competitors (and even brands from completely different industries) do to grab Gen Z's attention. Does Gen Z opt-in to receive information from another source (emails, texts)? Are they more likely to sign a petition rather than follow a brand page or join a group? Evaluate what's already circling online to give you a good sense of what types of requests resonate best.
What do they not like? Scour the web for critical posts, especially if they're in response to a company or celebrity effort to reach the masses. Any good stalker will also use the old school tools at their disposal, so don't forget to casually interview people who fall into your target markets when you see them IRL. If you can tear him away from his phone, Thanksgiving would be a great time to ask your 14-year-old nephew what he thinks about Facebook (spoiler alert: he probably hates it).
Whether you're targeting jet-setting professionals, fashionable soccer dads, or disgruntled teens, find out what makes your niche audience tick and adjust your strategy accordingly.
Listen well and adapt quickly
In a recent Fast Company article, MailChimp's co-founder shared the company's motto: "Listen hard, change fast." In other words, the company decided early on to relinquish vision control to the customer, letting demand directly inform product innovation and dictate the company focus. We all have tight budgets, limited time, and pride in the work product already produced, so this simple concept is more difficult to implement than it sounds. That said, MailChimp's approach is something every business should strive to achieve.
Significant change doesn't happen overnight, but taking small steps each day will produce big wins in the end. Here are a few techniques you can try right now.
Grow thick skin. Monitor online conversations pertaining to your brand, product, or industry, and don't get defensive. Instead, take a page from MailChimp's guidebook and view each criticism as an opportunity to learn and improve.
Never stop listening. People change their minds all the time. Just because everyone liked something you did last week doesn't mean they'll still like it tomorrow. Stay nimble and keep listening as opinions evolve and you fight to stay relevant.
Be persuasive. Do thorough investigation with your listening tools and explain the results to your boss in actionable layman's terms.
Tip: Even before briefing leadership, persuade them commit to implementing change based on your findings. You'll need their buy-in from the get-go to make your research worth it.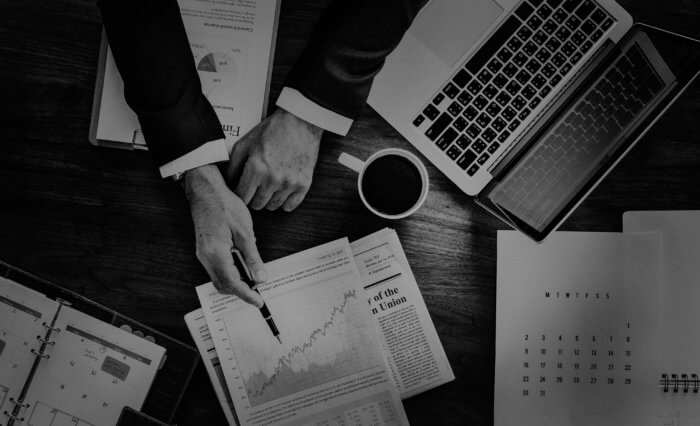 Keep tabs on your competitors
Any savvy marketer knows that understanding what the competition is doing means smarter strategy, better content, and more accurate benchmarking.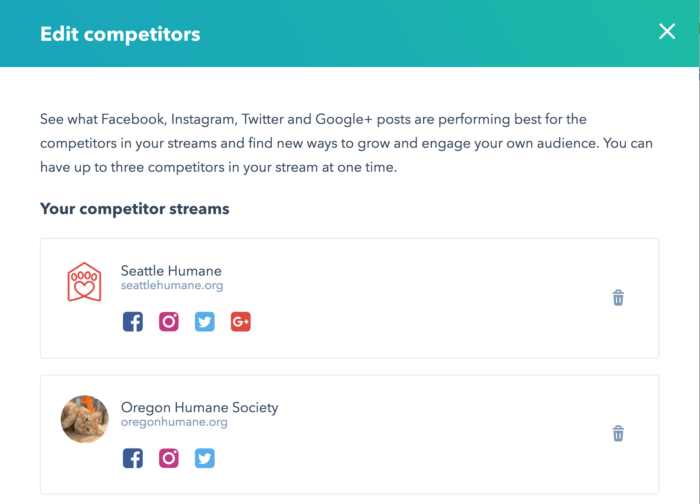 Psst: are you familiar with Rival IQ's new partnership with HubSpot? Our Competitor Streams make it possible for HubSpot customers to track their competitors' social engagement and activity on all major channels within HubSpot.
We get that stalking is one of many things on your to-do list. That's why this partnership aims to make it easier for customers to keep an eye on competitors' social while juggling email marketing, sales automation, landing pages, and more.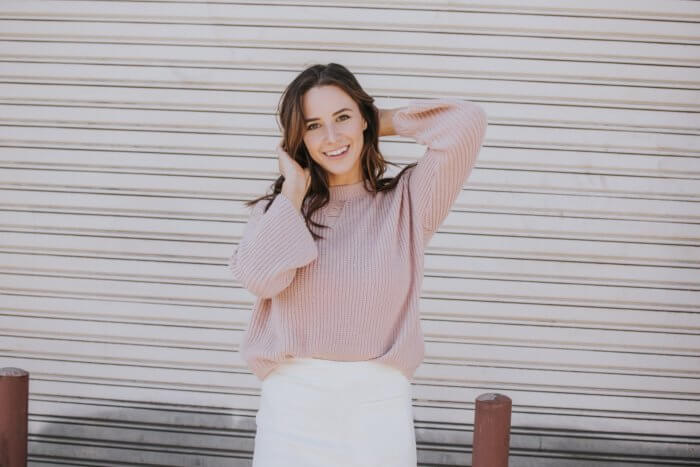 Identify the popular people
The band Bowling for Soup was really onto something when they wrote the song "High School Never Ends." In many ways, truer words have never been spoken. In marketing terms, replace the titles "jock," "class president," and "cheerleader" with the term "online influencers." These are the people you need to know about because they sway public opinion and purchasing decisions with incredible force and precision.
Influencer marketing, or paid partnerships between social media influencers and a brand, exploded on the scene when marketers caught on that customers were more likely to listen to their favorite Instagram star instead of taking a brand's word for it. In fact, 70% of teenage YouTube audiences are influenced more by YouTubers than by traditional celebrities.
You have two jobs:
Figure out who is influential in your target customers' eyes.
Convince influencers to work with you.
Figure out who is influential in your target customers' eyes. Ready, set, stalk. It's time to scan articles, trending topics, hashtags and relevant conversations to determine who's who among your target audiences. A good place to start is reading round up articles about influencers in your industry (this is a popular topic that gets media coverage regularly).
For example, if you own a high-end boutique in the South, you'll likely see multiple mentions of Julia Engel of Gal Meets Glam. Take a look at Engel's Instagram and you'll see pictures of her with friends traveling to beautiful places. Look even closer and you'll see her friends are tagged, many of whom are reputable influencers of their own accord. Switch to the friend's account and scroll further until you happen upon an event photo with a geotag. Turns out, there was recently a high profile event in New York and everyone who's anyone was there. As you can see, it's easy to go down the rabbit hole, but a little stalking goes a long way to figure out who matters in your customers' eyes.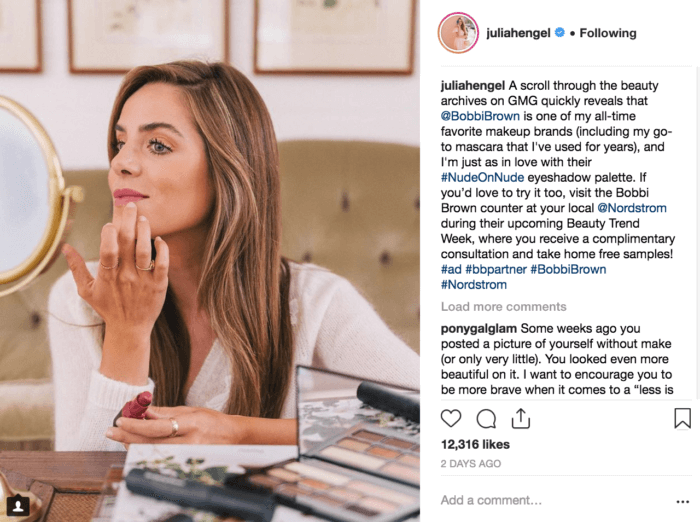 Tip:
Look for a small blue check mark next to an Instagram username. If it's there, Instagram recognizes this account with a 
verified badge
, which means they are the real deal.  
Convince influencers to work with you. Since influencers generally want to be transparent and real with their followers, most will only enter into brand partnerships with companies they actually like and want to endorse. In order to create a product or partnership that will be attractive to the influencer and their followers, it's essential to first understand the influencer's background and reputation.
Once you've created a short list of target influencers, it's time to understand them better (especially if you are unfamiliar with them to begin with).
Here's how to conduct a little one-sided virtual get-to-know-you session:
Read their content. Don't skimp here. Go back weeks, maybe even months, to read every tweet, look at every Instagram photo and caption, and do a sweep of their blog and website. Take in key information, such as past or present brand partnerships, and whether or not they feel strongly about particular topics. Make sure they align with your brand's values and mission. If they don't, chances are high that their audience won't click with your brand, so you have to cross them off your list.
Watch how they interact with the public. How do they handle comments? Do they seem to have engagement standards? Look at all public interactions to find out. To do this, check out their Instagram posts, blog responses, replies on Twitter, comments left on Facebook and more. If you'd like, take it a step further by direct messaging them on platforms like Instagram Stories and Snapchat (make sure you are genuine in your message). Do they respond? What do they say? Engagement practices say a lot about the influencer and how he/she conducts themselves online. This will also give you a glimpse into how they will represent your brand and recommend products.
Look beyond followers. Don't fall for an influencer just because they boast an impressive number of followers. Be aware of bots, AKA fake followers. Do a sweep of who follows your target influencers and make sure they're actual people, not manufactured accounts. This is important because the whole point of working with an influencer is lead generation, and bots aren't buying your brand.
If you're using stalking for good, is there a particular tidbit you've gleaned or influencer you've connected with? Let us know on Twitter!