We hear the term thrown around all the time, but what exactly does brand loyalty mean to you and your target customers?
Instead of just referring to a textbook definition, start by thinking about why you personally become brand loyal. For me, it usually boils down to good experiences, product and service reliability, quality, and monetary perks.
As you can imagine, a love affair with any brand doesn't happen overnight. Earning brand loyalty requires consistency and repetition over time. With so many great opportunities to interact with the public, social media is a natural platform to cultivate and foster these deep relationships. Here are a few suggestions to optimize your communication strategies to build strong brand loyalty among existing and prospective customers.
 Offer Stellar Customer Service
According to Lina Khan on an episode of the Note to Self podcast, 90 percent of Amazon Prime members don't compare prices anymore. It turns out that for many customers, the benefits of shopping in pajamas and free two-day shipping outweigh the effort it takes to find the best deal.
This should tell us that today's shopper values convenience above all else. With the Internet at their fingertips, people want to solve problems and find answers to their questions on their terms. Capitalize on this demand for convenience by ensuring your brand is easily accessible for online customer service.
Be responsive. Make it a policy to respond to messages and comments within a specific period of time. A good rule of thumb is to respond within the hour during business hours, and first thing in the morning for messages sent after hours.
Set expectations. In your page descriptions and bios, mention your virtual hours of operation so users know when to expect a response. There's nothing more frustrating than asking for help and having to wait nine hours to receive it. However, if the expectation is set that responses will be sent by a certain time, most users will understand and have a lower tendency to get worked up. (I said most… there are always exceptions!)
Automate. If you'd like to provide round the clock assistance and guidance but still have a life, enable the chatbot feature on your Facebook Page and website. As chatbots become widely used by large retailers, customers are growing accustomed to this immediate access. Pretty soon, it will become the standard expectation, so consider early adoption.
Enable your team. Make sure you have a decision maker on the communications team that has the power to actually make change. If this person doesn't sit on your team, at least make sure they are available to weigh in on problems and requests in a timely manner. The last thing you want is to offer support to your customers, only to not be able to provide adequate solutions and perks to guarantee a positive outcome.
Take inquiries seriously. On a similar note, treat social media inquiries with the same level of urgency and respect as you would with any other customer service forum. I once worked with an electricity provider that used the same escalation process to handle social media complaints as they did for calls from media. In other words, they understood that the viral power of a problem shared online is as, if not more, powerful than an exposé on the evening news.
Provide Helpful, Value-Add Information
Since content is king, we talk a lot about content marketing. In addition to brainstorming fun, creative ideas for your editorial calendar, it's arguably more important to deliver information and resources that benefit your target audience.
Strive to be one step ahead of the customer by predicting their wants and needs and answering questions before they can be asked. The best brands use annual traditions, current events, and pop culture moments to anticipate what will soon be on shoppers' minds. From there, they share suggestions, links, information and more that address whom to listen to, what people want, when to engage, where to find something, how to do it, and why it's important.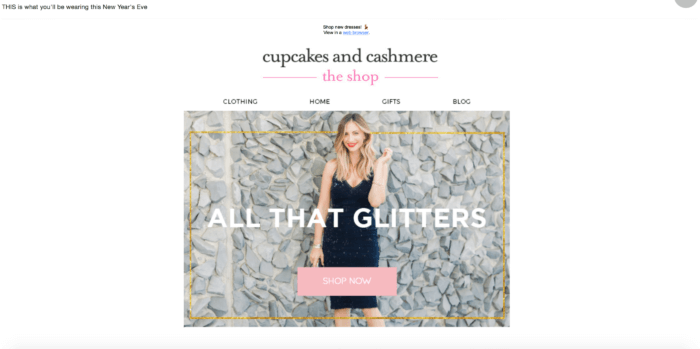 In coordination with the launch of their e-commerce platform, the Cupcakes and Cashmere team has really stepped it up in the promotions department, particularly with organic and paid social media posts, and timely email newsletters. C&C knows their target market (generally females aged 18-29) and creates content that directly speaks to (and sometimes dictates) their needs and preferences. As founder Emily Schuman puts it, "If there is already a kind of established trust and respect for a person and their brand, that's a very natural progression then to have that lead into e-commerce, because it's already happening naturally," said Schuman. Since Schuman has already earned brand loyalty from her readers and followers, she can afford the risk to expand her business offering beyond the blog and affiliate links.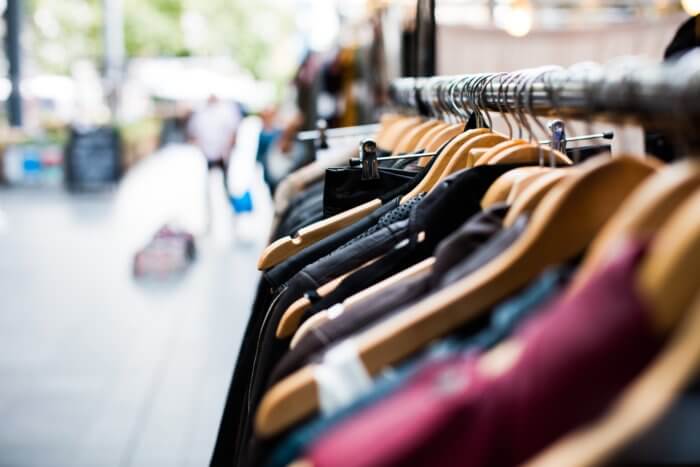 Reward the Regulars
According to Forrester, more than 80 percent of consumers are attracted to deals like coupons and discounts offered by companies they've visited before. When combined with in-store or in-app incentives, you have a recipe for brand loyalty.
In the long list of reasons why I love Nordstrom, the Nordstrom Note rewards program is number one. Brand cardholders earn one point for every dollar spent in stores or online at Nordstrom, Nordstrom Rack, and HauteLook. Periodically, customers can really rack up the points when bonus points days are offered throughout the year. For every 2,000 points earned, a $20 Nordstrom Note is offered to spend on anything at Nordstrom.
Sign. Me. Up. When a store that sells merchandise that speaks my love language (fashion, beauty, home, and more) and they want to give me free money for shopping with them, it's an absolute no-brainer. Just take my entire paycheck.
By tapping into human psychology with this rewards program, Nordstrom always gives me a reason to shop often online and in their stores. In addition, the brand also outsources promotions to third parties through their social influencer partnerships. This is a brilliant move because customers are more likely to make purchasing decisions based on recommendations from bloggers, celebrities, and online personalities they already know and trust.
If you think your brand can't offer attractive benefits like a Fortune 500 retailer, think again. On Tuesdays, my local pizza place offers $3 off each pizza when customers use the brand's app to place the order. Whether offering a free appetizer in exchange for a social media check-in, or a percentage off products and services after filling out a punch card, be creative about what you can offer your customers.
Do you have insights about why your customers are loyal to your brand? How has your social media presence increased momentum? We'd love to hear about your success, so please be in touch on Facebook or Twitter!