There's nothing wrong with a little friendly competition. But, what if that competition is kicking your butt all over the Internet with highly shareable content? We have all been there and thought to ourselves: "What is it about the stuff on their site that makes them so special? How can I make my content stick like theirs?" This competitive content audit will show you how.
What goes into a Competitive Content Audit?
Know thy enemy. This is the underlying basis for a competitive content audit. Put simply, this audit takes stock of the content your competition is using, how they're using it, and why it's making such an impact with their target audience. More importantly, it can give you valuable intelligence to leverage when making your own content better – even better than the competition's.
Warning: It's possible to spend hours upon hours auditing the competition's content, depending on how big they are. You don't have the time for that, though.
Fortunately, you can gain a strong understanding of the competition in a few short hours with this quick n' dirty competitive content audit that evaluates two primary factors:
What content the competitor has published
How well their content is doing
By evaluating these factors, you can get a much stronger understanding of the kind of content dominates your market.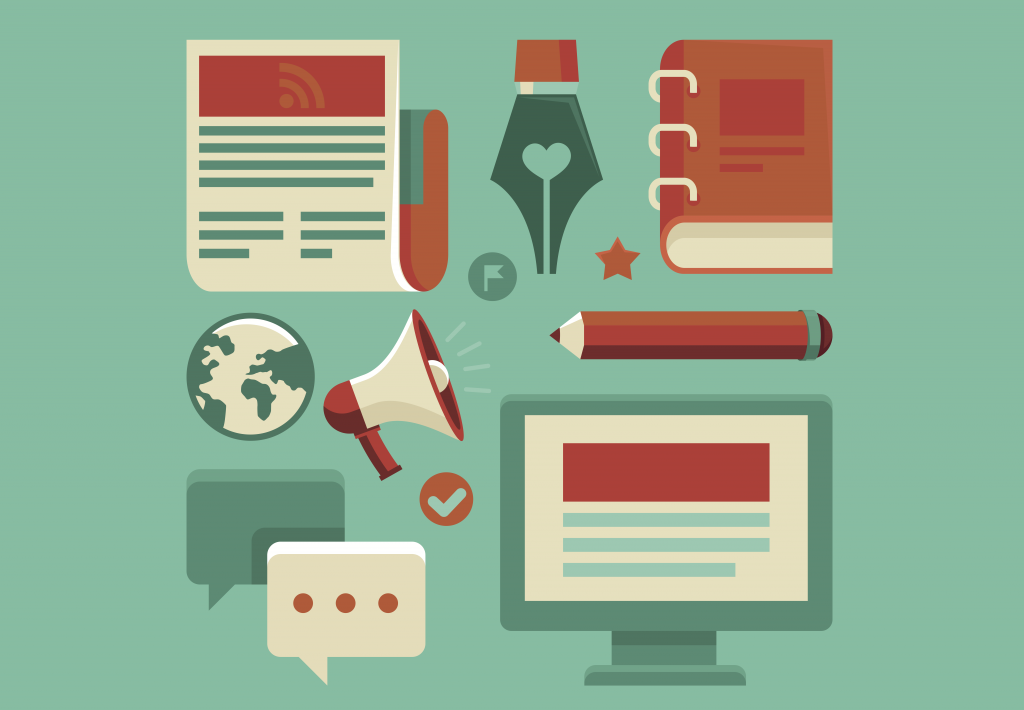 Evaluating the Competition
To begin a competitive content audit, you'll need to understand the kind of content they have. This includes looking for and understanding how the competition is using the following types of content:
Articles
Guest posts
Images & Infographics
Videos
Surveys
You could do this the old-fashioned way: by combing through their site and social media accounts and reading/evaluating all of their content. Fortunately, there are some tools to help you save time, as this can be the most time-consuming part of the audit process. All of these tools below have a free trial and paid version.
You can use Screaming Frog to crawl their entire site and give you a snapshot at what the pages looks like and how well they have been optimized.
BuzzSumo gives a snapshot of your competitor's main content pages and how well they're performing socially (which we'll cover more in a bit).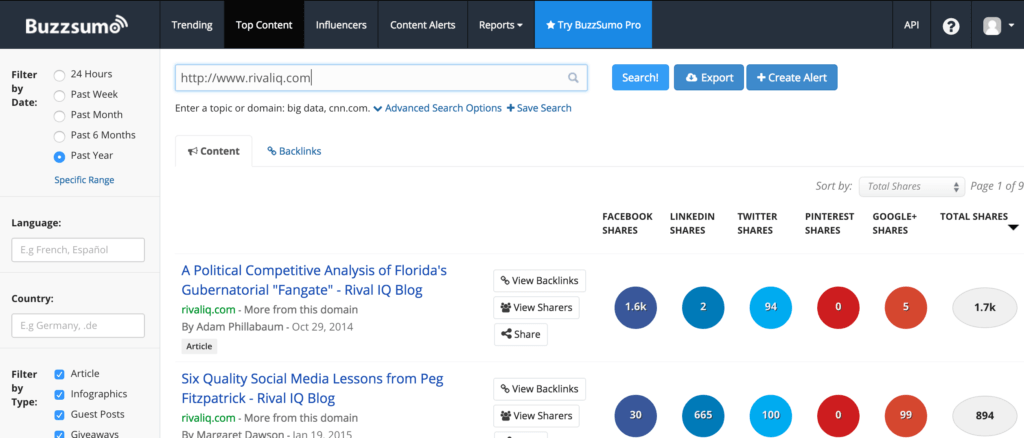 Rival IQ enables you to look across multiple competitors at one time and view the top engaging content across six social networks, so you can see immediately what's working for them.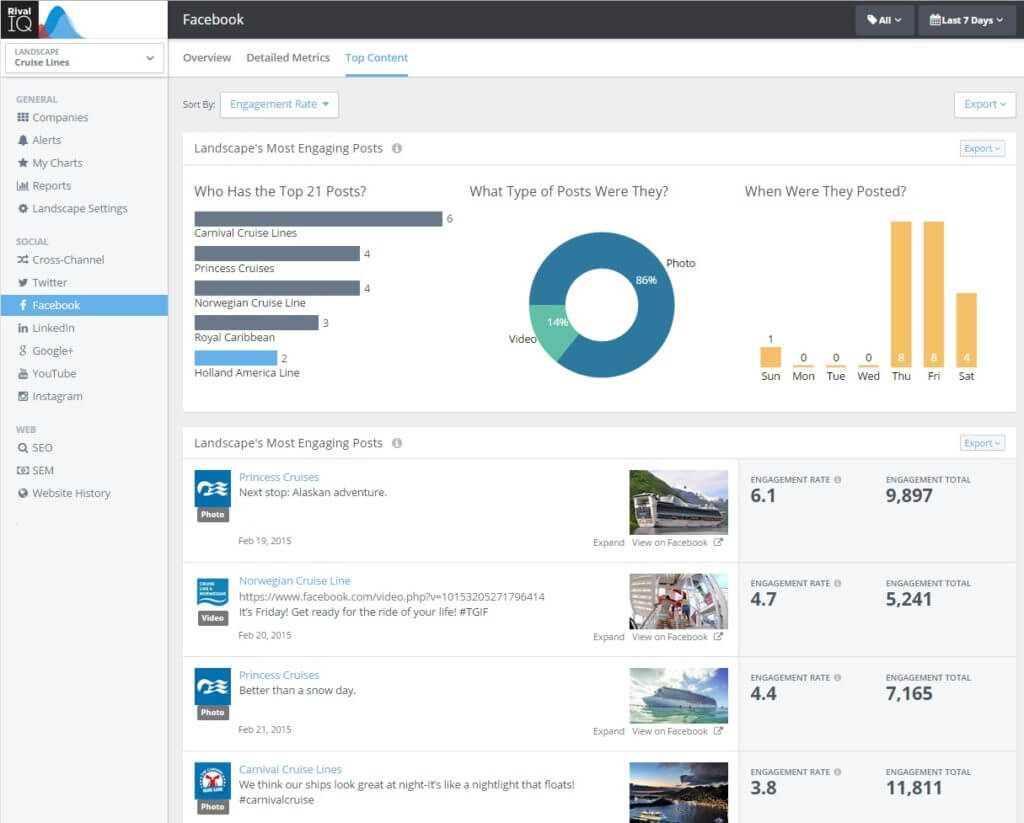 When viewing your competitor's content, take the following into account:
What kind of content is most prevalent on their site? Do they use mostly text-based content? Do they focus heavily on video?
Does their content strictly fall in line with their main product/services, or do they go for more of a mission marketing approach?
What themes or concepts tie all their content together, if any?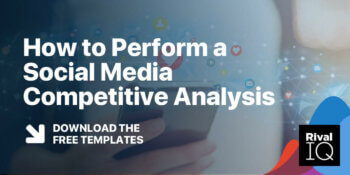 Free social media competitive analysis template
Download now
Evaluating How Their Content is Performing
While gaining an understanding of what the competition's content can be an education in itself, you can learn even more by understanding how their content is performing throughout the web. With that in mind, check the following metrics:
1. Backlinks
The kind of backlinks a site has can be a clear indication of it's strongest content. By using a tool like Open Site Explorer, you can export the backlinks for your competitor's entire site. By evaluating these backlinks, you can see not only which high-authority sites are linking to your competitor, but you can also see which pages those high-authority sites are linking to most often. This can give you a good idea of what content on your competitor's site is getting the most attention from other sites.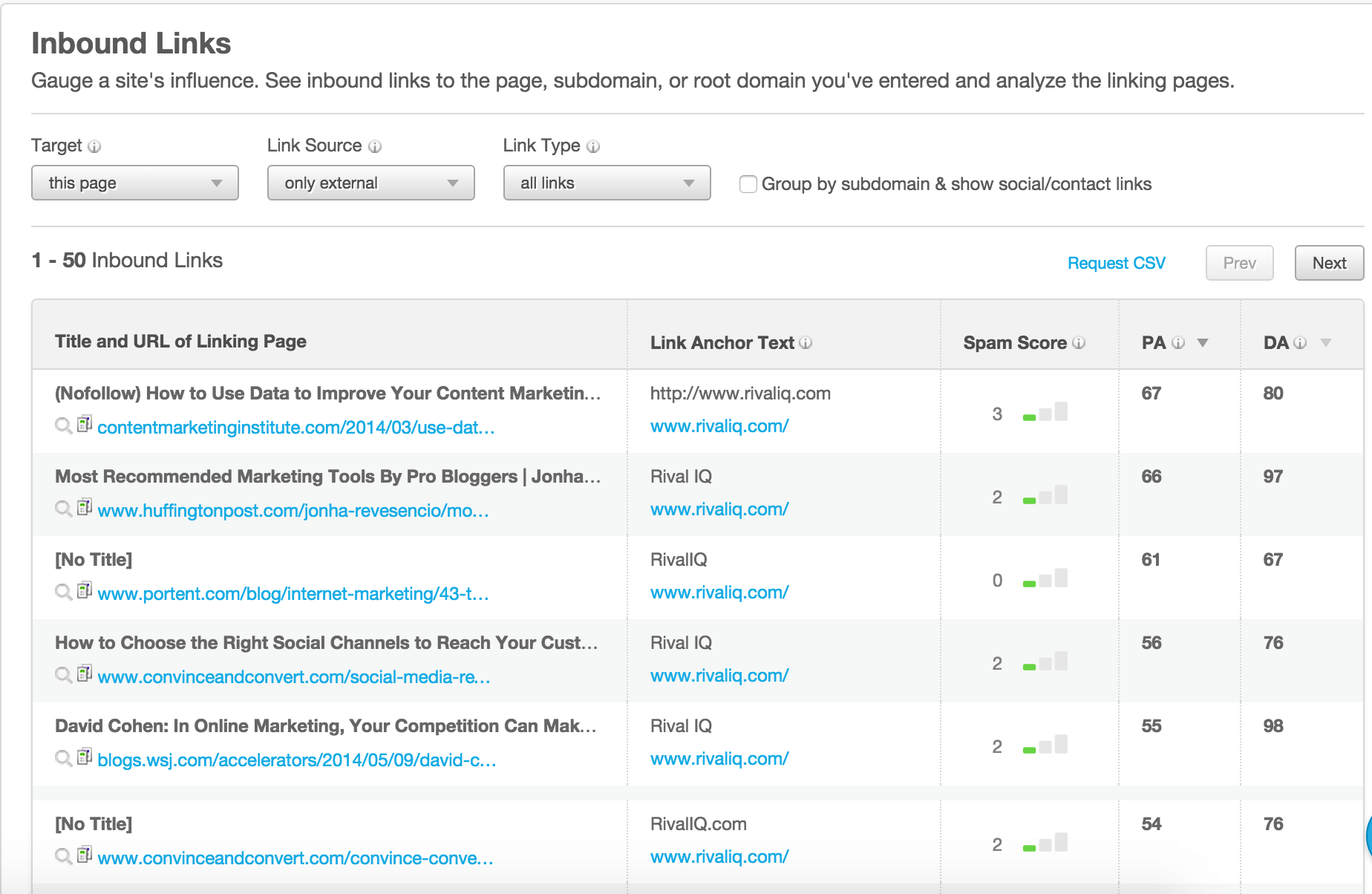 2. Social Relevance
Like backlinks, social shares are also a signal of your content's strength. By evaluating how well a piece of content has been shared socially, you can gain how well said content resonated with the target audience. As mentioned earlier, BuzzSumo can show how often a piece of content has been shared, however, tools like Rival IQ, can offer a more detailed breakdown on not just how often a piece of content has been shared, but also how successful your competition's social presence has faired overall.
3. Search Rankings: 
You can use SEM Rush or Rival IQ to check how your competition is ranking organically for various keywords. This can be invaluable when it comes to seeing how well, and for what terms, their content is ranking in search. More importantly, this data can give you an understanding of the terms for which your competition is not ranking (and maybe you are NOT), providing a better idea of what may be missing from their content strategy and where you could potentially swoop in for the win.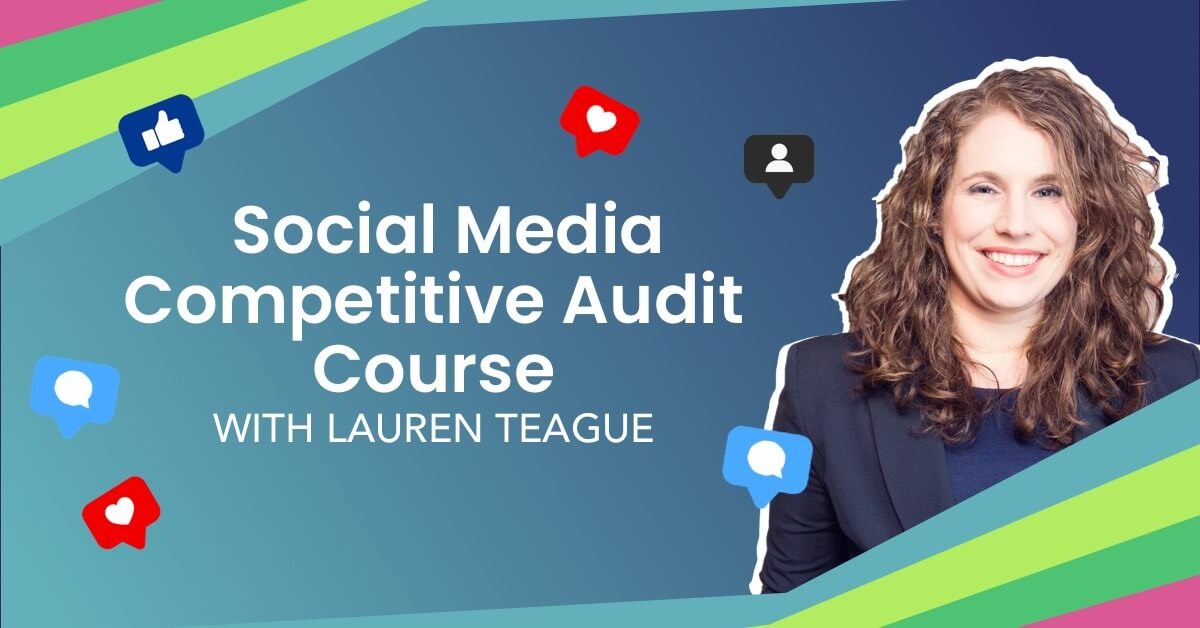 Tying it All Together
After following the above steps, you should not only be well-informed about the kind of content your competition is creating, but you should also understand which of their content is hitting the mark with your target audience.
With that knowledge, ask yourself:
What kind of content (articles, video, etc.) gets the most links and social shares with your target audience?
Does your target audience prefer more on-the-nose content that relates directly to the products/service you offer, or do they prefer something else?
How (and how often) does your target audience consume/share this content?
Now that you understand their content and how well it resonates, you can create your own content that blows theirs out of the water! You might also follow this great advice on conducting a competitive communication audit, which ensures your positioning and messaging are both relevant and differentiated in the market!