Every marketer wants to know: what are my potential customers searching for?
People turn to search engines to find the latest and greatest fidget spinners, where and how they can help victims of natural disasters, the score of the sports game they're missing, and of course for information on the best products and services. If your organization isn't paying attention to how it appears in search, it's time to make a change.
Because Google is the dominant search engine, that's where we'll focus in this article. Now, let's get into the SEO basics that every beginner should know.
1. There are a LOT of resources available.
Perhaps the first thing to be aware of is just how many free resources you have at your disposal. From websites and blogs built around search tools and documentation from the major search engines themselves, here are a few of our favorites:
Google Search Console helps you troubleshoot errors, with tips on how to fix issues. Google also offers up the Webmaster Troubleshooter, Mobile Friendly test, and PageSpeed Insights to help site owners build search-friendly sites. Bing has their own Webmaster Tools, which helps test mobile-readiness, makes recommendations on next steps to optimize a site, and more.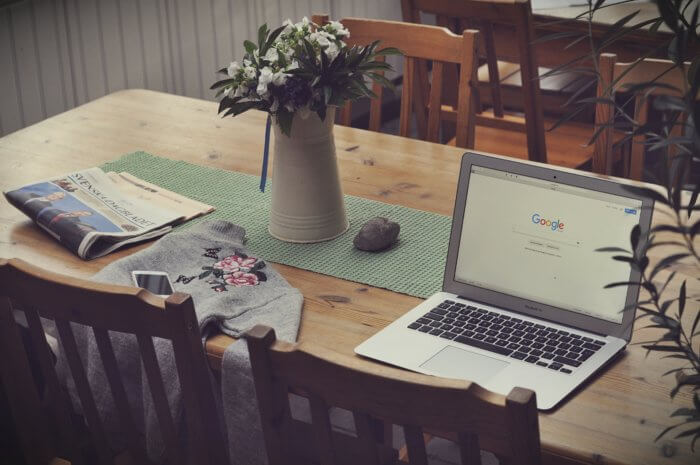 2. Your site needs to be mobile-ready.
Back in 2016, Google released their mobile-friendly algorithm which gives an additional ranking boost for mobile-friendly websites for mobile users' search results. As smartphones and tablets become more common, we can expect this algorithm to continue evolving and playing a key role.
Use the webmaster tools mentioned above to test your site for its mobile-readiness. If your site is built on a template, double check that your template is optimized for mobile users. Be able to adapt!
3. It also needs to be speedy.
Site speed is a ranking factor: slow sites will negatively impact your site visitors and your ranking. If you're trying to up your rank, you need to be paying attention to site speed for both web and mobile experiences. PageSpeed Insights, mentioned earlier, can help you troubleshoot web and mobile performance when it comes to page speed. Image compression and JavaScript optimizations can also help you increase your page speed.
Because loading time can affect your bottom line and the experience you deliver to visitors and customers, optimizing your site for speed can really benefit your business on multiple levels.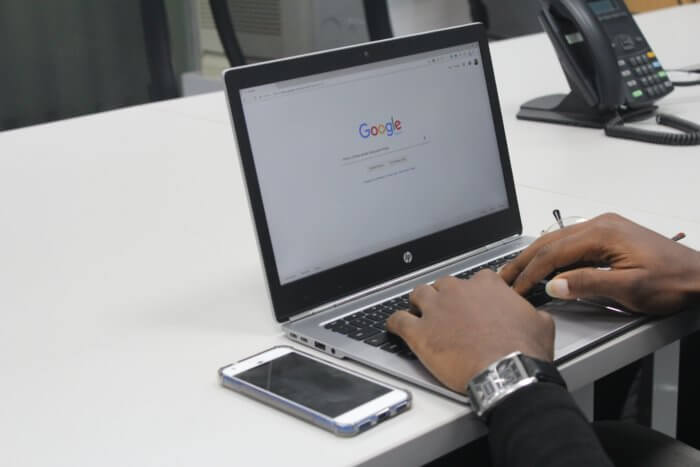 4. Keep Updates (and Information) Current
Has a new version of your Yoast SEO plugin been released? Has the Google algorithm changed? Keeping your plugins and site current are a must as algorithms change. Go straight to the source when it comes to updates from search engines like Google or Bing. Think with Google also provides interesting insights about the way consumers are searching.
You can also stay up to date by reading sites like Search Engine Land or following Moz's Google Algorithm Change History log, which explores both confirmed and unconfirmed updates.
5. Master Your Markup and Structure Your Data
Structured data is all about telling search engines what's in your content with the help of headers, lists, databases, and more so they can better digest what's on your site. Additionally, this structure provides search engines with the ability to enable special search result features and enhancements, like snippets and frequently-asked questions.
As Google puts it, "When you use structured data to mark up content, you help Google better understand its context for display in Search, and you achieve better distribution of your content to users from Search." Try out the Google Structured Data Testing tool and gather a report to monitor the health of your pages.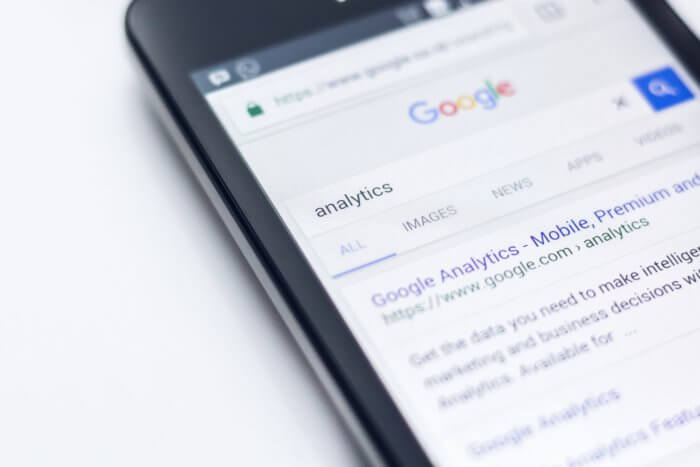 6. Make Search Results Rich
Rich snippets don't play quite the role they used to. However, a rich snippet will provide much more information to someone using search than a normal snippet would. While Google ultimately chooses whether or not to display the rich snippets for a given site, it's better to include them than not.
For any search engines where you want to rank, provide key business details so they show up for users in Search results. Register your website with Search Console, provide business contact markup, and provide your logo and social profile links. For example, a search for HuffingtonPost returns the following in the right sidebar of the first page of search results.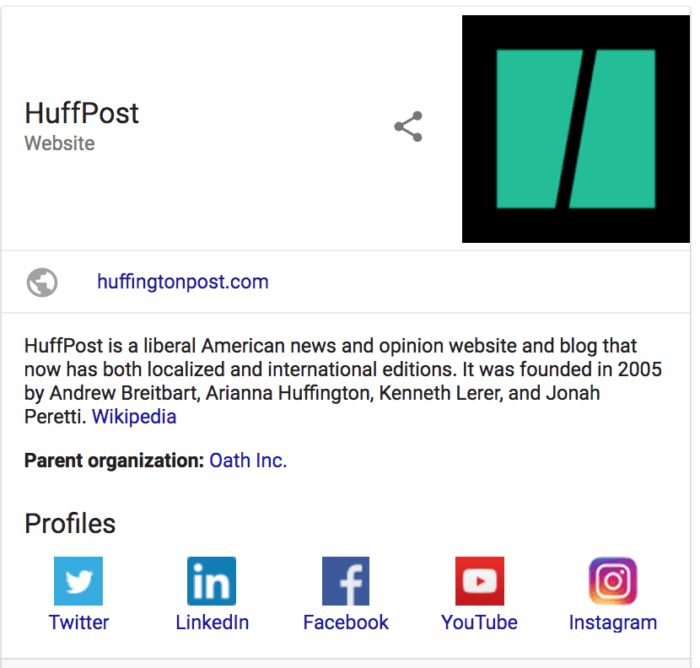 7. Manage Your Social Presence
While there haven't been any major indicators that social media is a direct factor in search engine rank (yet!), there is significant data to support the idea that social media plays a role in how well your content can do. More social shares means more traffic, and more traffic can play a role in your search engine results.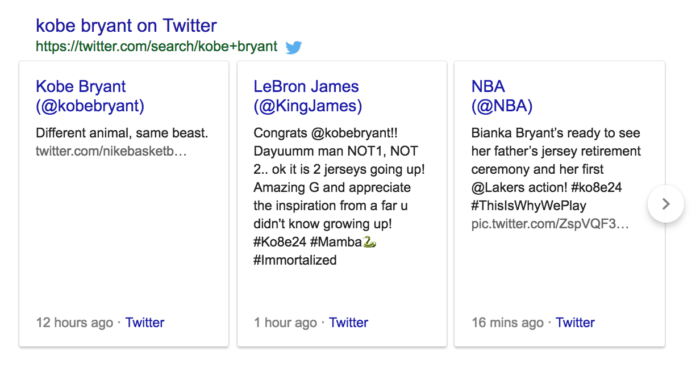 A search for "Kobe Bryant" delivers the above on the first page of search results. Social media is becoming more and more a part of our daily lives, particularly when it comes to breaking news and new stories. It's also becoming more prominent in search results, so keep your social presence updated and share your content regularly to your social followers.
It's more valuable than ever to make things easy on your customers and potential site visitors. How your page and content display on search results pages can impact whether or not people click through to your site from results pages. Make sure your site is optimized for speed, various devices, and the algorithms. Providing structured data and the necessary markup are key. While optimizing a website for search engines can be a big undertaking and ongoing process, it's something to prioritize more and more, since it can make or break your site's engagement.