Shifting public opinion of your brand isn't easy, but with the right influencer marketing strategy, you can get started off on the right foot.
Every day, reviews about products and services come pouring in across the web. Depending on the content, user accounts of your brand can either help or hurt the company. Worst of all, differing opinions found on results pages are more confusing than anything else for readers. When multiple reviews contradict one other, users begin to question who they should trust.
For today's marketers, forming relationships with online influencers is one approach to help influence public opinion. By working directly with your brand, bloggers and personalities can share messages about your products and services through a social media megaphone, broadcasting to followers who will listen. By following these initial steps to propose partnership opportunities, you can steadily shift public opinion of your brand.
Step 1: Earn it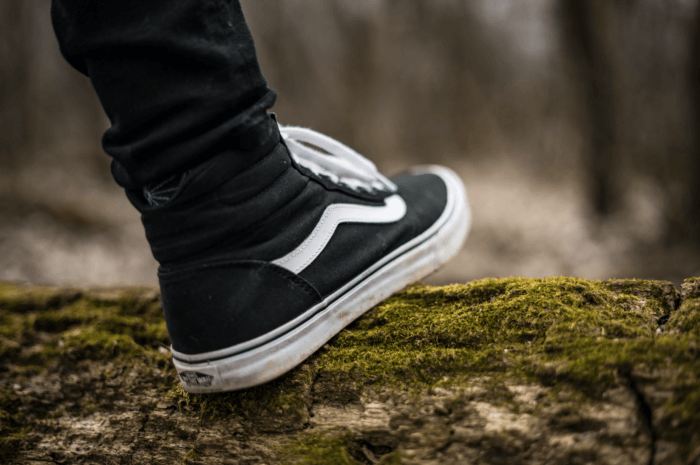 If the right person recommends your brand, you will immediately see the results. You may experience copious reviews from consumers and media, or a boost in traffic to your website, an increase in social media followers, possibly even a bump in sales. Before asking someone to do this, you must demonstrate that working with your brand is worth the time.
Put your best foot forward. Now is the time to make sure your social media profiles and website are scrubbed and updated, reflecting the right messaging and calls to action you want new users to see. At this point, you should be regularly sharing dynamic and compelling content, thoughtfully engaging with your audience, and leveraging social media advertising to acquire as many followers as possible.
Business before marketing. Before promoting your product or service, be entirely sure that you're operating at your highest level. Work out any bugs in your system, address customer service concerns, and continue to deliver your very best. Remember: you should always encourage that people write about your brand honestly. Honesty in reviews and recommendations is a value that applies whether or not you're providing compensation to your influencers.
Step 2: Make an outreach list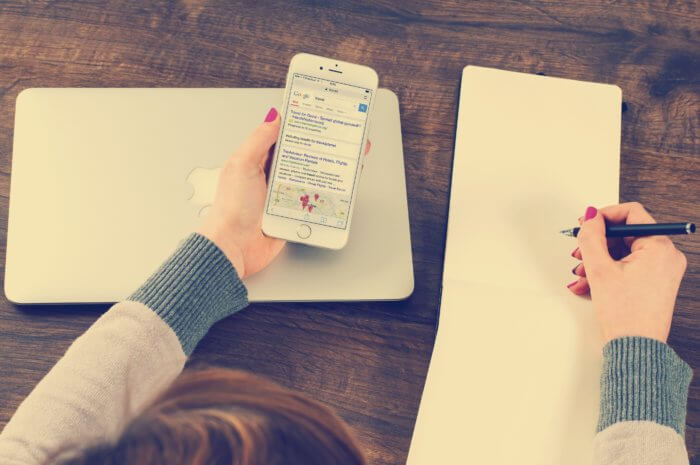 Online influencers do not necessarily have to make top lists to influence the right people. Microinfluencers, or users with roughly 100K followers, may be more willing to build a relationship with you as they're growing their own brand. These influencers are also looking for a mutually beneficial relationship so keep microinfluencers in mind when you're creating your target list. Also, consider looking in the following places:
Your employees: while they may not have a significant following, employees do have a passion for the brand and can advocate on it's behalf to their family and friends who trust their recommendations.
Your customers: if you offer a service or class, evaluate the social dynamics of your clients. Look closely for natural leaders who frequent your place of business and sway others in person.
Your topics: visit local discussion boards and forums that discuss topics that pertain to your industry. Identify trends about what people want and are looking for, and look for regular contributors who have already earned respect amongst the group.
GroupHigh has several methods and strategies to in mind as you evaluate if someone can bring value to your business.
Step 3: Lead with a plan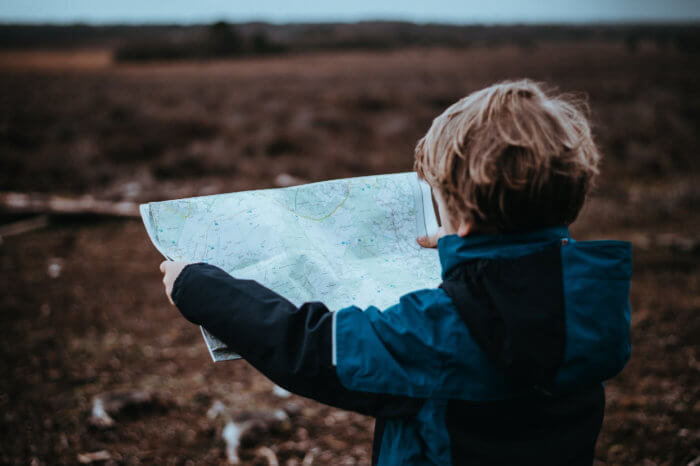 Stephen Covey, the author of "7 Habits of Highly Effective People," famously coined the phrase "Begin with the End in Mind." Adopting this practice encourages people to begin each day, task, or project with a clear vision of the desired outcome, and then proactively seize opportunities as they come along to make things happen.
It may seem appealing to start retweeting an influencer's content, or worse – randomly contact them directly, but you'll ensure a better outcome by starting with a solid end objective.
Become intimately familiar with everything they present online. Some may call it "stalking," but I prefer to call it "thorough." You have to know what makes your influencers tick so you can figure out the best message to use when you reach out to them. Study their online behaviors to get a good idea of who they are, what they like, and how they'll respond to your brand. Always keep your overarching marketing goals top of mind when brainstorming how interacting with them will help you meet your bottom line.
Step 4: Build trust and get a response
It can be tricky to get influencers, who have thousands and maybe millions of followers, to actually pay attention to your brand. However, creating content designed to grab their attention can be the start of a new relationship.
It shouldn't be a surprise that many people are quick to retweet or like flattering content. With this in mind, consider doing the following:
Shareable graphic: Search an influencer's blog or website for a powerful statement. Add the quote to a graphic featuring their photo, and then share the image and tag them to provide credit.
Write a blog post: pick a relevant topic and contact your potential influencer for a quote to publish with it. Even if they don't reply, publish the blog anyway and be sure to tag them. If the content is compelling, it will earn people's attention and possibly an acknowledgment from the influencer in the form of a comment, share, or like. If they share it, you're off to a great start in building a relationship and maximizing content promotion.
If your brand is less recognizable, this process might take a longer than you hope. Count small wins along the way to track whether or not you're moving the needle forward. Small wins include tracking social engagement such as likes or shares of your content. If they take the time to respond to you, it's a step in the right direction. It may only be a matter of time before they're willing to entertain a more formal business conversation.
Oh, and – remember what I said about stalking? Be persistent, but not annoying or clingy. It's a balance. If you come on too strong, you may lose opportunities before they even begin. Pay attention to how your efforts are received and adjust accordingly.
Step 5: Create mutually beneficial requests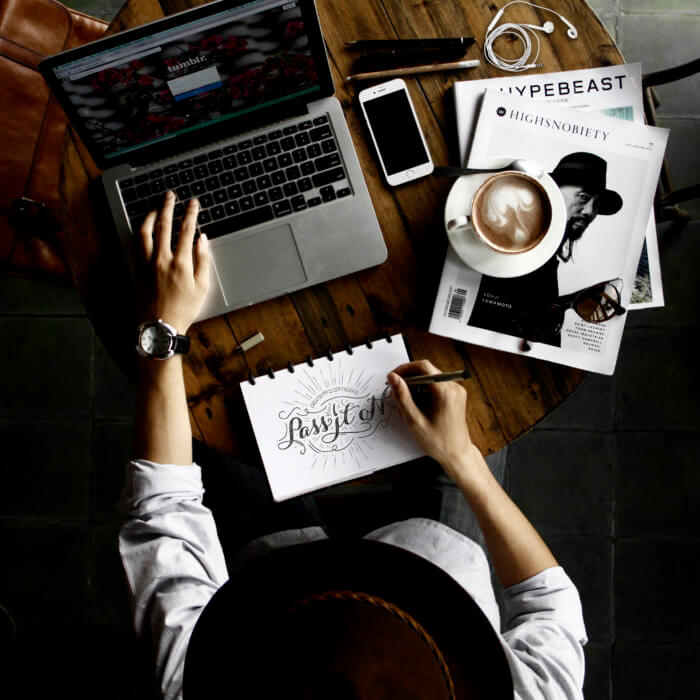 There are countless ways you can approach working with influencers. One creative stunt includes activations like this one by Dan Fleyshman: "My agency planned a stunt with social media rock star Jake Paul, where he would vlog on YouTube his experience of carrying an 8-foot teddy bear named @BrodieDaBear through LAX airport. We went as far as buying the bear a seat! It ended up getting international coverage on social media and transcended onto CNN and the morning news shows."
Don't hold back, the more creative, the better. The sky is truly the limit.
Ideas include
Offer compensation in exchange for a blog post or social media mention (note: they will have to disclose that this type of content is sponsored).
Propose a great video or podcast idea, but let the influencer sit in the driver's seat to execute. Offer to financially support their efforts so they can flex their creative muscle and not worry about having the resources to do so.
Ask to feature them in your content with the guarantee it will be seen and well received.
Provide a product or service free of charge in exchange for an honest, open review about it.
Whether providing compensation, a free product or service, or some other perk, you'll need to find a way to incentivize the influencer to participate. Come up with creative proposals that will reach your target audience and gain traction online (this creates a win-win, benefitting both you and the influencer).
Lastly, don't worry if you never hear back from someone.
The reality is, no matter your best efforts, sometimes influencers just won't give you the time of day. As long as you're not getting the cold shoulder from everyone you reach out to, you can assume it's not your fault. Just because an approach didn't work for one person, doesn't mean it won't work for many others. Keep up the good fight, and trust the process to help influential third parties spread the word about your awesome brand.