Instagram Stories best practices and benchmarks go hand in hand, so fans of our brand new Instagram Stories Benchmark Report, this one's for you!
We rounded up our eight favorite Instagram Stories best practices and loads of examples to inspire you to try new things and expand your engagement on the world's most engaging social channel. This definitive list features copy, design, tech, and measurement tips to help you grab the most engagement with every Story.
Amplify your reach and engagement with these easy Instagram Stories best practices.
1. Use interactive elements like stickers and quizzes
We've all experienced Instagram Stories where you float from one frame to the next before exiting in disinterest. Interactive elements like quizzes, polls, emoji rating stickers, countdowns, and more give your followers something to do in your Stories to help keep them engaged.
Sadly, Instagram has not made these elements measurable in their API, but experts agree that giving your followers something to do besides tapping forward holds their attention. Instagram says that 60% of businesses using Instagram Story ads are using interactive elements to increase video view times and lower costs per click.
2. Make the first few frames count
As we saw in our latest Instagram Stories Benchmark Report, retention in your first few frames is critical to keeping users engaged throughout the rest of your Story.
With that in mind, plan something extra special, fun, and/or visual for your early frames. Some of our favorite ideas for this include videos that introduce the reader to what they'll be seeing or snappy frames that use the interactive elements we mentioned above.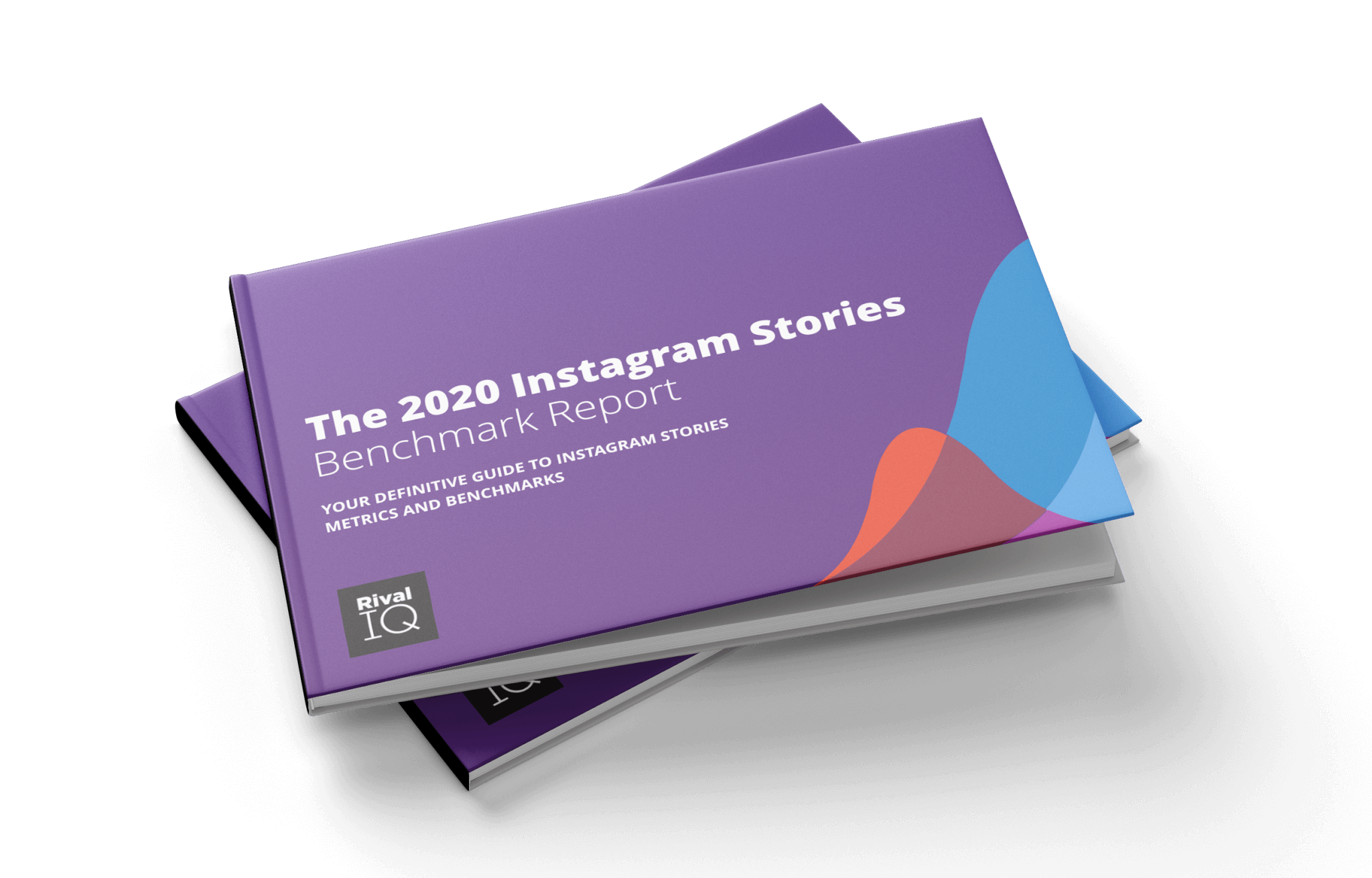 3. Have a throughline to keep users tapping forward
While a compelling first frame is important, it's important not to give away the whole farm. Treat each frame like a chapter of your favorite mystery novel and help your followers understand exactly why they can't miss the next frame in your Story.
Before and after reveals like the one above are a great way to motivate users to stay with your Story. You can also break up your copy blocks over multiple frames using short sentences or ellipses to keep people with you. As a bonus, before and after frames also encourage tap backs to compare, which leads to even more Story engagement!
Our favorite Instagram expert Sue B. Zimmerman also recommends adding intro and outro frames to your Stories so people know exactly what's in store for them.
4. Don't be afraid of long text blocks
I know I just told you not to put everything in one frame to increase retention, but believe it or not, long text blocks can help keep people around too. If you've ever seen a frame with a long text block, you know that a good way to consume that text is to tap and hold the frame so it doesn't advance until you're done reading.
This tap-and-hold increases the time your user spends on a frame, which tells Instagram that the user is engaged with your content and makes it more likely that Instagram will serve up your stuff in the future.
5. Video matters (even if it's lo-fi)
We took a look at how your frame type (video vs. photo) affects your tap-forward rates in our Instagram Stories Benchmark Report, and video comes out on top.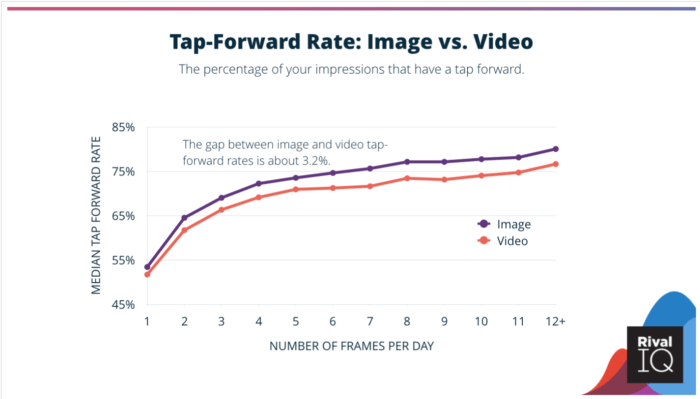 As you can see in the graph above, video frames lead to 3% lower tap-forward rates, indicating stickier (and therefore more engaging) content. Why? Photos are consumed in the blink of an eye and lead followers to move quickly to your next frame, leading to more taps forward. A strong video can hold a viewer's attention for the full duration of the video (up to 15 seconds), which helps keep them engaged and ready for your next frame.
Don't be intimidated about using your phone to grab a quick video: Instagram Story viewers aren't expecting a perfect and polished video. Instead, give them something real and of the moment to help them connect with your brand.
6. Use hashtags and locations for more discoverability
Many of us spend hours scrolling through Instagram's Explore tab for Stories and posts Instagram thinks we'll like, and the most surefire way to show up there is by using hashtags and locations. (My Explore tab is chock full of houseplants 🌵) These simple additions to your Stories help Instagram categorize your content and more easily show it to people whose interests align with your brand even if they aren't currently followers.
As a bonus, hashtags and locations need to be present but not necessarily front and center in your Stories, so if they're cramping your style, feel free to shrink them or hide your hashtags and locations under other Story elements. Instagram will know they're there, but your followers won't.
7. Keep a consistent look and feel
You don't need an ad agency or a professional video shoot to be successful with Instagram Stories, but a consistent color scheme or font can help clue viewers into your brand.
These simple color and font choices can go a long way to making you recognizable and trustworthy without looking overproduced. Don't worry about jamming your logo into every frame or spending thousands on a new video setup–just keep things consistent so your viewers can instantly recognize that they're viewing a Story from a brand they know and love.
8. Be accessible and inclusive
Ensuring that everyone can consume your Stories regardless of physical ability or access to headphones makes good sense for both your bottom line and your karma, so use simple tools to make your Stories accessible. Use captions and/or thoughtful frame descriptions so every fan can follow along.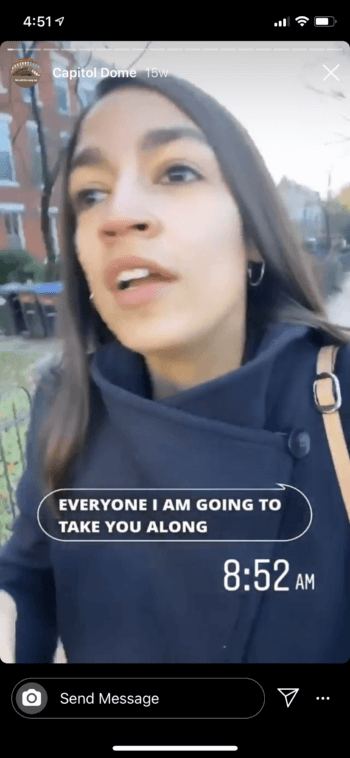 In the video above, Congresswoman Alexandria Ocasio-Cortez uses the captioning app Cliptomatic to easily caption her Instagram Stories. Captions allow those who are deaf or hearing-impaired to consume your Stories, and also help followers of all abilities engage with your Stories even when they can't play videos with sound, like at a sporting event or the library.
The most important Instagram Stories metrics
There are many ways to measure success on Instagram Stories, but here are a few of our favorite metrics. Review these metrics over time to see how strategy tweaks affect your success, and don't forget to compare your progress against industry benchmarks to see how you're really doing on Instagram.
Retention Rate: The percentage of your Story Viewers on any given day that sees all your frames.
Reach Rate: Your Story Viewers on any given day divided by your follower count, expressed as a percentage.
Tap-Forward Rate: The percentage of your impressions that have a tap forward to see the next photo or video.
Tap-Back Rate: The percentage of your impressions that have a tap backward to see the previous photo or video again.
Reply Rate: The percentage of your Story Viewers that replied to your frame on any given day.
Exit Rate: The percentage of your impressions that exit your Stories by swiping right, swiping down, or closing Stories.
We like these metrics because they give a really clear picture of the number of people who are engaging with your Story as well as how engaged they are. If you're rocking your retention rate, that's a great indicator that your content is resonating with your followers. If all of your followers are exiting your Story quickly, that means you need to tweak your content.
For more metrics and benchmarks against which you can compare your Story performance, check out our Instagram Stories Benchmark Report.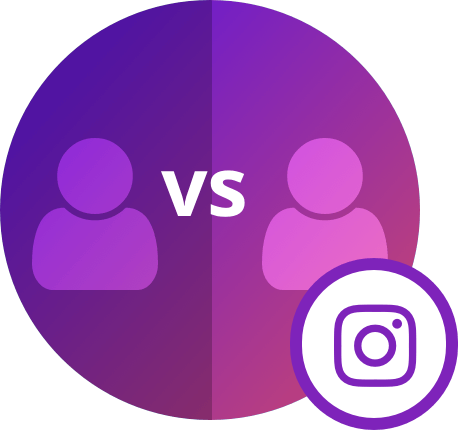 How to measure your Instagram Stories success
Anyone with an Instagram business or verified handle can easily access Story analytics going back 14 days in the native Instagram app. Instagram has a handy primer on how to view your Story analytics.
Don't forget to download our Instagram Stories Benchmark Report so you can compare your Stories performance to tons of top brands. Why benchmark? Because audience size matters. Our brand-new benchmark report helps you see if your Instagram Stories best practices are helping you get ahead of comparable brands instead of just a channel-wide average.
Sign up for a free Rival IQ trial or grab an account for all your Story analytics at a glance.
Wrapping it up
We hope this round-up of our top Instagram Stories best practices inspires you to try new things. Just like on any channel, our best thinking is experiment, measure, repeat. Try one (or more) of these new strategies for a week or a month, and then turn to external measurement tools like Rival IQ or internal ones like Instagram Stories questions and polls to see whether you're affecting your engagement.
If one of these tips works well for you, let us know about it on Twitter (or on Instagram!).