It's that time of year again. As much of the country attempts to thaw out from a long winter, both diehard and fair weather fans come together for March Madness–weeks of college hoops when legacy teams and underdogs vie for the championship. (Did someone say Gonzaga?) Beyond the hoop, March Madness could also help you score a higher Social IQ.
Your Social IQ is the measure of how influential your online presence is across all platforms and how your influence drives action. When it comes to upping your "social IQ" – or your social influence quotient – tying into current events or popular sporting events like March Madness is a great way to nab traffic and engagement.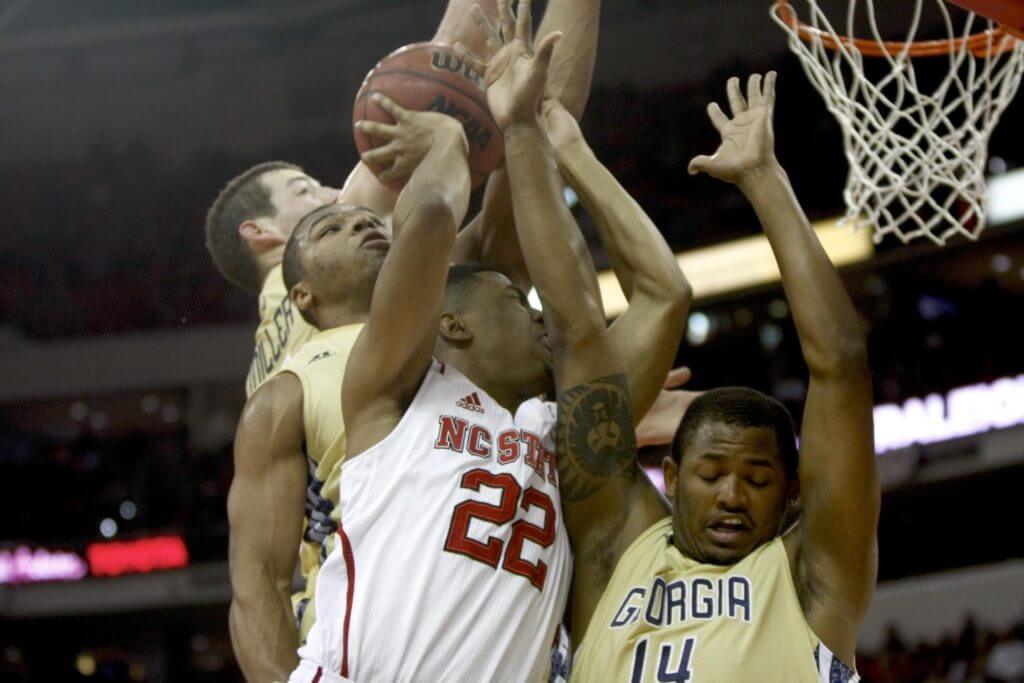 Image courtesy of Flickr
5 Ways March Madness Teaches You to Improve Your Social IQ
Social media is all about conversation and engagement: We share and we engage with what others share.
The social "hive" buzzes louder around current events, like March Madness, and that's even more true on social spaces like Twitter, Reddit and, of course, Facebook. Not to mention, it's always fresh content, reducing time to develop your editorial calendar for the month.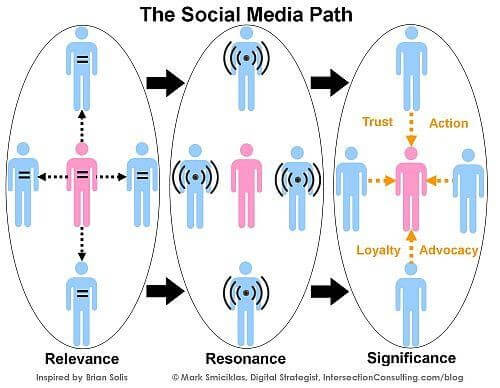 Image courtesy of Flickr
Try out some of these March Madness content ideas to up your social IQ.
#1: 
Include Current Event Keywords and Hashtags in Your Post
In a 2014 Pew Research Center report, about 30 percent of Americans get their news through social media, largely on Facebook and Twitter. So, it makes sense to bring current events into your content strategy.
Keep an eye out for trending stories on these networks, and add the trending hashtag to your post. Your post will show in that hashtag feed where a wider audience can view it. And use keywords, like "March Madness" or "Madness watching" as a hashtag or in your post.
It's a good idea to keep media demographics as well as your target audience in mind when posting; according to Business Insider and a 2015 report from BI Intelligence, more men than women use Twitter, while it's evenly split on Facebook.
If you want to get ahead of the curve, you can use a site like Hashtag.org, which analyzes and shows the top trending hashtags on Twitter, before Twitter's update. It's a good resource if you want to grab an idea to help develop your content.
#2: 
Offer a Stress-free Incentive to Engage Your Audience Around the Event
More engagement for your content increases your social IQ. To better engage your audience, you can create a contest around almost any current event. And when it comes to March Madness,  it's all about picking brackets.
Focus on unifying events that galvanize and engage your readers in a positive and strongly supportive way, like major sporting events, the holidays, or a phenomenon like the ice bucket challenge.
Then, offer a stress-free incentive to engage. The easier and less challenging it is to get involved, the more likely your audience will enjoy it and engage with it.
Get into the game by giving a prize to the top winners.  Social influencers offer their audience high value, and gifting your product to a number of winners is a way to show good will and draw increased visitors–visitors who can potentially broadcast the benefits of your product or service to their audience.
Be sure to create a hashtag that extends on the current event, like  #MarchMadness(Your Company's name)Brackets. You can track the hashtag in analytics, and use it as an annual event for that month's content. (And your content team will thank you for that.)
Sponsor a Poll to Predict the Winner
This is the same concept as above, but a little different take on it. As the final four approaches, and the race narrows, create a user poll to predict who will win and post daily on the findings. Again, create a hashtag, like #MarchMadness(your business name) predictions.
When it comes to March Madness, or an event like the Superbowl or the Oscars, the collective consciousness of mass, social input has a way of predicting a winner and results, making it a fun and engaging event to include in your content.
(And yes, Kentucky does look ridiculously good this year.)
Offer Timed Trivia
There's a reason why Jeopardy has been on the air for three decades–people love trivia. And sports enthusiasts devour it like it's anotherfood group.
Offer a March Madness trivia question of the day. Post it at the same time each day and again, reward the winner with a product trial or service. Radio station managers have long understood making, for example, the 99th caller the winner, amps and increases listener engagement.
And, just to get you warmed up:
Who started as a 22 year old freshman at an NAIA basketball school and went on to become one of the most well-recognized names in NBA history?
(Hint: He was a Piston.)
Post your contest to multiple platforms, altering it for your audience on each. And as always, test numbers and engagement by tweaking headlines.
But keep in mind, too, there's a difference between tactics–particularly ones that might smack of gimmicky ploys–and your overall strategy to raise your social IQ. Always consider how contests, or using current events align with your brand's authentic voice; tie the contest and content back to the value your product or service provides.
#3: Craft Blog Posts around the Current Event
If part of your target audience isn't a sports-oriented demographic, you can create content that more generally applies to your audience, like an article on "The Real March Madness: How Your Start-up Can Prepare for Tax Season." March Madness is a high-share topic. By connecting to it and tying-in valuable information on marketing strategy, you create the opportunity to widen your audience.
Check out Rival IQ's post on Seven Social Media Practices Learned from Super Bowl Teams, as a great way to do this.
#4: Keep up the Campaign (Don't Drop the Ball)
Influencers know that starting a conversation and ending it abruptly (in one post), hampers connection and the chance to create increased value.
Depending on your brand or business, commit to a content campaign on a current event for one to two weeks – or a month. A company like Nike might be in the conversation for weeks leading up to March Madness, while a brand that's not sport-centric might want to put this campaign in heavy rotation for a shorter period of time.
And always extend on the contest, campaign or content. Follow up posting the contest winners, or with an overview post, like what you learned and how you apply that to creating value for your customers and audience.
#5: 
Engage with Influencers
Up your social IQ by engaging with influencers. Bring March Madness into your marketing strategy by reaching out to influencers for their top picks, then post the findings, including their handles in your feed. It's good natured, human interest fun that's an easy way to raise your company's profile.
Prepare for Increased Engagement
If you include a popular event like March Madness to your content strategy, make sure you have a game plan for increased engagement. Fluff is fun, but your aim isn't to add to the noise.
Make sure you have a solid strategy in place for how to convert those increased numbers and traffic into sales. Always keep in mind, raising your social IQ should be an asset that helps increase conversions.