Believe it or not, the 2017 holiday season has officially arrived.
As you cross items off your marketing checklist, do you know who you're trying to reach during the holiday season?
Now is a great time to dust off your list of brand buyer personas. We've covered this topic before concerning advertising, but today's tips are about making holiday-centric adjustments to execute your big picture seasonal strategy.
Finalize Your Brand Personas
The cardinal rule of content strategy is to define and directly appeal to your target audiences. Directly appealing to your target audience means not just identifying a broad group you're hoping to reach, but creating specific key segments that describe who they are and what they like. Doing so helps you attract new customers, connect with existing customers, and develop personalized content to promote your products and services.
The chances are high that you've already engaged in this exercise for your annual calendar. If you have, great news! By previously developing these audience profiles, you won't have to start from scratch. If you haven't, here is a very helpful guide to get you started.
The first step is to evaluate your current goals and back-end analytics to confirm you're on the right targeting track.
Take Inventory
With your priority goals in mind, review your list of previously developed brand personas.
Confirm that the target profile and descriptions are still relevant based on your holiday objectives.
Add or subtract profiles as needed.
Evaluate the Data
Take your new list and compare against your website and social media audience analytics.
Review the demographic breakdowns of "Likes" and individual post engagement on each platform to reveal who your visitors are and ensure you have a brand persona developed for them.

Are they mostly male or female? Even split?
What is the dominant age group? How about the geographic location?

If one or more of your brand personas are not part of your visitor pool and you'd like that to change, boost digital advertising dollars to increase awareness and visitation.
Review Past Social Media Post Performance.
Take a look at your most popular posts to date to determine what makes your audience tick, both positively and negatively.

What types of posts receive the most engagement?
What tone of voice earns the most clicks, comments, shares and starts conversations?
This previous behavior is a great indicator of how they will respond to holiday-specific content.
Make Strategic Holiday Tweaks
Consider How Customer's Habits Change
As you put your final tweaks on each persona, brainstorm ways your buyer's priorities and spending habits may shift during the holiday season. For example, instead of buying practical items, parents in gift-giving mode may be more inclined to buy frivolous items this time of year.
This year, Poo-Pourri seized an opportunity to expand the way they appeal to their customers during the holiday season. In the past, the brand has successfully used humor to sell a solution to a smelly problem. However, they saw a chance to solve a different problem: gift giving, especially when shopping for "strangers you're forced to love." Through a hilarious new video ad, the brand is asking consumers to buy Poo-Pourri for others, not themselves, and are excited to see how customers respond.
"We want to reach people who are sick of wasting money and time on gifts people will never use," says Nicole Story, Poo-Pourri's vice president of creative, who also directed the spot. "Literally everyone on your Christmas list can use Poo-Pourri every day—sometimes twice a day. And as more and more holiday shopping happens online, digital is the ideal place to catch them in the middle of the burdensome act."
As you brainstorm your opportunities to market outside the box, ask your team for input instead of creating the profiles by yourself in a vacuum. Just like each buyer persona is unique, every member of your internal team brings new perspectives to the table.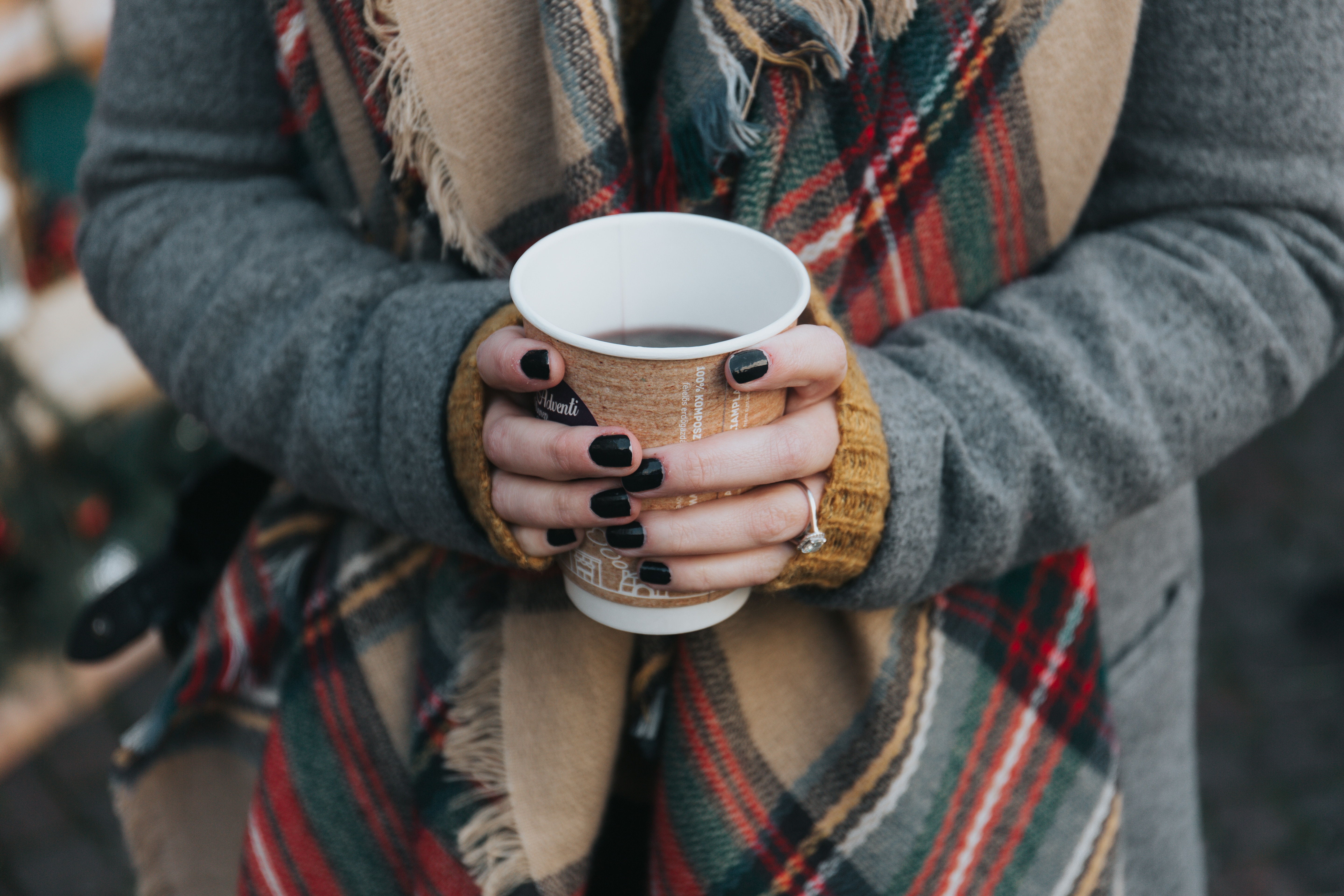 Embrace #Basic
It might seem cliché, but there's a reason seasonal lattes in to-go cups (PSL anyone?), boots and scarves, holiday scented candles and ugly sweater parties are a favorite this time of year.
Monitoring like-minded people as they gravitate toward the same interests and shared behaviors can help you understand where customers are coming from and how they might respond to your marketing efforts. While it's easy to be critical of what seems "typical," embrace the basic and leverage it to give your business a little boost.
Put the Buyer Personas to Work
Now that you have created your buyer personas, it is time to use them. Every piece of content, ranging from a single tweet to a series of email blasts, should have an assigned intended audience.
Before assigning, remember your brand differentiators for this holiday season. Take your list of products and services and create story angles to address unique needs, challenges, and goals of each intended audience.
The scenarios may look something like this:
The frazzled mom who just remembered she needs to buy gifts for the children's teachers – before this Friday – will snap to attention when a Facebook post reminding customers about free one-day shipping appears in her feed.
The overworked associate pulling late nights is also responsible for putting together customized client gifts (joy of joys). He'll favorite your tweet promoting your gift basket assembly and doorstep delivery service, then click through to the website to place a big order.
It turns out that the twenty-something socialite is, in fact, looking for the perfect holiday soiree dress. She will immediately open your email with a subject line that says her search for the perfect ensemble is over.
Keep in mind that your personas might alter slightly from tactic to tactic within your holiday campaign. What works well for your email newsletters might not work for a big Instagram advertising push, so embrace flexibility. No matter what tactics you deploy, brand personas are there as a guide to maximize your brand's exposure to the right audiences this holiday season.