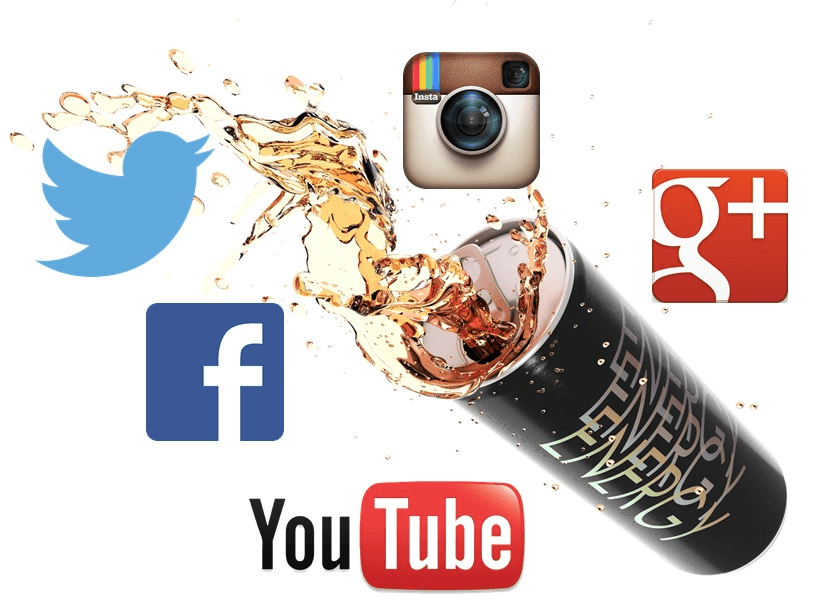 Some of us marketers get an incredible energy boost from social media, and sometimes we need an actual physical boost to increase our energy. Oftentimes, hard-working marketers around the globe turn to energy drinks or a lot of coffee. We were curious if the spike energy drink products provide in the physical world could translate to a boost of social media engagement in the virtual world.
Energy Drinks Benefit from Our Emotional State
A study published by Sparks & Honey and tech startup Emozia – the creator of Emotive Recognition Technology – took a look at how our emotions directly impact our purchases of energy drinks. Over the course of 60 days, researchers analyzed participants who allowed them to view their sleeping patterns and energy drink consumption.
They found that the average energy drink consumption occurred at the beginning of a period of high stress levels. Additionally, people seemed to drink more when it was 20 percent sunnier than usual, as well as when they were on the verge of fatigue.
So how does our emotional state impact our interactions with energy drink products on social media?
How 6 Energy Drinks Perform on Social Media
For our study, we created a competitive landscape of six energy drink brands: 5-hour Energy, Full Throttle, Monster Energy, Nos Energy Drink, Red Bull, and Rockstar Energy.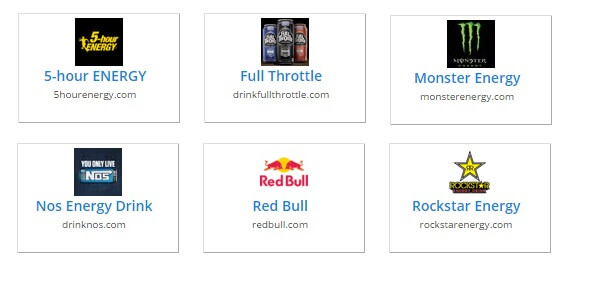 Starting first with social media presence, this group of energy drink brands have no consistent strategy, other than Twitter. As this is a clear B2C (business-to-consumer) product, you'd expect all of them to be rocking Facebook and probably Instagram.  Only Monster, Rockstar and Red Bull have profiles established on all six major networks, with 5-hour Energy not far behind. Full Throttle was a strange one, as even its Twitter and YouTube profiles were directly tied to its race car sponsorship. And on Facebook, the only handles were community pages.

Red Bull Leaving Competitors in the Dust on Audience and Activity
As of today, Red Bull's social media followers far outnumber even the closest competitor, Monster. With more than 59 million social fans, most of those on Facebook, Red Bull's marketing team is clearly focused on building a strong social community.  Monster is no slouch with nearly 30 million followers across the big six channels. Clearly, social media is not a key marketing channel for 5-hour Energy or Full Throttle. Perhaps it's all about traditional advertising for those firms?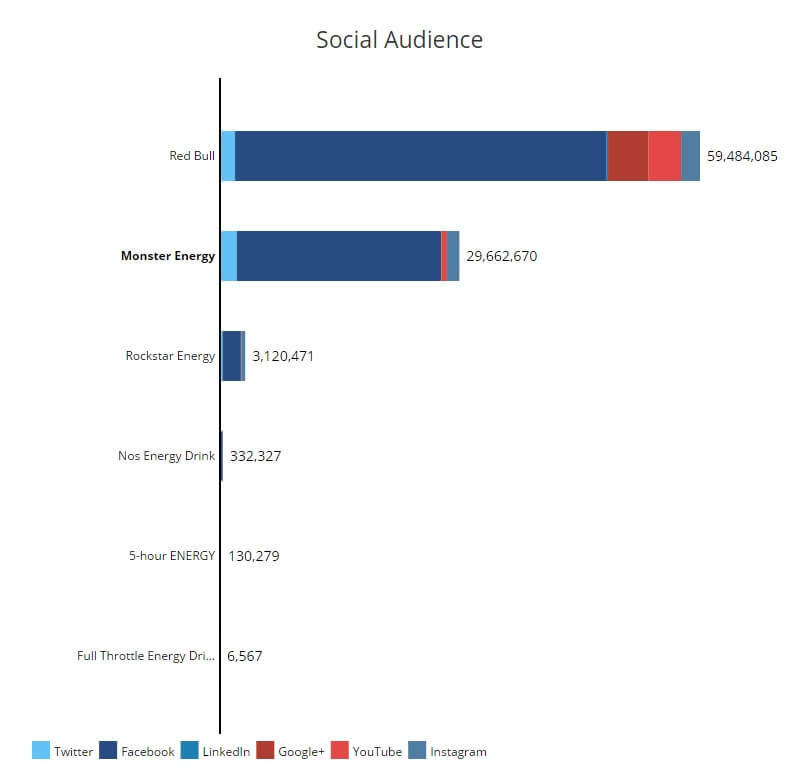 When it comes to activity, Red Bull again pulls far into the lead. Within a 30-day time span, Red Bull led the way in social activity with over 1,500 posts and updates. Rockstar and Monster battle over second place. Twitter was the most active social network among all five energy drink brands, which is typical when analyzing pure activity levels.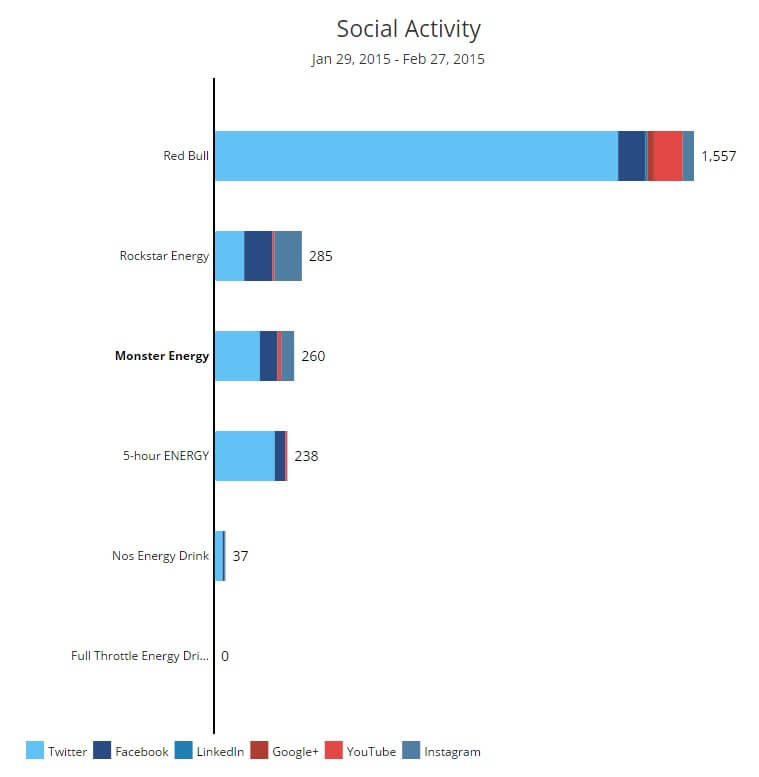 Energy Drink Customers Engage on Instagram
However, it was Instagram that led the way in terms of social media engagement. Within the same 30-day time span, Red Bull had nearly 3 million social interactions, putting it in the lead once again. Monster came in second place with over 2 million, while Rockstar slid into third with nearly 1 million, almost entirely on Facebook and Instagram.
This isn't too surprising. A study published in Ad Age showed that 92 percent of prestige brands have Instagram accounts. Some reasons why companies turn to Instagram could be because the network generates 1,000 comments per second, 8,500 likes per second, and 1.2 billion likes per day.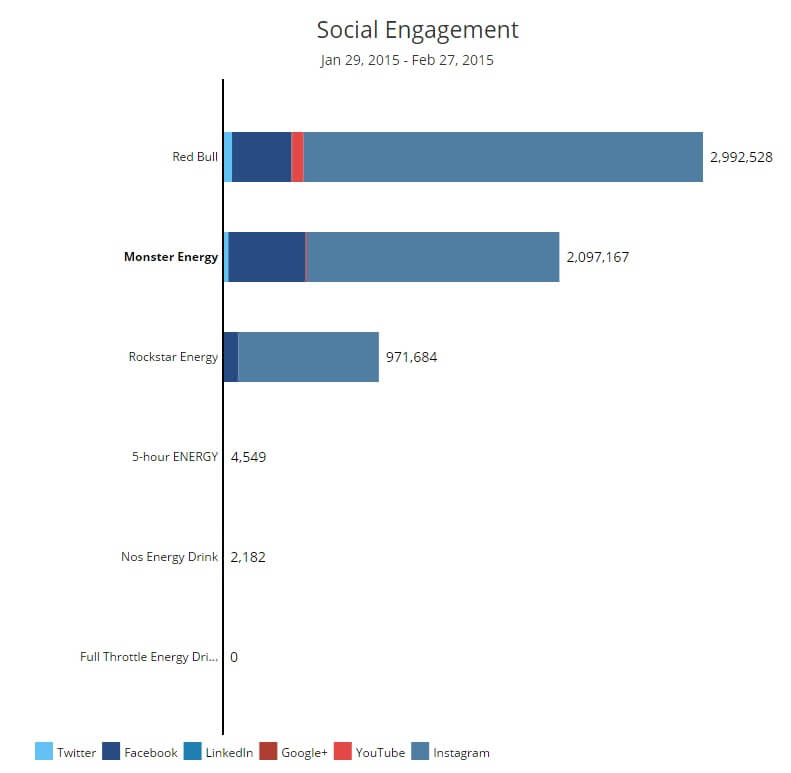 But how are these energy drink companies making headway on Instagram? If we analyze the top content on Instagram, some clear lessons come forth around how to increase engagement not only on Instagram but also on social media overall.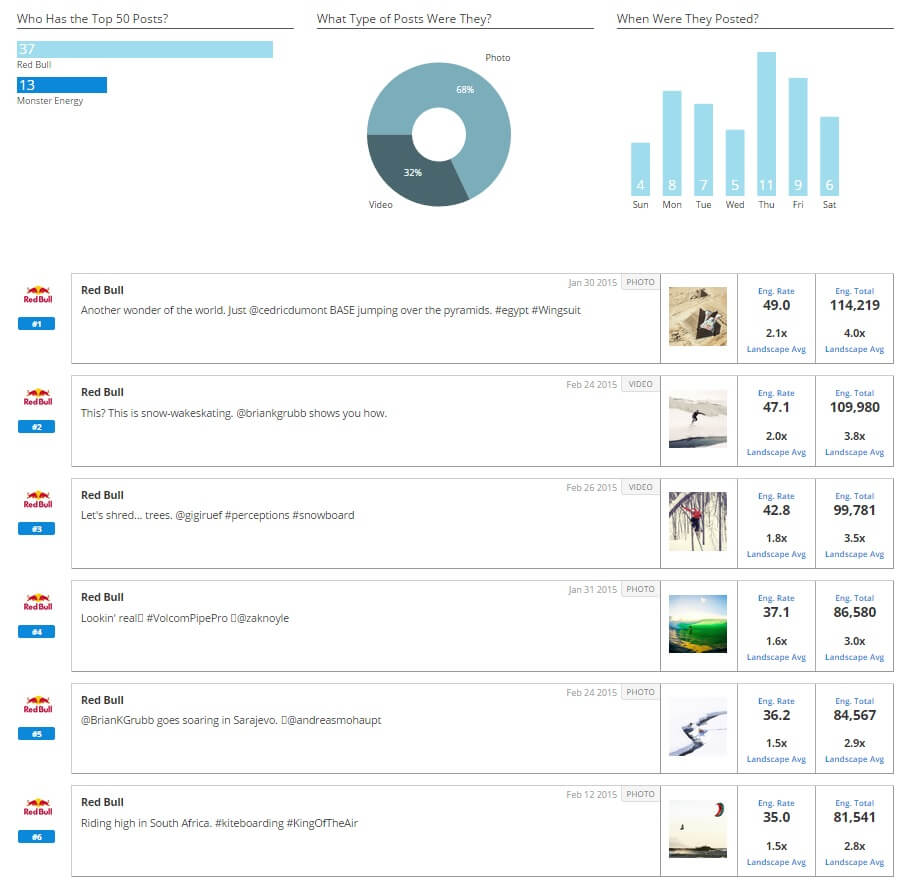 Tip #1:  Keep it short:  Red Bull does a great job of creating short, fun, engaging posts.
Tip #2: Know your audience:  See a sports and adventure theme, here? Same goes across all of Red Bull's social media interactions. Clearly, the company has learned its customers love travel, extreme sports and adventure. What do your customers love?
Tip #3:  Use great hashtags: Red Bull is full of hashtags both unique and trending. Are you using hashtags well?
Tip #4: Use great images: In case you missed the memo, social media is no longer text-driven. Shorter messages and great images are what engages!
Tip #5: Invest in video:  While images of all kinds increase engagement on ALL social media networks now, videos are starting to really drive engagement on more visual channels, like Instagram. Are you leveraging YouTube videos on other social channels? Do you have good video content?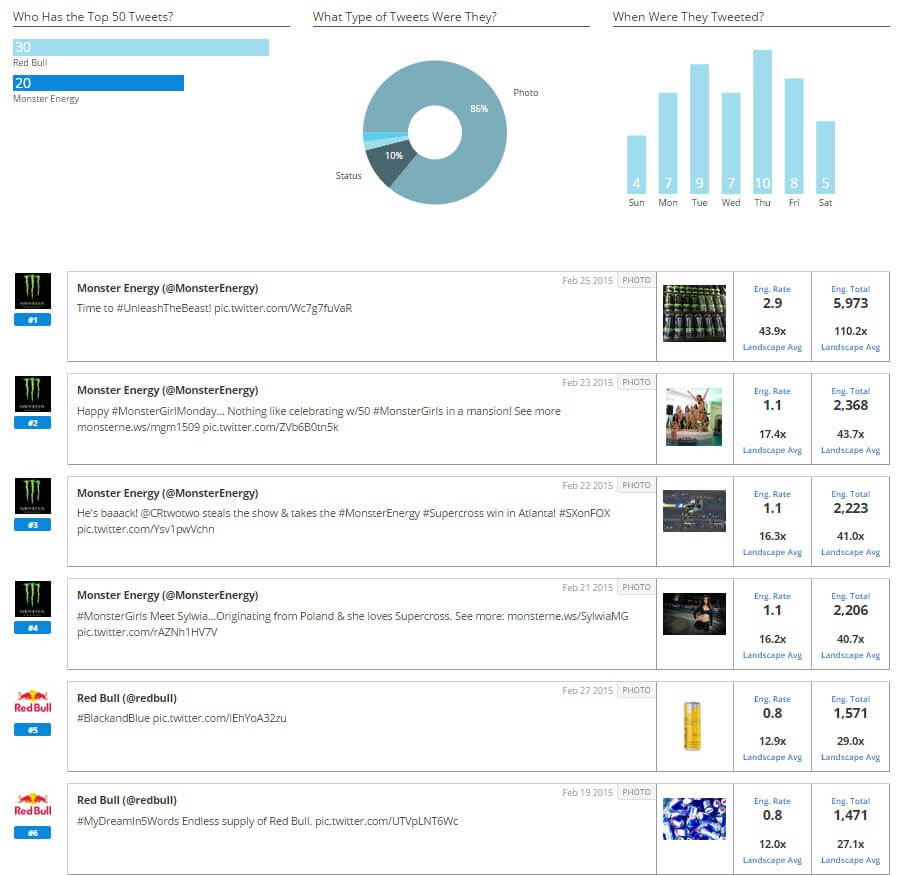 Energize Your Social Media Engagement
I hope you can take some of the data and learnings from this energy drink case study to improve your own social media engagement. Or, at the very least, maybe this will help you decide which energy drink to guzzle while working late on your social media posts!