No matter the type of content you're whipping up for your social media platforms, listening and data analytics are the key ingredients.
Not only does it empower brands to hear what their customers want, but makes it possible to make data-driven decisions, predict future audience behaviors and analyze the big picture. When factored in, these insights powerfully impact brand content creation. At Rival IQ, we provide the monitoring and analysis tools required to ensure your strategy is on point.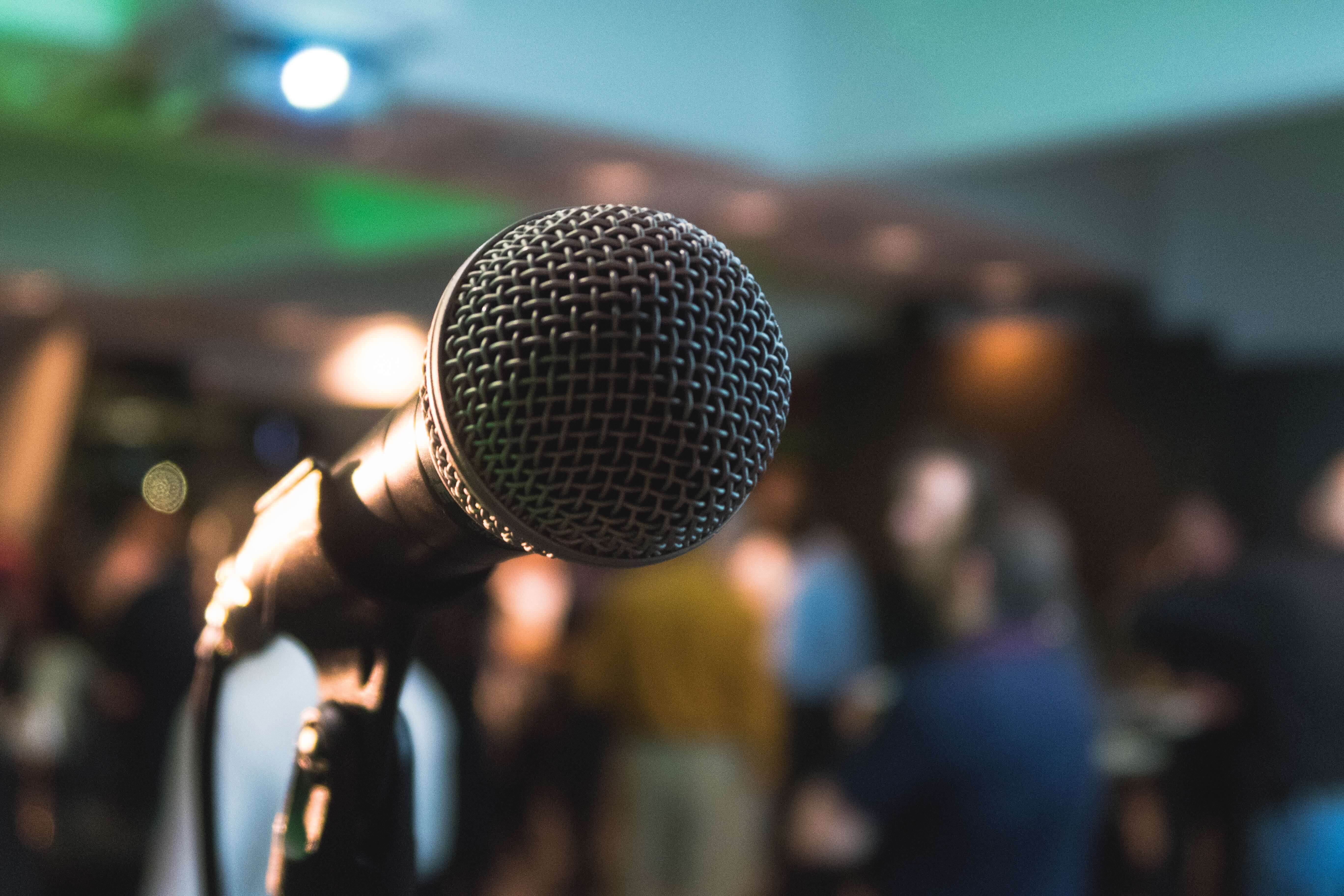 Listen Up
If you're treating your social media platforms like a broadcasting channel, you're making the mistake of assuming you already know what your audience wants and needs. Not only is this approach reckless, but it can also be dangerous for your reputation. Just ask any brand who has inadvertently posted a thoughtless message (and survived to talk about it).
Social media is designed for brands to have active conversations with fans and influencers. If you want to talk at people, record a podcast. If you want a fantastic opportunity to hear what others are saying about you and your products or services, pay close attention to the conversations happening on and off your owned social platforms.
The main difference between simply monitoring social media conversations and actually listening is the analysis component that only a human can provide. Monitoring aggregates data for evaluation, but someone is then required to review it and decipher the impact to turn that information into actionable intelligence.
To put it simply, don't operate in a vacuum. Listen.

Make Data-Driven Decisions
Any content strategist knows time is our most precious resource. The critics who scoff at writing editorial calendars ("so, you just tweet for a living?") clearly don't understand the significant time commitment involved when determining what to say and how to say it online. By first evaluating the data available with our dashboard, you can avoid wasting time creating content that won't resonate with your target audience.
Rival IQ tools inform and guide the content creation process. Our insights provide content creators valuable information about:
Where to post: We highlight the platforms where you receive the most engagement. By identifying where your audience is most active, you can establish where you want to put most of your energy into creating content for a particular platform. For example, if your YouTube channel has the biggest following, most views and the highest number of comments, you may want to allocate more time to filming compelling videos, rather than writing long blog posts.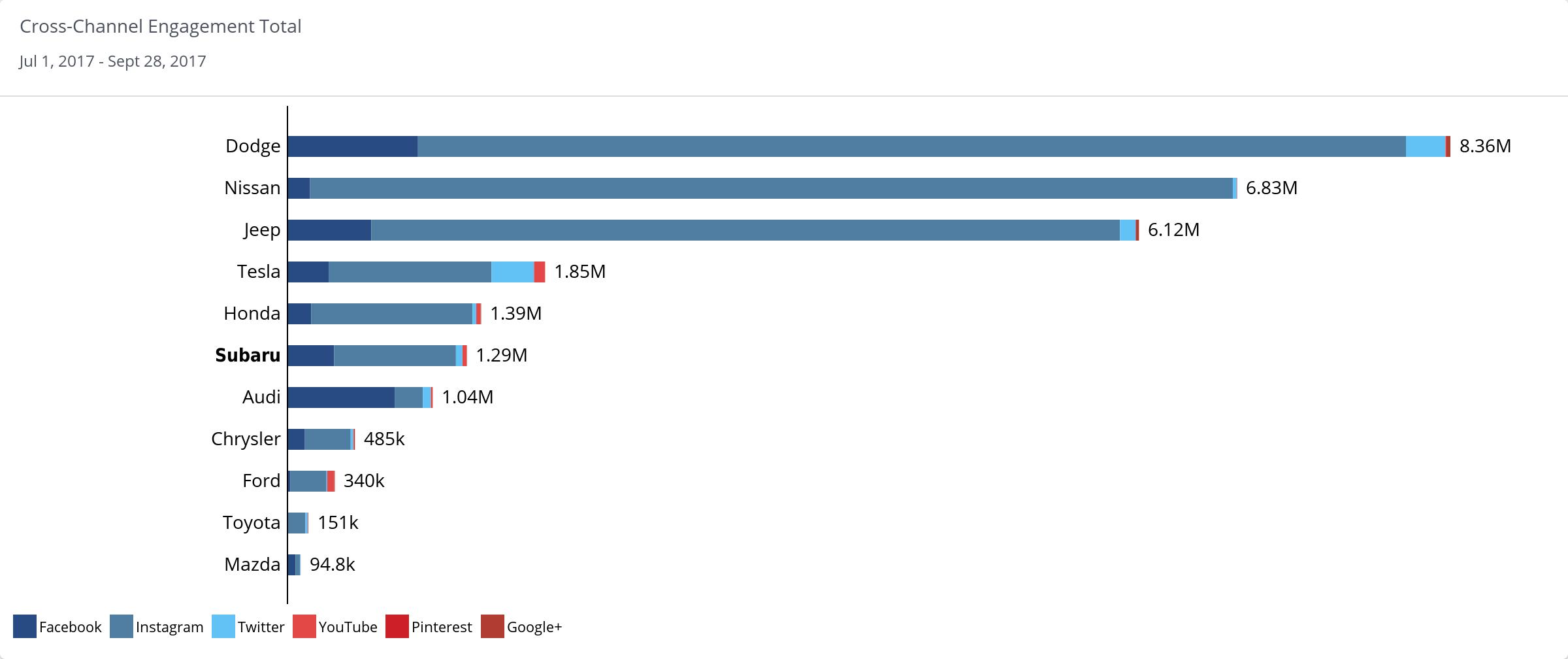 When to post: Another handy data point is "top hour," of each day when your posts receive the highest level of engagement in your landscape. Our tool aggregates your and your competitor's data to inform better decision-making on your social platforms. We're using your data to determine when your followers are online and most active.

Create more of what works: Our channel-by-channel analysis identifies your, and your competitor's, most popular pieces of content, enabling you to replicate what has worked best, and inspiring you to create your next successful content series. Initially, it might feel sneaky to keep tabs on the competition, but when you do, you can see what kind of content they're finding success with to help inspire better performing content for your organization.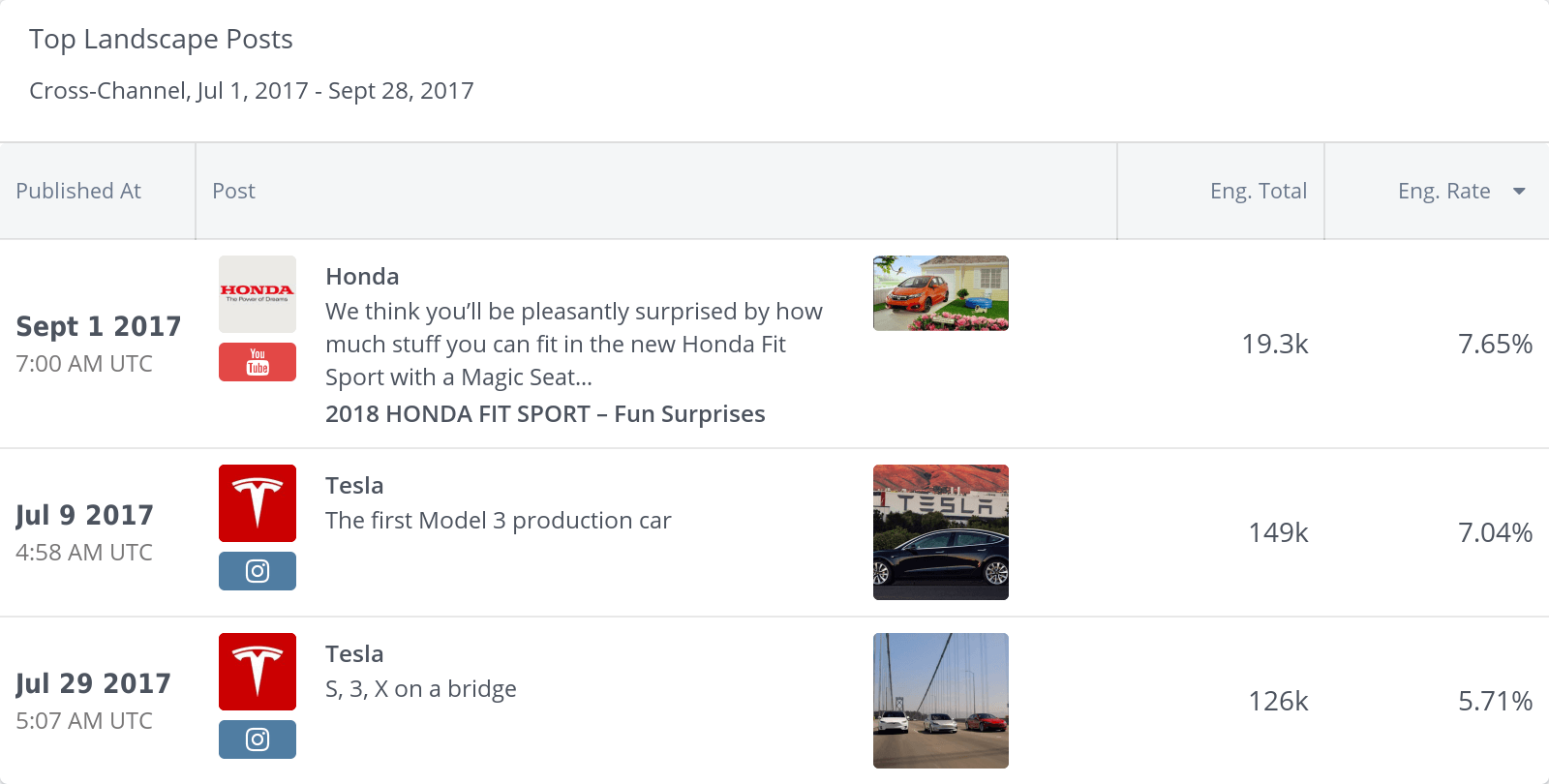 Predict Audience Behaviors and Response
Aside from individual channel performance, our tool specializes in evaluating the entire online landscape for your industry. Landscape evaluation includes a constant sweep of the accounts you deem relevant, such as competitors, partners or influencers, and revealing the top performing posts, media type, and social accounts.
Under our social listening tab, you'll see an instant overview of the top conversations in your landscape. By filtering out unnecessary noise, you can evaluate relevant conversations that will help you understand what your audience is thinking and talking about most. By staying apprised of what is top of their minds, you avoid the risk of your content coming across as insensitive.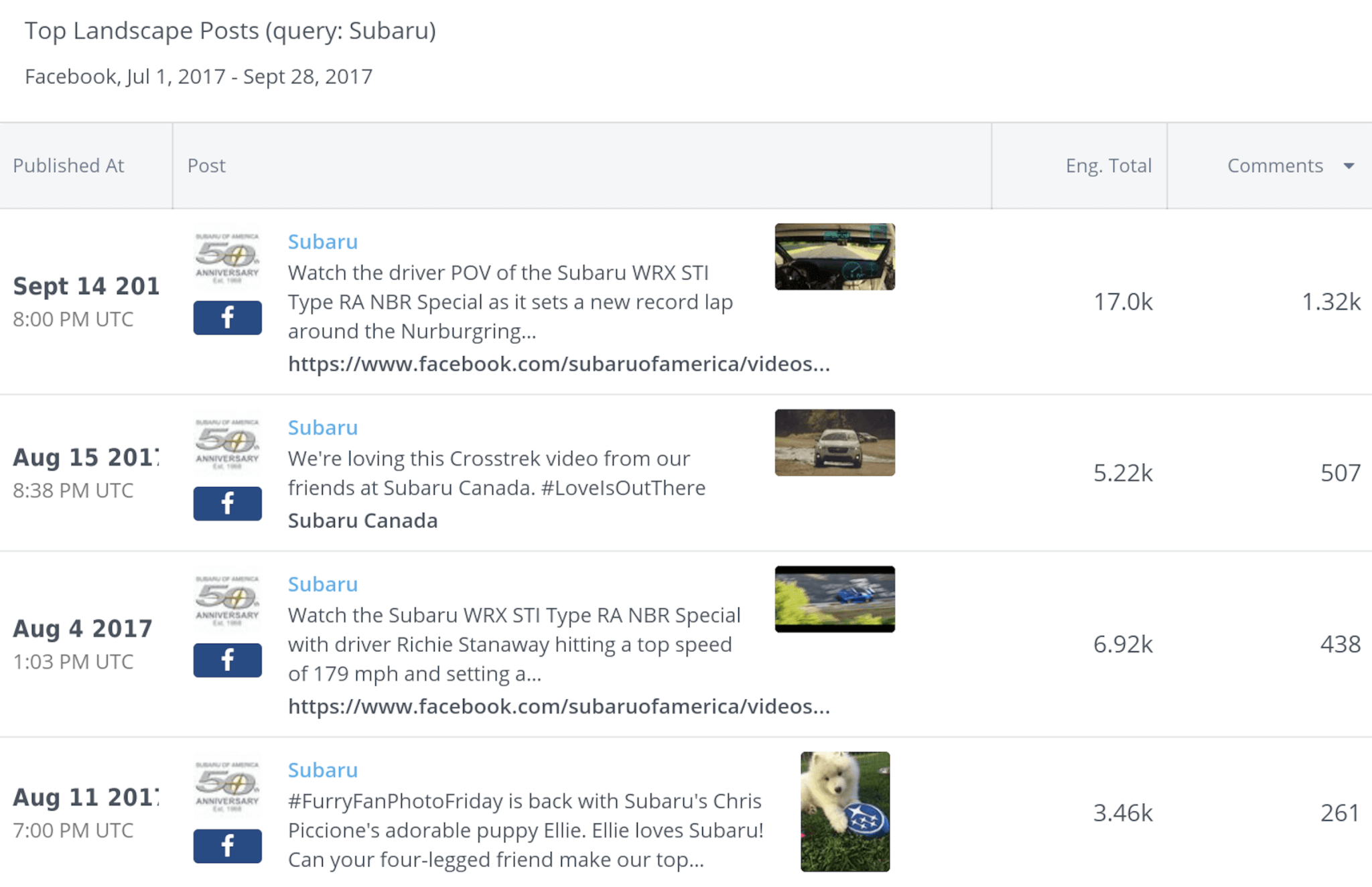 For example, if you are a nutritionist and have had great success in the past writing and sharing articles about calorie counting, you might be tempted to keep publishing more of the same (if it ain't broke, don't fix it… right?). However, if you evaluate the landscape and find that your target customers have switched their focus to talk about a new approach, such as subscribing to a non-restrictive, whole foods diet, they're unlikely to respond as well to your articles as they may have in the past. It's because of a shift in conversation, or trends, that it's important to stay up on current events and opinions that directly pertain to your target customer and influence the topics you choose to focus on. You have to speak their language and to do that, you have to read what they're talking about and consuming on a daily basis.
On a more direct basis, evaluating the landscape is also important for your sales department. Diligent review uncovers conversations that indicate when people have a problem your product or service can solve, or their intent to purchase what you (and your competitors) offer. This creates an organic window of opportunity to share resources or offer to lend a hand, which may be the start of a beautiful relationship. Within our dashboard, be sure to sign up for scheduled reports to have insights instantly delivered to your inbox.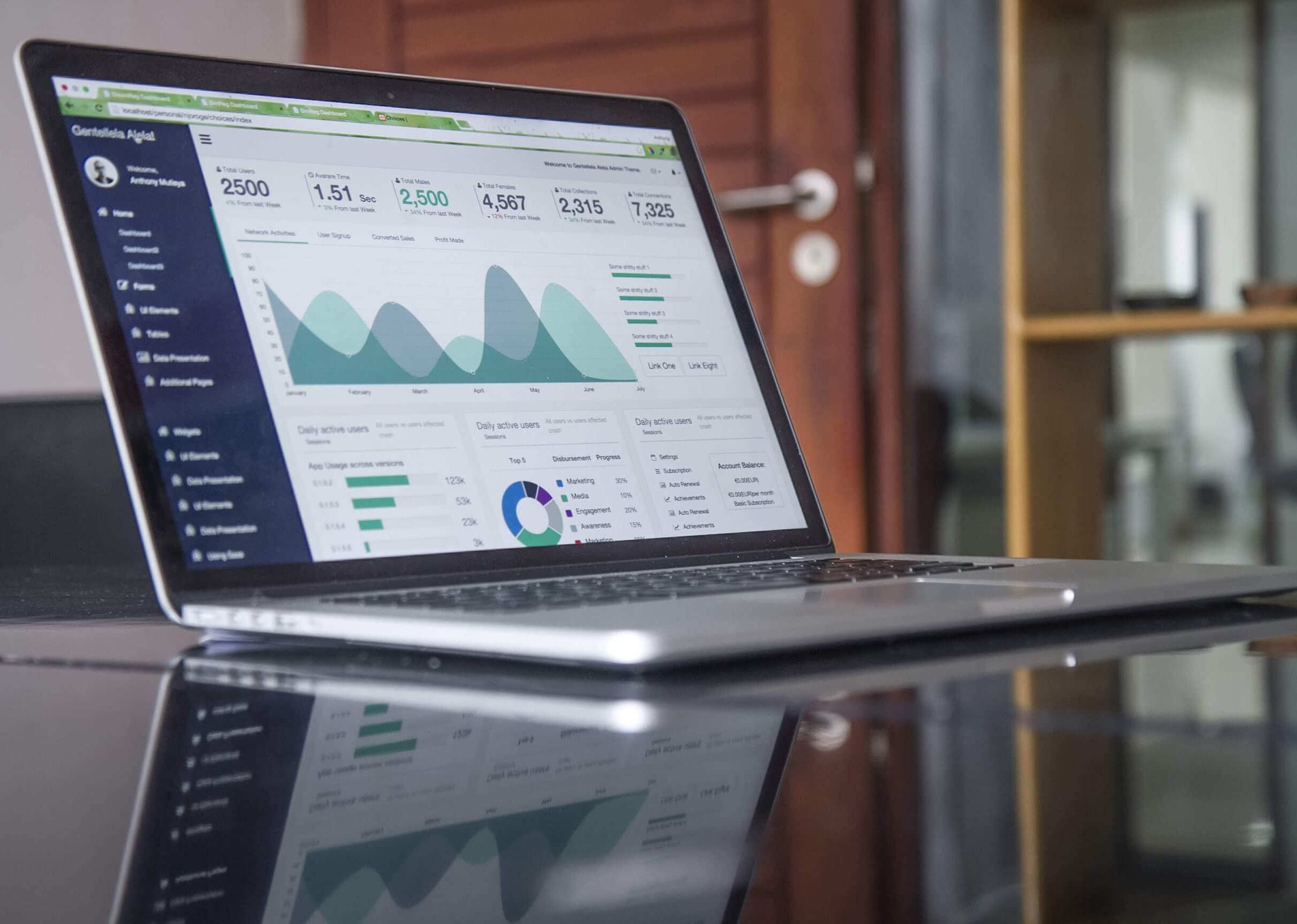 Analyze the Big Picture
We all want to know where we stand relative to the competition. With over 500 million tweets sent per day, the harsh reality is you're competing for voice share. It's essential to review what your competition is doing and what's working for them. Why? You likely share target audiences, which means you're actively competing with them for your prospective customer's attention. If they're outperforming you, it's worth taking a look at what they're doing and consider ways to reframe your own content to earn your audience's attention again. Our metrics provide insights on social audience sizes, activity, and engagement, including your most engaging cross-channel social posts.
Ranking: The channel specific reports show where you rank against your competitive landscape for follower growth, activity, and engagement including a breakdown of tweet type, and more. These data points paint a bigger picture of where you stand relative to other accounts your target audience may be following.
Integrate: Our advanced Facebook Insights integration generates reports on reach, total consumption, total consumption rate, and more. You can also incorporate your Google Analytics account to see how your social marketing efforts impact overall website traffic and conversions.
Trend-spotting: When listening, keep an eye out for emerging trends in topic and conversation. We've recently launched a new set of visualizations that will make it easier than ever to reveal these insights.
Post Grid Viewer. Focus on the visuals to find patterns in Social Posts.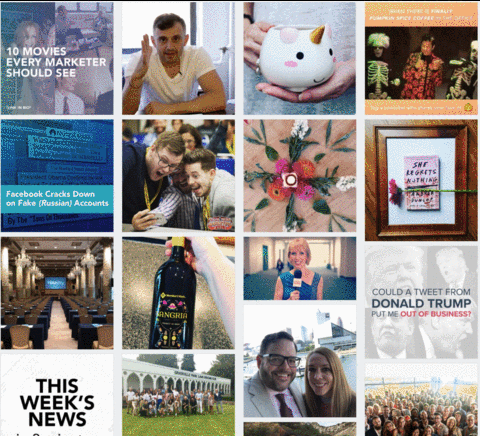 How do you plan to change your listening strategy and inform content creation? Remember, by really listening to what people have to say (even if you don't like the response); you have a better chance of creating content that resonates and leads to customer conversions. Happy listening!