Do you want to know when your competitors change their product pricing, packaging or positioning? If you operate in a competitive market, which we nearly all do, I'm betting the answer is yes. But why is a competitors price change matter to a marketer? Because it's often a sign of a strategic shift in an overall go-to-market strategy.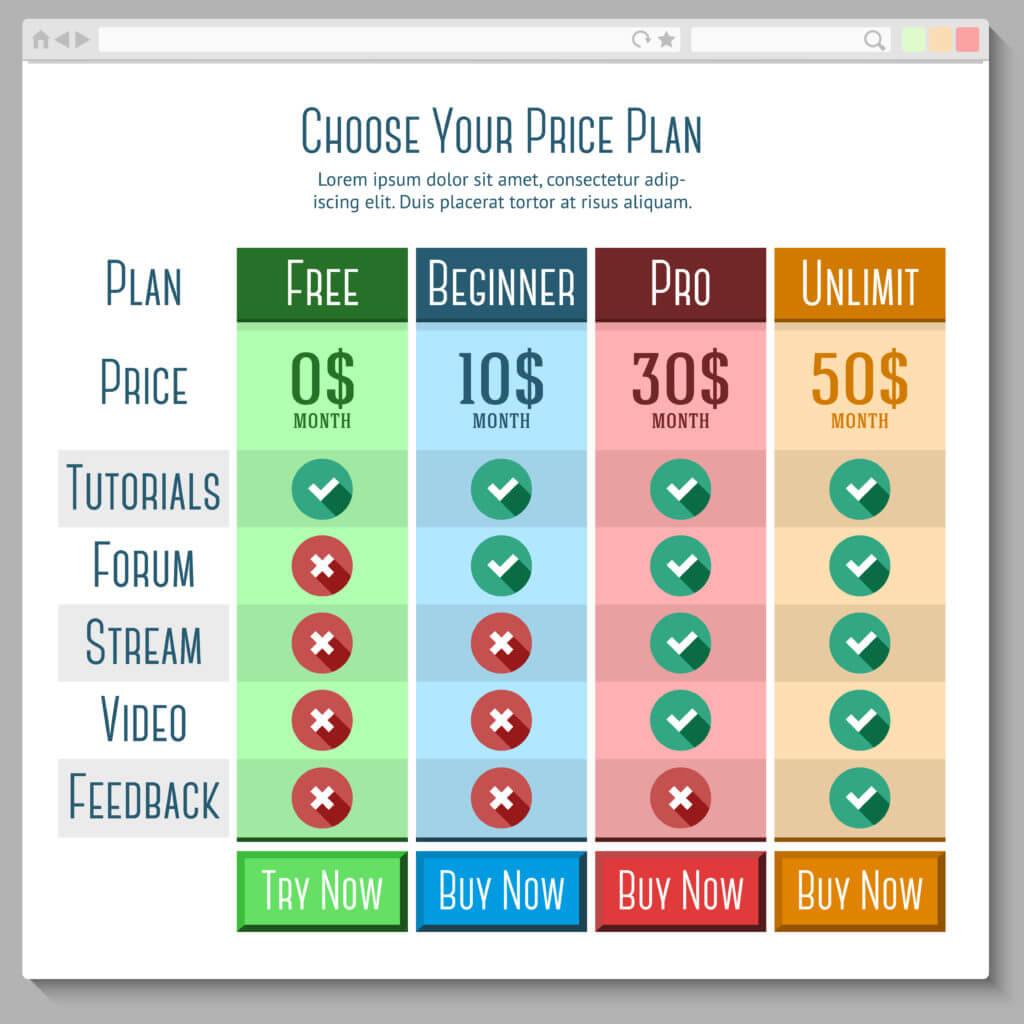 Rival IQ was originally born from the idea that to price, market and sell your product, you need to understand the alternatives your customers have. For example, if your competitor offers a similar service and prices it at $500/month versus $50/month, it is going to affect how you segment, price and position your own offerings.
Also, seeing how competitors and thought leaders evolve their offer presentation can give you good ideas to emulate or can spark new ways to differentiate your product.
Price Change Case Study:  HubSpot
With that in mind, let's jump into a real world example. HubSpot recently overhauled its pricing page. Below is the event we generated within Rival IQ when we noticed this. The event shows a side-by-side display of the old and new versions of their pricing page:

Within Rival IQ, you can click this event to get a large side-by-side view to inspect the changes in detail. But even in thumbnail view, you can see that HubSpot has drastically simplified the feel of this page. It is simpler to grasp, has a clearer flow with fewer distractions and is easier to read. Also, there is a suggested choice, the Professional package, to encourage you to choose that level.
These are all sharp-looking changes to make the pricing easier to consume. (To learn more about effective pricing page design, posts by Bryan Eisenberg and KissMetrics are good places to start.)
The real kicker however is the actual pricing. Let's look at the full-page snapshots of the old and new versions from Rival IQ.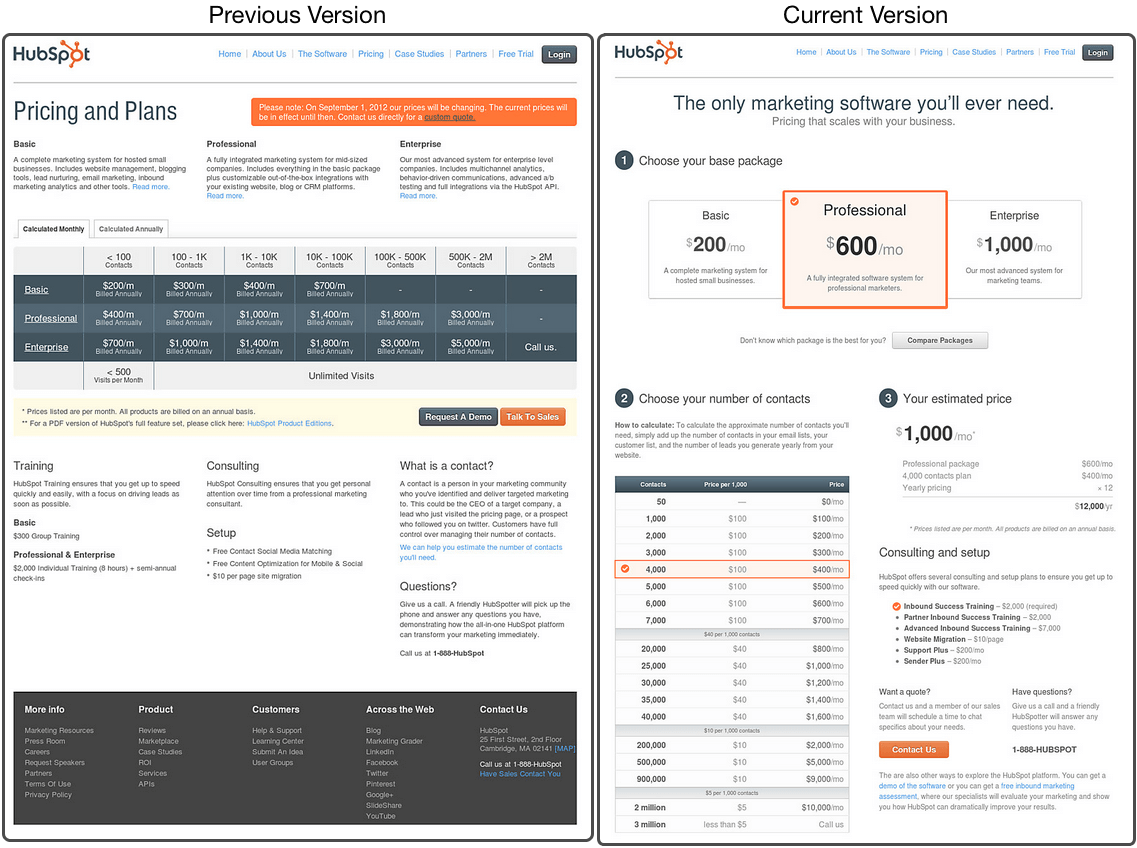 The entry price remains the same, at $200/month, but as you scale up, the new pricing diverges significantly from the old. For example, the Professional package with 500k contacts was $1800/month, and now its $5600/month, more than 3x higher! This looks like a smart move on HubSpot's part to capture more value from their larger customers, while keeping the product relatively approachable for small accounts. This is valuable information whether you are selling against HubSpot, using their service, or simply operating in the same ecosystem.
What do you watch about competitors and thought leaders in your space?