Marketing has always been about building trust. In the past, successful companies built careful reputations of commitment to service, quality, and reliability by projecting a certain image.
During the golden age of advertising, before the web disrupted the status quo and upended marketing for good, marketers could tell customers what to think of their product and customers had no way to verify their claims.
Kent's main selling point, Micronite filters, were made with asbestos fibers. Imagine trying to get away with such deceptive advertising today!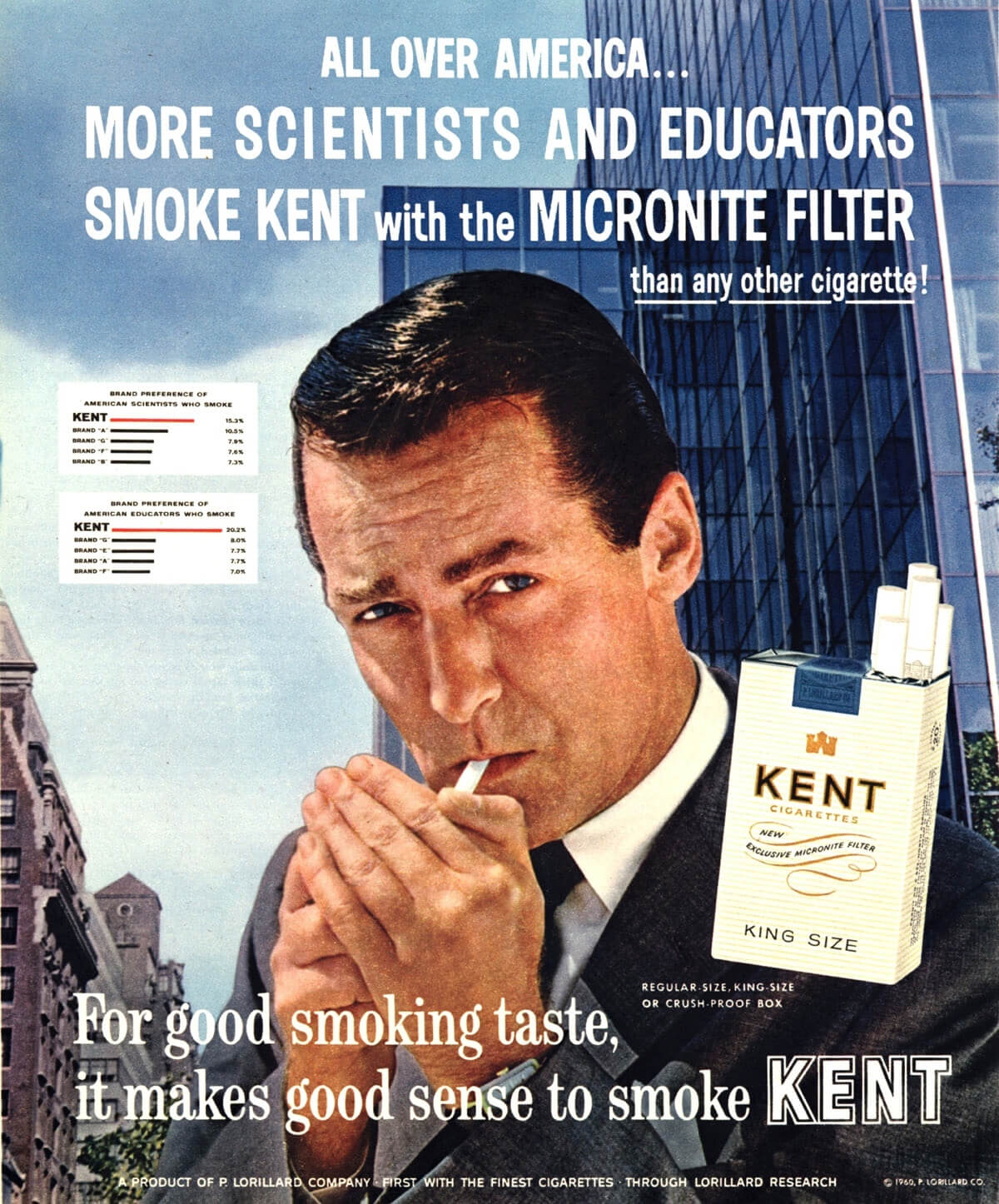 6 Foolproof Branding Strategies
1. Focus on Two-Way Communication
Social media, combined with the wealth of information readily available on the web, took the power of persuasion away from advertisers and put it squarely in the hands of consumers. One-way communication is as dead as the idea that smoking is good for you. Marketing today is an ongoing conversation between a brand, its customers, and anyone else in the world who wants to add their two cents.
While that alone is quite a challenge for small businesses and startups, the sheer number of competitors in the marketplace makes marketing even more daunting.
The most effective option today is to move from advertising based on persuasion to relationship building based on knowledge and trust – from outbound to inbound.
Social media is the perfect platform to build trust. Across all channels, your brand voice and attitude must be consistent, friendly, helpful, and informative. A little humor and quirkiness doesn't hurt either.
2. Don't Underestimate The Power of Social Media & Your Customers
Every interaction with the public, online or in person, adds to your brand reputation and trust, which can directly impact your profits. Social media and review sites make everything you do public. Businesses that forget the power and reach of their customers often wind up hurting themselves.
Whatever you do, never scream at a toddler. While this diner owner is getting surprising support from people who hate crying babies, who really wants to eat at a place where it takes more than an hour to get an order of pancakes on the table and the owner throws fits…and follows up with a psycho rant on Facebook?
Public meltdowns – or even unprofessional interactions – rarely end well.
With that said, if you are going to use social to help handle customer care, make sure you provide customers with a seamless experience. A great example of poorly managed customer care via social comes from Rival IQ's very own, Manpreet Kalra who has been back and forth with Home Depot for the past month over a messed up cabinet order. She is getting different answers from different Home Depot representatives who don't seem to be communicating with each other. Sounds like Home Depot is all over the place…or just doesn't care about customer satisfaction.
Moral of the story: Be honest with yourself. If you are going to provide customer support via social, make sure you have your act together!
Check yourself before your wreck yourself. Don't underestimate the power of your customers, their smart phones, and social media.
3. Create Buzz
One of the most shared and most often cited resources is market research. If you want to build authority and earn a lot of organic traffic, a report full of interesting statistics works like gangbusters. If you have limited resources, just send an email query to your customers. The key is to ask questions people are interested in knowing the answers to and if possible, questions you have the answers for. A great example of this is Rival IQ's 2015 Social Media Trend Report and Department Store Rival Results Index.
You can also write a blog post that summarizes research done by a professional company and add insight. How can your customers use this information? We did something along these lines with Salesforce's  2015 Marketing Trends Research.
4. Monitor Your Industry Words
I'll bet you're sick of hearing vague advice about engaging your followers. It's like a marketing mantra. But how do you do it? One way to start conversations with new people is to monitor for industry words, not just your brand.

I recently witnessed an exchange on Twitter where a customer tweeted out dissatisfaction with Dish Network. Dish didn't answer, but DirecTV did. With advice, information, and, after a nice chat, a link to their current offer. By monitoring related keywords, like "cable" "TV" and "satellite," DirecTV gets to swoop in and snatch business right out from under competitors. Or at least open the door.
Joining in to marketing chats is also effective. Marketers love to talk to brands!
5. Customer Reviews Trump All
You can try all the branding strategies in the world, but you first need to accept that public opinion matters a lot. You can invest hours on your branding strategies, but unless your customers describe your brand the same way, you are doing something wrong.
A distinct advantage today's buyers have is a wide range of opinion. Virtually any product or service is reviewed and discussed by users and experts.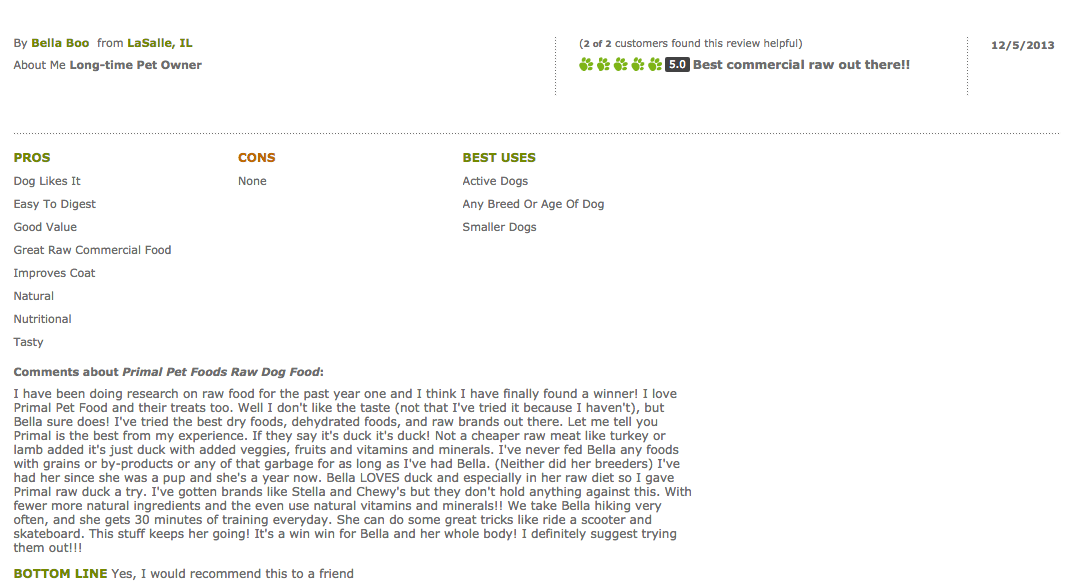 88% of consumers say they have read online reviews to make buying decisions. They trust reviews as much as personal recommendations. According to Nielsen, consumer reviews are the second most trusted source of information about a brand.
What does that mean to you? You need influencers to promote, review your products or services, and blog about your brand.
Influencers are bloggers, reviewers, and people active on social media with a loyal following. If you can establish a friendly relationship with influencers, they'll help you build trust and authority for your brand.
6. Deliver the Goods
Influencers need something to talk about, and consumers need information. Give web visitors something to sink their teeth in — content they want to talk about and share. Inbound marketing is all about publishing the most comprehensive information available in your niche. The information you deliver establishes your authority and authority helps you build trust.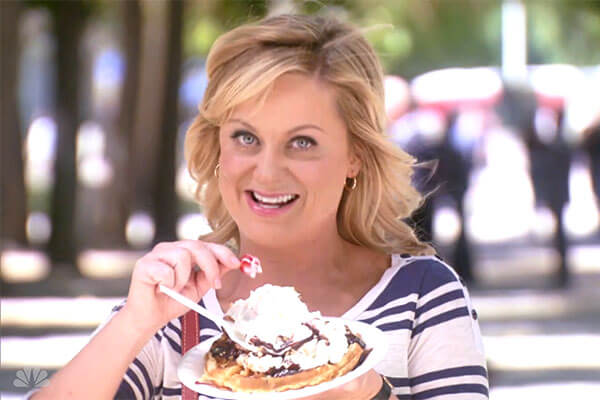 Establishing your company as trusted industry experts takes focus and dedication, but it will be worth it. Sadly, some of the brands we know and love are failing today, because they forgot that one basic premise: Deliver the goods. (cough, Home Depot, cough)
Sears, for example, built a sterling reputation on reasonably priced, quality goods that literally everyone needs. For over a hundred years, Sears was the store you knew you could trust. In the last decade, Sears has been in decline. It seems they have broken our trust.
Of all the branding strategies, this one is most dependent on your overall ability to perform.
Branding Is About Relationship Building
Give your customers a reason to love and trust your brand. If you want them to keep you in business and send others your way, make sure you strive to keep them satisfied. Connect with your customers, give them a reason to believe you deserve their time and business. The sooner you realize your executives and employees are an extension of your brand, the better.
Build positive relationships and your brand will only strengthen!