A new year means new Rival IQ features to help you become a stronger marketer!
We are excited to announce the addition of two new Rival IQ features today: Pinterest Analytics and Multi-User Accounts.
As you know, our goal is to make you and your team more efficient. That means bringing the data you care about into Rival IQ for a comprehensive view of your web and social media analytics.
Pinterest for Complete Cross-Channel Analytics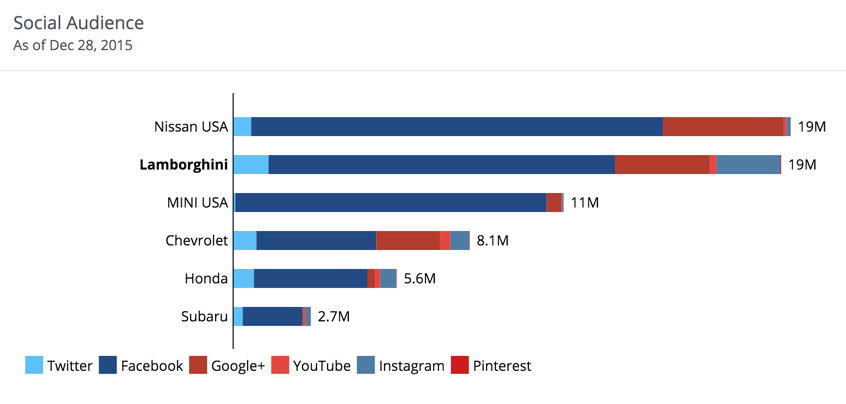 Many of you requested Pinterest data for a comprehensive view of your cross-channel and competitive performance.
Rival IQ's Pinterest Analytics is an easy way for you to analyze your brand's performance with a competitive lens. Rival IQ maintains up-to-date data on boards and pins for you and your competitors.
We realize how important Pinterest analytics are for marketers, especially B2C marketers. Now you can easily analyze your Pinterest performance in Rival IQ with a complete snapshot of:
Audience: Size and growth
Activity: How often you are posting
Engagement: Know your top content and get complete post details to view per-post metrics including repins, pin comments, and engagement rate
Analyze and Report on Your Pinterest Performance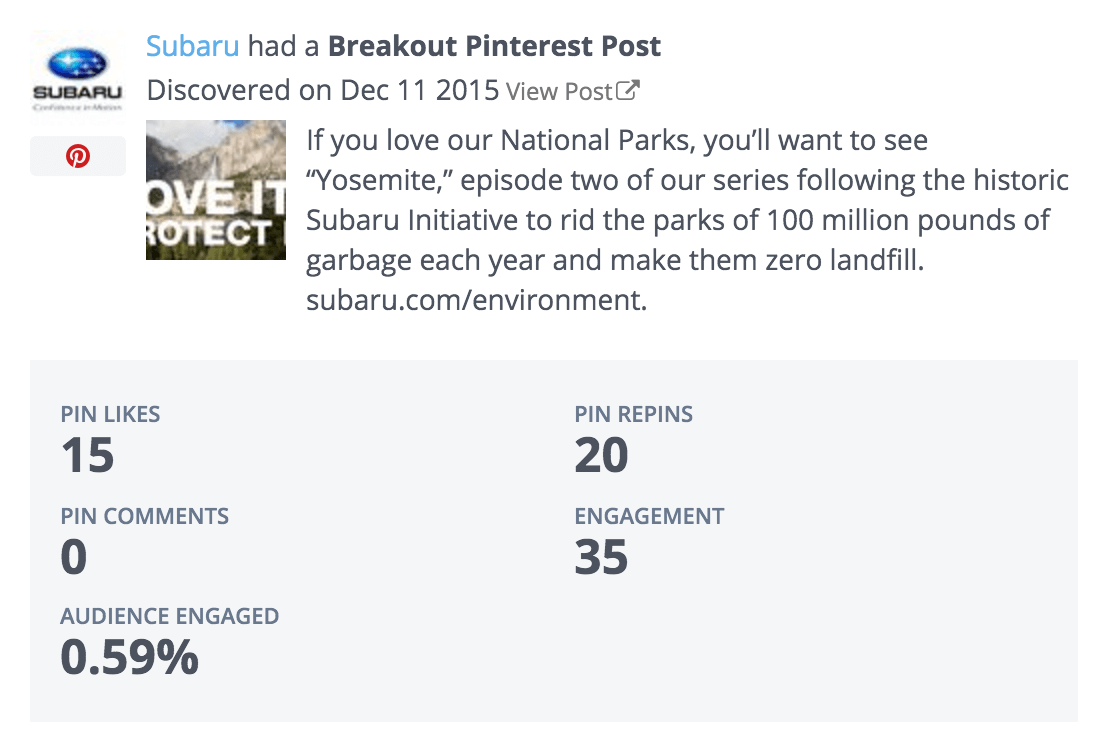 We want our customers to stay ahead of the competition. Our Pinterest alerts ensure that you always know if something about your performance or a competitors' deserves immediate attention.
Each Pinterest report can be easily exported as a PowerPoint, PDF or CSV. You can even create custom charts to fit your reporting needs! Also, don't forget you can always favorite charts you care about to streamline reporting.
Take reporting one step further by scheduling Pinterest reports for delivery into your inbox. Have metrics in hand when you need them without spending any time compiling data. Learn more about Scheduled Exports.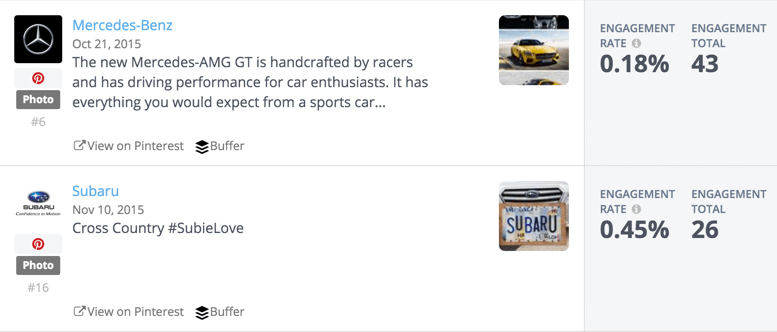 By viewing comprehensive Pinterest performance data right within Rival IQ, you will save time analyzing and reporting. You no longer have to worry about digging around in Pinterest's native analytics system. We have you covered with easy-to-read graphs, selectable date ranges, and competitive insights. By having all your data in one place, you can easily compare your Pinterest performance to your performance on any other social channel within our system for a complete cross-channel view.
Multi-User Accounts Enable Collaboration
In addition to Pinterest Analytics, we are also excited to launch Multi-User Accounts. Until now, the only way to share a Rival IQ account with a colleague was to share a login. Many of you asked us for a better solution to get your whole team plugged in. Well, here is the solution you have been waiting for!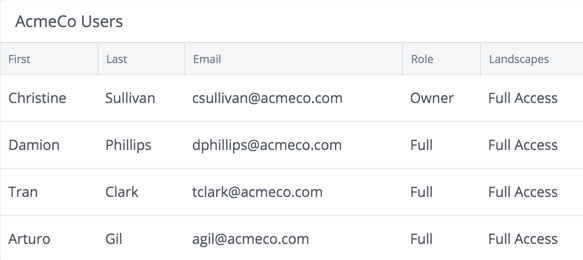 You can now enable multiple team members, each with their own login, to collaborate on a shared set of landscapes. By creating Multi-User Accounts, you can not only promote collaboration, but also make your work a whole lot easier by having:
Individual logins for each employee. Say bye bye to shared passwords!
Individualized customer support. By knowing which team member contacted us, we can make sure he/she is the one we reach out to.
Custom Scheduled Exports. Individual employees can schedule exports important to them to be sent to their personal inbox.
Better access control. When someone leave your company or agency, you can easily revoke their Rival IQ access.
Up Your Marketing Game Today
Our goal is to enable you to make more data-driven marketing decisions. We hope Pinterest Analytics helps you not only get a holistic understanding of your cross-channel performance, but helps consolidate your reporting while collaborating with team members using Multi-User Accounts.
Happy Analyzing!
P.S. Thank you to everyone who helped us test and improve our Pinterest Analytics feature. If you would like to help us beta test new features in the future, feel free to email us at support@rivaliq.com!