It's no secret that we do things a little differently around Rival IQ HQ, and our job interview process is no exception. We've got a behind-the-scenes look at one of our most beloved and out-of-the-box office culture moves: the Engage Day.
We've all sat in endless interview loops where it's hard to keep your answers straight from one interviewer to the next. And don't forget the dreaded (and downright discriminatory) blank whiteboard. Scratch that and reverse it for the final (and hopefully fun!) hurdle before you can call yourself a full-fledged Rivaler.
First things first: What's an Engage day?
"I liked that they wanted to experience someone as a coworker and not just an interviewee." –Tiffany Lin, Rival IQ Product Manager
After a few 1:1 or 2:1 interviews, we invite our top candidate for an open role to spend a workday at our office collaborating on a specific project. We spend time together with the candidate before the big day getting them onto Slack and email, and invite them to hop into our communication streams by asking questions and/or looking around to get a feel for us. Knowing that a candidate's time is valuable, we also put them on our payroll–a full day of work plus prep is a significant time investment, and we think it's important to compensate, whether the day results in a hire or not.
We partner with the candidate to identify a project that they can work on during their Engage day. The candidate has time to prep, but the day is focused less on a polished presentation and more on providing plenty of chances to work together with our team. Projects have included email marketing projects and blog posts (like this one), and coding problems like fixing social posts bugs and changing how we pull keywords. We do our best to make sure the project speaks to the candidate's strengths and can be achieved in a day–the Engage process is all about candidate engagement, evaluation, and collaboration, not just testing.
The candidate spends the day working on their project and collaborating. There's also more 1:1 time with other members of the team, and a team lunch that's strictly social.
Once the day is done, we ship the project together and traditionally include a fabulous GIF, like this one.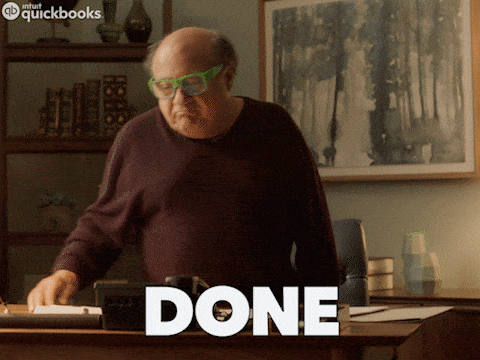 Both sides head home to do some thinking, and hopefully an offer is extended and accepted.
Why we interview this way
"It was really fun to be able to "test the waters" and see the team at work without the pressure of a first day. Of course there were nerves, but by the end of the day it didn't feel like a job interview anymore, just a project we were working on together." –Christina Everett, Rival IQ's Digital Marketing Manager (and newest hire).
Seth Pollack, our head of Engineering and Culture, knows that he can get a good sense of skills from a resume or phone screen, but all the interview loops in the world won't tell you whether someone can actually get things done or how they'll fit in with the team. "The Engage day (formerly known as an Audition) arose from the need to get a better sense of a candidate before their first day on the job," Seth says.
Originally, the interview process culminated in a sizable trial period–we would contract candidates for a week (or more!) before making an offer. Contract-to-hire is a common startup hiring practice, but can be tough on a candidate who's after stability or benefits. Without the job security, contracting at a company for 30, 60, or 90 days can also discourage a candidate from jumping in with both feet, which is exactly the kind of employee we want here at Rival IQ.
All this time together really helped us assess fit on both sides, but wasn't feasible as the company scaled, so we set out to shrink down this trial period into something that's manageable for both the candidate and for us. We've reduced the time a candidate spends in our office to one jam-packed day, and find that the Engage process leads to stellar fit and retention.
Of course, we also want candidates to get as much as they can out of the day by seeing our team in action. From our codebase to how we interact at the food trucks at lunch, they can decide if we're a set of folks with whom they want to spend 40 hours a week. The decision to jump to a new company is a big one, and as data-driven people, we always think more information is better 📊.
About half our company has been formally hired this way, and of course, that number grows every time we add another team member. We also want to pour one out for candidates who aren't the right fit at the end of an Engage day–always better for both sides to figure that out early instead of a few months in.
Wrapping it up
If you read this blog or have talked to any of us, you know that one of our central values as a company is transparency. From financials to sprint planning, we want every Rivaler to know exactly where we are and where we're headed. We apply this same spirit to our hiring process, so a candidate has full knowledge of what we're up to as they make the big decision about whether or not to come work with us. Asking a candidate to spend a full day with us may sound like a tall order, but that mutual investment makes all the difference in creating a fun, warm, collaborative working environment.