We're thrilled to announce IGTV Analytics in Rival IQ!
Thanks to Instagram including IGTV in its latest API update, we're able to offer IGTV Analytics for both competitive and private data. Now you can see likes, comments, total engagements, engagement rates, and more for your IGTV videos and for those of your competitors.
IGTV is an amazing way for content creators to deliver long-form videos into the hands of engaged followers by allowing creators to go beyond the 60-second Instagram post limit. We know IGTV is a critical content tactic for brands and agencies alike, which is why we're so excited to bring it into the Rival IQ analytics family.
Best of all? These features are already live in your Rival IQ account. Let's jump into IGTV Analytics in Rival IQ.
IGTV Analytics in Competitive Social Analytics
We all know that competitive benchmarking and research is the best way to get a jump on your competitors, which is why we're stoked to announce IGTV Analytics for any public Instagram account. Competitive IGTV Analytics means you'll be able to compare your IGTV stats against top competitors and aspirational brands so you can find out how you're really doing on Instagram.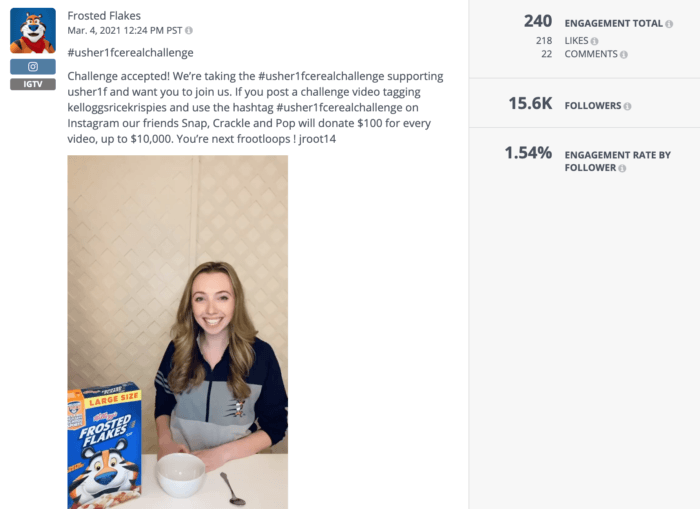 Your Instagram competitive post data in Rival IQ now includes IGTV preview posts from your competitors' feeds. Review the same metrics for these IGTV posts that you have for your competitive Instagram video posts, including likes, comments, total engagement, and engagement rate. Sadly, Instagram did not make video views available in their API for competitive data 😭.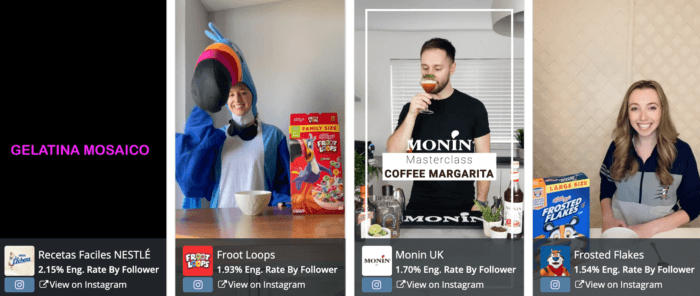 Just as for carousels, videos, and photos, you'll be able to filter and measure all Instagram post data by limiting to IGTV preview posts within Social Posts. This at-a-glance view will help you spot patterns in your competitors' high-engagement IGTV posts, like this food landscape where many of the top IGTV previews feature a ¾ shot of a chef.
Quick note: You will have post-level data for any IGTV video that was published with a feed preview. Due to limitations in the Instagram API, IGTV data for videos that were published without a feed preview isn't available, so be sure to share future IGTV posts on your Instagram feed if you aren't already!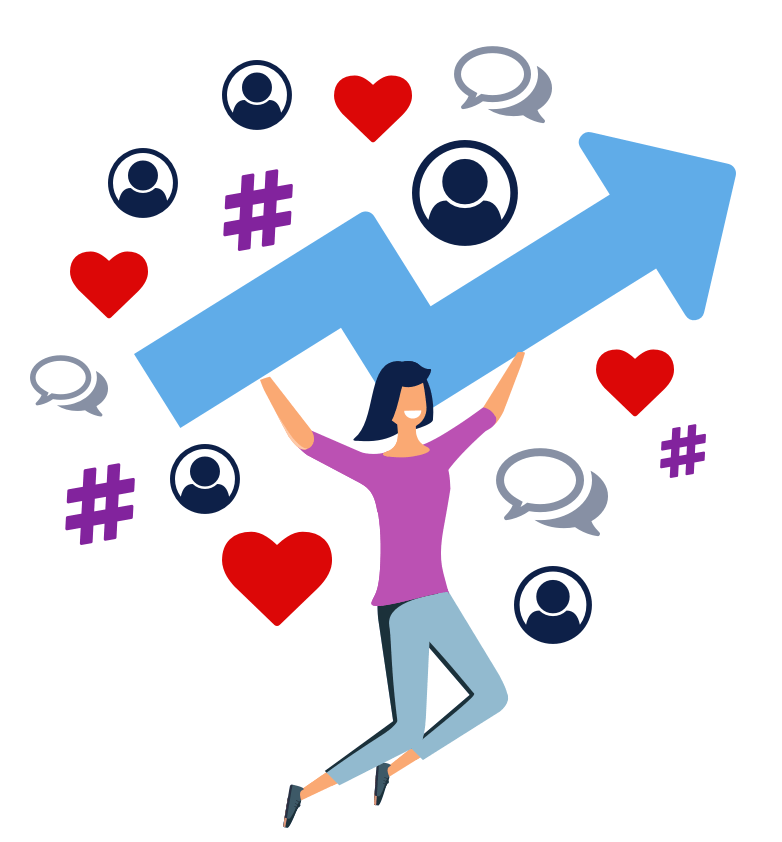 IGTV Analytics in Instagram Insights
Ready for even richer IGTV Analytics, including video views? Check out IGTV Analytics in Instagram Insights. For presences you own, your Instagram post data will now include IGTV preview posts that you shared to your feed.
You'll have all the same metrics for these posts that you see for your other video posts, including video views, reach, impressions, and engagements. See exactly how followers are interacting with your IGTV preview posts by measuring likes, comments, saves, and clicks broken down with organic and paid stats.

You can also compare the performance of your IGTV posts to your other video, carousel, and photo posts in your Post Types table in your Instagram Insights Posts dashboard. This table will help you see exactly how you're spending your content creation time and how it's paying off. We'll also call out big outliers and trends depending on your landscape and date range like in this landscape, where photos are dominating other post types when measuring both engagement total and reach.
Even More IGTV Analytics in Rival IQ
Let's talk through some other spots in Rival IQ that now include your IGTV preview data. We've tucked this data everywhere in the app where you normally inspect your Instagram metrics both competitively and privately, like the Leaderboard and in Custom Dashboards. This includes metrics like post count, posts per day/week, and engagement totals/rates.

Post counts and engagement metrics in your competitive leaderboard have been updated to include your IGTV preview posts so you can see exactly how your Instagram posting frequency and engagement stats measure up to your competitive landscape.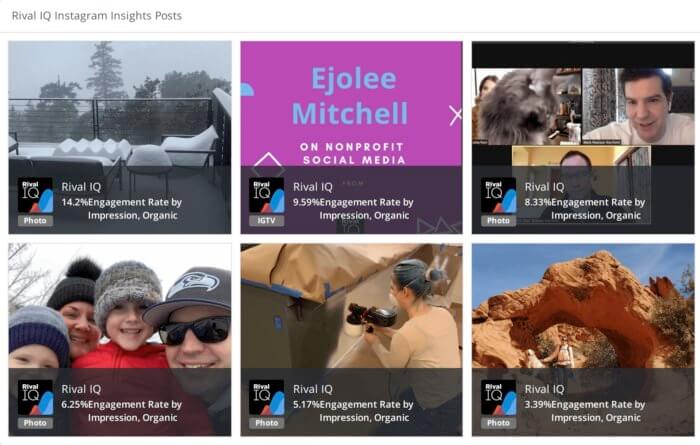 These same IGTV preview post metrics are also available all over Custom Dashboards, where you'll see IGTV Analytics in post count, posts per day and week, and engagement totals and rates. In the example above, you can see a mix of photo and IGTV analytics in our Instagram Insights Summary Custom Dashboard.
P.S. You might be thinking, "What about Reels?" We can't wait either, but Instagram hasn't made Reels data available in their API. Until they do, we aren't able to add any Reels data to your analytics in Rival IQ.
Wrapping It Up
We hope you're as excited as we are about the addition of IGTV Analytics in Rival IQ. We know how important all things video and IGTV are to savvy social media marketers who are creating content and looking ahead to the next big thing, so we hope this expansion helps you reach your social media engagement goals while keeping an eye on the competition.
If you want to shout from the rooftops about this new set of analytics, don't hesitate to drop us a line on Twitter.