Gaining insights to improve your social and web marketing campaigns just got even easier. Today, we are excited to announce the launch of Google Analytics reporting within Rival IQ.
Now, you can consolidate and simplify all your web and social reporting. You'll be able to measure the impact of your social media, email campaigns, blog posts, and more — all in a single place.
Google Analytics Simplified
Collecting and analyzing data from multiple platforms can be both time consuming and confusing. Rival IQ simplifies Google Analytics with clear, comprehensive visualizations that enable you to access the insights that will shape your strategy and share your success.
We make it easy for anyone on your team to generate and analyze Google Analytics reports. Our reporting templates make it quick to get started.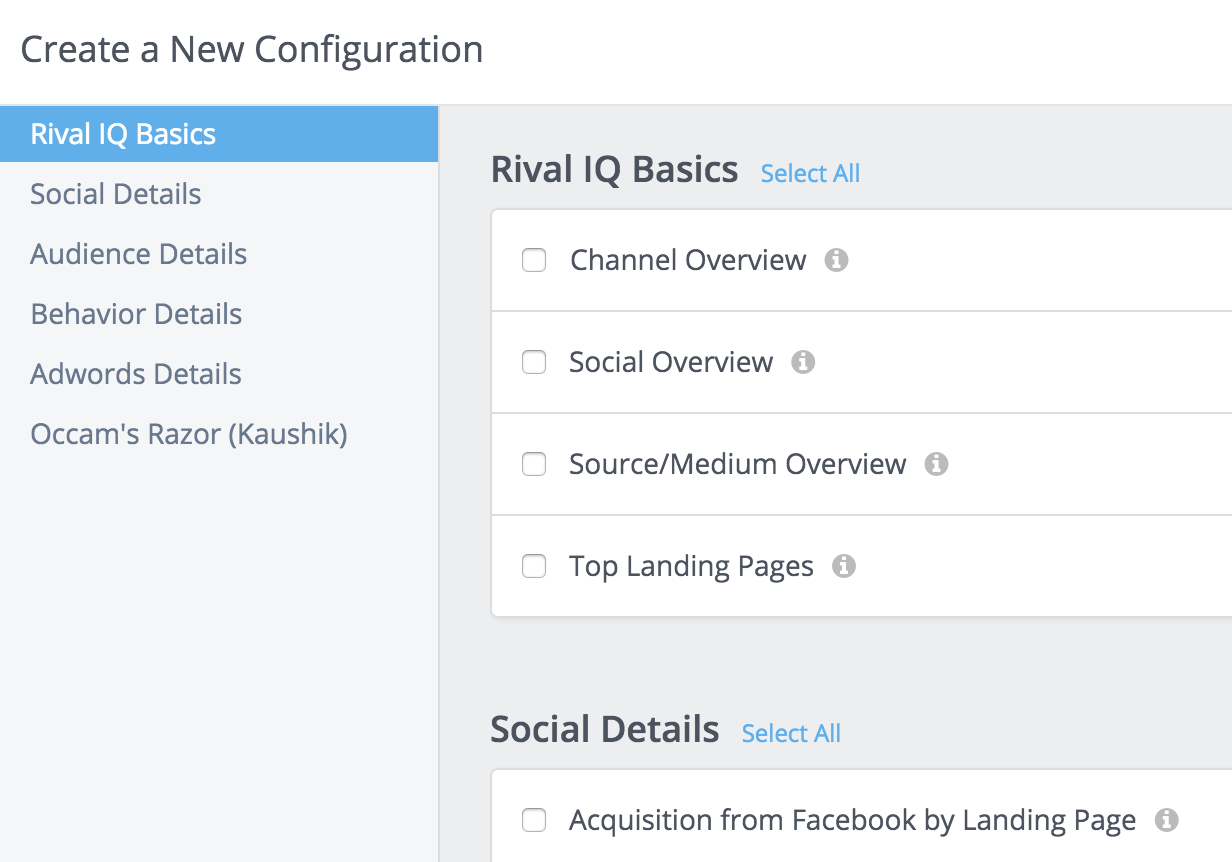 With this integration, you're closer than ever to having all the metrics you care about in one place — with access to clean visualizations, scheduled reporting, and team-wide access.
Analyze Beyond the Basics
Broaden your understanding of your social marketing efforts by adding Google Analytics to your reporting. We'll show you the action beneath the surface so you'll see what's working and where to improve.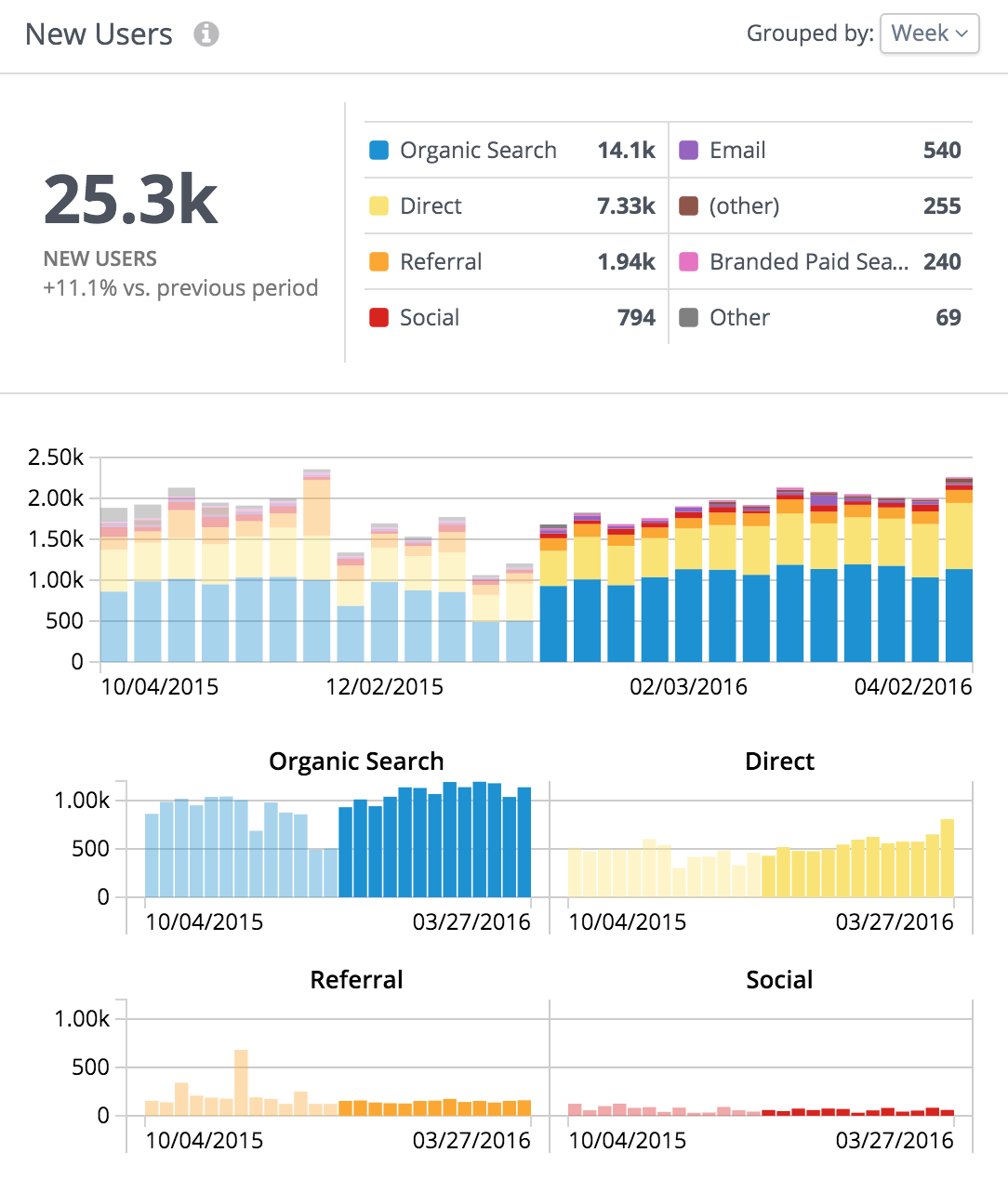 We know how important it is for social media marketers to be able to show the impact of their efforts on overall website traffic and online conversions. Sure, social media metrics are an important part of the puzzle. But, with Google Analytics integration, you can go beyond the basics and draw insights on the overall impact of your digital efforts.
Stay Current, Stay Ahead
We want our customers to always be in the know. Each Google Analytics report can be easily exported as a PowerPoint, PDF or CSV. You can even create custom reporting configurations or filters to fit your reporting needs!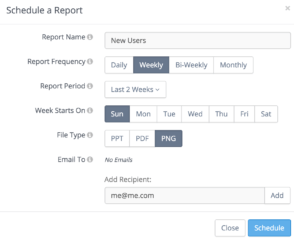 Take reporting one step further by scheduling your Google Analytics reports using Rival IQ to stay up-to-date on your most important metrics. Have metrics in hand when you need them without spending any time compiling data. Learn more about Scheduled Exports.
Up Your Marketing Game Today
By viewing comprehensive Google Analytics data right within Rival IQ, you will save time analyzing and reporting. We have you covered with easy-to-read graphs, sharable filters, and saved configurations. By having all your data in one place, you can easily compare your web performance to your social performance.
Our goal is to help you make more data-driven marketing decisions. We designed these Google Analytics reports to take the guessing work out of your social media strategy and help you analyze your successes and identify areas for improvement so you can stay ahead.
P.S. Thank you to everyone who helped us test and improve our Google Analytics feature. If you would like to help us beta test new features in the future, feel free to email us at support@rivaliq.com!