Big announcements are thrilling. After months of toiling on a new feature, it's finally time to share it with the world. The team waits with bated breath, waiting to see reactions, feedback, and usage. But this isn't one of those announcements.
Instead, I'm here to share that we've made a series of improvements that will enhance and simplify your analysis with Rival IQ.
These changes are designed to streamline your experience, making it easier for you to identify actionable insights and eliminate noise. 
Together these new Rival IQ features mean you'll be able to:
Focus even more on the data that matters — Hone in on what you need to know with the improvements to the tag manager and Facebook boosted post visuals.
Identify more actionable insights, faster — Find what you need, when you need it with improved navigation, labeling, and duplicating.
Solve even more social media puzzles — Transform reports and custom dashboards with expanded social posts visualizations.
Here are the details:
Improved Tag Manager
Tagging companies within your landscape allows you to filter which companies you include in an analysis. You can now easily create more tags and select all the companies you want to be associated with a tag. The Tag Manager can now be accessed from anywhere tags can be applied.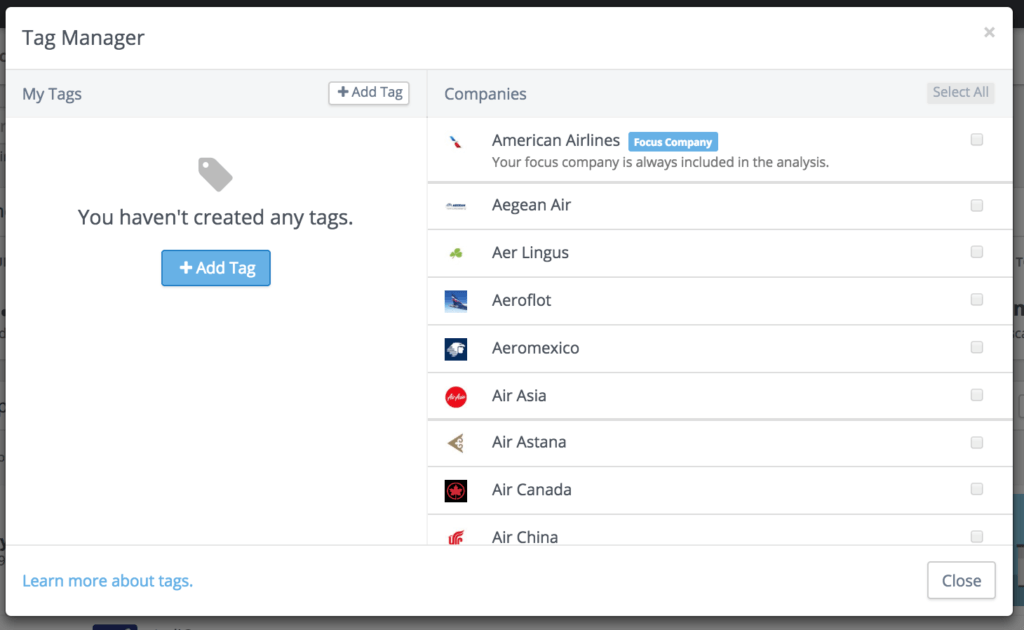 NEW! Facebook boosted post panel
Likely Boosted Posts now has its own panel in Facebook Social Posts dashboard. Using this panel, you can compare which companies boost the most posts and the engagement they receive by boosting posts. You'll still see these in your Top Landscape Posts, and have the ability to sort, exclude, or include in your social post analysis. Facebook Boosted Post Detection is included in Engage and Engage Pro plans.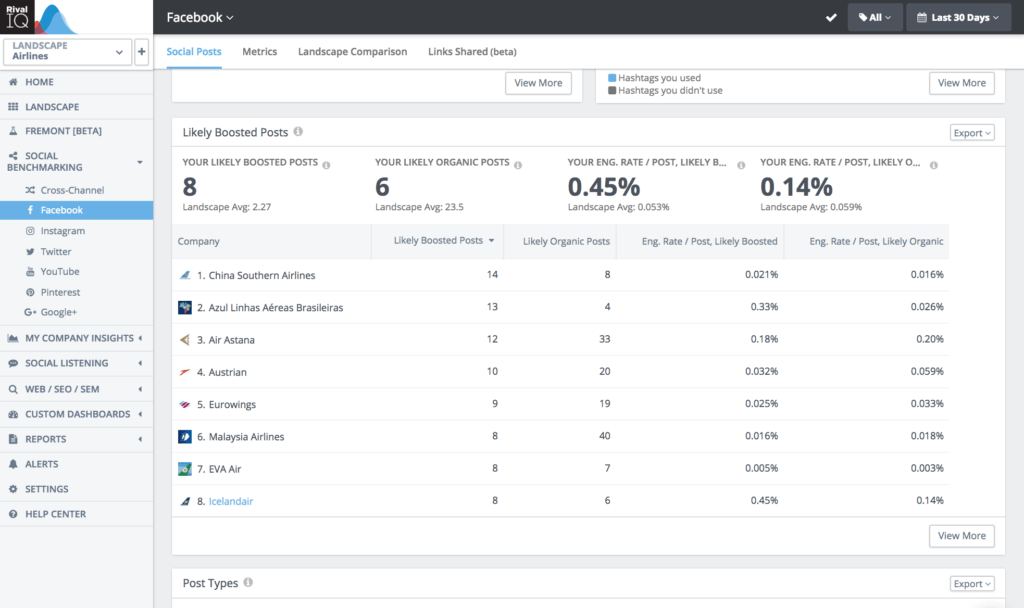 Post Layout Options in Custom Dashboards
Previously grid and mosaic layouts for visual posts were only available in the social posts section. Now, you can include choose which layout works best for you in any custom dashboard!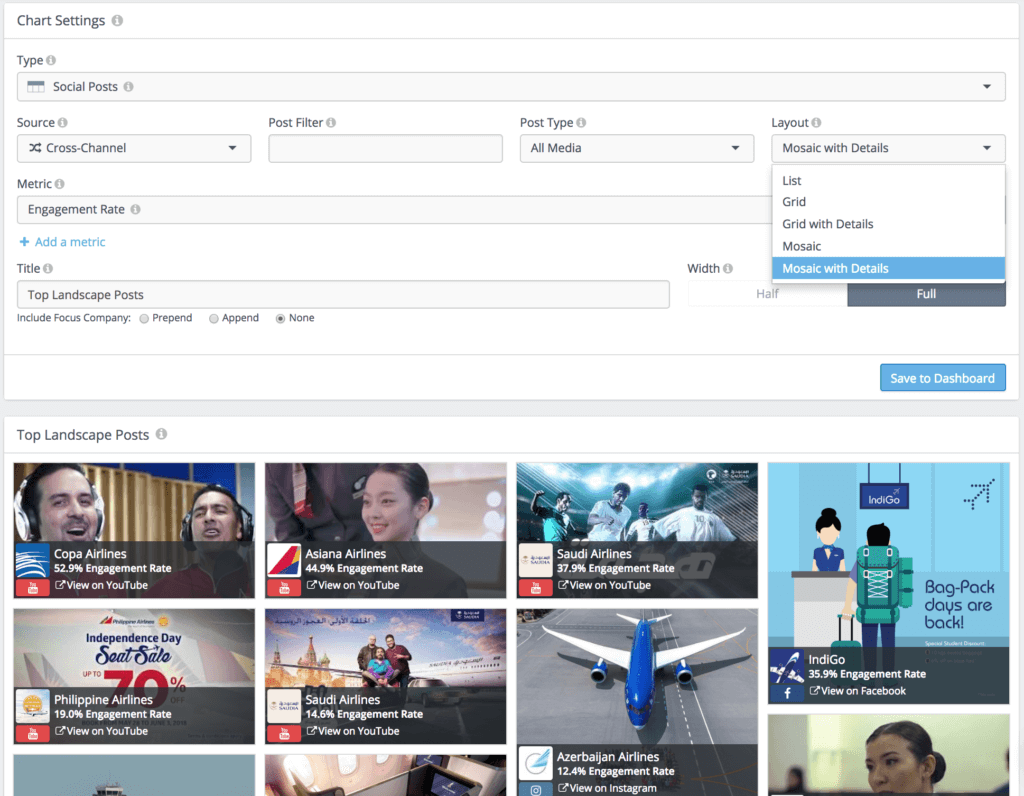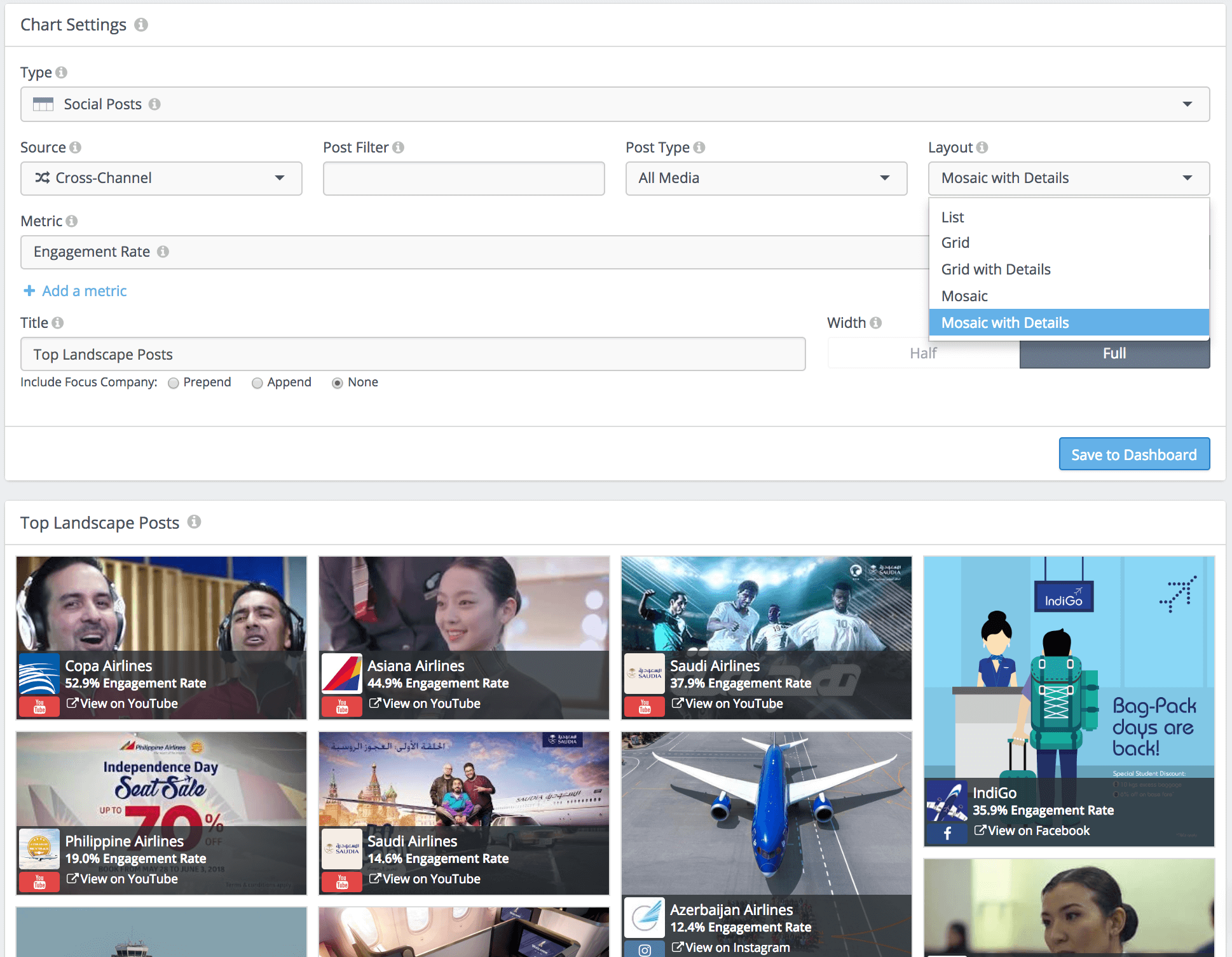 Improved Navigation
Ensuring that Rival IQ remains just as intuitive and easy to use as the first day you joined is important to our team. New features and settings can create a crowded sidebar, so to prevent that a few improvements recently rolled out.
"Companies" has changed to "Landscape". You'll find your Landscape Settings here, as well as the ability to manage channels, add companies, configure alerts, and customize branding.
"Google Analytics" has moved into "Web / SEO / SEM".
"Social Listening" now includes Twitter Discover and Instagram Discover.
Duplicate Landscapes
Simplify your process of recreating a landscape. Duplicating landscapes makes it easy to modify of existing landscapes instead of starting from scratch.

These new enhancements, except the Likely Boosted Post panel, are available for all customers.
Our engineering and product team is excited to share these improvements with you (as evident by the .gif they shared below). As always, we enjoy hearing from you. Drop us an email, a message on Facebook, or a tweet us.