tl;dr Recently, we went through a 4-week evaluation process for a new CRM system. After some basic research, we did full evaluations of SalesforceIQ, Hubspot, and Close.io. For us, the winner was Close.io because of their email and call integration.
It Was Time for a Change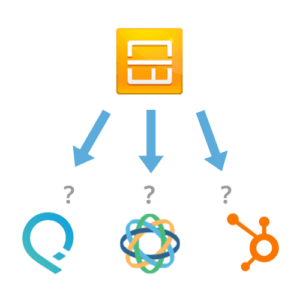 We recently concluded a 4-week evaluation process for a new Customer Relationship Management (CRM) system. It was a time consuming process, so this article is our way of paying it forward.
Before starting our search, we were Streak customers for about 15 months. Though Streak has continued to grow their product offering, we felt we had outgrown them for two main reasons.
First, the lack of complete email syncing (inbound and outbound) and calling integration were key drivers for our move.
Second, we were frustrated with their app performance bogging down our Gmail interface.
Since we were gearing up to grow our sales team, the time felt right to upgrade our system.
Our Primary Goal: Find a CRM System in 30 Days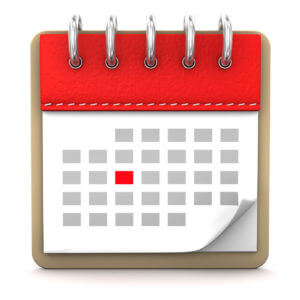 Going into this project, we established a few primary goals to help us quickly filter our list of potential CRM system candidates to a short list of three.
Our primary goals for the selection process were:
Begin integration work within 1 month of starting the project
Choose a CRM system whose rollout could be done with our current staff within a 2-week timeframe.
Satisfy all of our must-have criteria (more on this later).
Choose a SaaS solution.
A secondary goal of the buying process was to compare and contrast our sales processes with those of the vendors we were evaluating. We recently read a post about using product evaluations to up your sales game from one of our investors, Ari Newman. Since the timing worked out, it felt like a great time to try out the experiment. Who better to test than sales professionals selling sales software (say that three times fast)?
Calling and Email Integration Were Our Top Criteria
As we started down the road of choosing a new CRM system, the first thing we settled was our requirements. While we were mostly aligned on the primary requirements, choosing the relative weighting of each feature was a longer process that unfolded during our evaluation.
Each internal stakeholder had widely differing ideas about which of the requirements were must-haves versus nice-to-haves and even how to stack rank them. To get closer to an answer, we sat down with our account executives to understand the gaps and friction in their current workflow.
We rounded out the criteria list with our requirements for reporting and process. Then, we got into a room and settled things cage-match style. (I'm just checking to see that you're still reading.)
Here is a run-through of the main criteria that we considered in choosing our CRM system.

Complete, Automatic Email Sync, Both Inbound and Outbound
For our business, email is an important part of our customer communications. Though we use Gmail as an email backend, our team uses a variety of clients to send and read email. Our strong desire was to find a CRM system that could work against the Gmail service directly as opposed to requiring a client-side solution such as a browser extension.
Automatic Call Logging
Our reporting and measurement is only as good as the data we put into the process. We were looking to find a CRM system that would automatically log all calls made and received with as much detail as possible.
Automatic Call Recording
An important part of sales training is being able to review the calls of our account executives. We wanted a solution that would record calls without any action from the account executive.
API
Automating the transfer of information between our CRM system and our other systems was very important to all of us. Our marketing site is the main source of signup and lead information, and our product provides valuable customer activity and engagement data. We use Intercom as our primary customer support tool, so integrating information about support and success activity needed to happen as well.
Calling Flexibility
We know that our account executives won't make every call from their desktop. We were looking for a system that had calling flexibility – meaning the ability to call on a traditional phone in addition to the VOIP solution provided by the CRM.
Minimal Setup
As we are relatively early in the development of our sales processes, we weren't looking to make a large, upfront investment in the provisioning or configuration of a CRM system.
Task Management
As we became more familiar with the three tools we were evaluating, we added task management as a requirement. Specifically, we were looking for a tool that could do some automatic task creation in response to lead behavior (or lack thereof).
Also, we wanted a tool that could provide a single view of important, incomplete sales activities for our account executives. While our team is good at staying on top of the details, no one is perfect. It is certainly better to have technology on your side when you can.
Information Architecture
Our most straightforward sale is one where we interact with a single person at an organization. In this case, the lead is the only point of contact, and things are simple. However, in more cases, we deal with multiple contacts and trial users of our product from a single company. We wanted a CRM that could handle this use case as well.
HubSpot and Close.io and SalesforceIQ, Oh My!

We created a set of potential CRM candidates by leveraging the resources we had available to us: our past experience in exploring marketing automation systems, polling our friends, asking our investors, Googling, etc.
To narrow the list, we used online product documentation to do a high-level comparison of our requirements against the capabilities of each product. In the case of HubSpot and Salesforce, we also worked with a sales representative to dig deeper before committing to a trial.
Our goal was to evaluate three systems as a part of our process. Three felt like the right number to give us the perspective we needed without being overly cumbersome. Looking back, this continues to feel like a good decision.
In the end, the three systems we chose to evaluate were:
SalesforceIQ

: This is a Salesforce product whose goal is to minimize data entry for sales reps. Our Salesforce rep pointed us in this direction based on our stated goals and timeframe.

HubSpot CRM: This is a free (with paid edition) product from HubSpot that aims to give sales reps a faster, more focused way to get through their daily tasks.
Close.io: Close.io is a product built by sales professionals. It was the outgrowth of a different Sales-as-a-Service experiment. Automated data capture, VOIP calling, and call analytics are clearly the focus of this product.
We Were Willing to Put in Some Work to Figure This Out
Once we had a rough cut at our requirements, we agreed that we would need to fully evaluate each system to get a fair understanding of each. We decided to perform the following set of work for each system that we evaluated:
Read the marketing materials
Work at least 2 leads
Read the API documentation
Test the API calls for each key functionality area (leads, events, deals, tasks)
Make and receive phone calls, including recording
Create and export reports
In the case of SalesforceIQ and Close.io, we used their 14-day trials to do this work, but we staggered the start of each trial by a week. It turns out that you have to keep your business running while doing this other important work! We used the paid HubSpot plan to do our evaluation since their premium product is inexpensive ($50 / month).
Doing a full evaluation of each of these systems took about a month. For each of us involved, it took about five hours per week doing investigation, testing, discussing findings, and working with the sales teams from each vendor.
While that seems like a large amount of time, I think it was well worth the investment, as I feel more confident in our final decision because of the work we did.
Let's See How Our Contestants Fared
I suppose that you are wondering how each of our contenders fared. In many cases, there was a clear winner, but more often than I'd expected, it was too close to call.
Based on our requirements, here's how we called the results of each category.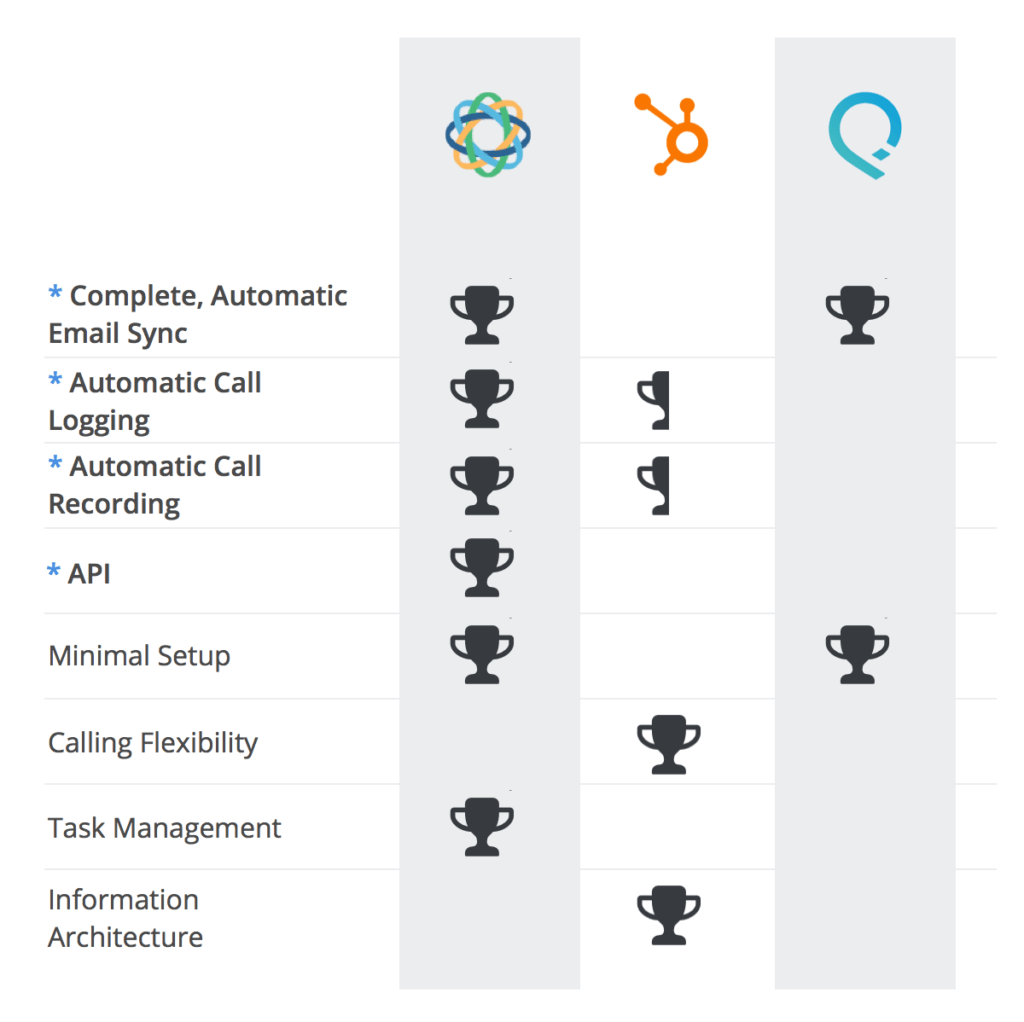 Full Email Synchronization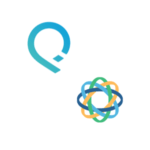 Winner: Tie. SalesforceIQ, Close.io.
The Details: In this, our most important category, we were looking for seamless integration with our Gmail backend. Both SalesforceIQ and Close.io provided this type of direct integration. No matter how or where the email is sent, it ends up in the lead's record. Additionally, we wanted the inbound mails tracked along with the lead's record, and both systems delivered here.
HubSpot's Sidekick-based email integration fell short in this arena. It only tracks outbound mails that are sent via a Sidekick-enabled platform, and no inbound mails were tracked. My guess is that the HubSpot team knows this is a big gap in their offering, but we weren't in a position to wait for them to get this feature out the door.
Automatic Call Logging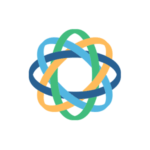 Winner: Close.io, HubSpot close 2nd.
The Details: In this category, the clear win goes to Close.io. Their system includes a desktop app that facilitates VOIP calling. This enables them to do the most detailed logging of call duration and whether the lead answered. HubSpot gets a close second in this category, as their VOIP solution also tracks automatically, but only tracks call duration and not whether the lead was actually reached.
Calling Flexibility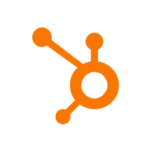 Winner: HubSpot
The Details: On the flexibility front, HubSpot is the winner. Their calling solution includes the ability to make calls from either your desktop headset or a traditional phone. In the case of a traditional phone, you initiate the call from the CRM, and it calls you on the phone before it brings the prospect on the line.
Another thing to note about HubSpot is that you keep your own phone number for incoming calls. Of course, the downside of that feature is that inbound calls don't get recorded or tracked. This is in direct comparison to Close.io, which provides you with a phone number that prospects can use to reach you.
Close.io's solution to the phone is the most complete of the CRMs that we tested. They have integrated a VOIP client into their desktop app, which enables them to automatically track and record calls. Additionally, Close.io  offers call forwarding so that you have the opportunity to take calls when you are not at your desk.
Automatic Call Recording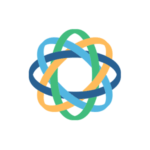 Winner: Close.io, HubSpot is a close 2nd.
The Details: For calls originating from the CRM, both Close.io and HubSpot automatically record voice calls. Close.io will also record inbound calls to your Close.io number.
Minimal Setup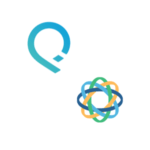 Winner: Tie. SalesforceIQ, Close.io
The Details: Both SalesforceIQ and Close.io have full inbox integration with Gmail, so setting up email for each account executive was easy. Also, each system is customizable enough to let us set stages and statuses the way we want.
Setting up HubSpot wasn't horrible, but there were a number of steps that we needed to take to get going. Setting up Sidekick was the most irritating part of the process, since it required a separate install with authentication to the main HubSpot platform. Some of us use Apple Mail to manage email, so that required an additional install step as well.
API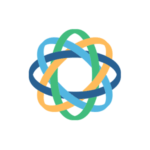 Winner: Close.io
The Details: Close.io was the clear winner in the API category. Their API was complete, enabling us to create, modify, and delete any object in our account via the API. The documentation was up-to-date and provided examples.
SalesforceIQ's API didn't provide complete access to every object in their system, including some call record information (to inject a 3rd party phone system). Their documentation was also out-of-date in some cases, which was frustrating.
HubSpot's API is mature and well documented, but some of the concepts that we wanted to use in our implementation, such as event tracking, weren't available unless we also implemented HubSpot's marketing automation solution. This really isn't a knock against their API, but it counted as a strike against them for me.
Task Management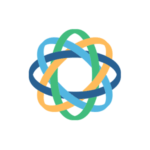 Winner: Close.io
The Details: Close.io takes the cake for Task Management for one primary reason: their Inbox feature. The Close.io inbox presents a unified, filterable view of all unhandled emails, voicemails, and tasks. Getting to inbox zero is a primary task for each of our account executives.
In addition to Inbox, Close.io has a nice feature during email send that will automatically create a followup task for you if the there is no response from the recipient within a certain amount of time.
Information Architecture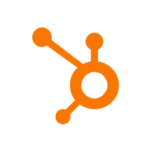 Winner: HubSpot
The Details: HubSpot has just enough richness in how they model their data to enable all of our primary use cases. In HubSpot's CRM, a lead, a company, and a deal are all separate concepts. That allows us to easily handle the scenario where we are trialing with a prospect that has many users/accounts going simultaneously. Add on the fact that HubSpot provides a rich company database to provide contextual information about the prospect's employer, and you have a winner.
Close.io's information architecture is the most restrictive of the three we tried. There is no concept of a company and no way to join leads together into a single deal. We're finding ways to work around it, but life would get easier if Close.io would tackle this issue.
We Have a Winner, Close.io!
Running through the entire list of criteria with a heavy focus on our must-haves, we ended up with a head-to-head battle between HubSpot CRM and Close.io. We eliminated SalesforceIQ earlier in the process because of their lack of calling support.
In the end, we chose to move forward with Close.io as our replacement CRM.
The two features that did it for us were the one-two combination of full email integration and call logging/recording. When it came down to it, these two features, along with a good API, were really the only must-have features for us.
HubSpot's lack of complete email integration was the thing that killed them for us. If not for that, I think that our choice would have been much tougher. HubSpot's CRM reporting is sadly basic, but we would probably have found a good-enough way to work around it.
Besides our email and calling criteria, the choice of Close.io meant that we'd be giving up the better information architecture and data enhancement functionality of the HubSpot platform in exchange for great task management and a more complete calling solution overall.
Three weeks in, we're pretty happy with Close.io. We've gotten our integrations done, and our sales team is really loving life right now.
That said, though we chose Close.io for many of its strengths, it stil has a few weaknesses that we have had to continue to work around.
Specifically:
Custom Field Ordering is non-existent. Their custom fields are alphabetically ordered which means we had to resort to numbering our fields to get things ordered correctly. ugh.
No mentions in notes. It would be a really a nice feature for other members of the team to get notified when leads they own are mentioned.
No first class notion of an owner. The presumption in Close.io is that whoever created the lead owns the lead. Since we're using the API to create all of our leads, this really doesn't work. We've worked around it with a custom field, but it really feels like an oversight.
Check back with us in a month or so. We'll do another post to update you on our impressions with a little more time under our belts.