We're digging into the folks behind the scenes here at Rival IQ. Next up: Cat Martinez, one of our Customer Success Managers.
Hi Cat! Tell us about yourself.
My name is Cat, I am on the success team at Rival IQ and I love the outdoors. My wife, five-year-old, and even our family dog are all really big into camping. And when I say camping, I mean off the grid camping–no glamping here! [Laughs] We try to spend as much time as we possibly can outside, especially being newer to the Seattle area–there is so much to take in.
What do you do at Rival?
As customer success manager, my job is to ensure our customers are getting the most out of the tool. Much of my time is spent collaborating with customers on different ways to leverage the tool, talking about exciting new features, and illustrating what the data might mean.
What does a typical day look like for you?
I spend most parts of my days engaging with customers, whether through the support queue, by phone, or by email.
What makes you excited to work here?
I really enjoy the individuals who make up the company. Everyone is so smart and creative! And the customers are great. I especially enjoy working with our nonprofit organizations. It is so interesting to understand how they use the tool for their philanthropic efforts. Aside from that, I really appreciate the work/life balance: it is refreshing to have that harmony.
When you're in charge of Wednesday lunch, what are you most likely to order and why?
Every time I am in charge, I seem to be in the mood for a sandwich and I am not too sure why.
Do you have a favorite Rival IQ feature?
Gosh, just when I get excited about one feature, another one seems to pop up that I really enjoy. I think my favorite currently is probably Instagram Insights. I find great joy in being able to learn something new, which is part of the reason why I love working here: there is always something new to learn.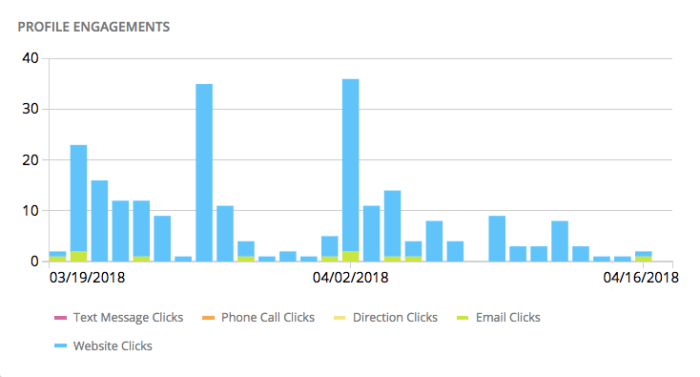 How do you use social media?
Being many miles away from home, I mainly use Facebook and Instagram to keep up with friends and family. However, I have a bad habit of hoarding pictures on my phone for several months and later photo dumping on Facebook. I usually leave the in-the-moment photo sharing to my wife. She's really good at that.
When our son was born, we created both an email and a Facebook profile for him to use as a journal. It's an easy way to keep track of silly or insightful things he might do or say, places we've visited, and things he's into during a period of time. He's only five, but already it's fun to look back and think, "Oh yeah, I remember when…" Plus, our friends and family also appreciate being able to watch him grow. Of course when he is older, we plan to give him access to his life journal to look back on.
Got a question for Cat about a new feature or her favorite camping spots in the Northwest? Don't hesitate to drop her a line at support@rivaliq.com!