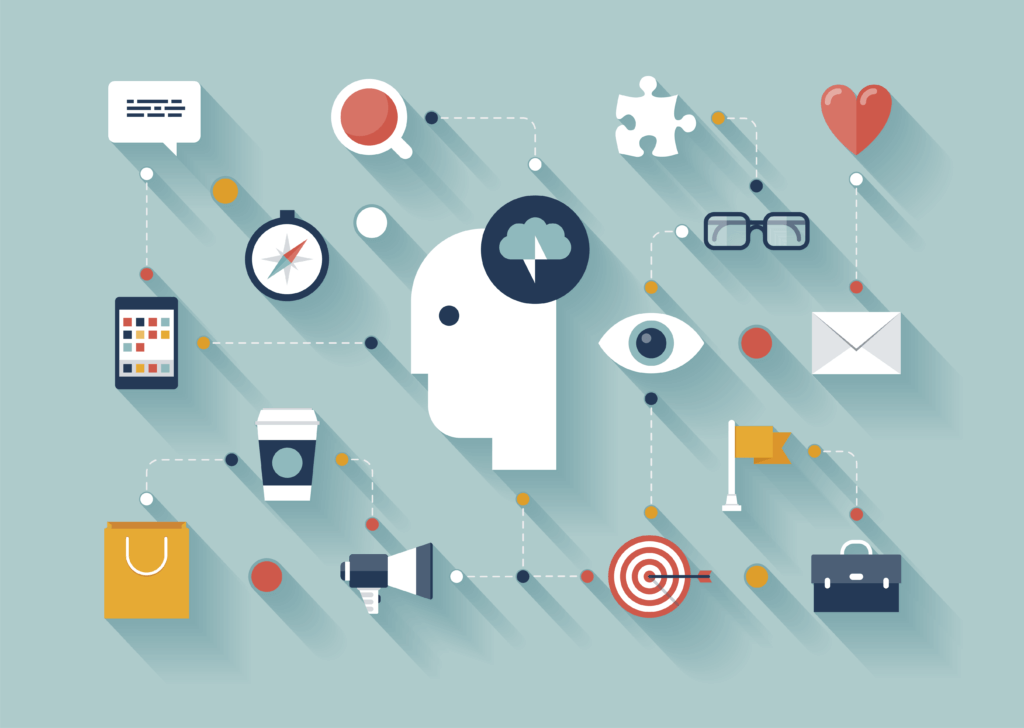 Marketers are constantly being pulled in multiple directions. Building your own marketing toolkit gears you up for success. It gives you a set of tools to ask informed questions, measure results, and make data-driven strategy decisions.
While a single blog post can't tell you how to answer the right questions for your business, it can definitely help you prepare to find the data you need, and deliver results that make sense to your co-workers, boss, and prospective customers.
So what makes up a marketing toolkit? Regardless of the tech or process you follow, your marketing toolkit should be able to help you in the following six areas:
Consider – what are the questions you want to answer? How do you account for the people and technology limitations in the process? What metrics will you measure and why?
Collect – how will you collect data in your organization and from your customers? Does your data collection match the metrics you need to measure?
Analyze – how will you look at the data you have to gain insights? What will you do to make decisions based on point-in-time (snapshot) data and series (longer running data) data over time?
Present – who is your audience and how do you need to format and explain your data to make your point clear? What data points and metrics did you collect, and what was the result of your analysis?
Publish – what channel and format will you use to get your point across. How will you promote the idea (organic, paid?) How will influencers or industry sources play into your effort?
Adjust – what response did you get and what would you change for the next idea or campaign?
Let's start putting together your own marketing toolkit!
The 6 Components of a Marketing Toolkit
 1. Consider: Ask the Right Questions
Use the mantra of "A.B.C." (Always Be Considering). Ask yourself and your team questions about your customers and market landscape constantly. Record and keep a list of questions you want to answer. While you might not answer all of them, it's good to record and keep thinking.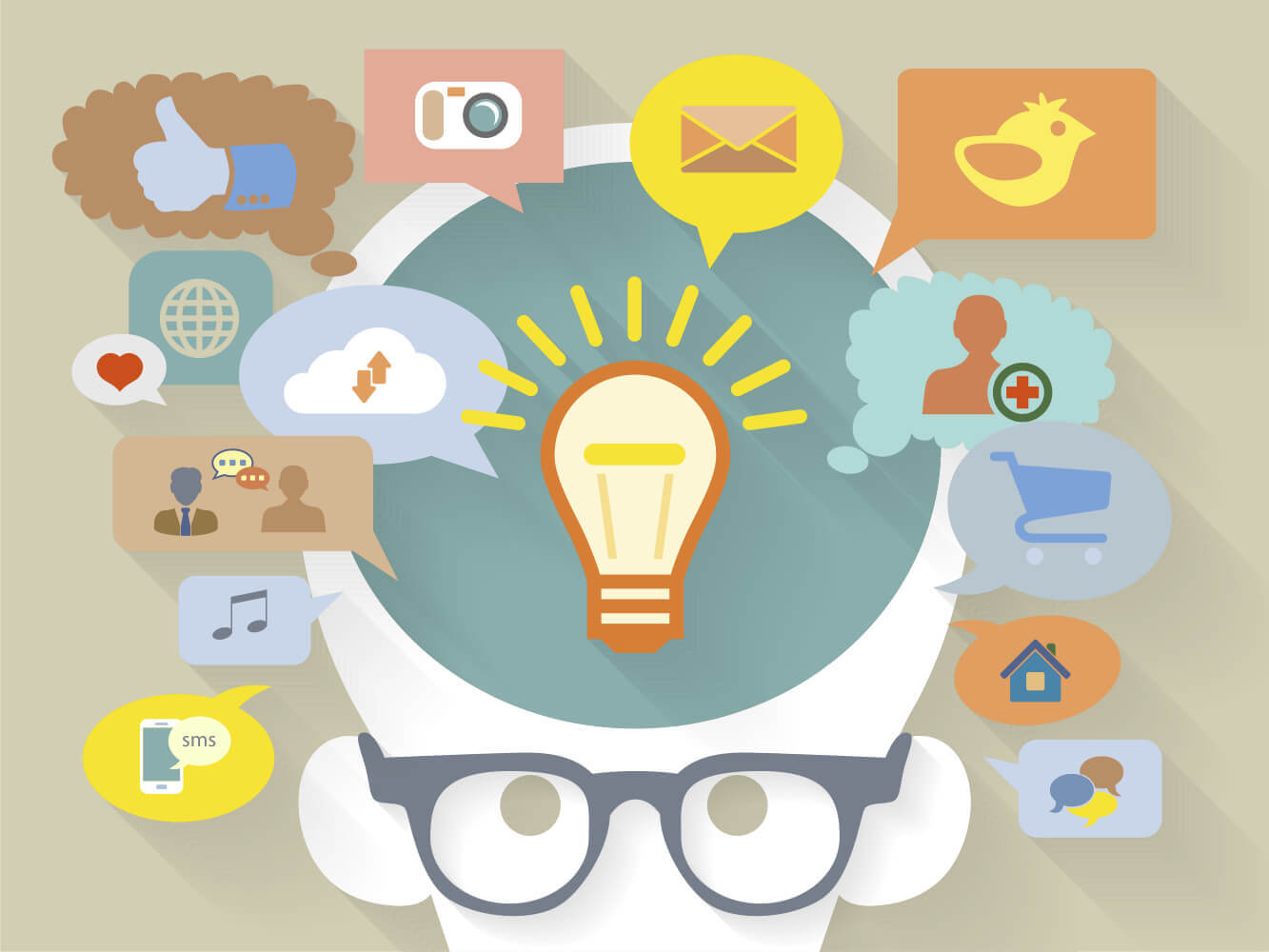 Here are some example questions you might want to consider:
What features do customers like the best?
How do we know when customers are ready to buy?
What's the best way to help customers when they're not ready to buy yet?
Tools that are great for this process include:
Evernote: An all-purpose note-taking tool. It works on your phone and laptop for notes, pictures, voice notes, and everything.
Workflowy: A no-nonsense method of creating lists that is surprisingly powerful.
Trello: An excellent way to manage ideas in an Agile note taking method – create stages of ideas and define the "above the line/below the line" differentiators.
Google Docs: If you're not using this, you're missing out.
Pen and Paper: A sometimes highly encrypted method depending upon your handwriting.
2. Collect: Capture and Manage Your Data
It's difficult to ask questions that require data to answer if you don't collect that data in a repeatable and scalable way. Some of the best methods of doing this are automatic and behavioral, while others just don't scale (but are still necessary).
To answer the kind of questions we suggested earlier, you'll need to look at:
The actions of your product/business trialers and customers (look at what they do)
The feedback you get
Any patterns or correlations you see
Here are some tools to help you measure these things:
Google Analytics: Easy to install, Google Analytics gives you the pulse of what people are doing on your site, where they are coming from, and where they end up (or don't).
Intercom: A customer response and drip-marketing software that collects data and lets you share the right message at the right time.
KissMetrics: Record exactly what happens on your website and instrument the things that customers and trialers do so you can report on them in Google Analytics and Intercom.
Your Existing Technology Stack: Every app is different, so it's important to understand the key measures customers might complete in your app and determine how you want to measure and report on them in relation to other behaviors.
Intercom: Once you know what people are doing in your app, prepare manual or automatic messages to customize their experience and move seamlessly from real-time to email.
NPS (Net Promoter Score): Now that you have customers, you'll want to keep them! We use Ask Nicely to deliver a quick survey and see how we're doing and where we need to improve
Google Analytics: When you collect specific actions (like participation in a campaign or from a landing page), it helps to segment the results.
Email: Learn from every email you get what's working and what's not working
Phone: Reach out and call current/potential customers – you will learn more than you think.
Social Media: A follow or a share teaches you what content is resonating on which network.
3. Analyze: Make Sense of Your Data
Data is great, you say, and what do I do with all of it? Here's where Rival IQ comes in – we make it easy for you to understand the audience growth and content effectiveness for your business across five social channels. We also ping you with alerts so you know where to look to learn more.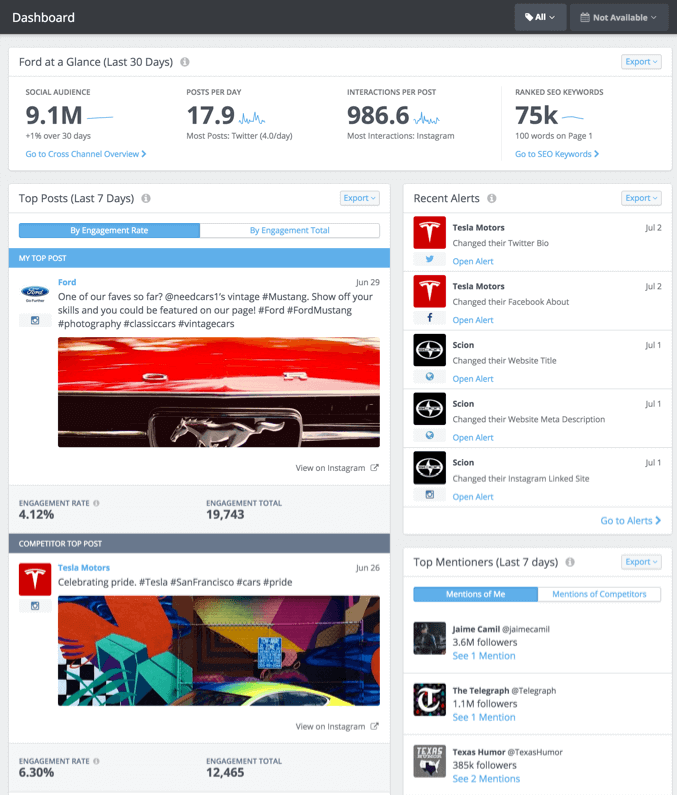 You'll need to contextualize the data you're seeing for the sources and date ranges that make sense for your company. This means observing the data and identifying patterns and surprising insights.
Here are some tools to help you with that:
Rival IQ: See the best content for your company and your competitors, and analyze SEO and audience changes for any company.
Google Analytics: Look back at how customers and trialers are really behaving and where they started to end up at your site
Existing Technology Stack: Use the key metrics of your organization to know how you're doing. Do you care about daily or monthly active users? Do you care about sign ups and active trialers? Do you care about net churn? Yeah, you need to answer questions on those things.
Sales: Yup, sales. How does the company make money? You should optimize for that – it's the ultimate goal of your business.
4. Present: Understand the Data and Tell a Story
Now that you have a better idea of what's going on, how do you tell that story? Whether you are evangelizing to internal stakeholders and team members, sharing a great insight with customers and trialers, or shouting to the world, you've got to get good at presenting information.
Key tools for this include:
Geckoboard: Having an internal "dashboard" helps get everyone on the same page. Geckoboard is a great way to share key numbers from any part of your business.
Zapier: It's not always easy to get the data from one system you have to another one. Zapier gives you recipes that seamlessly move data between systems on your behalf (like grabbing mentions from Twitter and putting them into a Google Spreadsheet).
Rival IQ: Create a competitive or a comparative report for your team with just a few clicks on social content performance, SEO results, or audience growth.
CRM (Customer Relationship Management): Your customers are the lifeblood of your business, so use the data in your CRM to learn and share more about your most profitable and successful customers
External Tools
Landing Pages: Try Unbounce or Kickoff Labs to make quick, branded, and responsive landing pages.
Rival IQ: Need data for a blog post or a customer study? Consider using Rival IQ to summarize content learning or growth in your own audience.
Design Resource: It's really tough to make this stuff look good without design help. If you need help, try Lightboard to get access to seasoned design resources at a reasonable price
Blog: You'll need a place on your site to share thoughts, feature releases, and the like. Whether you use WordPress or another solution, a blog is a must.
Email (transactional and opt-in): Get used to hearing about Monkeys. Mandrill (for transactional email) and MailChimp (for opt-in Mail campaigns and newsletters) are products you need to know more about
Help Content: Searchable help content is a stealth marketing tool. Check out Desk.com for an easy to use content stack
5. Publish: Get the Word Out
Tell the world what you are doing! There are a lot of ways to do this and getting better at the process and product of delivering your message will make you a better marketer. Not everything is a tool – so build your go-to-market playbook to be tool agnostic and use the best tool for the job.
Here are some of the tools we use at Rival IQ.
Social Publishing: We love Buffer and Hootsuite because they makes sharing content really easy.
Rival IQ: We use Rival IQ to identify the best performing content that we might want to share multiple times and to find Twitter mentions of our brand
Blog: We use WordPress to power our blog and segment the content into several categories
Paid Placement: Google Adwords can be your friend when applied to the right content and keyword set
Landing Pages: Unbounce lets you make product or campaign-specific landing pages without needing to rely on an engineering team
6. Adjust: Identify What Worked, What Didn't, & Refine
Now, breathe. Pause while you build your marketing toolkit and think: how are we doing? Understanding what worked and what didn't is important for a marketing team. Use the tools at your disposal to decide what do more of, and what you should let drop.
Use these questions to get the Big Picture of your marketing effort and to assess progress:
Did we make money?
Did we increase awareness?
Do people like us?
Are we creating, communicating, and delivering unique value?
Building your marketing toolkit won't happen overnight. It's a process of asking the right questions, testing approaches, gathering data, analyzing, and presenting results. We'd love to learn more about your "go-to" approaches and the tools and processes you use to share your success.