Social media spending is expected to reach $17.34 billion by 2019—in the U.S. alone.
It's safe to say if you're not advertising on social, it's time to start thinking about paid social and a strategy to take your piece of the pie.
While starting your first social ad campaign may seem like a large and daunting venture, especially to small businesses with budgets to match, the process of setting up a paid social strategy is similar to setting up any other marketing plan. With the right foundation in place—goals, metrics, and tracking—and a little knowledge about how to choose the best platform, you'll be well on your way to reaching a wider audience.
Set Your Goals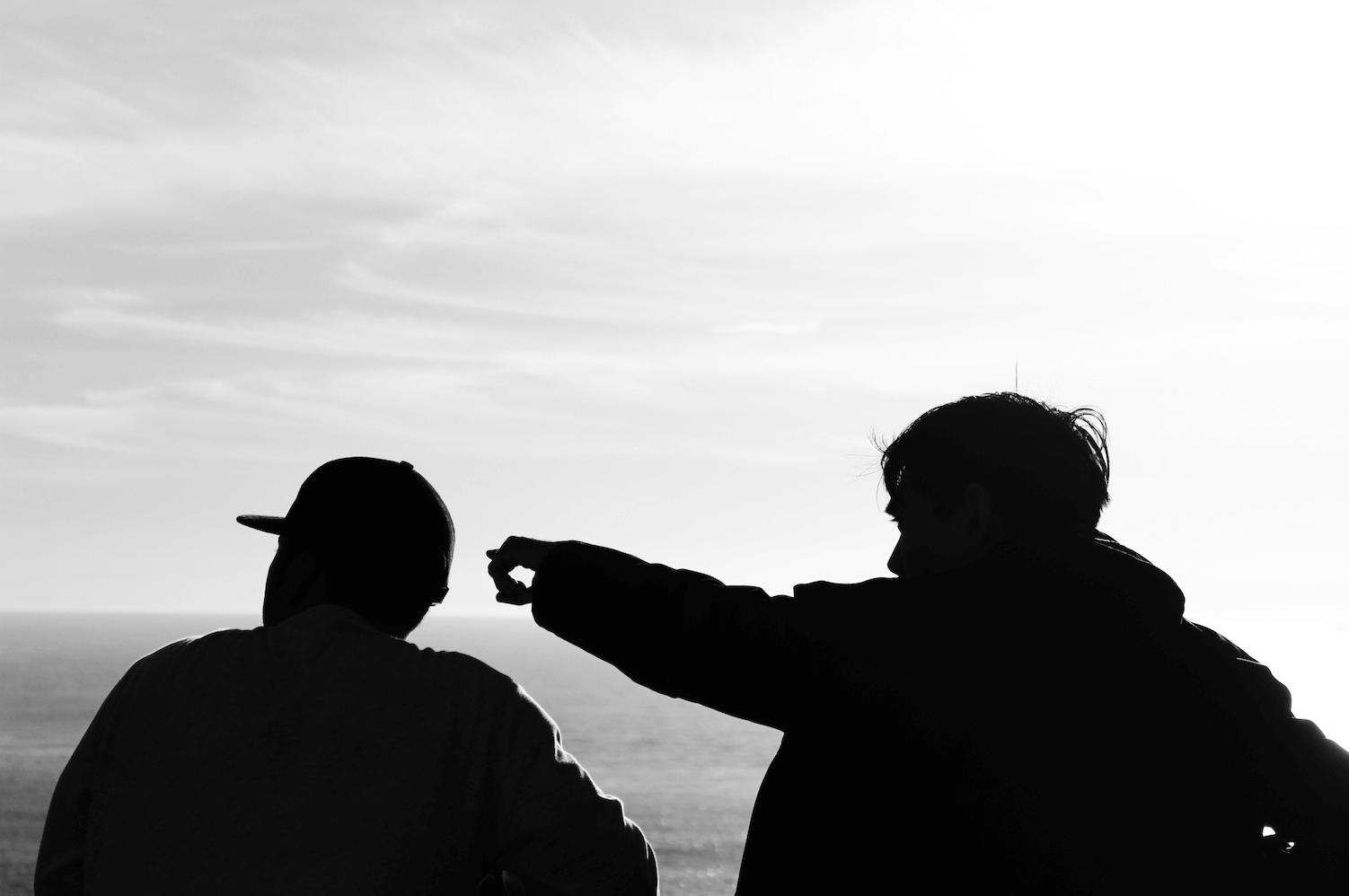 As with any piece of your marketing strategy, goals are critical. Without them, it will be nearly impossible to track success—because you don't know what "success" looks like to you. Start by looking at your overall business goals. Are you trying to drive sales for a new product? Do you want to drive sign ups for a free tool? Are you trying to promote a gated piece of content that will help you drive potential leads?
Of your top three goals, choose just one to focus on with your first advertising campaign. Focusing on one goal will allow for more effective testing, which you'll read about in a little bit.
Once you have your high-level plan set, it's time to determine metrics and quantifiable goals. For example:
Quantifiable Goal:
We want to drive 100 leads per ad, with a 5% conversion rate from lead to paying customer.
We want to drive 10,000 visitors to our gated ebook landing page, which should lead to 5,000 downloads.
Choose Your Platforms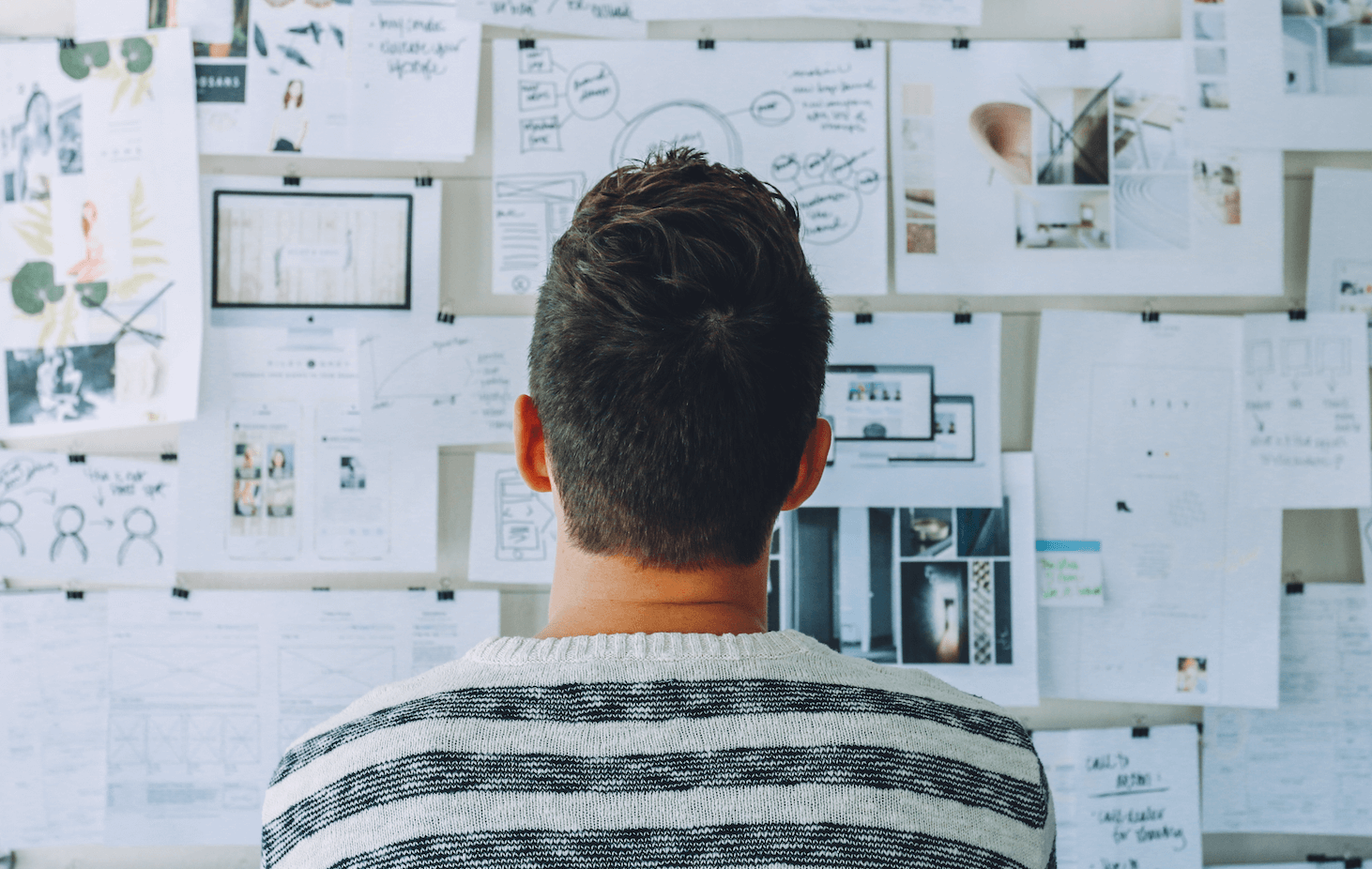 Facebook, Instagram, Pinterest, Snapchat, and Twitter all offer paid social ad options and choosing which platform you want to go with is an important place to start. Most marketing professionals recommend starting with Facebook, where 79 percent of all U.S. social media users are active, according to Pew Research Center. That's compared with Instagram at 32 percent, Pinterest at 31 percent, LinkedIn 29 percent, and Twitter 24 percent.
Not to mention, Facebook consistently outperforms all social platforms in advertising ROI, as you can see below, according to the 2016 eMarketer report graphic: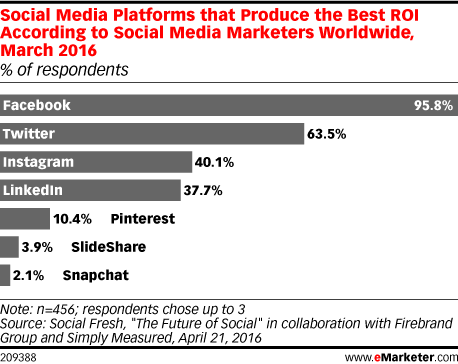 Not to mention, Facebook offers a large library of resources, with guides for creating ads, ad delivery, and performance and ad management tools. Because Facebook owns Instagram, you can also create Instagram ads within Facebook's Power Editor tool—allowing you to manage multiple platform ads in one space, if you choose.
With all that said, it's important to consider your audience and the audience of the social platform, not just the revenue metrics. For example:
Facebook
83% of women have a Facebook Account
75% of men have a Facebook Account
Gen X and Millennials (ages 18 to 49) spend 7 hours per week on the platform
Instagram
38% of women have an Instagram Account
26% of men have an Instagram Account
90% of users are under the age of 35
Twitter
15% of  women have a Twitter Account
22% of men have a Twitter Account
Majority of users are ages 18 to 29
Pinterest
45% of women have a Pinterest Account
17% of men have a Pinterest Account
Even distribution between ages 18 to 64
(Data reported by Social Media Today, 2017)
In addition to age and gender, consider style and format. Retailers tend to do well with the visual aspect of Pinterest and companies with strong brand imagery fit in well on Instagram.
Pro tip: If you're not sure which platform to choose, start with the one where you already see the most organic engagement.
Test, Test, and Track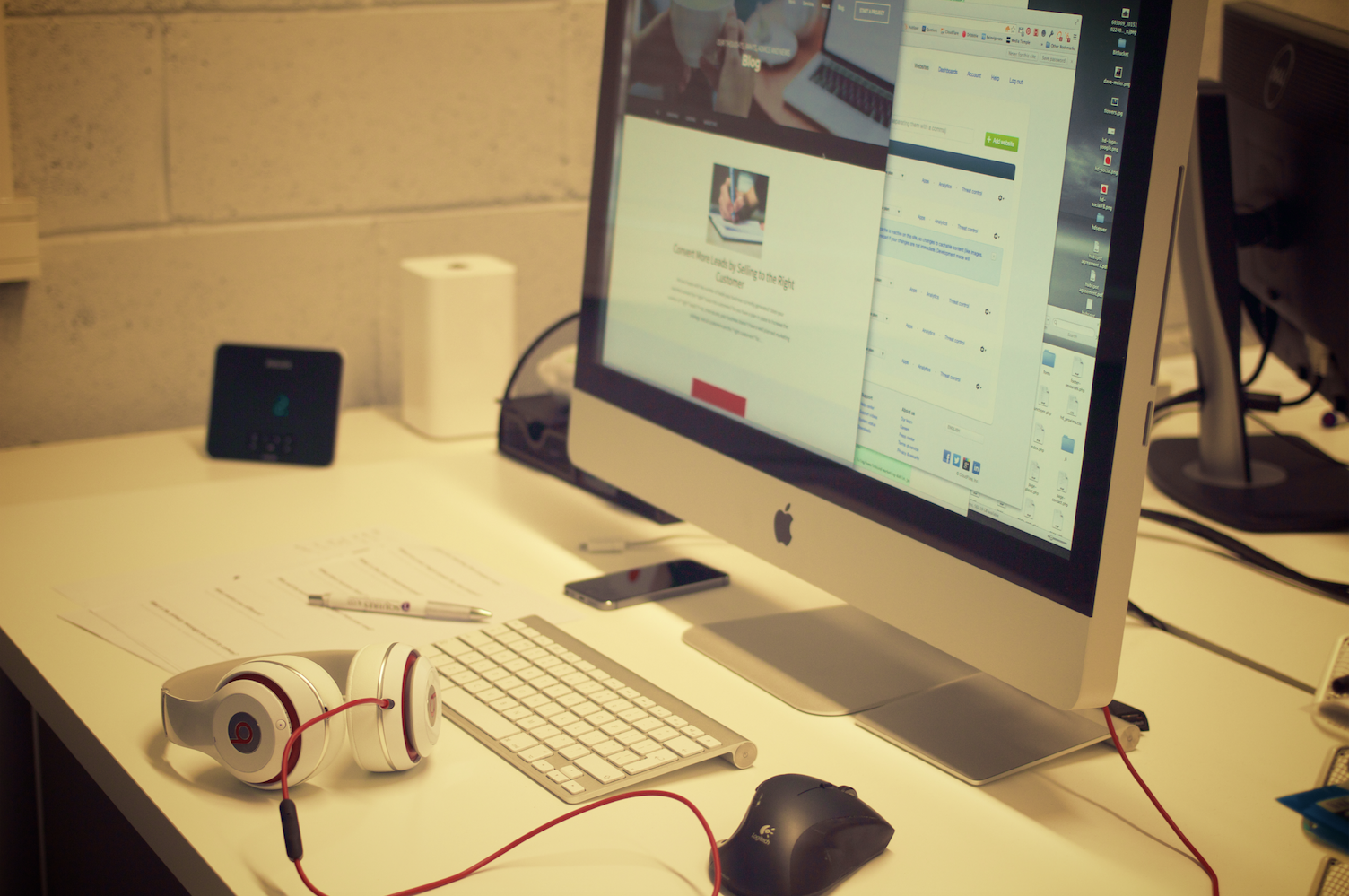 Once you've run your first ad, it's time to test and optimize for better results. The key with testing is to change only one element of your ad or the landing page (yes you should be testing the landing pages your ads are leading to as well) at a time. That way, you can be sure that any increase or decrease in success is likely due to that change. For example, if you change both the header text and the image of your Facebook ad, and your clicks skyrocket, you won't know which one of those changes caused your results.
Tracking Changes
To keep track of your changes and the increases and decreases, set up a simple spreadsheet—work in Google Sheets if you can, so the document can be viewed and edited by all stakeholders. Basic data to include your tracking sheet should include the date, change made, testing duration (one week versus one month, etc.) and results.
Over time, you'll develop a blueprint for what works and what doesn't through patterns in the results. For example, you may start to notice that ads with images of people are more effective at driving clicks than abstract imagery.
Don't forget to track the success of your campaigns themselves as well. This tracking will be based on the goals set when you started the process. For example, if you want to drive leads to a free sign up page, you'll be tracking how many clicks come through from your ads in addition to the cost of those clicks and the percentage of those clicks that convert.
When starting, you can use a resource like this Facebook Ad Benchmarking report from WordStream as a way to determine if your first few ads are successful compared to industry standards. After 2 to 3 months of testing, you'll have your own benchmarks to measure against.
Now it's time to get started. Begin with your goals and choose the platform that makes the most sense for your business. Set up all your tracking docs and start noting monthly ad and testing results; soon patterns will emerge, allowing you to be most effective with every new ad you set up.