The business-to-business (B2B) landscape can be a difficult one to navigate — especially in the digital age. Social media has made it easier for just about anyone to become an opinion leader, making the information out there vast, conflicting and confusing.  Making your content stand out amid all this noise is a huge challenge, especially when it comes to B2B marketing lead generation and lead nurturing.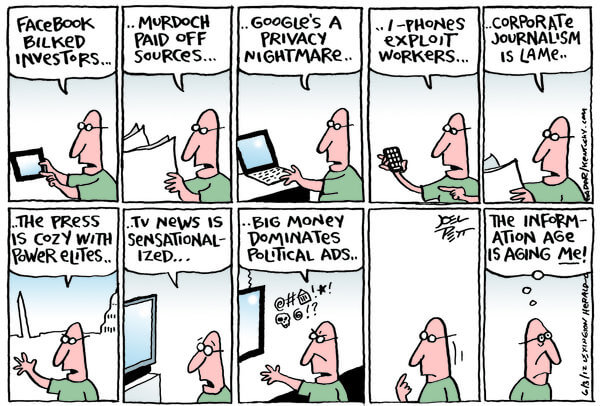 Understanding your B2B marketing lead generation landscape
To maximize sales opportunities, it is important to understand your market landscape.  Before you even start developing content or communicating with your prospects, you need to make sure you:
Identify your target audience
Develop a targeted, differentiated message
Select a communication vehicle that works for that target audience.
Once you have done these three things, the lead generation and nurturing process can begin.  Sounds easy right? But many marketers get caught making common mistakes during this process.
3 most common mistakes marketers make with lead nurturing
Mistake #1: Come Find Me
Acquiring customers is like finding your life partner. You have to put yourself out there, identify prospects, get them to love you, and then continuously work on nurturing the relationship. Too many B2B companies expect customers to find them. The truth is, they won't.
Best Practice #1:  Pursue Your Customers
Show them the value you provide by establishing two-way communication. If you wait for customers, you will end up waiting forever. Thanks to the Internet, customers now have access to ample amounts of conflicting information when deciding on a purchase, so use this to your advantage.
Engage prospective customers at the beginning of their journey by being out and upfront in their research.  This means making sure your brand or products come up on page 1 or 2 of search results and that they can find you on social media networks.
Develop clear messaging that not only shapes your brand but stands out among the noise and competition.
Create compelling content in your blogs, social networks, website and sales materials – and be a resource, not just a product pusher!
Invest in your customers – do your own research around what they like and don't like and where they need help.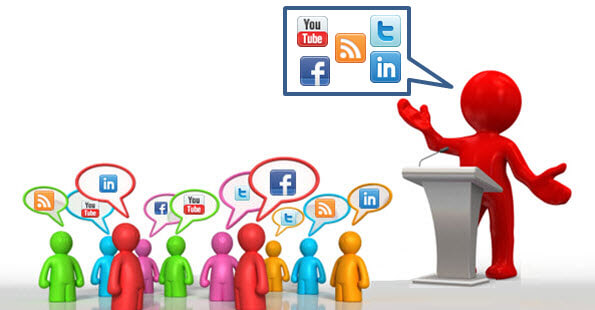 Mistake #2: You Are All the Same!
Too many companies implement a one-size-fits all technique. STOP! Let's step back and think about this. Are the needs of a fashion company the same as those of a financial firm? While both are probably located in New York City, the answer is no. So, don't treat everyone the same. The old adage that you can't be everything to everyone is absolutely true here.
Best Practice #2:  Segment, Segment, Segment
When developing online marketing campaigns, be sure to segment. Segment by not only industry, but also by each company's stage in the marketing funnel.
Does your target segment already know about your business?
Is this the first time they are hearing about you?
Are they a trial customer you are trying to convert to paid?
By defining a clear audience, your chances of running a successful campaign increase. Content that engages your prospect and resonates with them will yield promising results.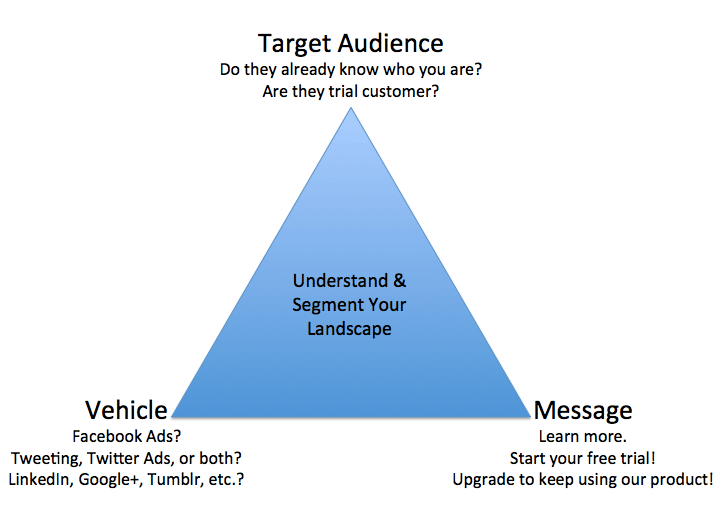 Mistake #3: Old is Gold
Old might be gold, and there could very well be proven marketing channels that still work with your target audience.  But too often, marketers rely on the same old content and channels and then wonder why they aren't getting higher quality or quantity of leads.  Is email marketing not working? Then stop using it.  Or maybe you are still depending on that same old list company in spite of a .0001% conversion rate.  Are banner ads just not getting the click throughs anymore?  Re-evaluate every marketing channel and put some clear metrics around each, so you know which ones are performing and which ones need to be turned off.
Best Practice #3: New is Platinum
New marketing channels are constantly entering the mix. Once you've segmented your target audience, identify which platforms they are on, and go for it. It's also a good idea to research where your competitors are, as chances are they are going after the same type of people. Social media has become the most influential source of customer research and even purchasing decisions. If you are still asking whether or not you need to be on social media, the answer is YES! Your customers are there, and you must be.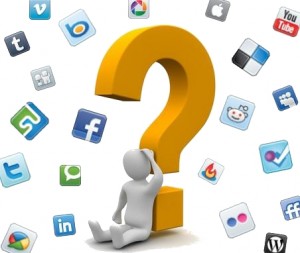 A couple things to keep in mind in choosing new channels:
Focus on the right social channels: Many companies feel they need to have a presence everywhere: Facebook, Twitter, Instagram, Pinterest, Tumblr, Google+, SnapChat, Yo, etc. Calm down! It is a waste of time and resources to be on every platform known to mankind. Be smart. Do your research. Identity which platforms your prospects are on and infiltrate those. Don't waste your time on Tumblr when your target audience is on Twitter.
Test, measure and adjust: In other words, be an agile marketer! Even with a smart focus, make sure you are constantly testing your strategy. If there is a shift in channels, take note and adjust accordingly. There is a reason why services like Rival IQ exist – so you can compare, measure and improve to stay ahead

of the competition

. Little tweaks can make a world of a difference!
B2B is really H2H
Just remember: At the end of the day, even B2B is H2H (human to human) .  No matter what your channel or your message, your marketing must focus on building relationships.