The Ultimate Guide to Social Media Marketing Tools
Outperform the competition with the best tools to get the job done, faster.
Why Tools Are So Important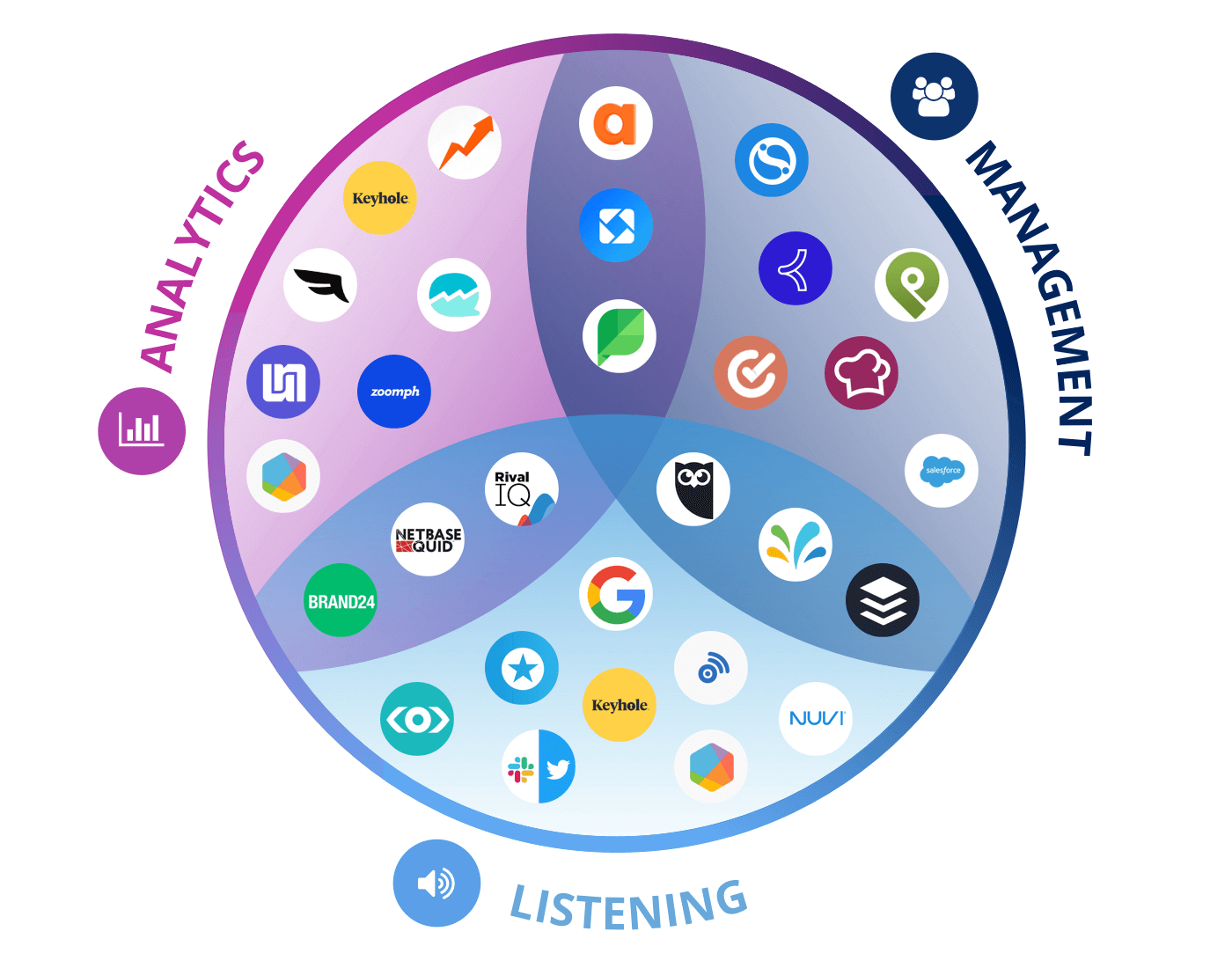 Social media marketers juggle multiple channels, post types, and analytics needs every day, so the right suite of tools is critical for an efficient and effective social media strategy. With so many social media and marketing tools to choose from, it can be tough to know which ones are right for your business and budget. We've got all the information you need to do the research, pick a tool, and bring it up the ladder.
It can feel like there are millions of social media marketing tools out there, so we reviewed them all and picked our favorites in our top three categories: social media management, listening, and analytics. These categories are most important for marketers because they're all about making your workflow more efficient and data-driven instead of adding extra steps.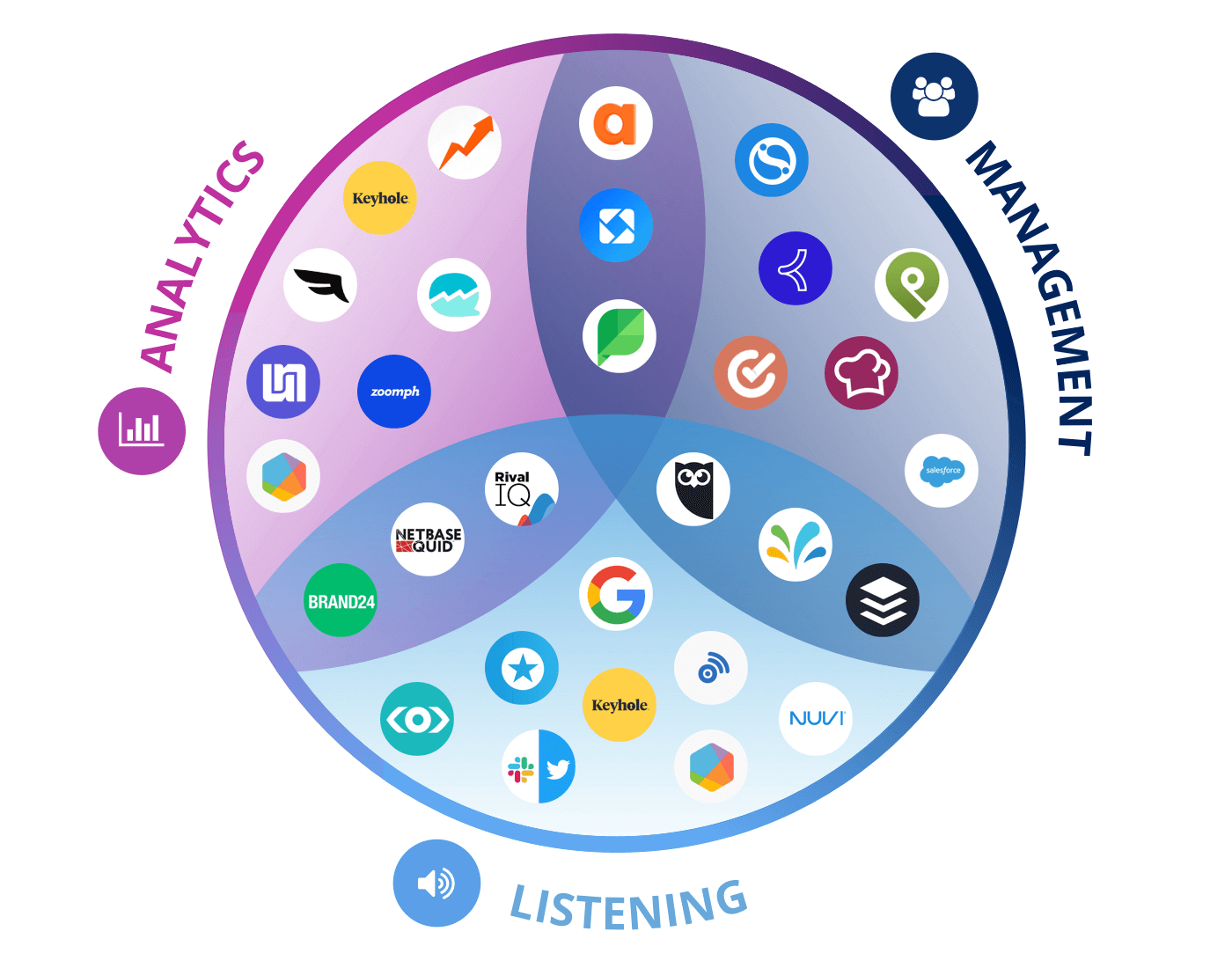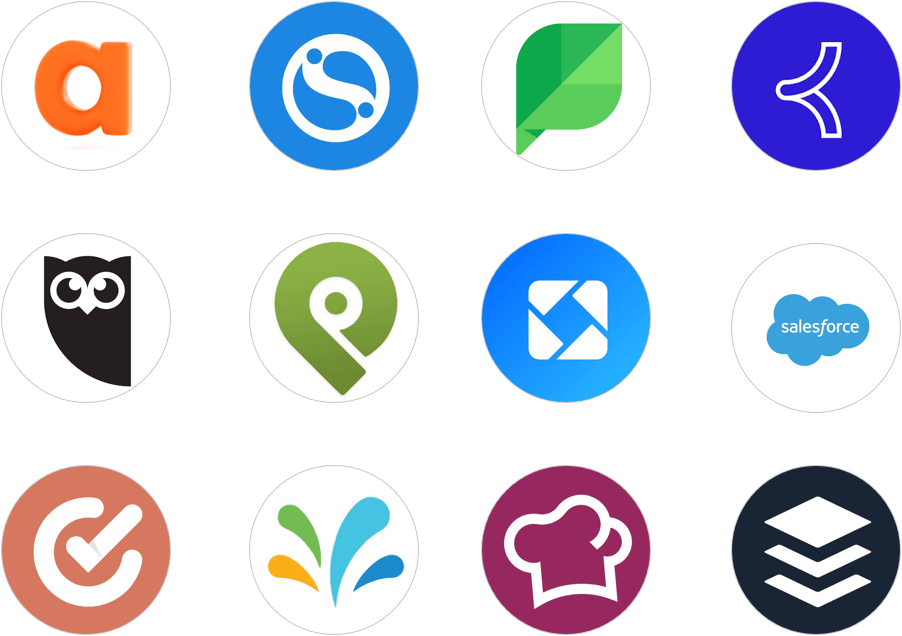 Social Media Management Tools
Social media management tools help marketers streamline their work by centralizing publishing to multiple channels. A strong social media management tool schedules posts and media ahead of time across Facebook, Twitter, Instagram, and more to create a social media editorial calendar. The best management tools also keep track of incoming comments and DMs, surface user-generated content, offer post approval for large teams, and more.
Social Media Listening Tools
Social media listening tools are critical for successful marketers who need to know exactly how their brand, products, industry or clients are being talked about on social and around the web. Our top listening tools feature clear, up-to-date reporting on brand mentions and conversations as well as trending hashtags. These tools can also assess sentiment to help you understand if conversations about your brand are trending positively or negatively.
With the popularity of influencers on the rise, strong social media listening tools can show who's shaping the voice of your brand online and identify new influencers who can make a difference to your bottom line.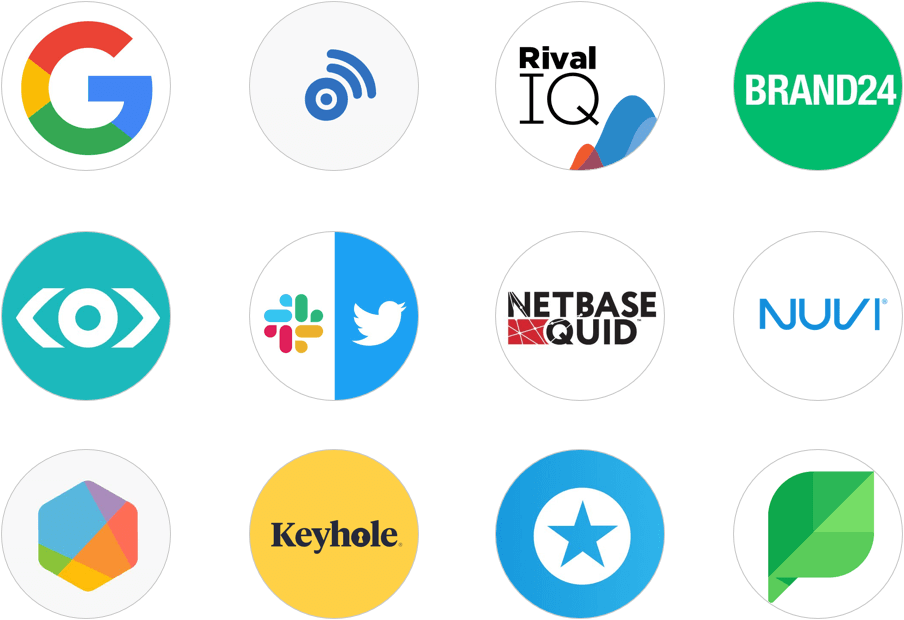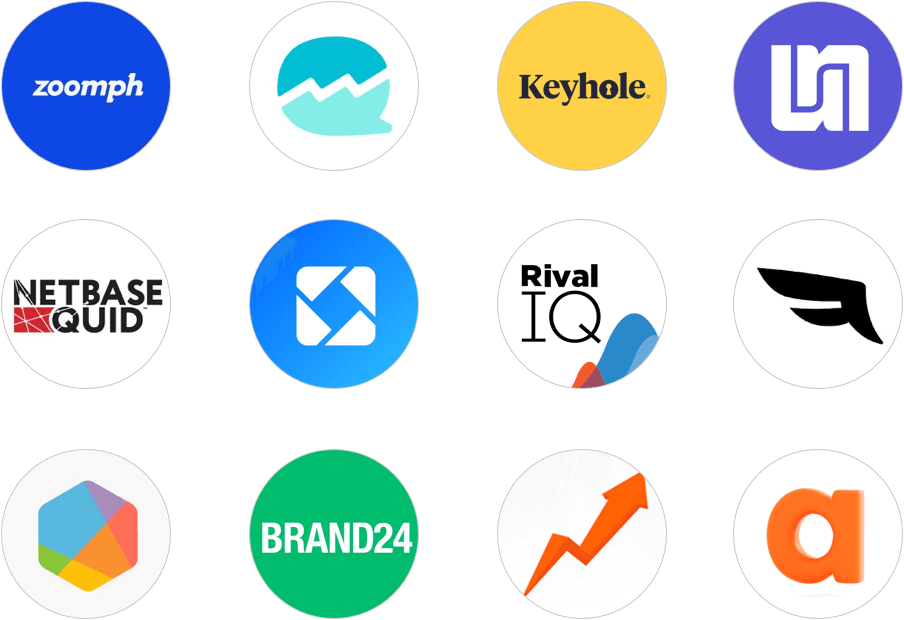 Social Media Analytics Tools
Every social media marketer needs a clear, easy-to-use social media analytics tool to show what's working and what's not against KPIs. The best social media analytics tools will feature public (like engagement and impressions) and private (like reach and Instagram Stories) social data across Facebook, Twitter, Instagram, LinkedIn, YouTube, and other channels. These tools should show you how your competitors are performing so you can see how your brand is performing on social with the right context.
The best analytics tools will also report on ad performance to help you make the most of your social media ad budgets and will connect to apps like Google Data Studio or Excel for maximum flexibility in analyzing and presenting your social media metrics.