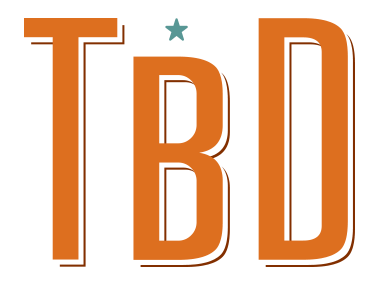 Highlights
Improved Education client's Facebook engagement by 104%

Decreased Cost per Result for a Food & Beverage client by 50%

Proved value of social media activities
Overview
TBD Media, a full-service digital agency, hangs its hat on the client-agency relationship. Every customer has a unique story, and TBD is out to tell it. They work with a wide variety of clients including consumer packaged goods (CPG) brands, restaurants, and celebrities, all with different needs. Every customized package and project focuses sharing a brand's story. Hence the name TBD, because every package is to be determined. Using Rival IQ, TBD Media is able to expand their customized packages, identify opportunities to enhance social media strategy, and delight clients.
Challenge
A customized approach for each client means TBD Media creates custom reports. When customers started asking for advanced competitive data, Cat Killfoil, CEO, made it her mission to find a tool that would enhance their marketing stack. She needed a tool that would save time, be flexible enough to address various client needs, and provide comprehensive data.
Solution
TBD chose Rival IQ for the way it delivers clear snapshots of competitors activity without overwhelming with data. "Rival IQ bridges a huge understanding gap for our clients," said Killfoil. Clients are delighted by their custom landscapes built for their specific needs and projects, further customized with detail on the metrics that matter to them.
The scheduled emails from Rival IQ add another advantage for Killfoil's team, creating an opportunity to interact with clients–and brag about successes. Clients don't have time, it's why they hired an agency in the first place, but a quick sound bite of a win or success is delightful.
For TBD, Rival IQ allows them to delight customers not only with easy to consume reports but also with proof that they're succeeding.
"Rival IQ bridges a huge understanding gap for our clients"
– Cat Killfoil, CEO
Results
Each piece of content for a client must serve a purpose; after all, it's an investment. With Rival IQ, TBD Media reviews past content identifying what works, and enabling them to go back to their clients with data to support the plan. Honing in on the content that works enabled the TBD Media team to improve one of their Education client's Facebook engagement by over 100%.
They also rely on Rival IQ's boosted post detection to help clients understand competitor's budgets and tactics. With the ability to see how their competitors use boosting as part of a strategy, clients and TBD Media can work together to ensure they're staying ahead of the game. With Facebook Ads Analytics in Rival IQ, they can ensure they're maximizing every dollar. For one Food and Beverage client, this meant a decrease in cost per result by 50%.
With that data, clients understand the strategy and tactics at a whole new level. "Rival IQ plays a significant role in our strategy and execution," says Killfoil, "We rely on the quantifiable data as a way to strategize but also as a line of defense for strategic and tactical decisions." It's not uncommon for a report to spark an ah-ha moment for a customer.
With Rival IQ, TBD Media stacks their clients up against their competitors, which includes big brands, and proves how their client engagement rates are beating the others. "Using Rival IQ data we show how we couldn't be doing any better than this," said Killfoil. For one less established Food & Beverage client the TBD team has been able to grow their audience – outpacing the competition. That client beats big brands in growth and engagement and is well on its way to beating the total audience in the coming months.
For an agency that treasures relationships, Rival IQ continually eclipses TBD Media's expectations. Killfoil considers Rival IQ a partner they can trust. As with any agency, time is money so the rapid response time from the Rival IQ success team, along with the flexibility of the tool, has been ideal.